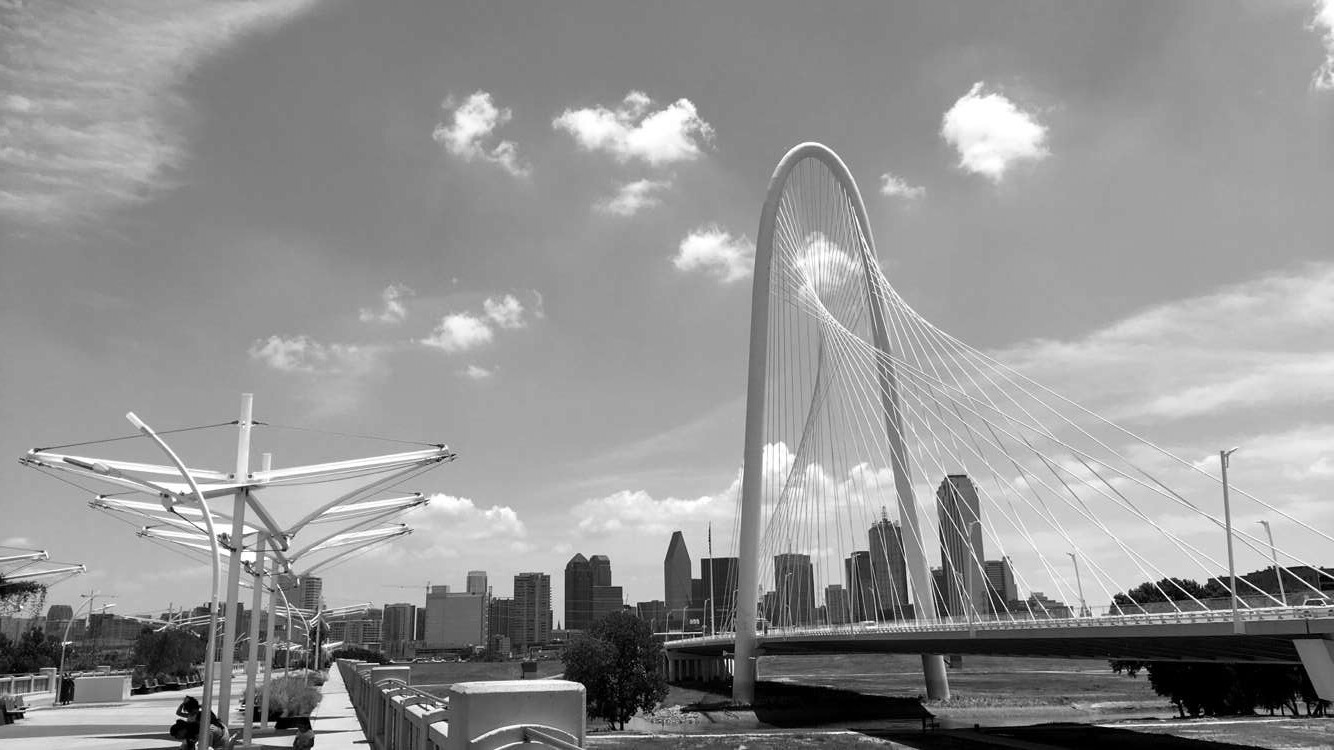 The Margaret Hunt Hill Bridge
A little over a year ago, I packed my car with a ton of clothes, my beloved Xbox and one of my best friends and made the 15 hour trek from Phoenix, Arizona to Dallas, Texas. It felt a little unreal when we cruised through Las Cruces and then it felt like FORever driving through West Texas.
how sad and empty my apt was the first month
I knew virtually no one moving here and had no clue if I would even like it. I lived out of an extended stay for 2 weeks trying to find a place to live. I had to wait a whole month for the movers after that to get my furniture – my living room had my Xbox, a gamer chair, and a 32 inch TV on the box the chair came in (see picture above). I got lost on the freeways more times than I can count and got frustrated not knowing my way around town. It has definitely been an adventure but I've grown to be quite fond of Dallas but I also learned a few things along the way.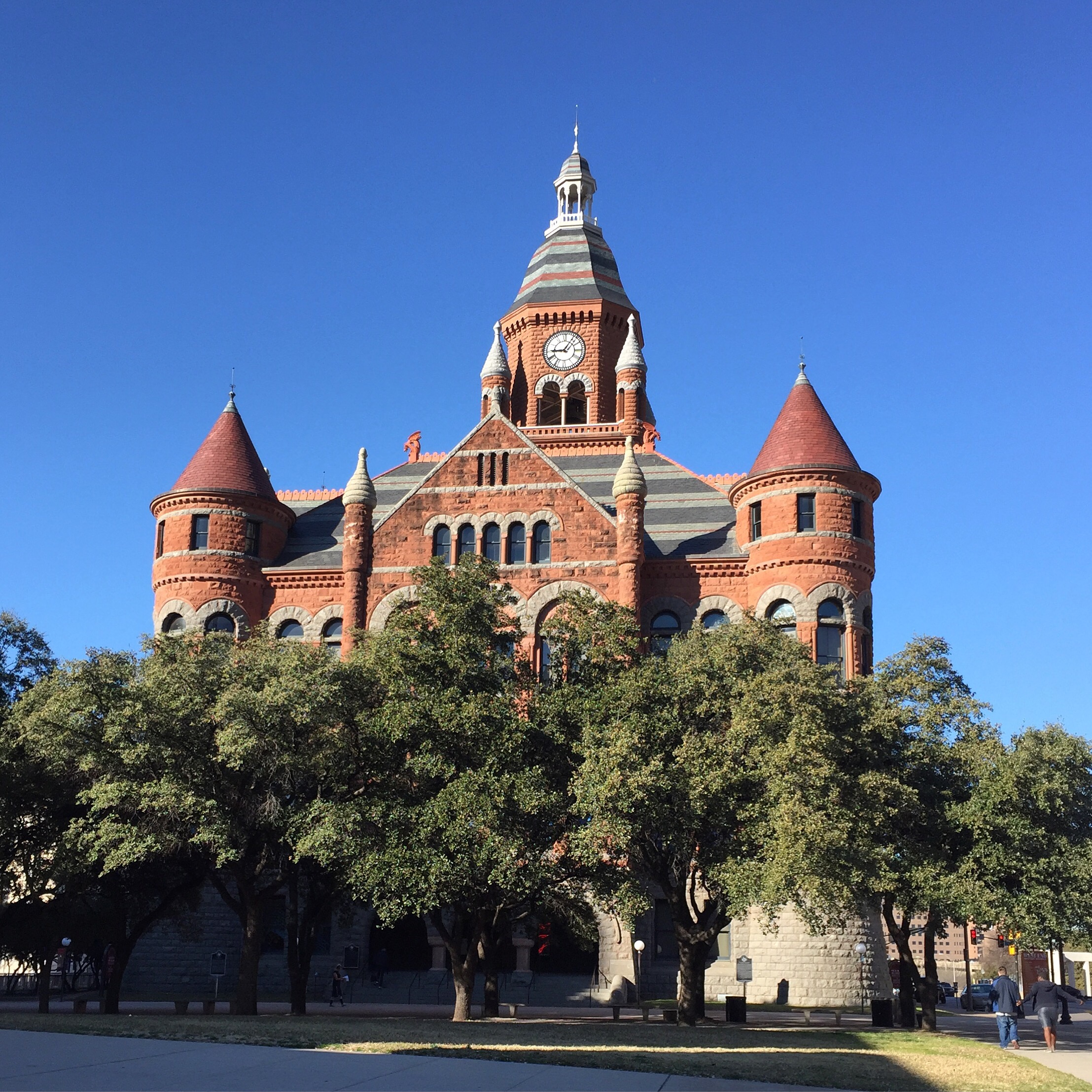 Old Red Museum, Downtown Dallas

I learned a few things living in Texas, like:
 There's a city called Texhoma on the TEXas-oklahOMA border. There's also a city called Texarkana on the TEXas-ARKansas-louisaANA border. I was very amused when I learned this.
There are no mountains in Dallas. I thought the desert was flat, but I was wrong.
Whataburger is a thing. So is Dr. Pepper. Anything that was born in Texas is a thing. Mention a honey butter chicken biscuit to any Texan and watch their eyes light up. I dare you.
It is perfectly acceptable to say y'all in a professional setting. I have been tempted to, but I cannot bring myself to say it.
If you can, AVOID THE 635. It is never a good time.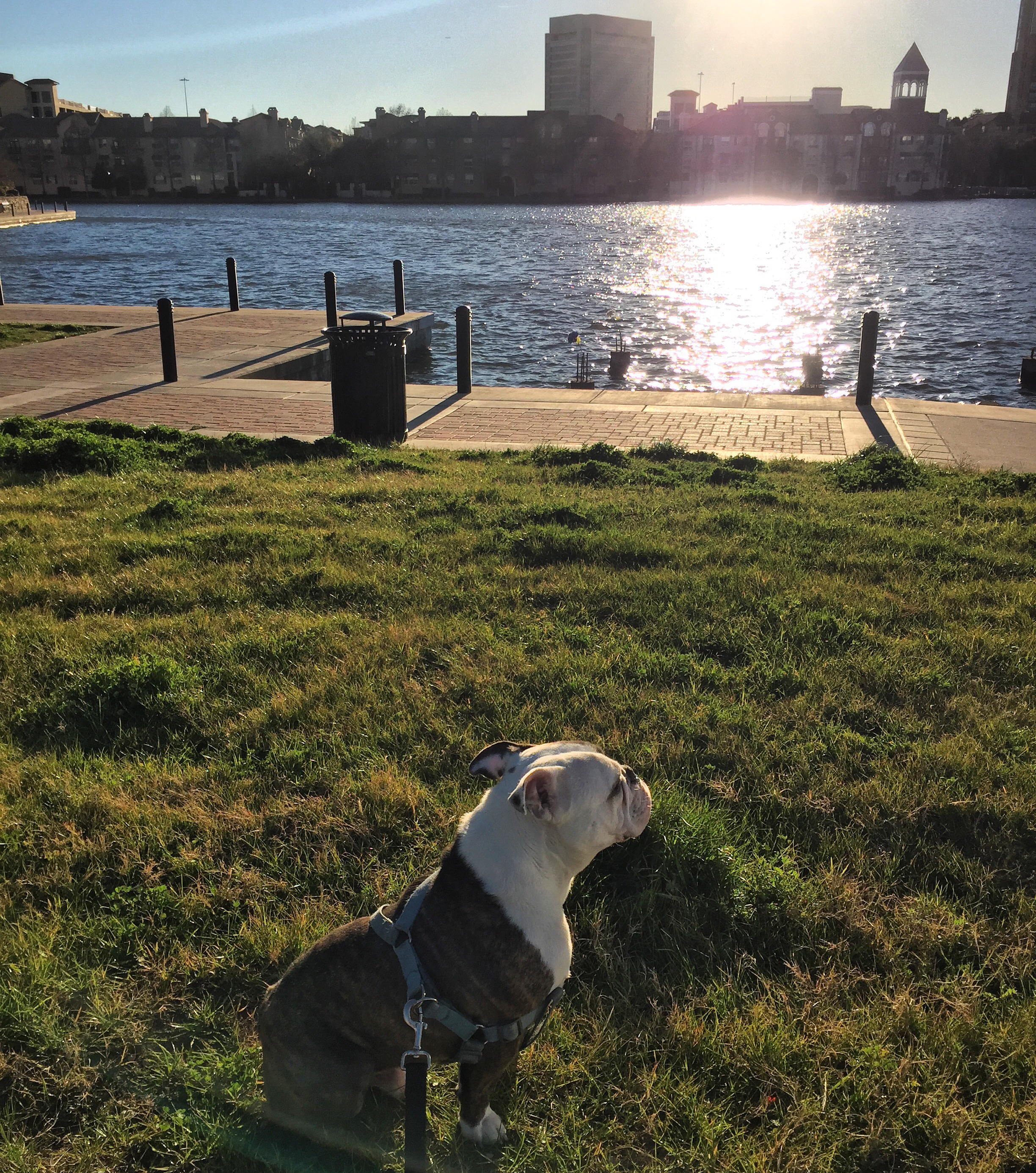 Yeyo at Lake Carolyn, Las Colinas
I've been away from home for 10+ years now and living completely on my own for the last 3. Moving somewhere where you don't know a soul is kind of terrifying. But it's exciting at the same time. Here are 3 things I learned along the way:
1. Don't be afraid to jump.
One of the most 'traumatizing' life events is moving. Moving to a new city and state where you don't know a soul and doing this all ALONE magnifies the trauma. It's terrifying. But it's also exciting and liberating. The first few months were really lonely and the stark change and culture shock had me mildly depressed for a while. (Ask my sister, I called her bawling my eyes out and I had no legitimate reason why.) I questioned if it was even the right decision. But a year later I'm SO glad I moved. I found friends, I learned the freeways and I found my way.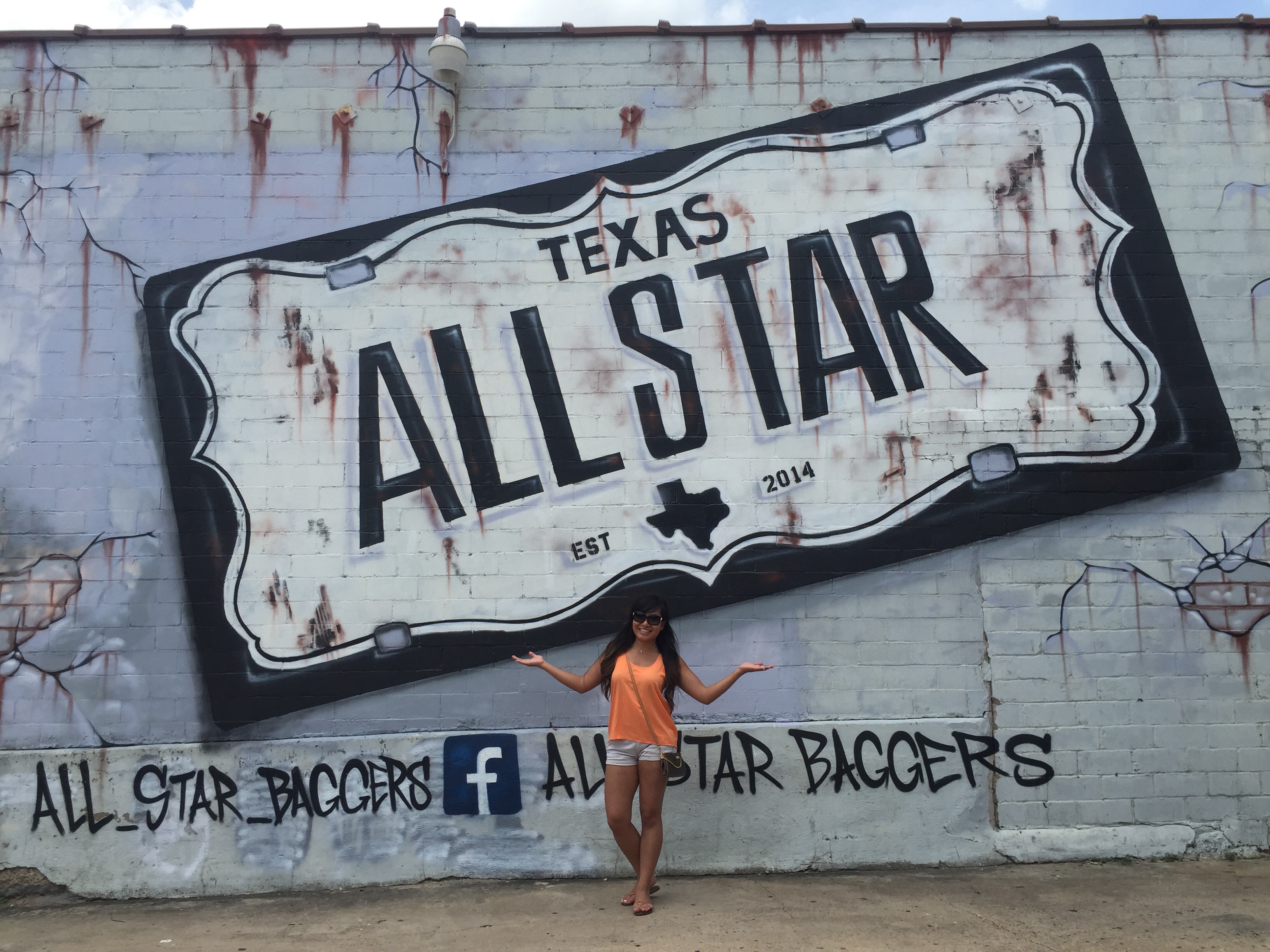 Deep Ellum
2. But don't make the leap when you're unstable.
When I graduated college 4 years ago in Tucson, I had a ton of personal problems that I thought I could runaway from. Running away doesn't make them disappear, it just defers them. I thought moving to a completely new state where nobody knew me would solve my problems. I was THIS CLOSE to moving to Chicago and then briefly (and ironically) almost got placed in Dallas. God knew me better than I knew myself and placed me in Phoenix. I remember thinking, 'Ugh, I've been trying to get the hell away from here.' Looking back, I think it was the best place for me to be at the time. My two best friends lived in Phoenix, I knew the area and I had a ton of friends to support me. In the emotionally fragile state that I was, I think the shock of somewhere new would've been overwhelming. 3 years later, I'm glad the cards fell the way that they did and I was in a much better place emotionally and even career-wise to make the move.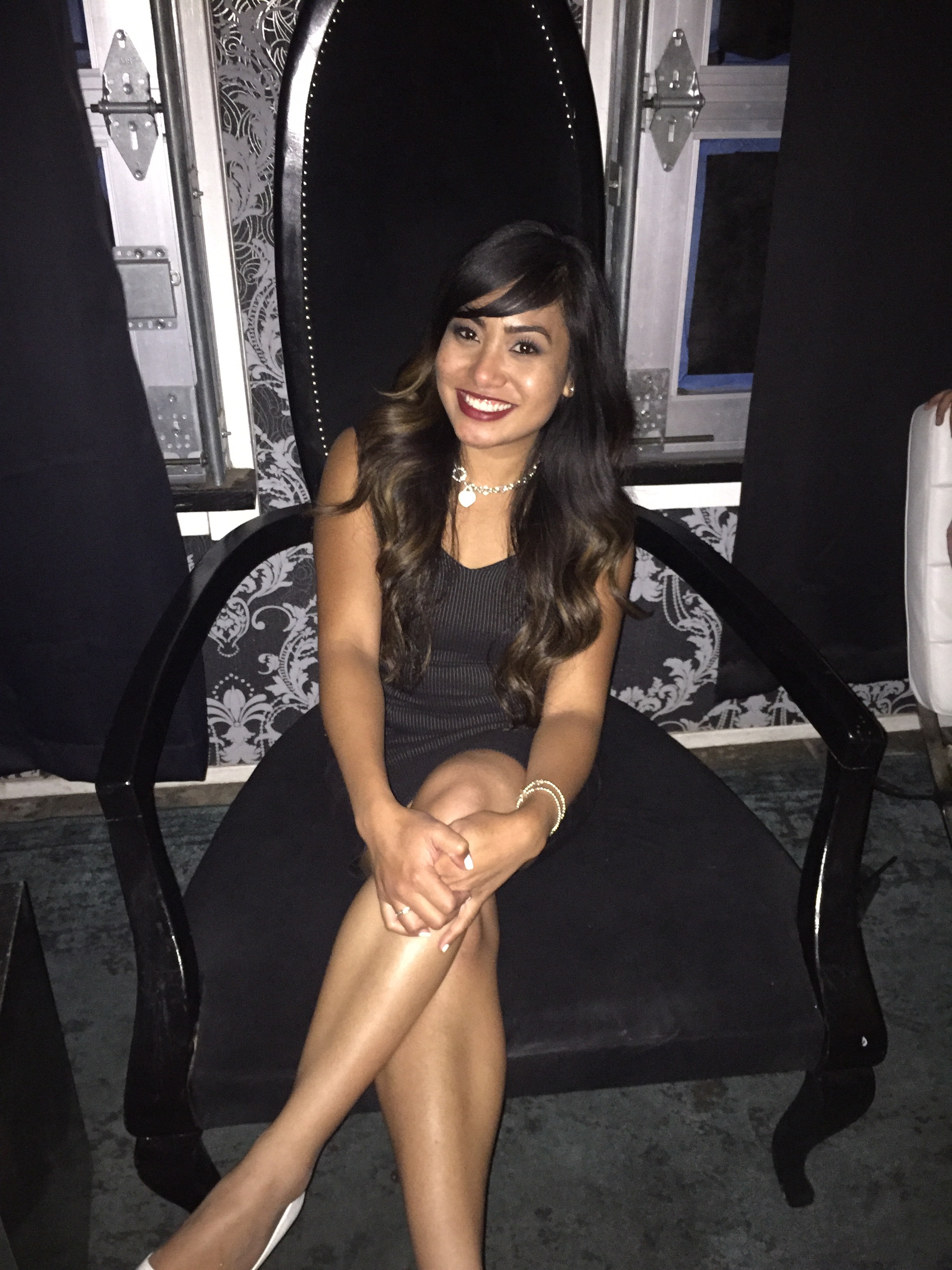 Truth & Alibi, Deep Ellum
3. I wouldn't have gotten this far without my faith.
My first 4-5 months in Dallas was probably my loneliest. It didn't help that I moved right before the holidays and literally spent Christmas alone on my couch in my apartment. I didn't even have my dog, Yeyo, with me. Although it was a particularly 'dry season,' it was also one of my sweetest times with the Lord. It kind of breaks you down a little bit when you're sleeping on an air mattress for a month because the movers take for-freaking-ever but it also makes you question yourself – What do you have when you have nothing? I knew that I had God and I wouldn't have made it without that truth.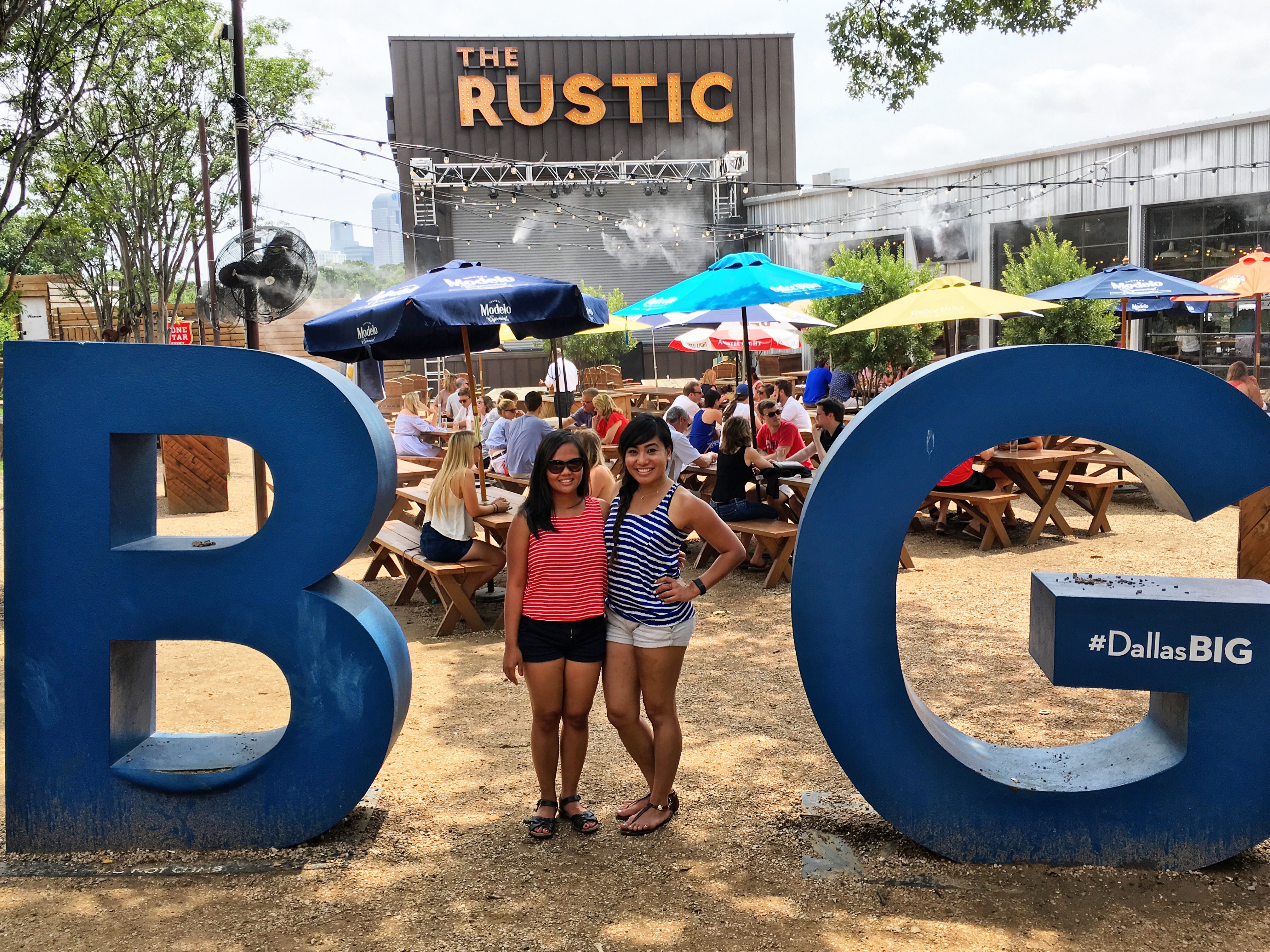 The Rustic, Uptown Dallas
I've been lucky to have a lot of support from my friends and family. Making a huge move on your own is tough, but it's been so rewarding and I'm so grateful to have had the experience. It's scary and you might ask your self all the what ifs – like what if I fail? But my darling, what if you fly?