Healthy Instant Pot Chicken Broccoli Quinoa
Easy and healthy chicken broccoli quinoa made in the Instant Pot.
1/2 onion (diced)
2 lb chicken breast (cubed)
1/4 tsp salt
1/4 tsp pepper
1/4 tsp paprika
1/4 tsp garlic powder
1 C quinoa
4 C broccoli
1.5 C chicken broth
Mix salt, pepper, paprika, garlic powder and chicken breast together.

Layer onions, chicken breast, quinoa, and broccoli in instant pot.

Pour chicken broth over all ingredients.

Close instant pot lid and turn to valve to sealing.

Press manual pressure cooker button and set cook time to 2 minutes, high pressure.

Do natural pressure release for 10 minutes. Finish with quick release.

Open lid and mix all ingredients until incorporated, recover and let sit another 10 minutes.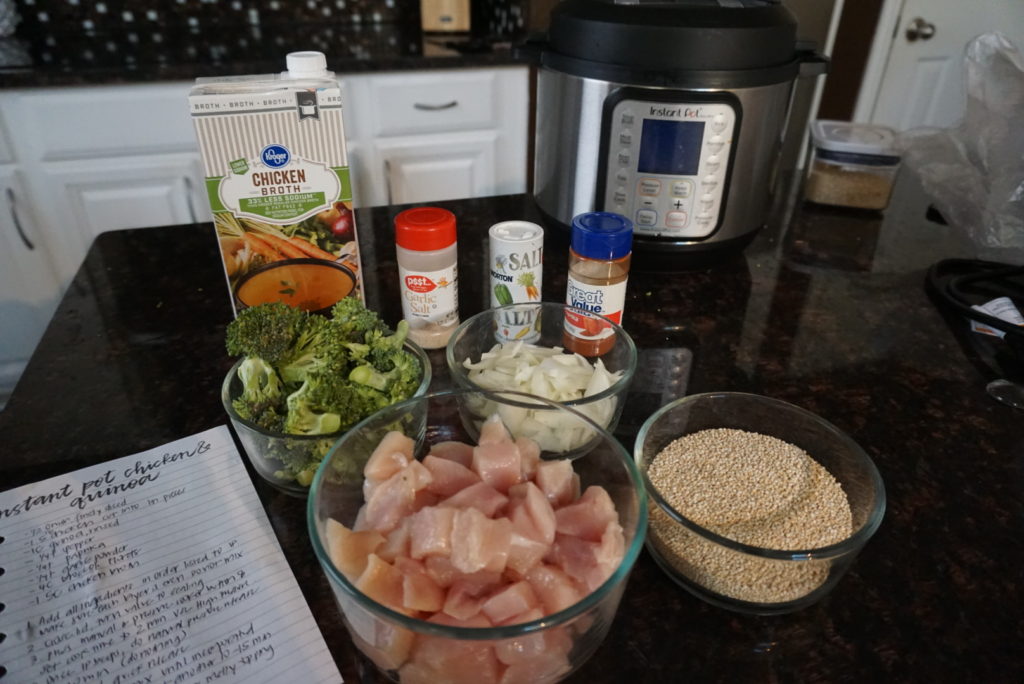 Since we've been in quarantine for 5 – 6 weeks, I've been doing a lot more cooking, which is nice, considering I never had time during the work week with my schedule and commute to cook everyday/every other day. Another thing I've been meaning to do is resurrect this blog but every time I tried to do it, my laptop kept saying I'm out of space, my wordpress site was excruciatingly slow and all my plug-ins were outdated. Finally, I said fuck it, deleted 10 GBs of pictures from my computer, updated everything and decided to just freaking post – so here we are.
My biggest pet peeve in recipe posts is how annoying it is to scroll through this suuuuper long rambling post before I finally get to the recipe card so the new and improved #CookingRoxy posts are just gonna have the recipe up front with all the extra pics after.
We've been eating a lot of chicken breasts and I've gotten tired of the usual baked cilantro lime chicken breast, remembered that there's some quinoa sitting in the pantry so I literally pinterested 'chicken broccoli quinoa' but the only thing I could find was 'cheesy chicken broccoli quinoa'. We're trying to keep it healthy so I really just removed from the cheese. This was so quick and easy to make – literally just threw everything in the IP and let it go. The recipe makes approximately 4 servings, but I would definitely double it next time to have more leftovers. I have a 3 qt Instant Pot – pictured below – so if you have a 6 qt Instant Pot, it would definitely fit more.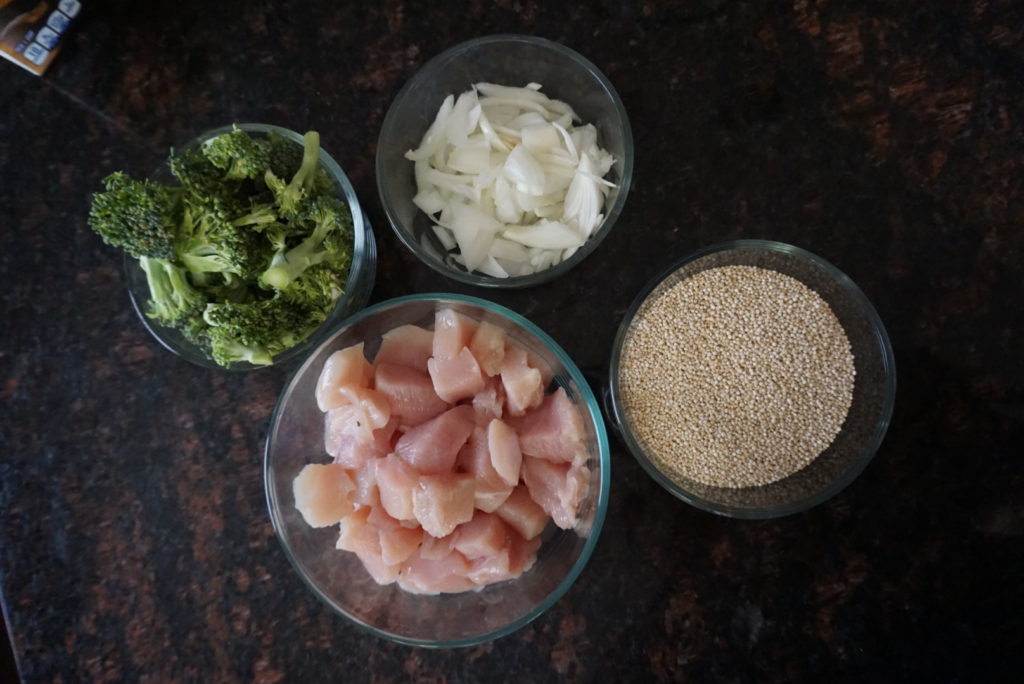 I've found it much easier to prep everything and throw it in, but to each his (or her) own. Layer everything in order that it's listed in the ingredients list.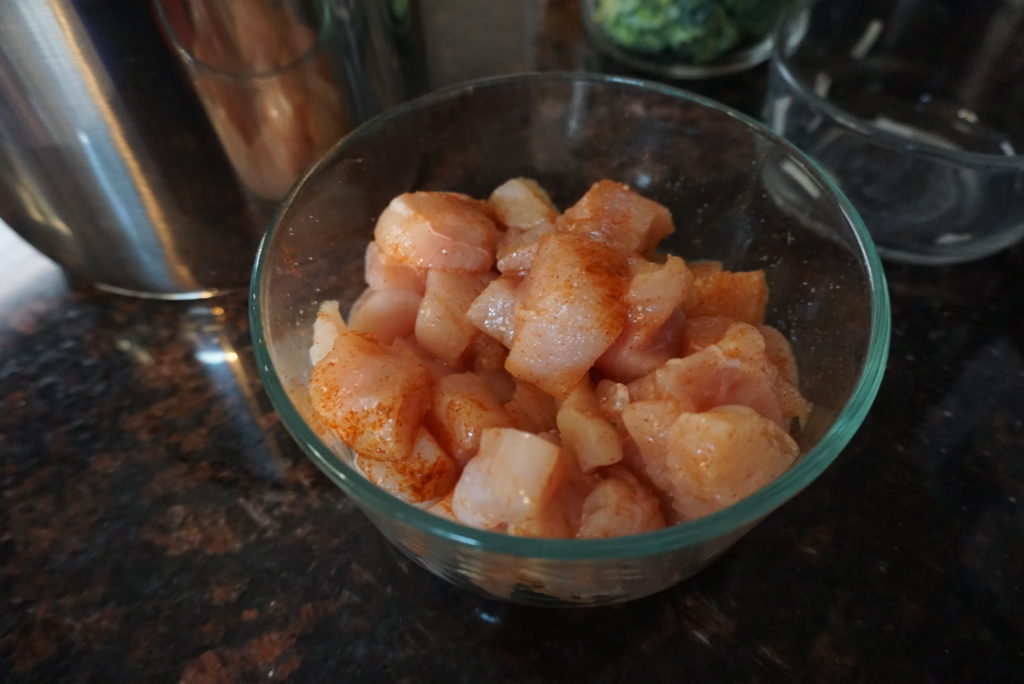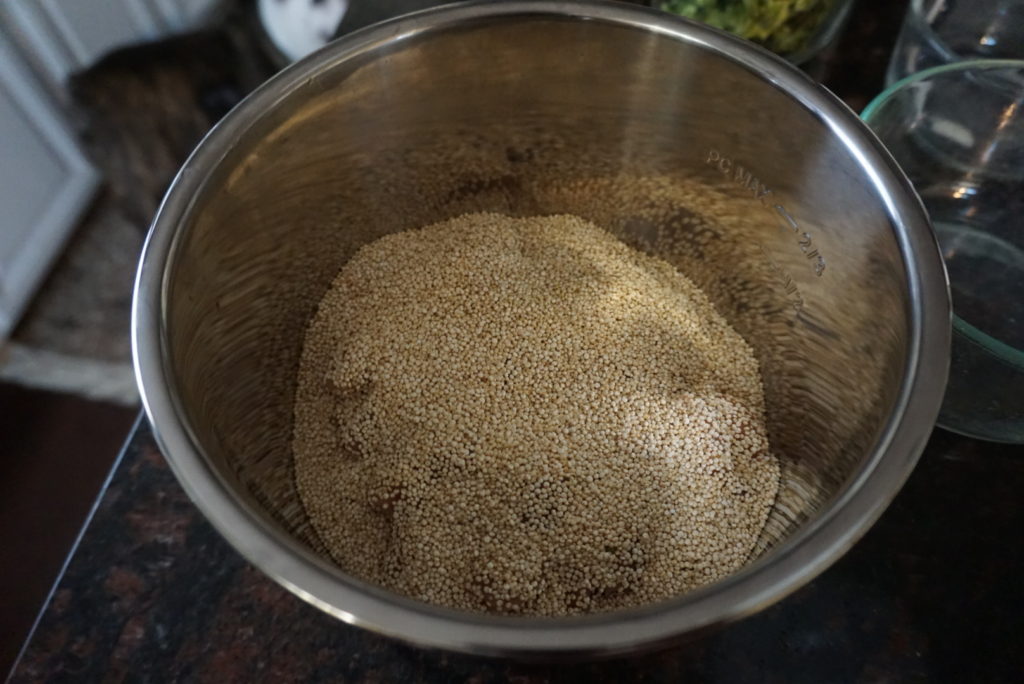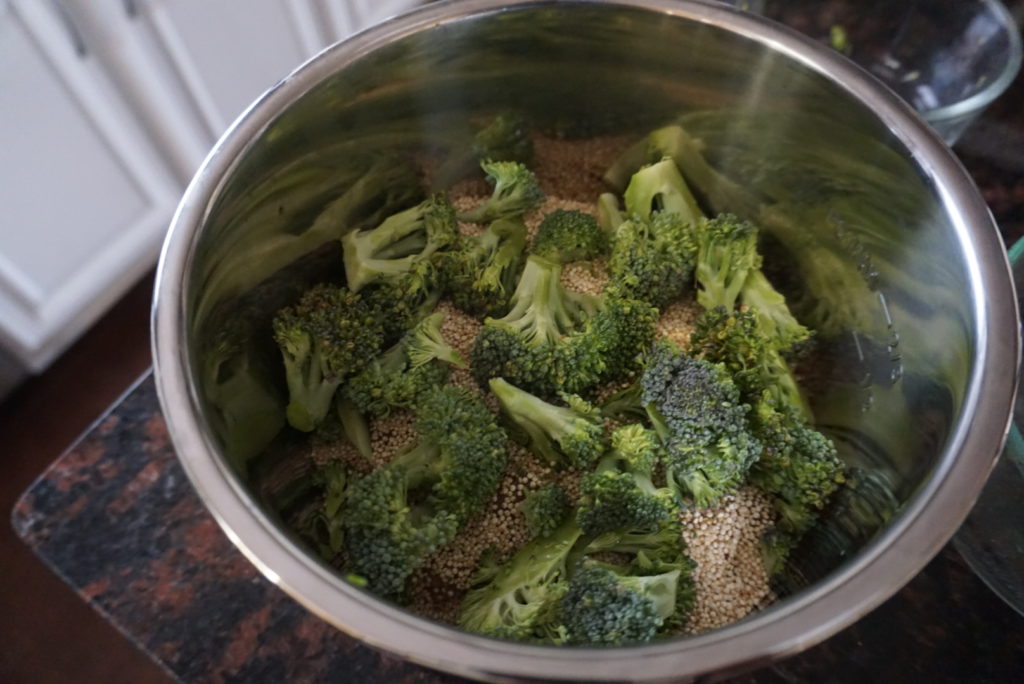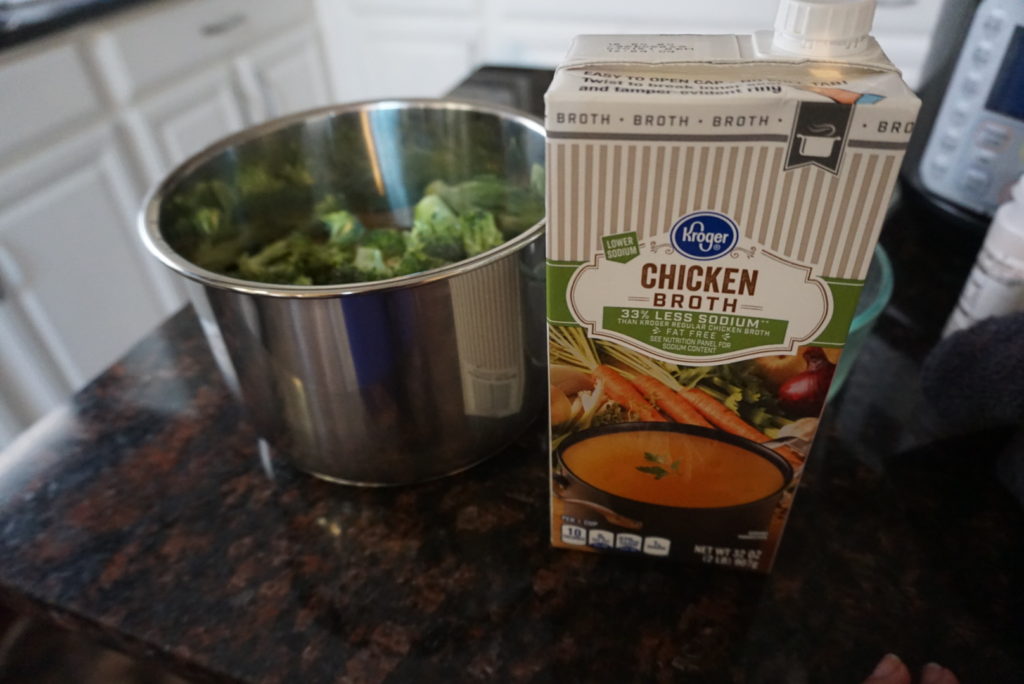 Once all the ingredients are in there, set the Instant Pot to 2 min, High Pressure and let it go! (Don't forget to make sure the valve is set to sealing!) It will take about 10 min for it to get to high pressure, but once it beeps, let it sit for another 10 minutes before setting the valve to Quick Release. Uncover the pot, mix everything up and let it set for another 10 minutes to make sure all the quinoa is cooked and you're ready to eat! I like to top it off with some Tabasco since I like it spicy, but it's all up to you.