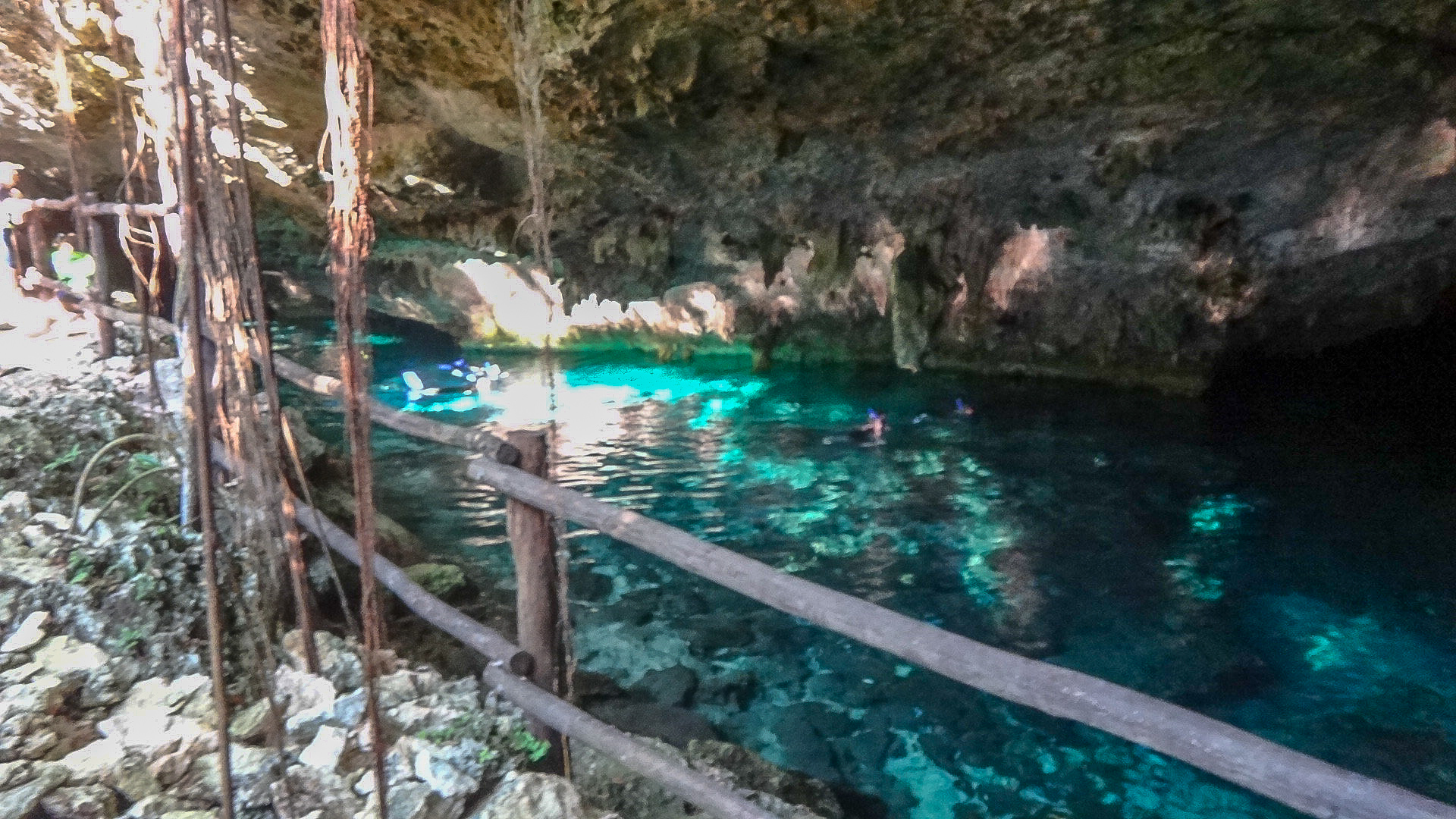 After visiting Chichen Itza our next stop was Cenote Dos Ojos about 22 km or 13 mi north of Tulum. Cenotes (pronounced si-no-te) are natural sinkholes that were formed when the limestone collapsed and exposed the groundwater. They're usually associated with the Yucatán peninsula of Mexico – there are over 6000 cenotes in that area alone!
Cenote Dos Ojos
means 'Two Eyes Cenote' and it's named so because it's comprised of two sinkholes connected by a passageway. When we got there, we drove up to the ticket office to pay our admission – you have the option to just pay to swim in the two sinkholes or get a guided diving tour which will take you through the passageway. We paid around 340 pesos (~$17 USD) for just admission. I heard it's a great place to go diving, but I don't swim very well so, we definitely didn't do that. After getting our tickets, we had to drive along a super bumpy dirt road to get to the actual cenote.
WARNING
the mosquitos out there are
vicious
– I felt them as soon as we got out of the car! – but you're
not allowed
to wear bug repellent or spray when going into the cenote because the Mayans use the underwater river system as a fresh water source.
TRAVEL TIP: don't put on bug repellent or spray before going to the cenote!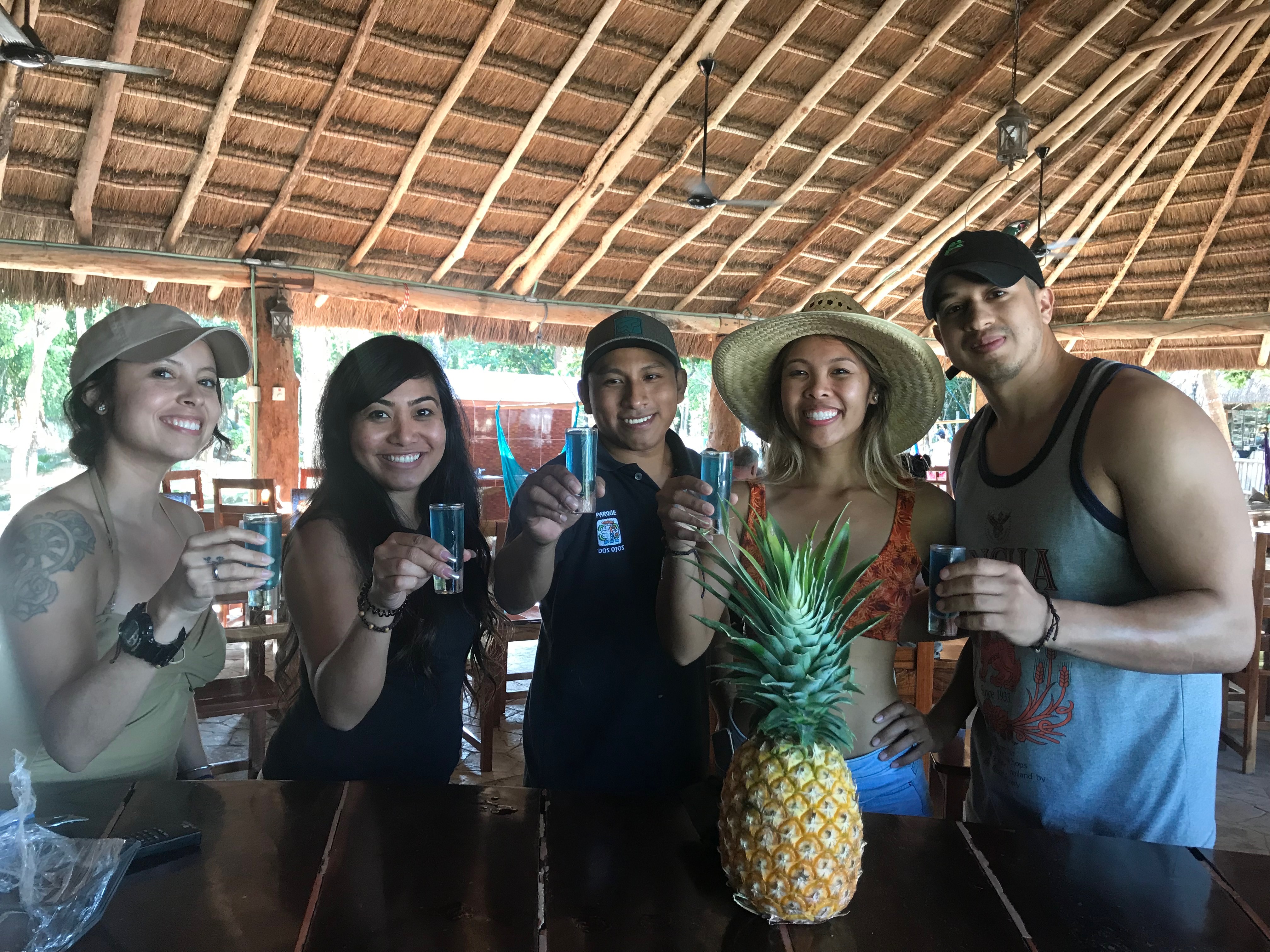 There's a little bar / restaurant area near the parking lot where you can grab a drink or some food. The bartender was super friendly and made us some mixed tequila shot to 'warm us up' before we went in, then we walked over and down some stairs to the first 'eye' on the left. It was pretty crowded in that 'eye', so wet took a couple pictures and went over the the second 'eye.' The second eye was much bigger.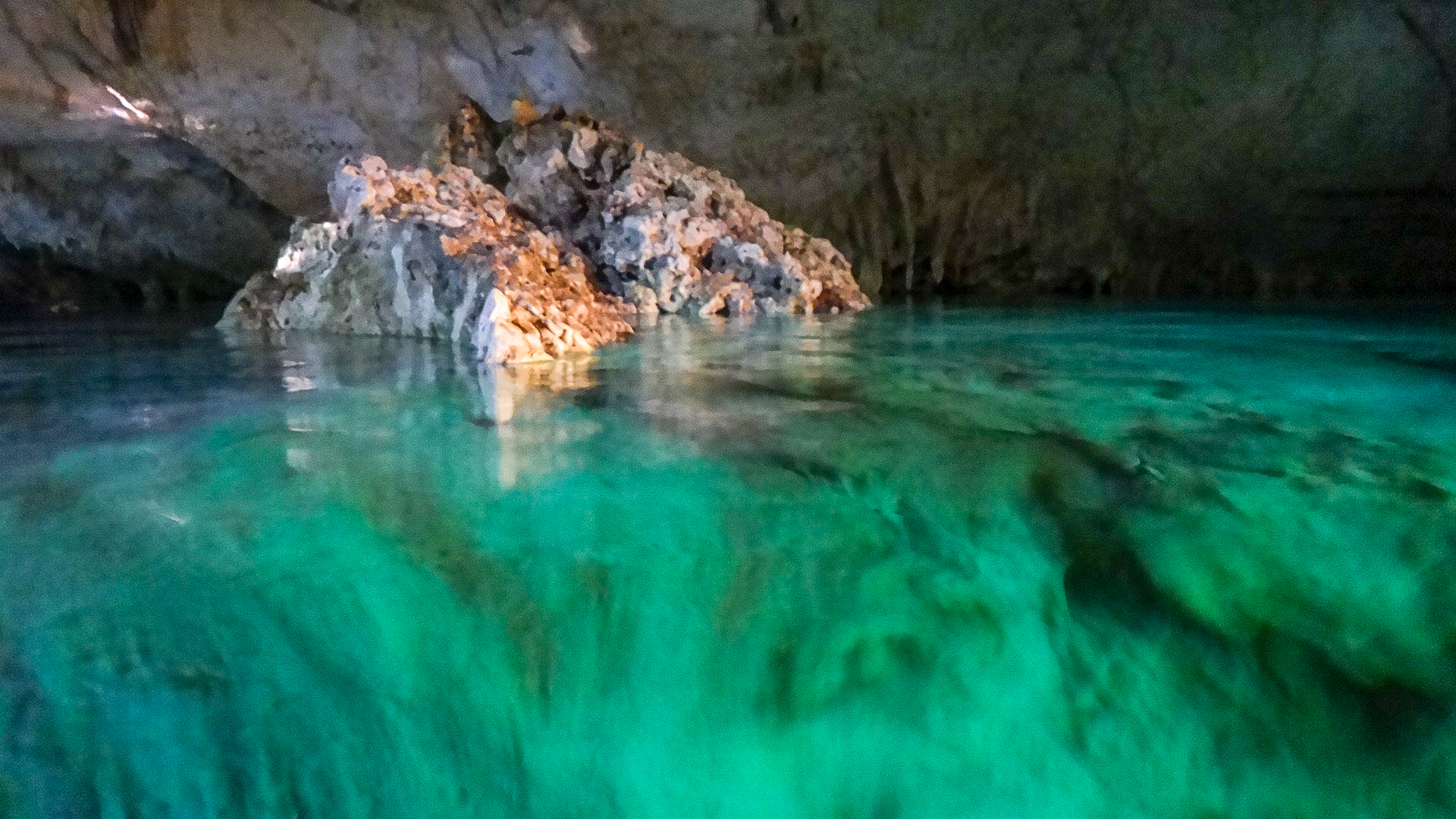 I have an old waterproof Sony Cybershot camera that I brought with me and even though these pictures still look pretty cool, but it really doesn't do it justice! The water was so clear and blue! It would have been nice to explore some of the other cenotes in the area, but I'm definitely glad that we got to see Dos Ojos.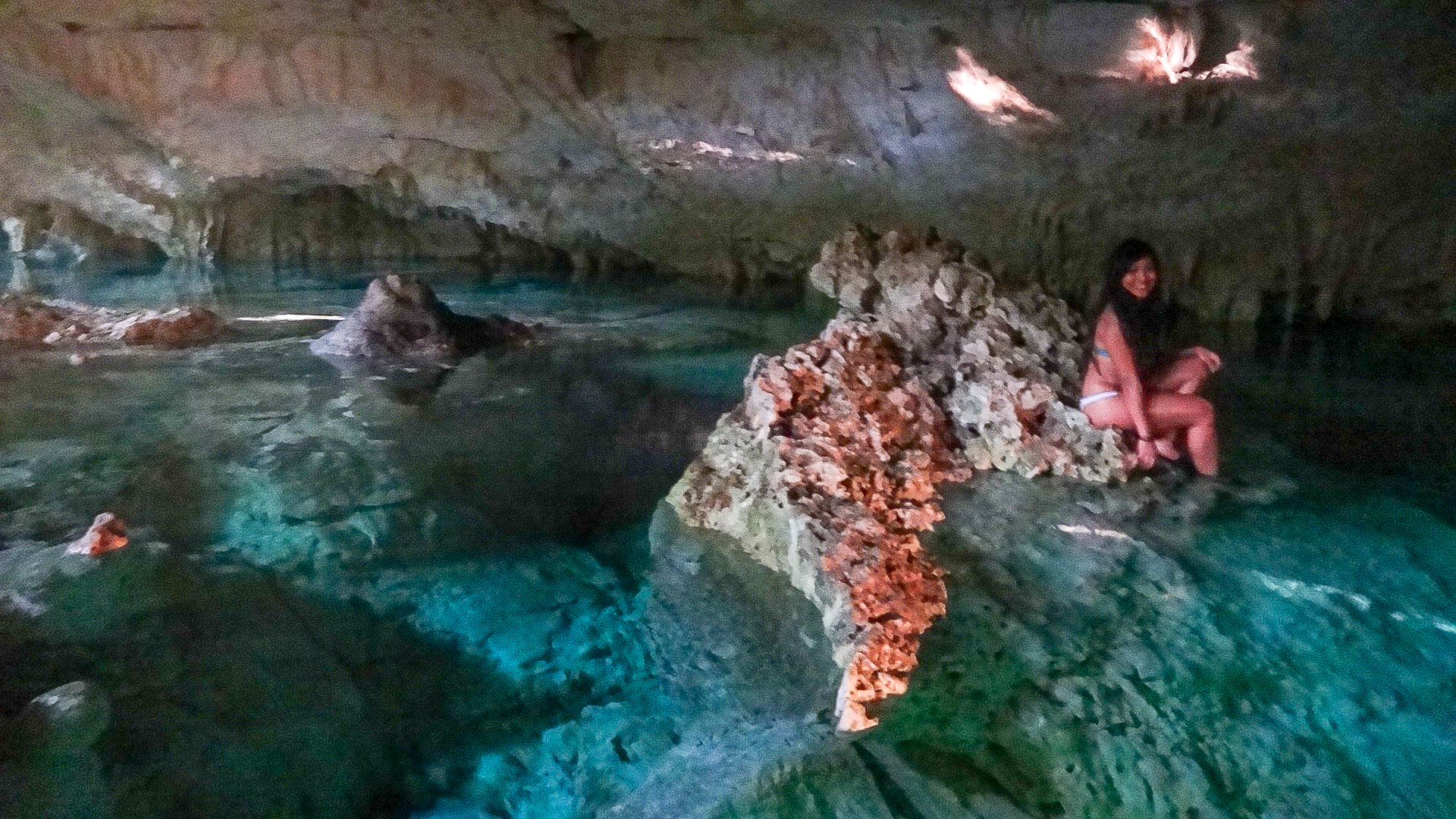 I wish the resolution was better but I still love this picture (above) because you can see the limestone way under the water. I'm sure the diving experience is even better! Overall, I definitely recommend seeing at least one cenote if you're in the Yucatán peninsula!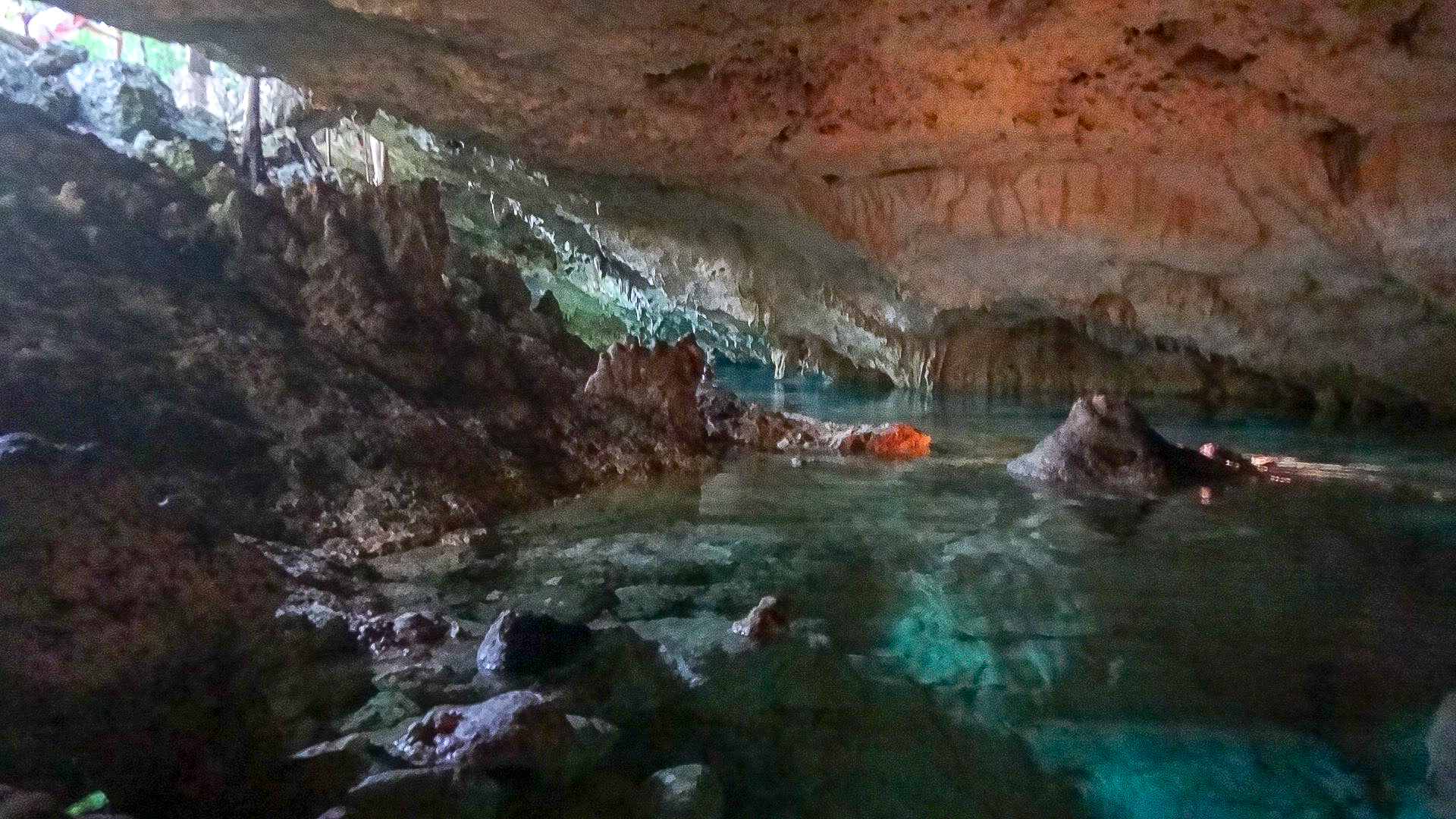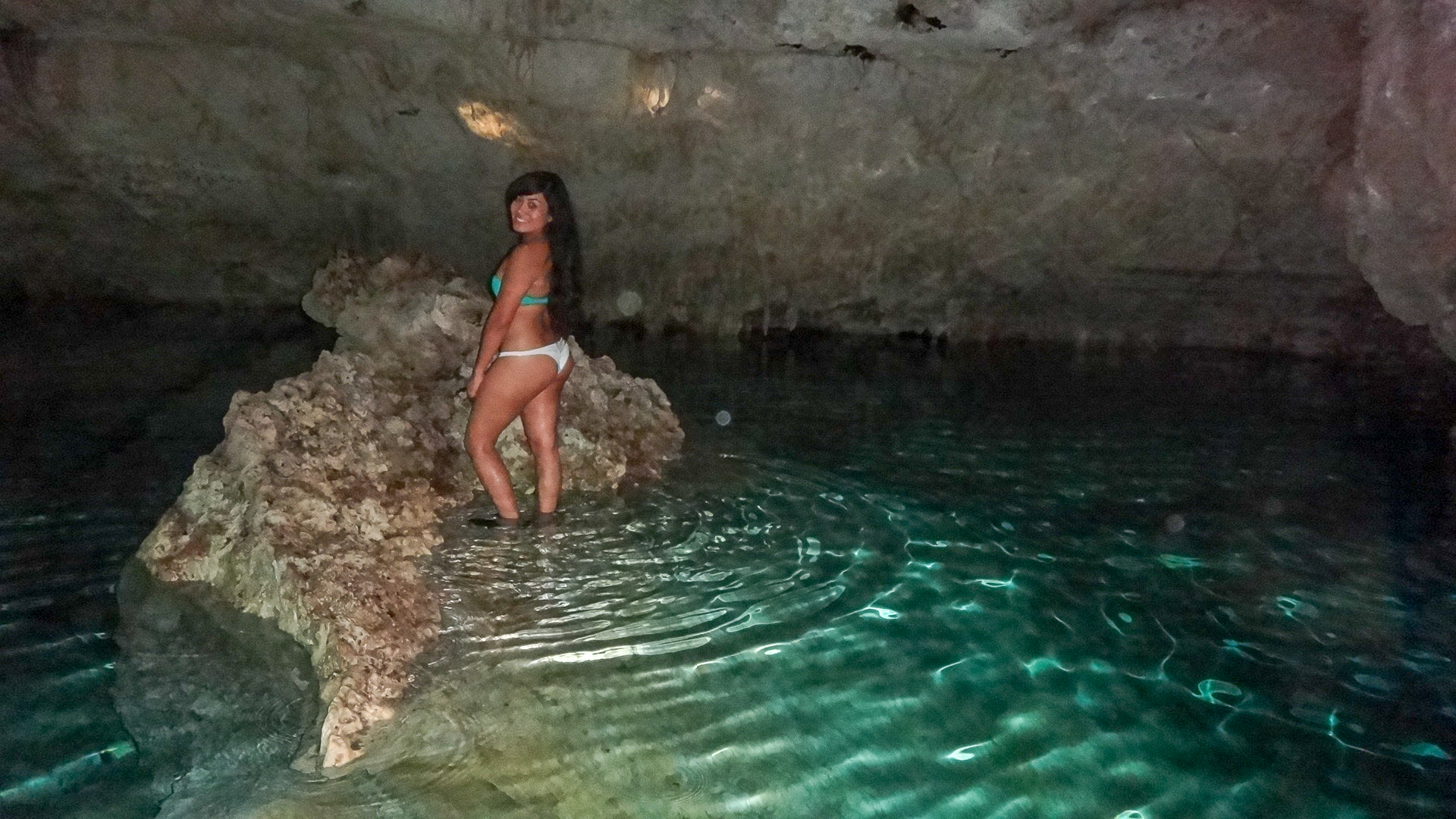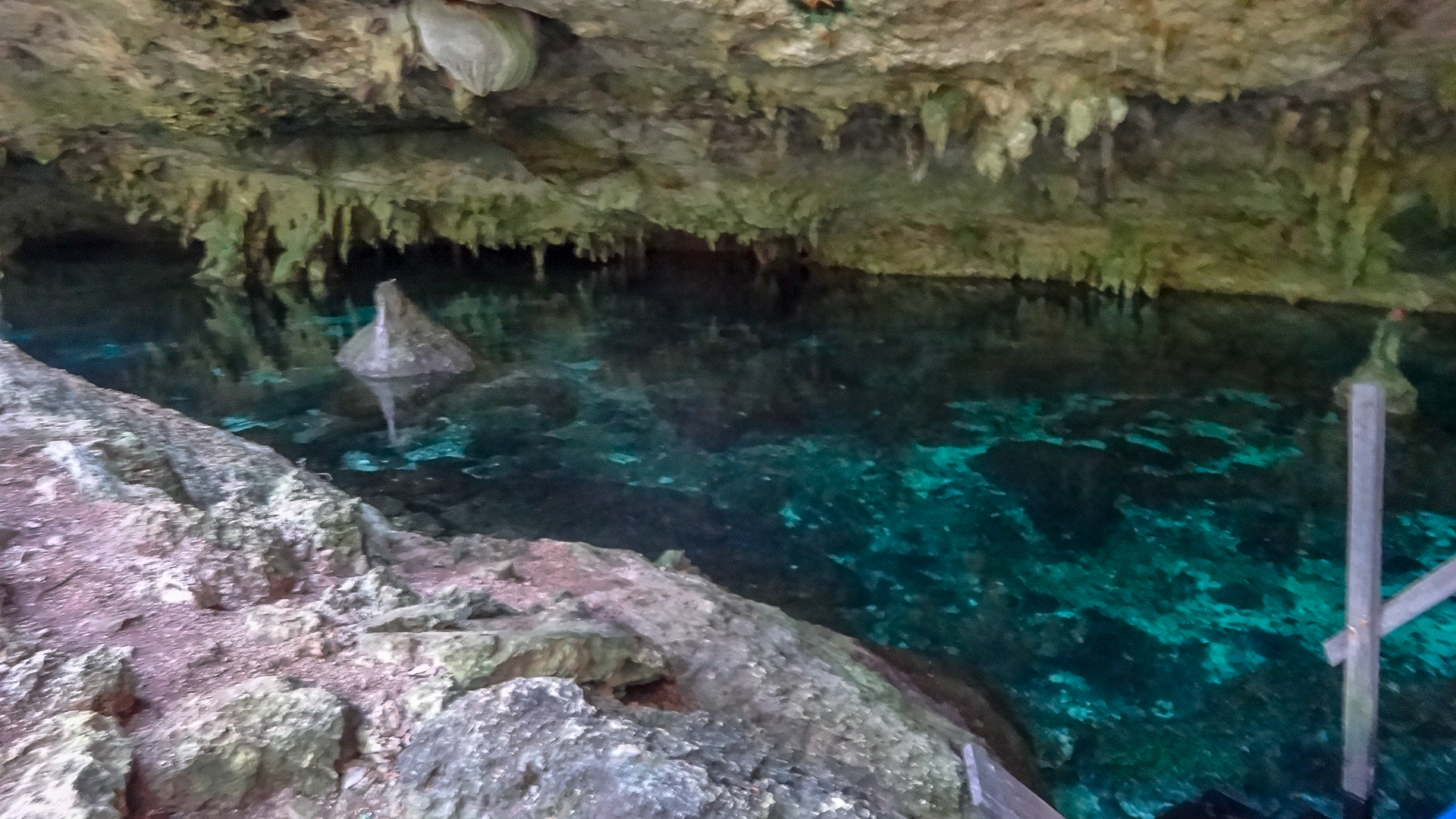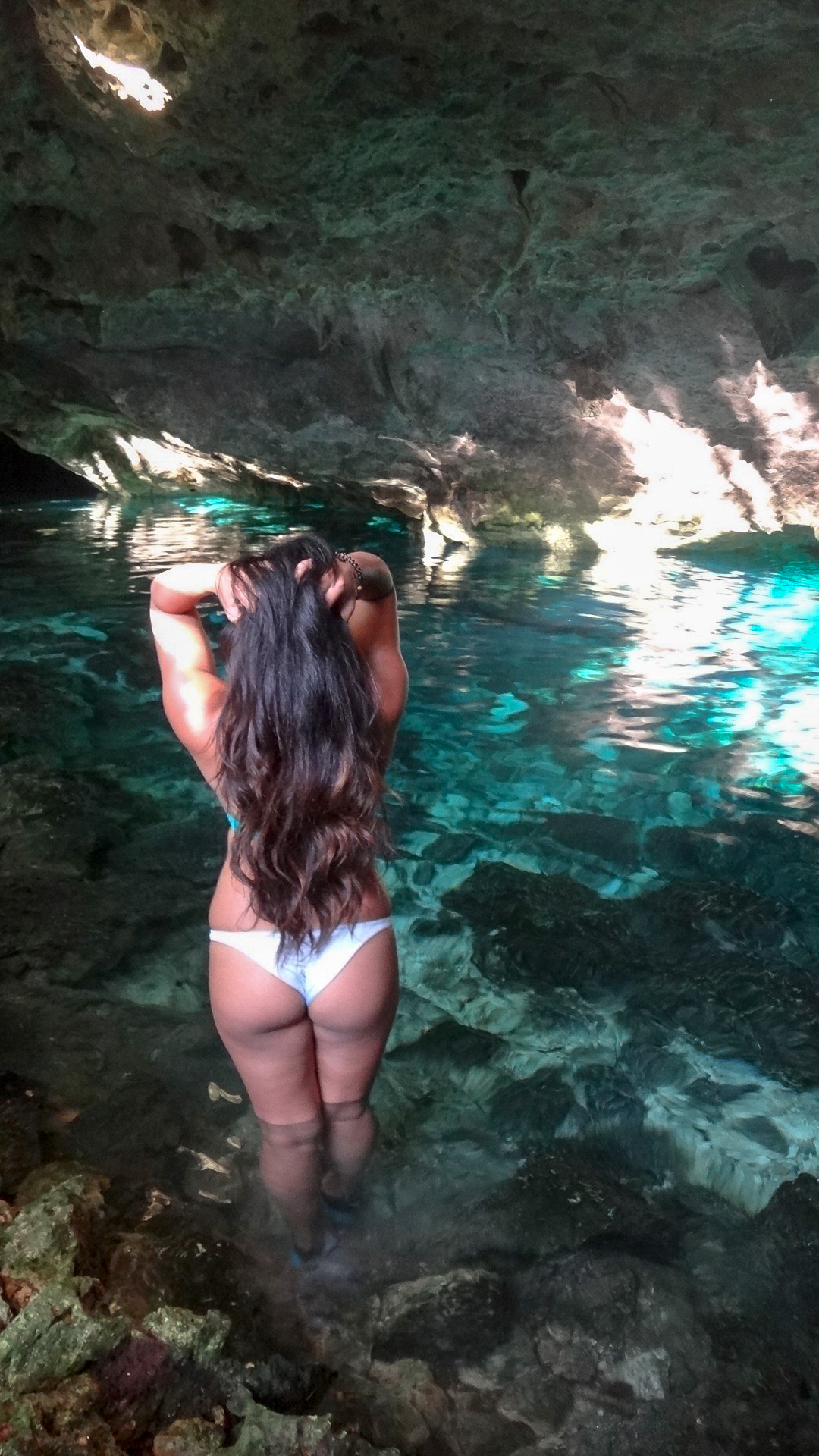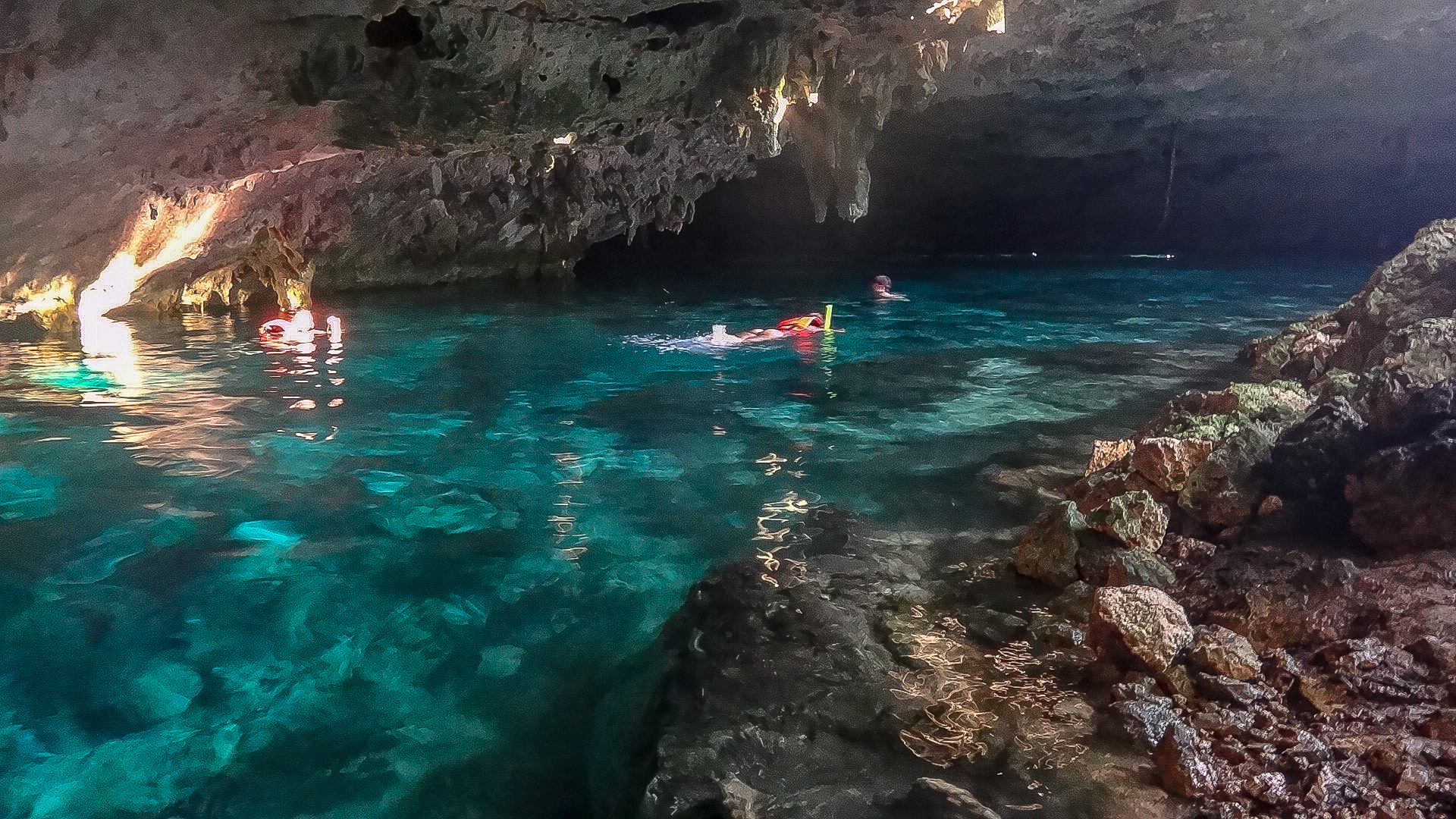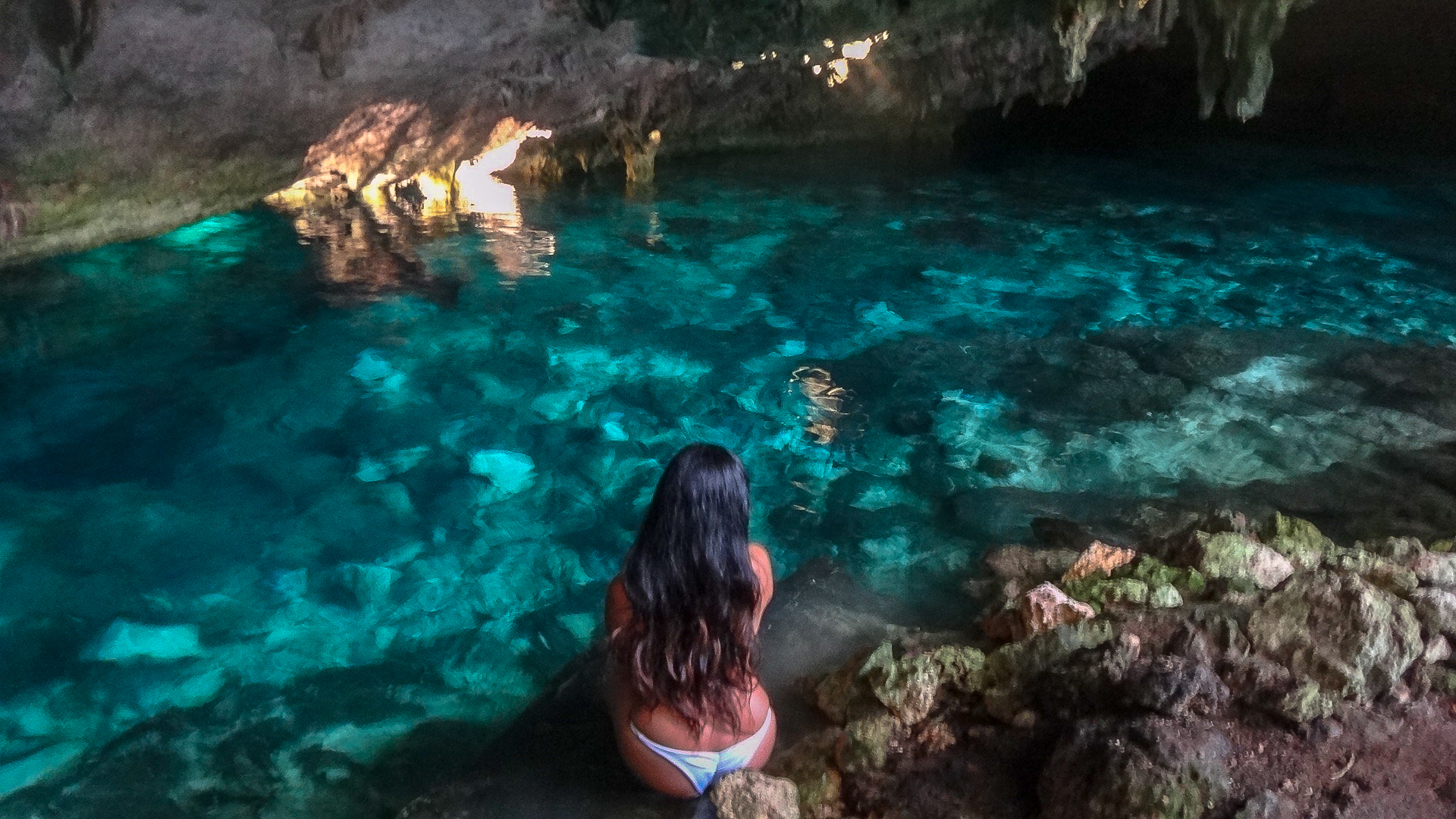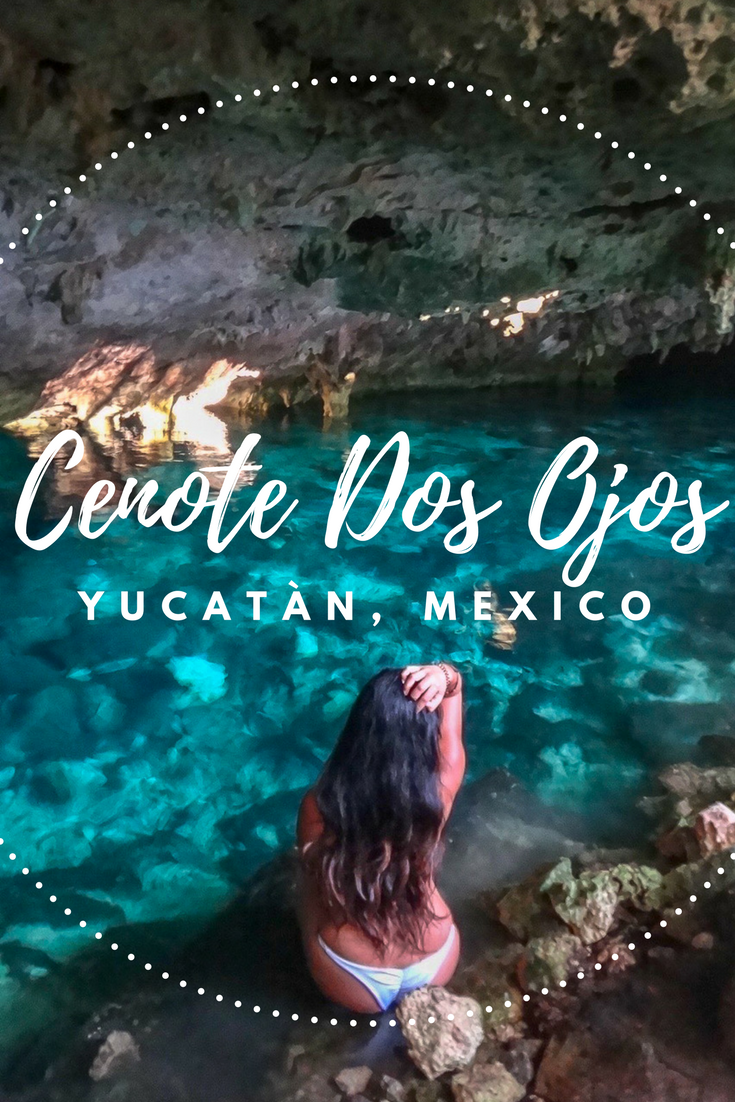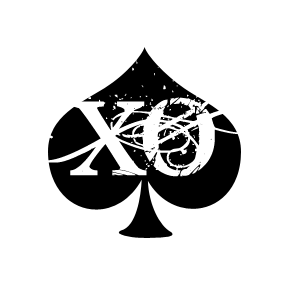 Have you been to a cenote in Mexico? Which one(s) have you been to?