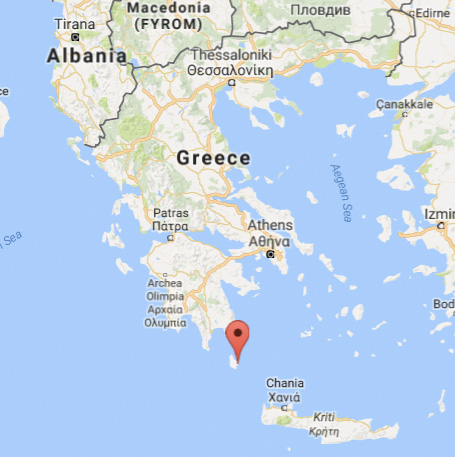 Where Kythria is in Greece

First stop on our Greek trip was the island of Kythira in southeastern Greece. When most people think about Greece, they think about the blue domes of Santorini, the Acropolis in Athens, or even the pristine beaches of Mykonos. I don't think I would have ever gone to Kythira, let alone known about it if my friends hadn't had their wedding and baptized their baby there.
Arriving in Kythira like a hot mess!
Kythira is gorgeous and I absolutely loved that it wasn't filled with tourists. It's about an hour flight from Athens and only has one flight in and out everyday. Its tiny little airport reminded me of the old school inter island terminals in Hawai'i.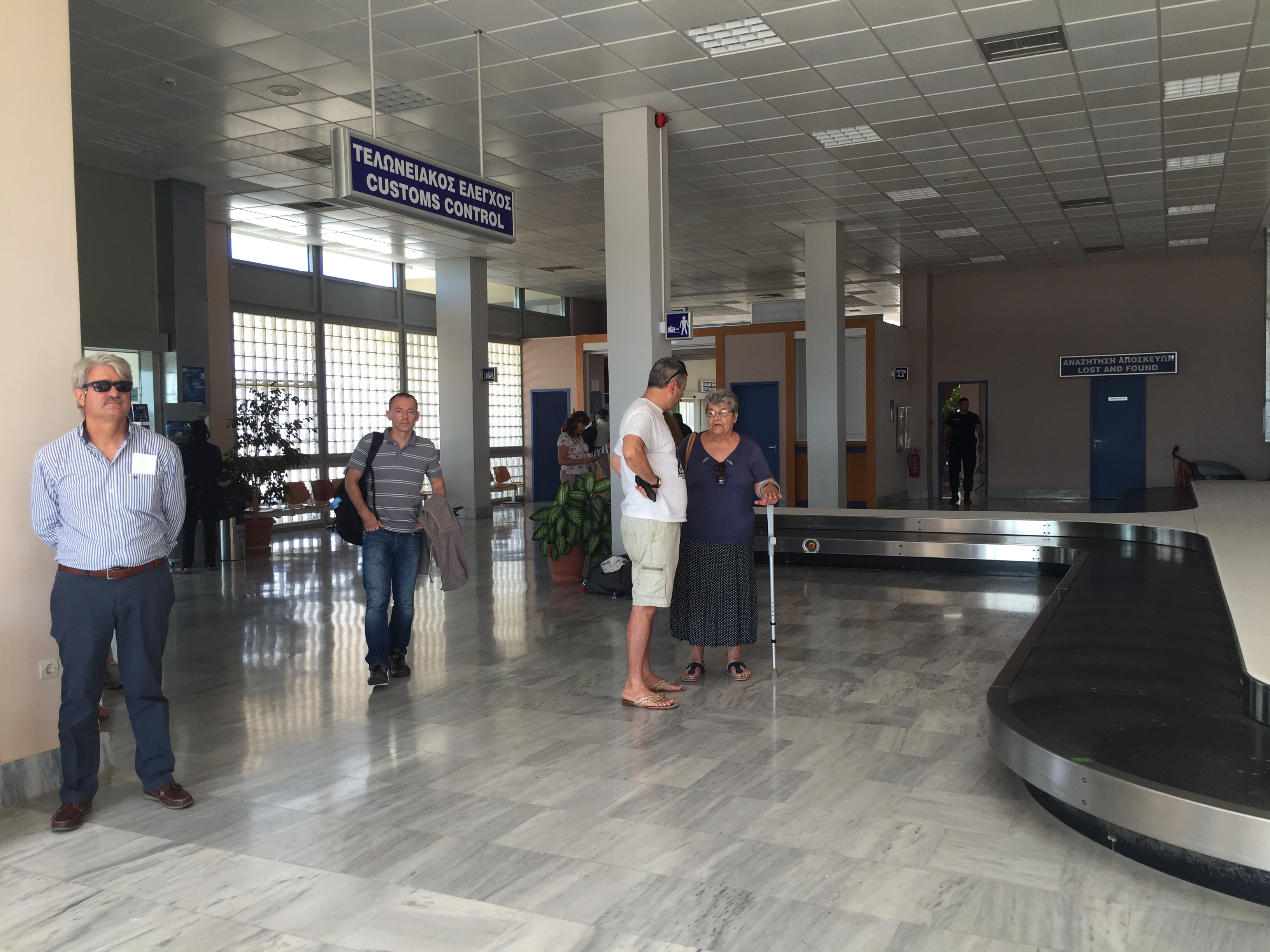 How small the Kythira airport is.
Before I get into the gory details, a quick outline of our few days in Kythira:
Perissa Beach
Wedding & Baptismal
Diakoftis Beach
Kapsali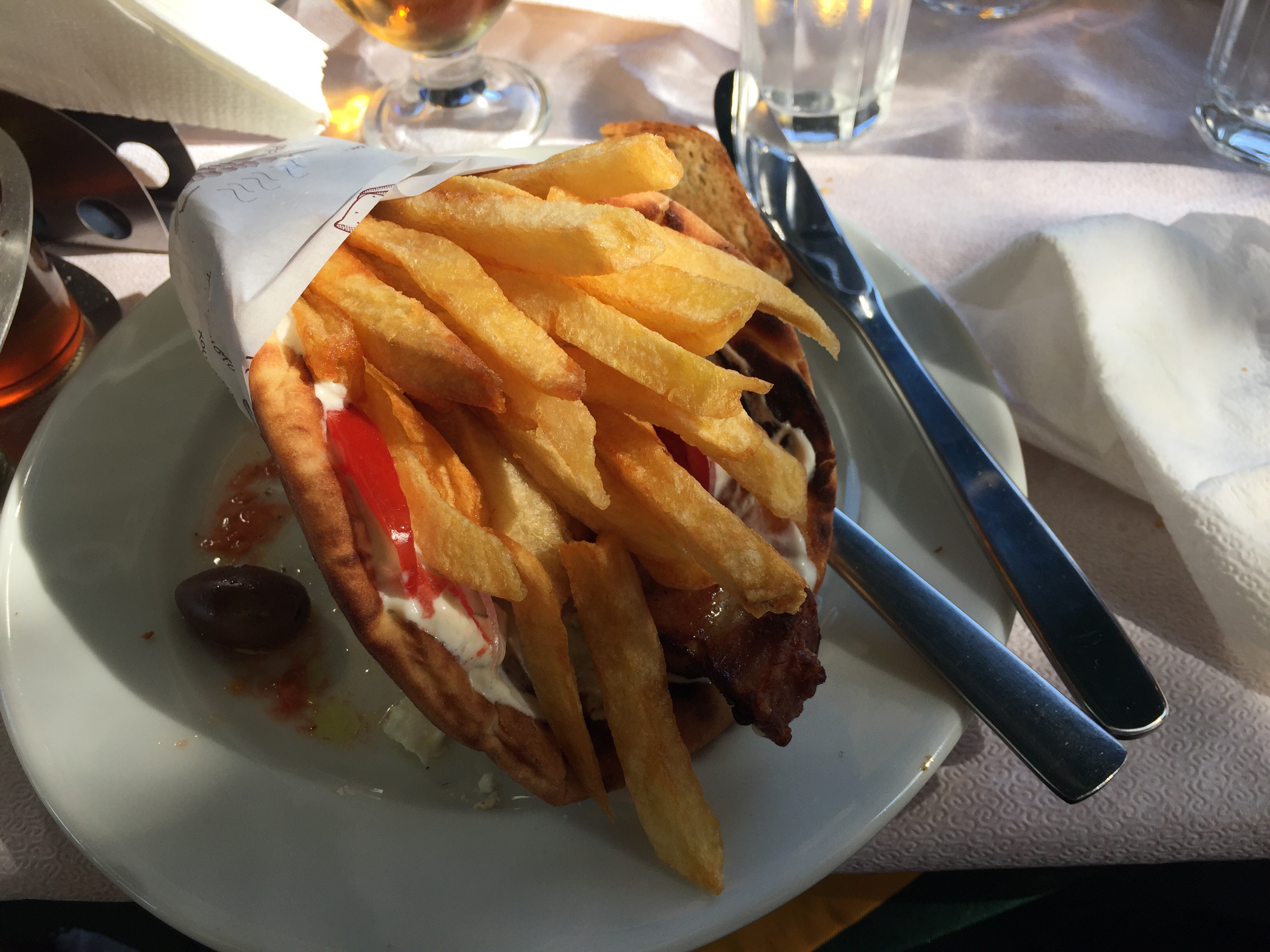 My first legitimate Greek meal.
After traveling for almost 24 hours from Texas, USA to Kythira, Greece, we arrived at Kythira National Airport and stopped by a cute little street cafe for a bite to eat and my first taste of Tsipouro/Raki – a Greek liquor made from grapeseeds. (It's seriously reminiscent of rubbing alcohol.. I actually really liked it.)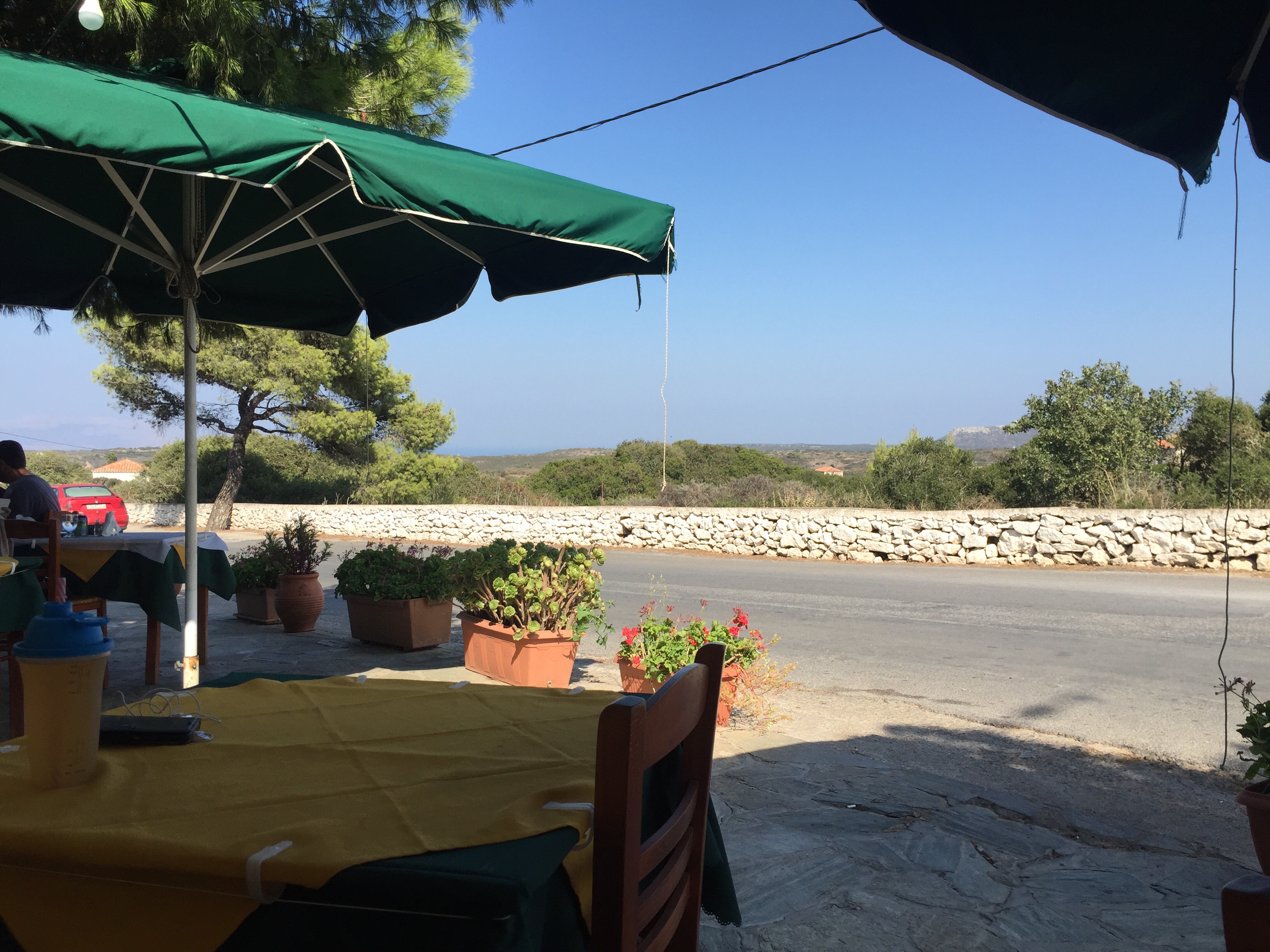 Street view from the little cafe.
We finally made it to Kalokerines at my friend's family's summer home. It was definitely quite an experience seeing Kythira and Greece from a local view. My friend's mother was from Kythira and they spent many holidays visiting the island. Their summer house had been built within the last few years. The shutters and doors were the cleanest light blue.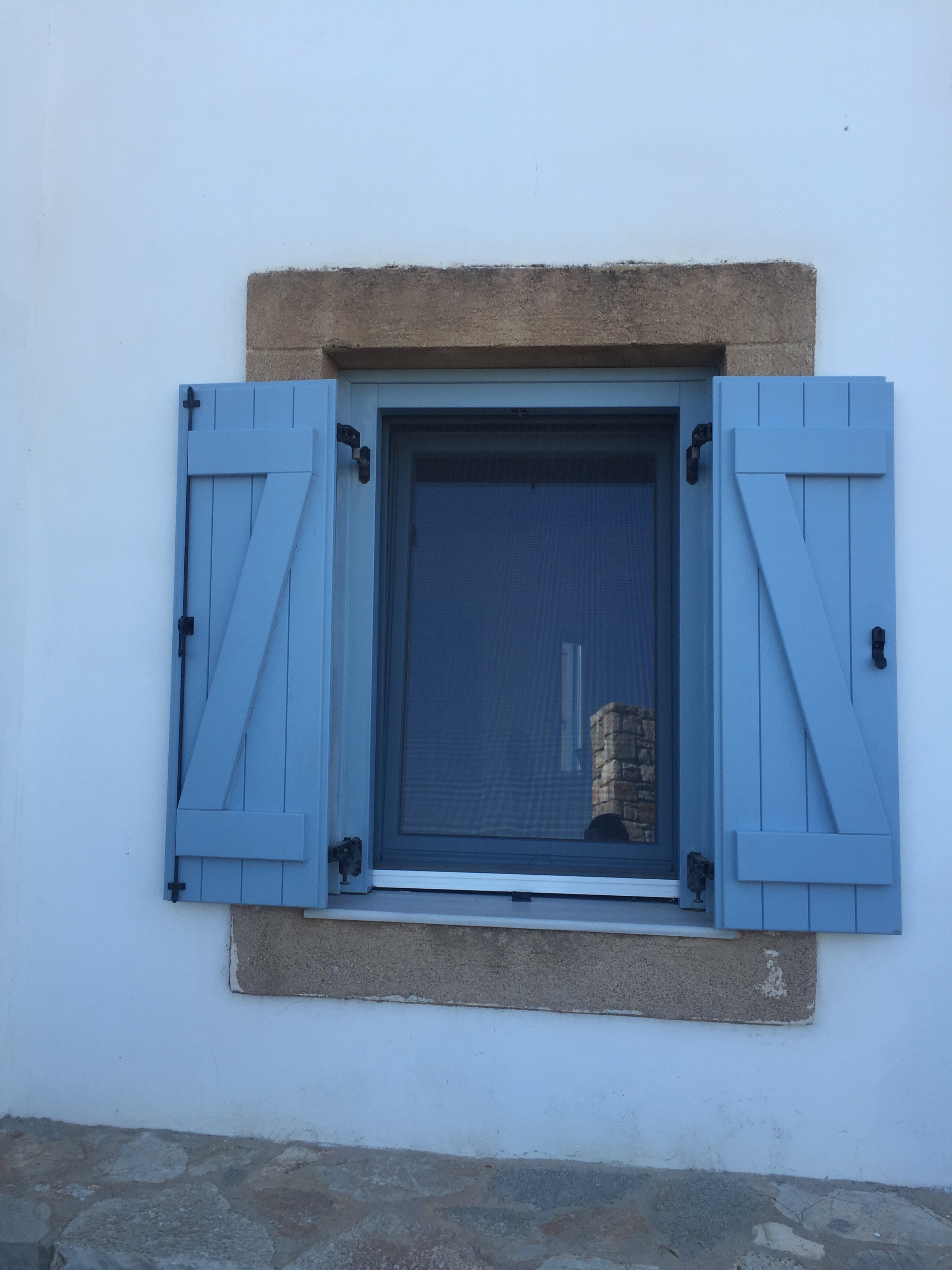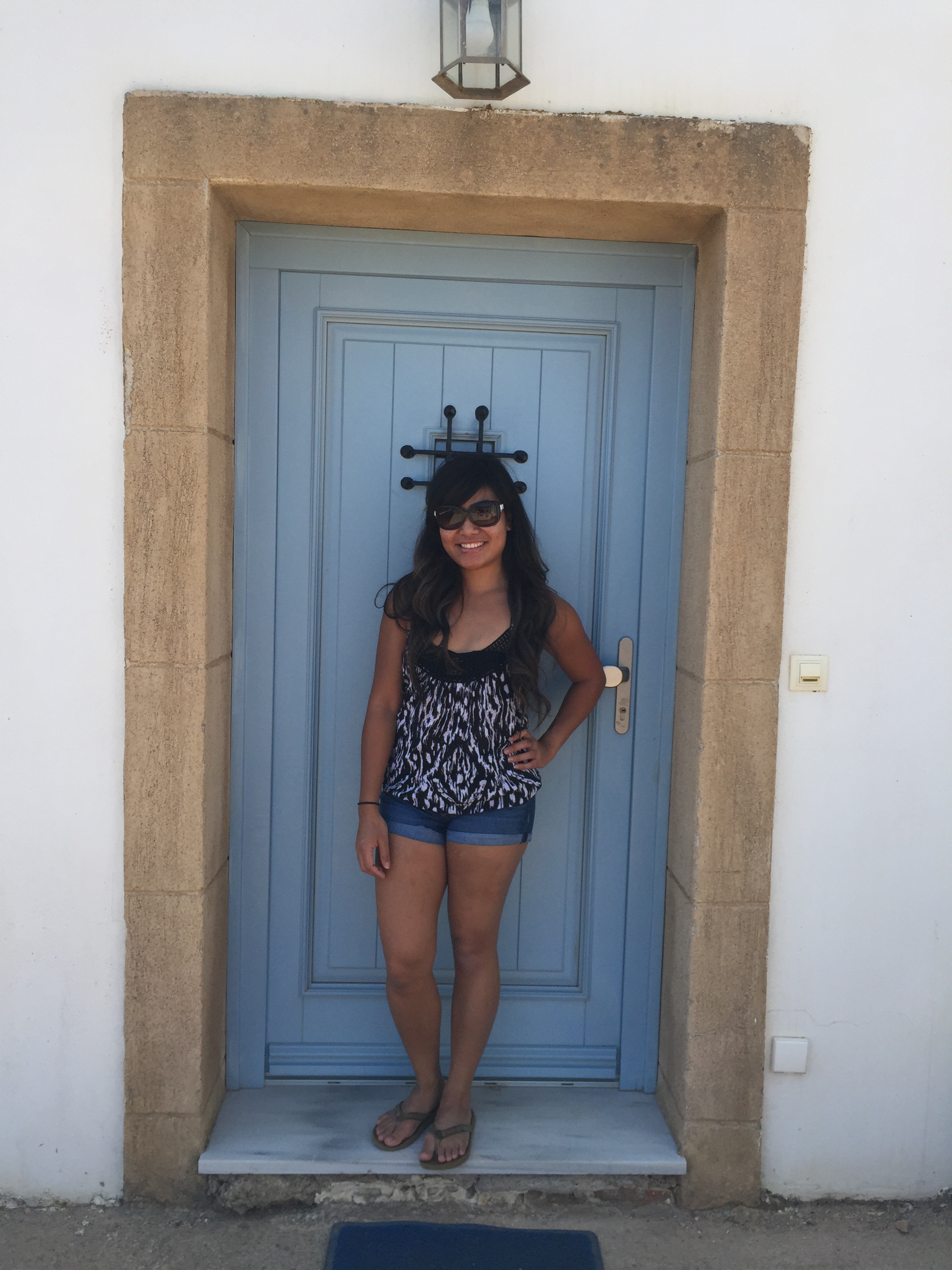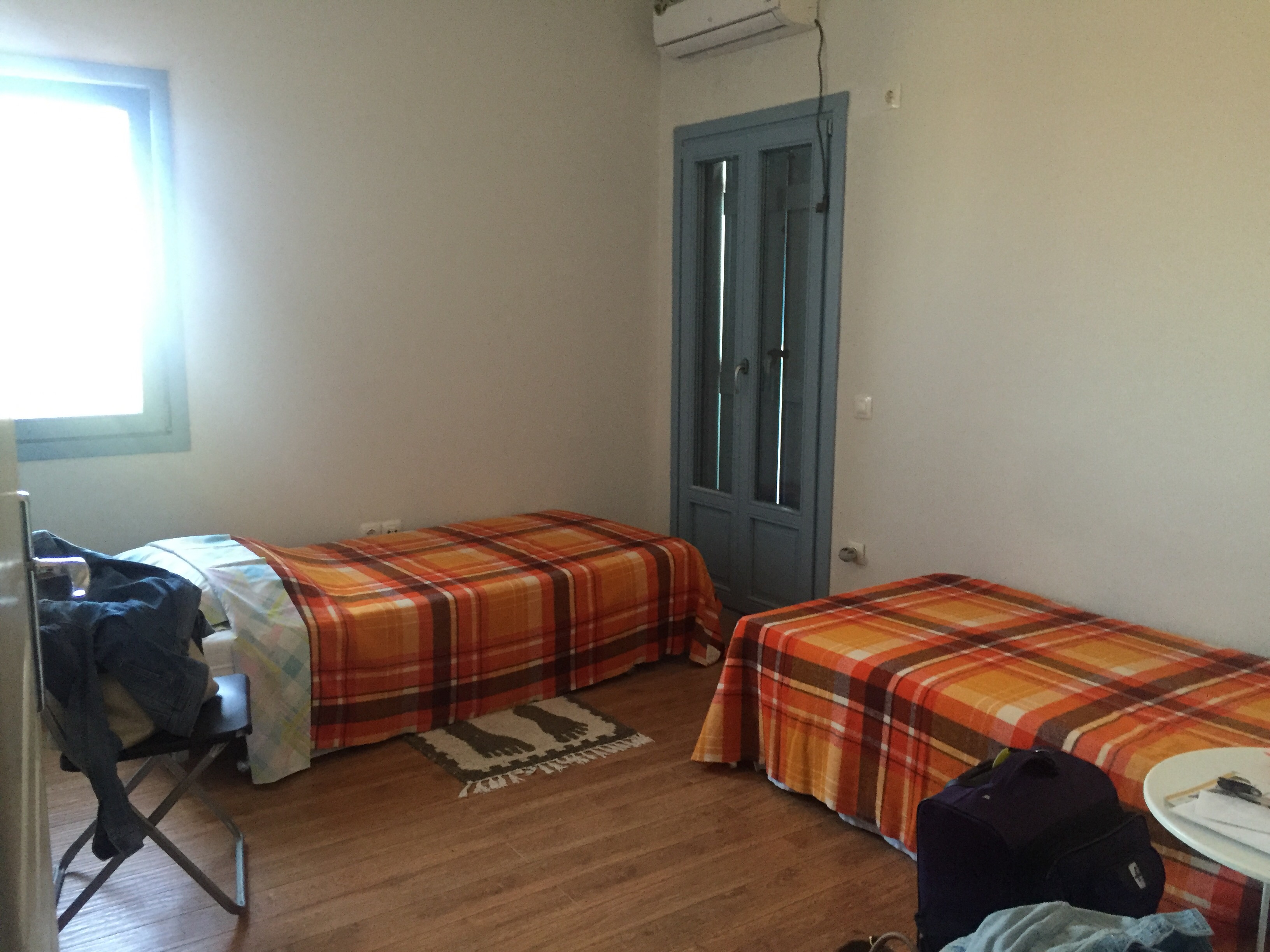 Our room for the first night!
Since there were so many of us flying in for the celebration, I stayed the second night in a rental home down the road called Violetta. I was in love with how cute the house was. The house was split into four individual apartments. I hadn't seen the top floor since we only had the bottom two, but each apartment/room its own bathroom and mini kitchen.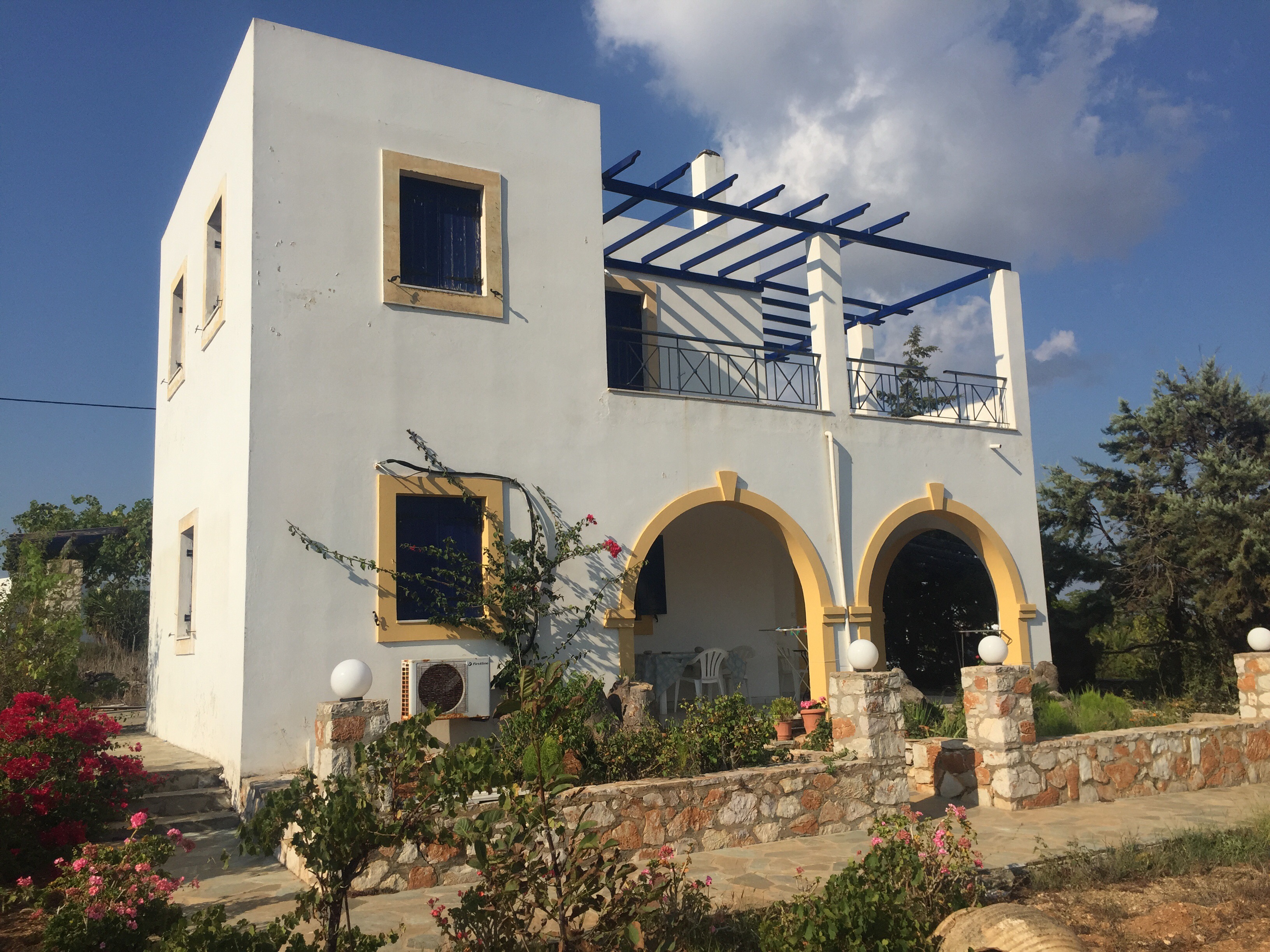 Violetta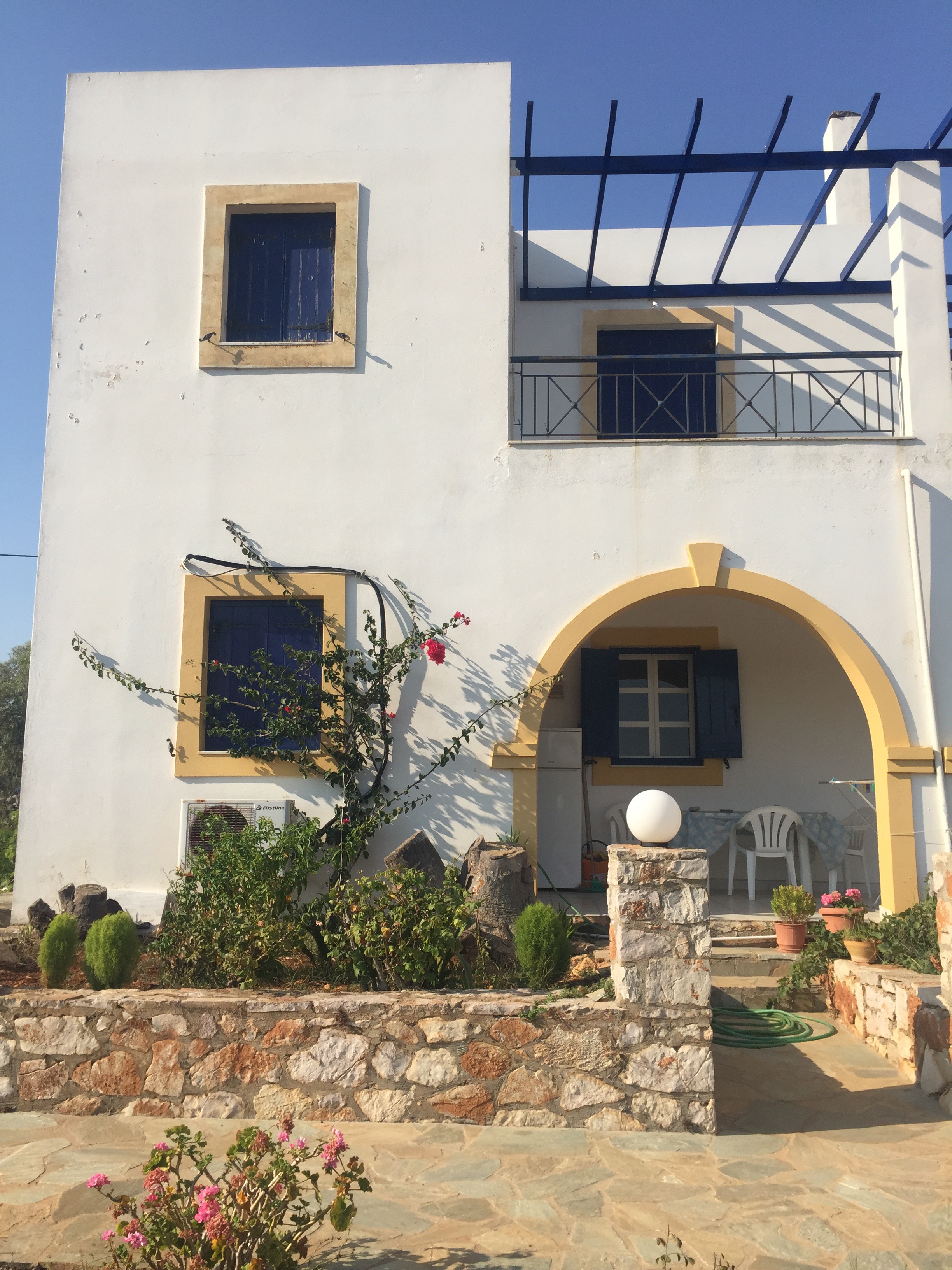 The corner where the apartment I stayed in was.
As much as we wanted to hit the ground running, we were exhausted and jet lagged from 18+ hours of traveling and we knocked out for a few hours. I swear my eyelids never felt heavier but we didn't wanna waste any time in Greece! We went to what I think was downtown Kythira to hang out for a while.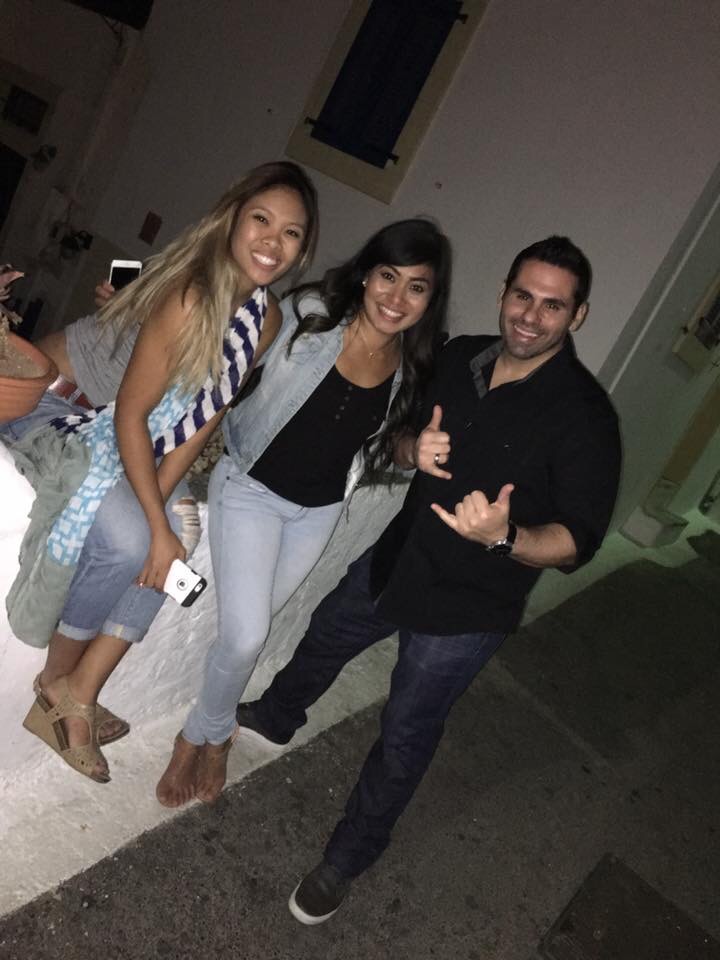 Downtown Kythira
The next morning, we had to pick up more friends/family from the airport but not before making a quick stop in Avlemonas to jump into the Bath of Aphrodite. I loved that place so much, I made a separate post about it!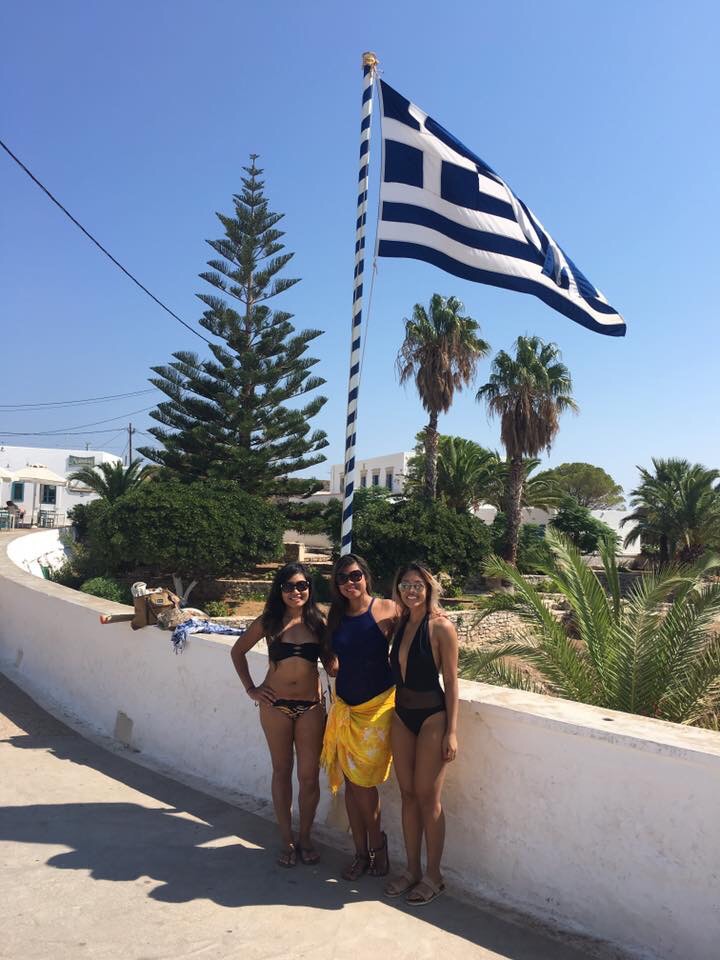 Avlemonas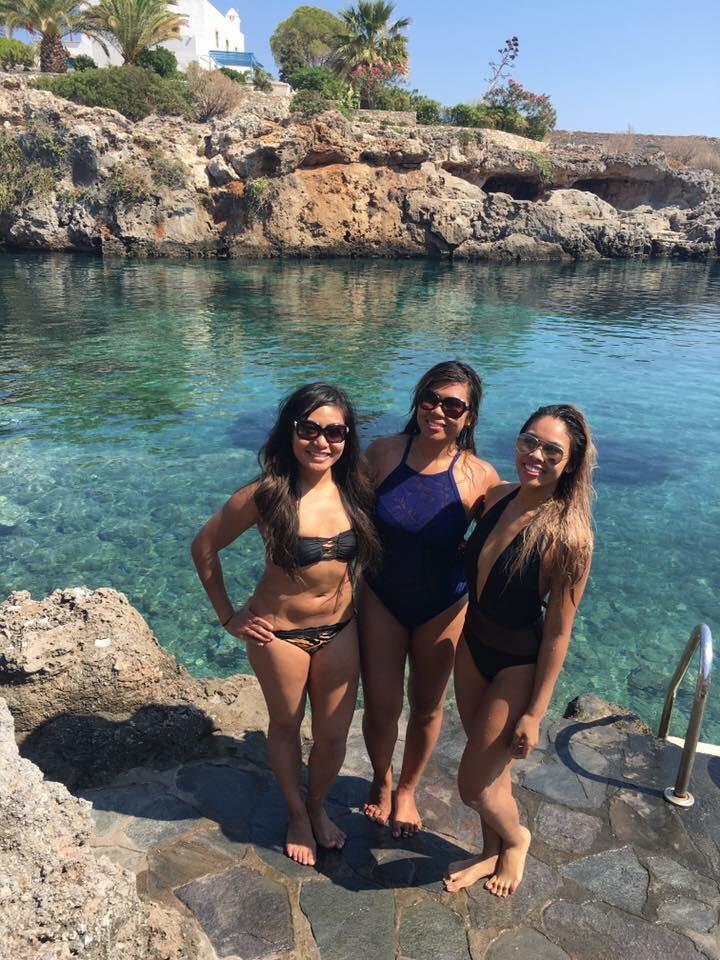 Bath of Aphrodite
After we picked everyone up and they got settled in, we went to Perissa Beach. Perissa is a black sand beach with huge grains of sand – they felt more like tiny rocks than sand! It's quite an adventure getting there. There's a dirt road heading there that winds down towards the beach – thankfully I was not driving or we all would have been in trouble!
Perissa Beach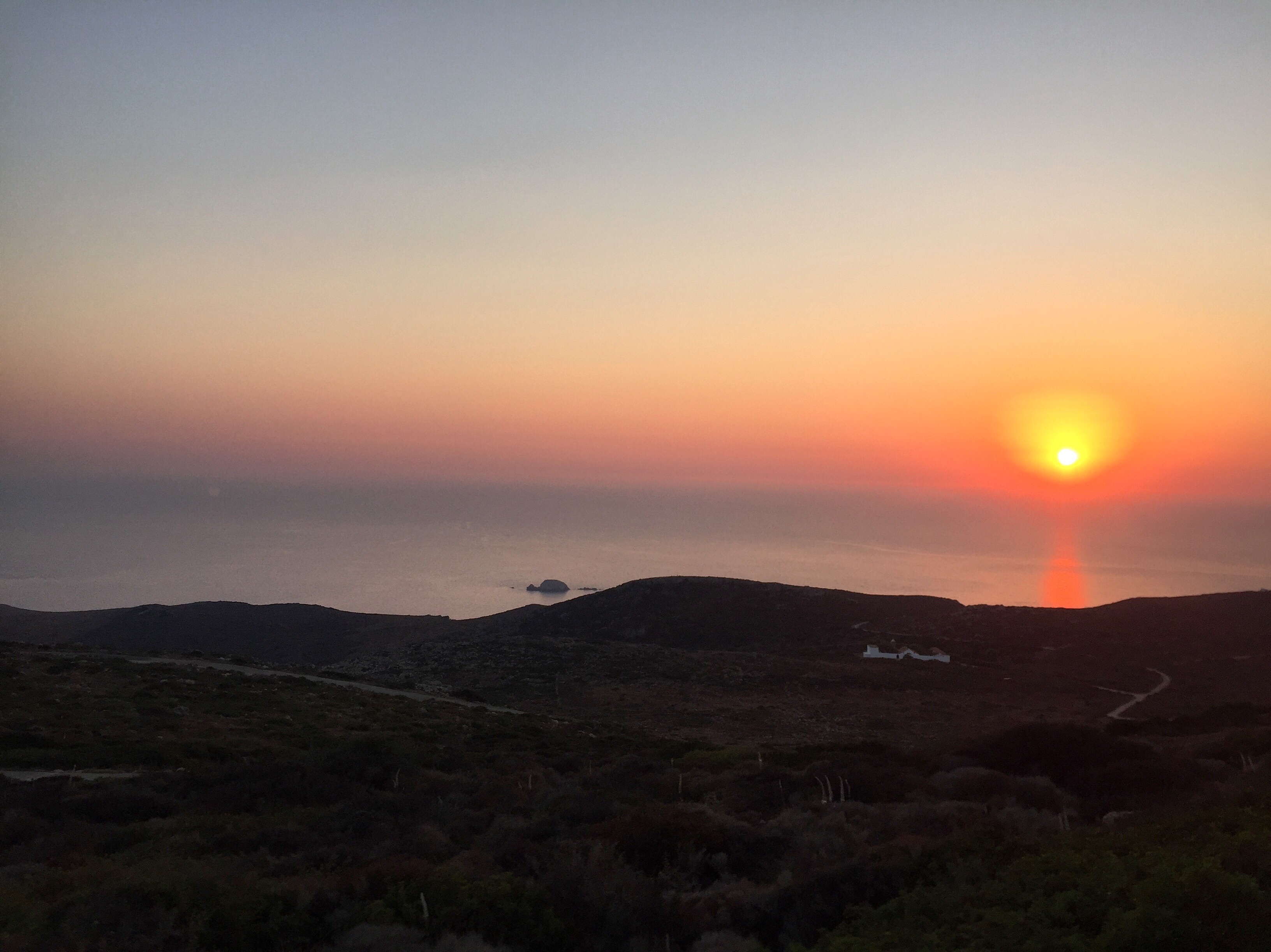 Sunset from Perissa
The next day was the wedding and baptismal – which I'll also write about in a separate post – and the following day was a trip to Kapsali for lunch and a stop at Diakoftis.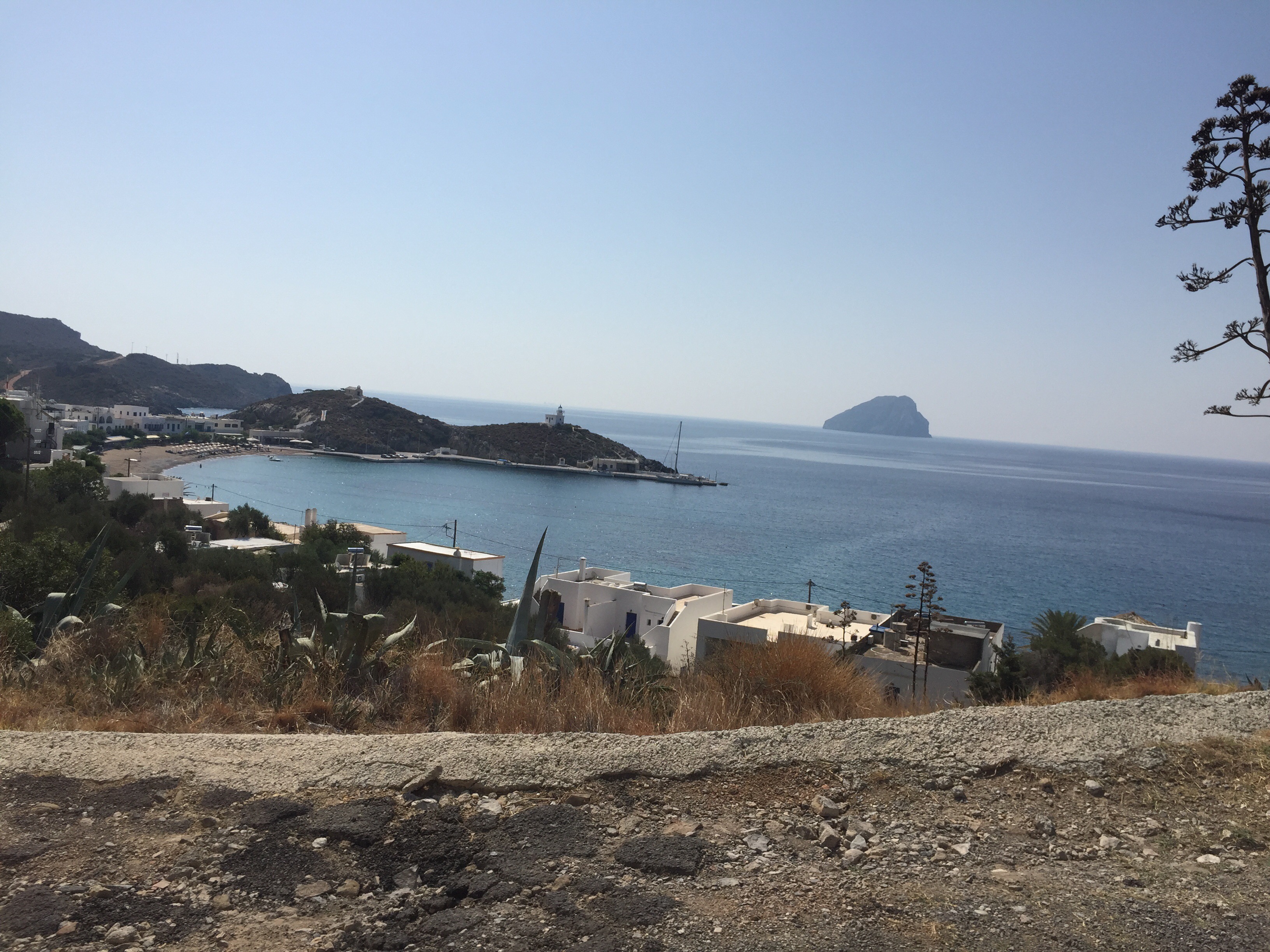 Drive to Kapsali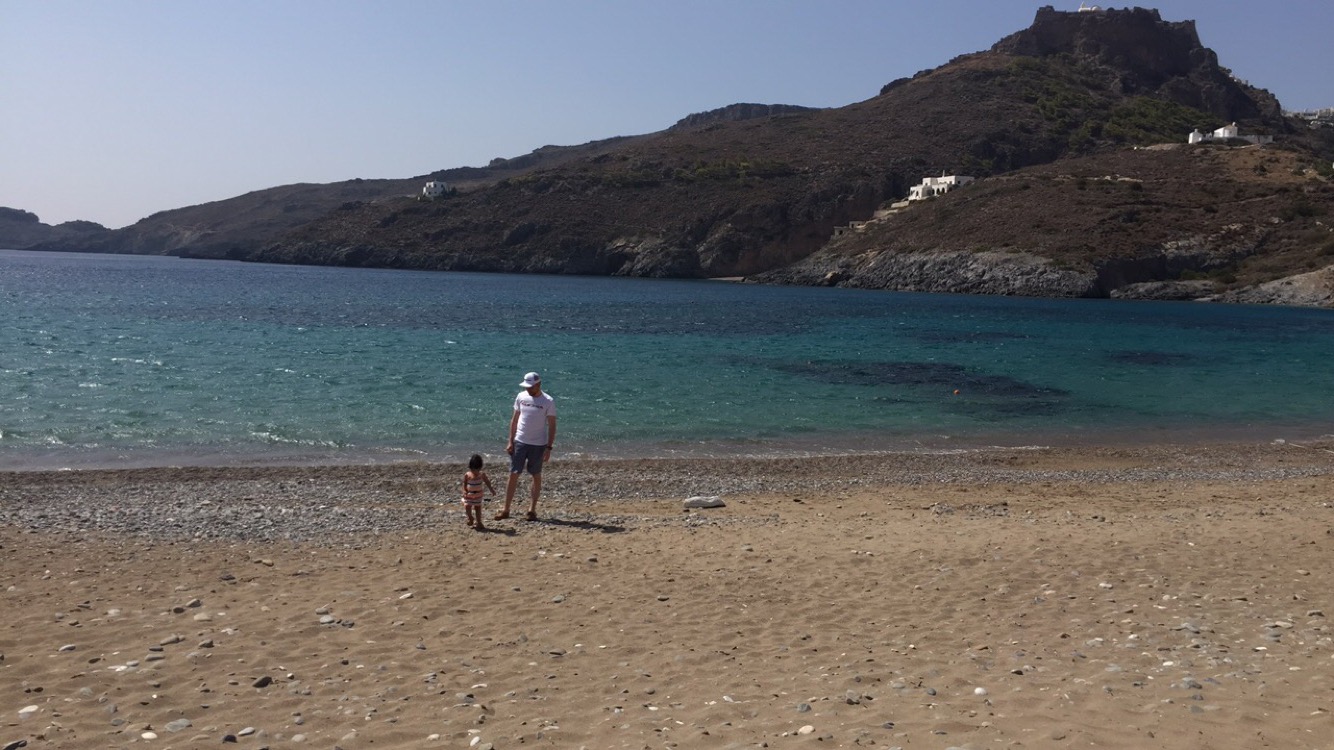 Beach at Kapsali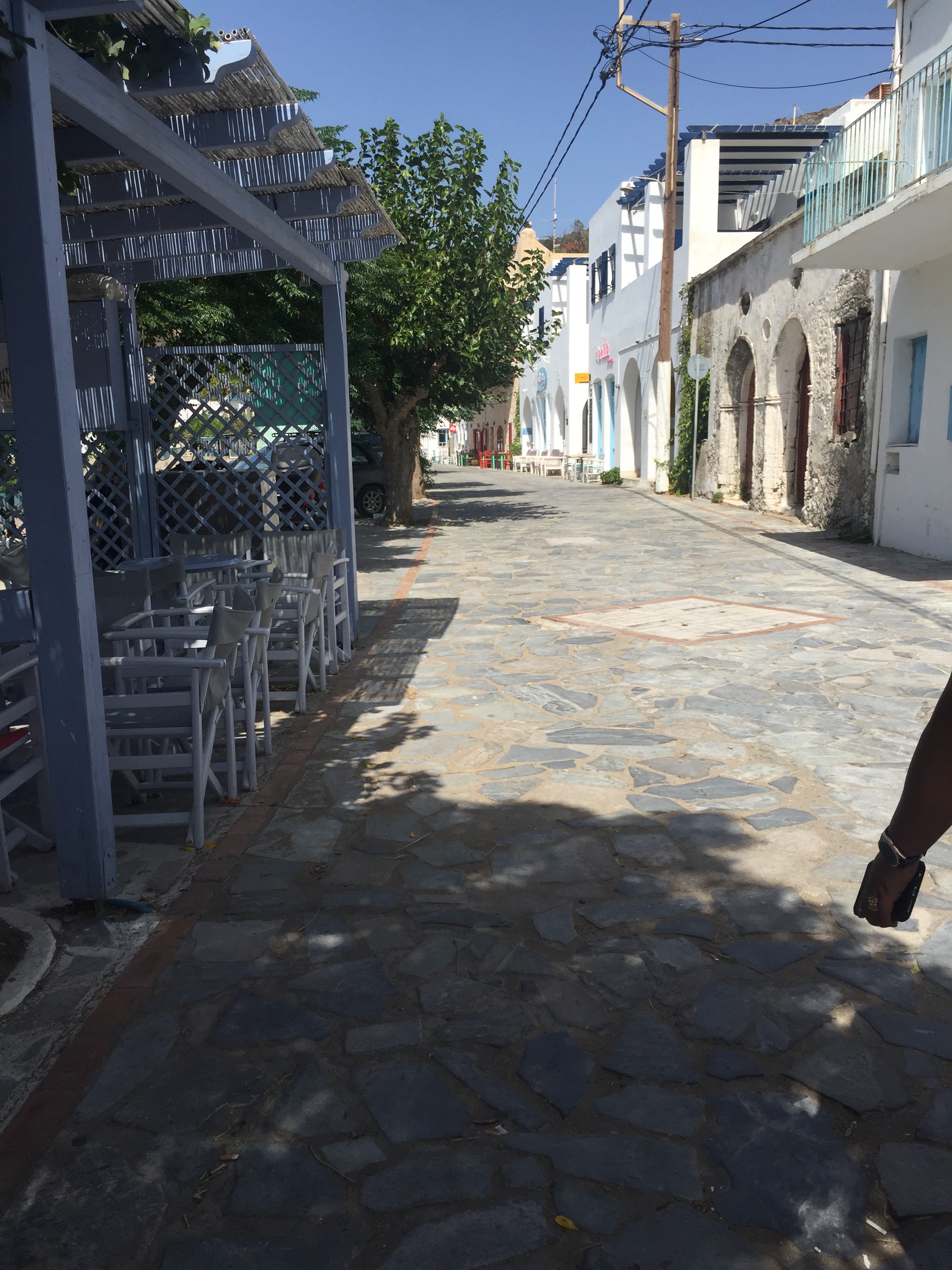 Cobblestone walkway in Kapsali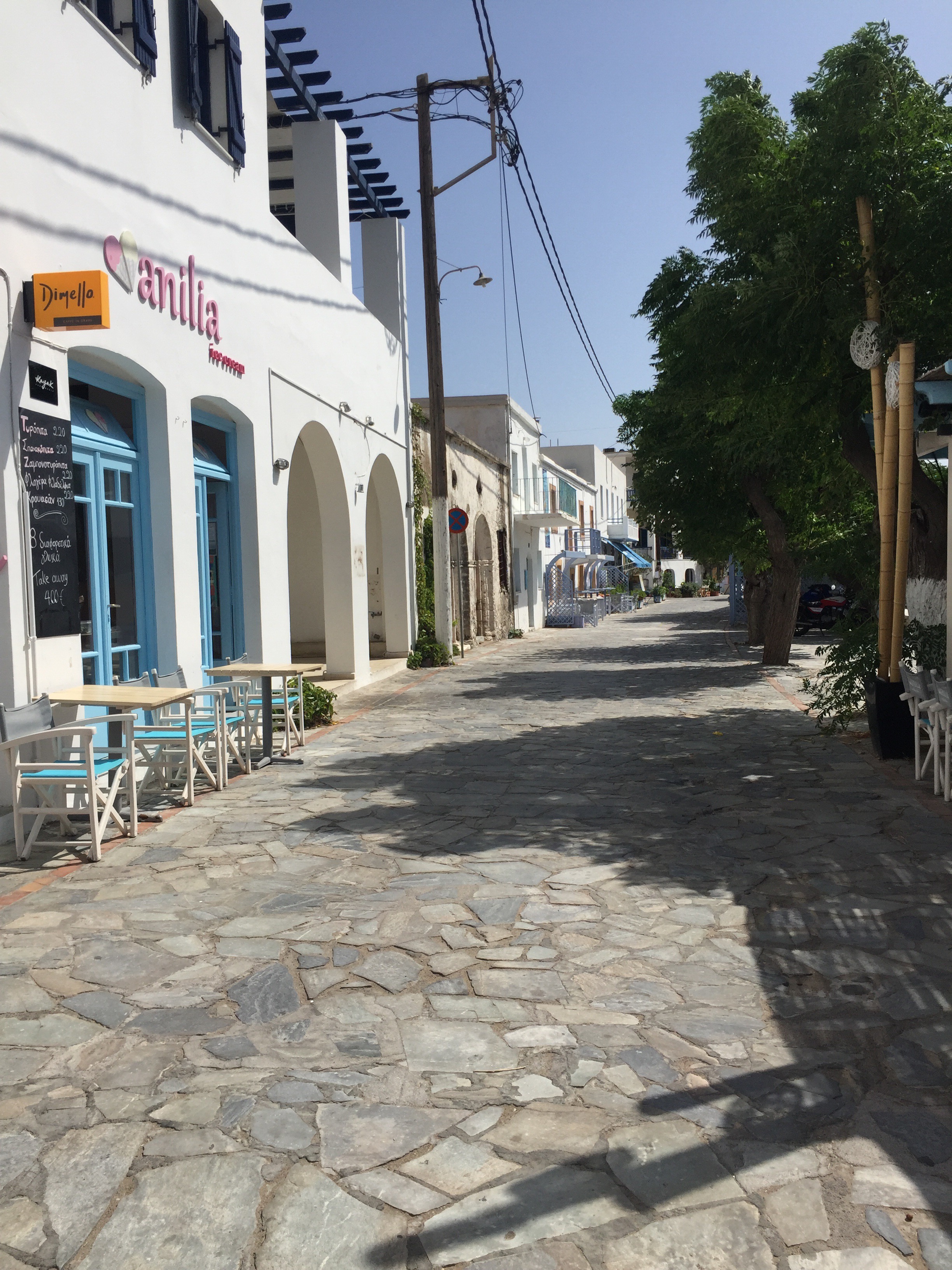 Kapsali is a little beach area with a few restaurants and coffee shops lined up on a cobblestone road along the beach. Diakoftis or Koftis Beach was a more touristy spot; it's also really close to the harbor where you can catch a ferry to Athens or the other islands. The beach itself was more of a lagoon since it was enclosed by a long rock wall. The water was SOO unbelievably clear – I could walk out pretty deep and still see my toes!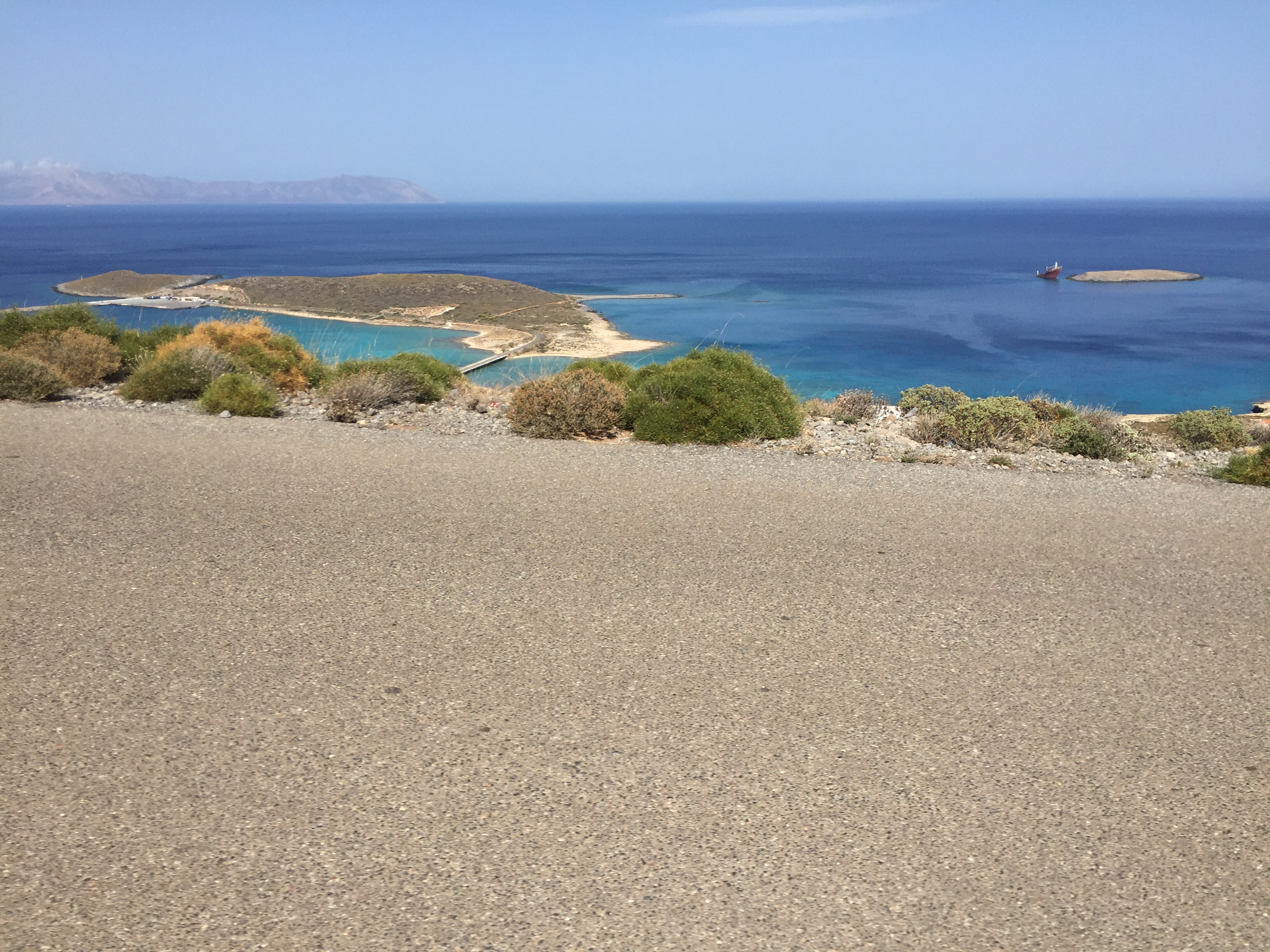 Drive down to Diakoftis Beach/Harbor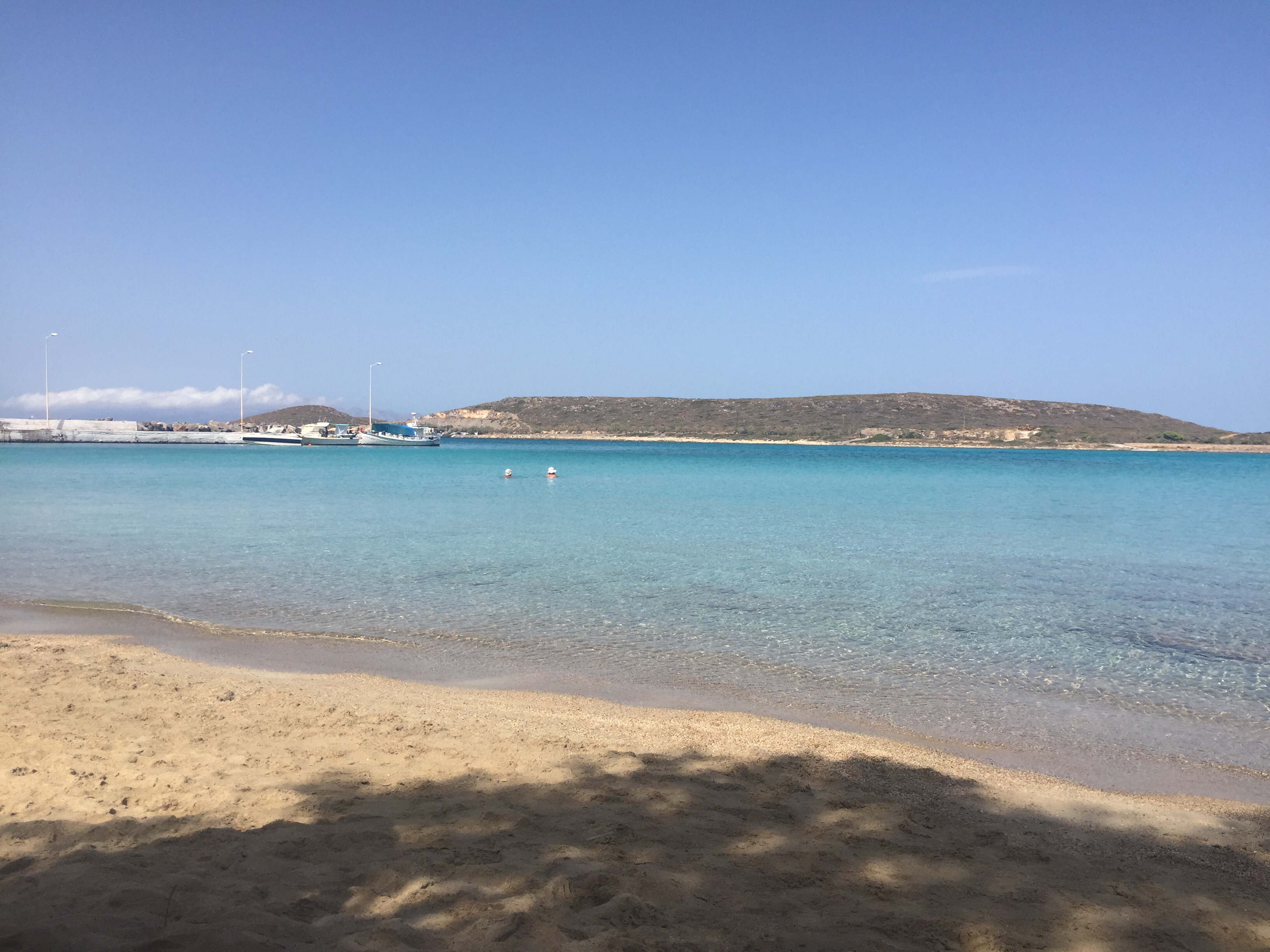 Diakoftis Beach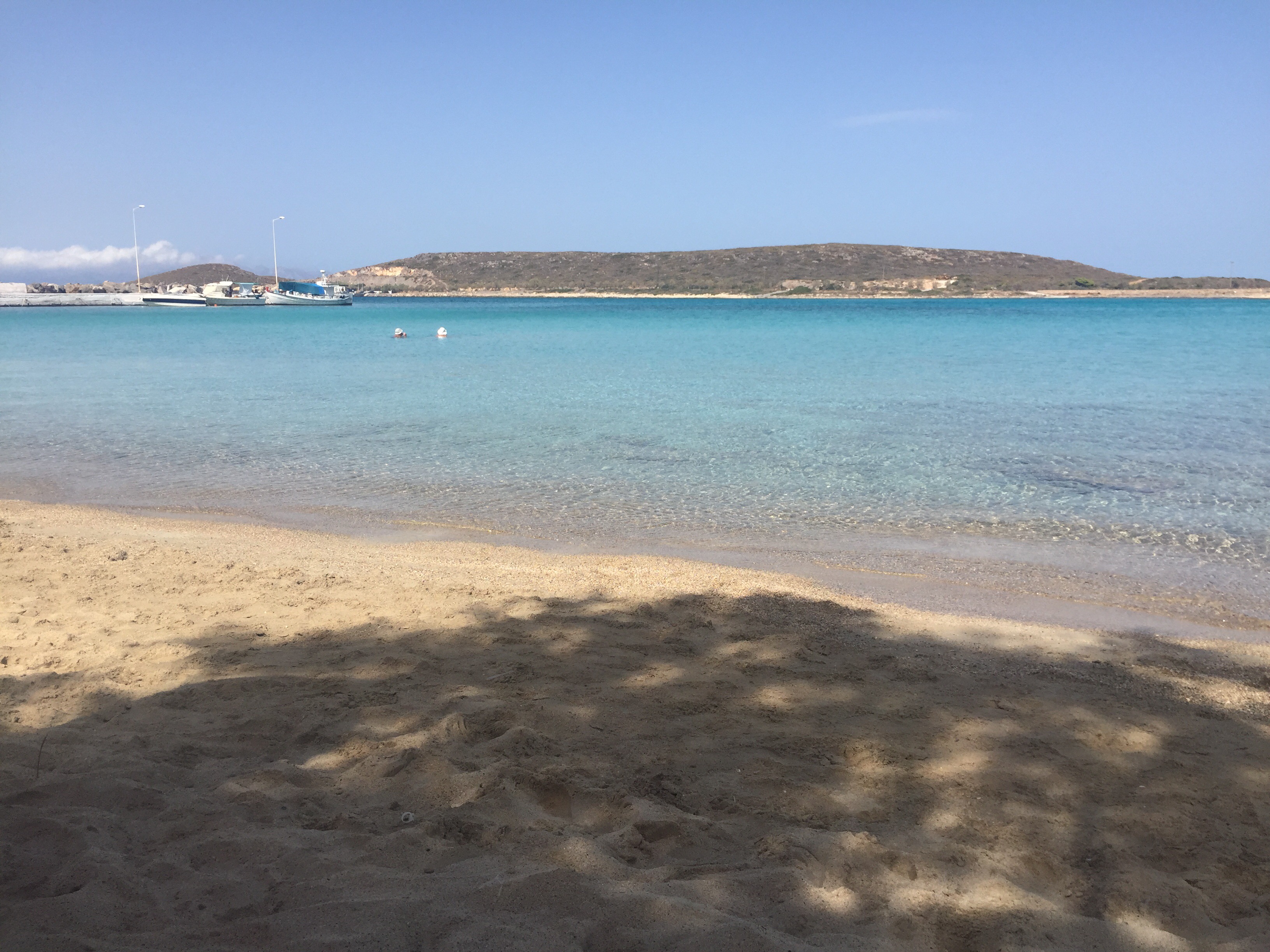 Kythira island for me was like the underdog no one was expecting to win. Santorini is amazing, too, but I just loved the laid back feel and really felt like I was relaxed and on vacation. Definite must sees for me are the Bath of Aprhodite and Kapsali! But that's not even it from my Greek trip – stay tuned for Athens and Santorini!