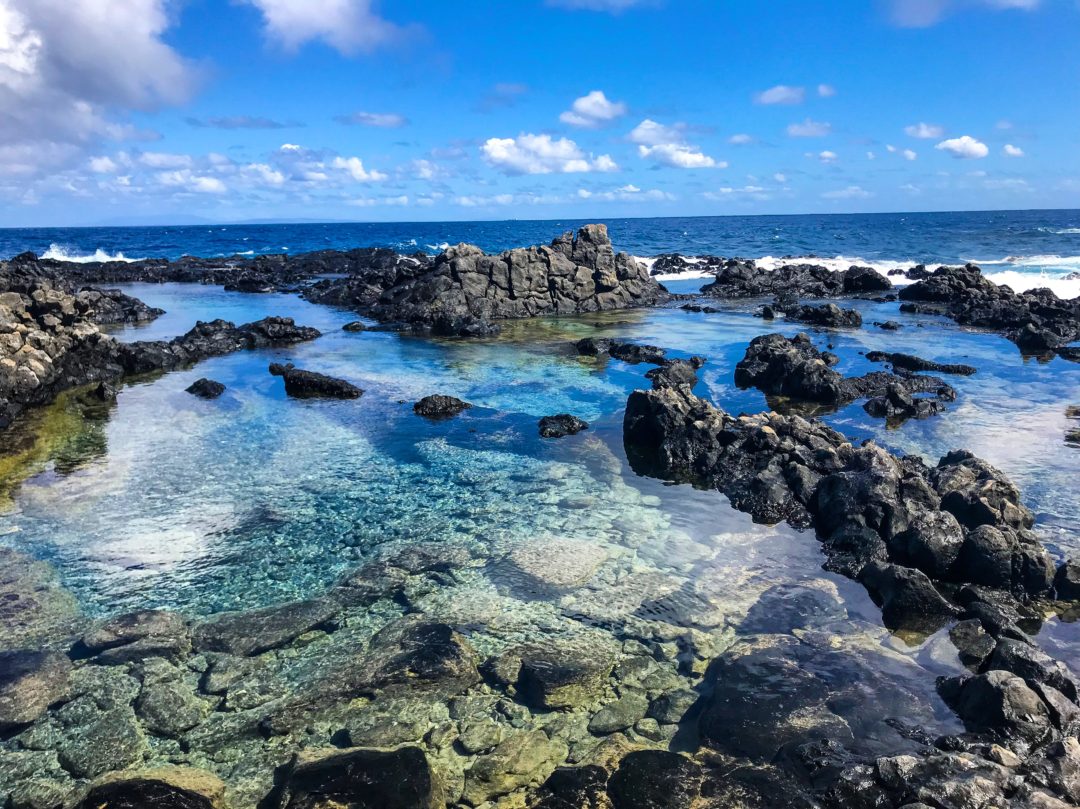 Makapu'u Tide Pools on O'ahu
Makapu'u Tide pools is located off the Makapu'u light house trail. You walk up maybe halfway through the trail then have to hike down the side of a rocky mountain to get to the tide pools. It's a pretty popular local spot, I remember hearing about it when I was growing up, but I actually had never been when I lived there! (I was a sheltered little child.)
A friend and I finished hiking Wiliwilinui Trail by lunch time and had time to make it to tide pools. The hike down to the tide pools goes down a pretty rocky cliff. I couldn't take pictures because I was too scared I'd drop my phone! There's some markers on the rocks that point arrows in the direction of the easiest way to get up and down, but definitely be careful and watch out for loose rocks.
The water is so clear, it's seriously unreal. The tide pools are pretty shallow and they're surrounded by rocks. When the waves break on the rocks and the tide pools will fill up a little, but it' doesn't get deep at all. (This is coming from someone who doesn't swim very well!) We stayed long enough to dip in the water, enjoy the scenery, and take some pics but it's definitely one of those places you have to see in person. I may be biased, but Hawai'i is still the prettiest place I've ever been and places like this remind me there's no place like home!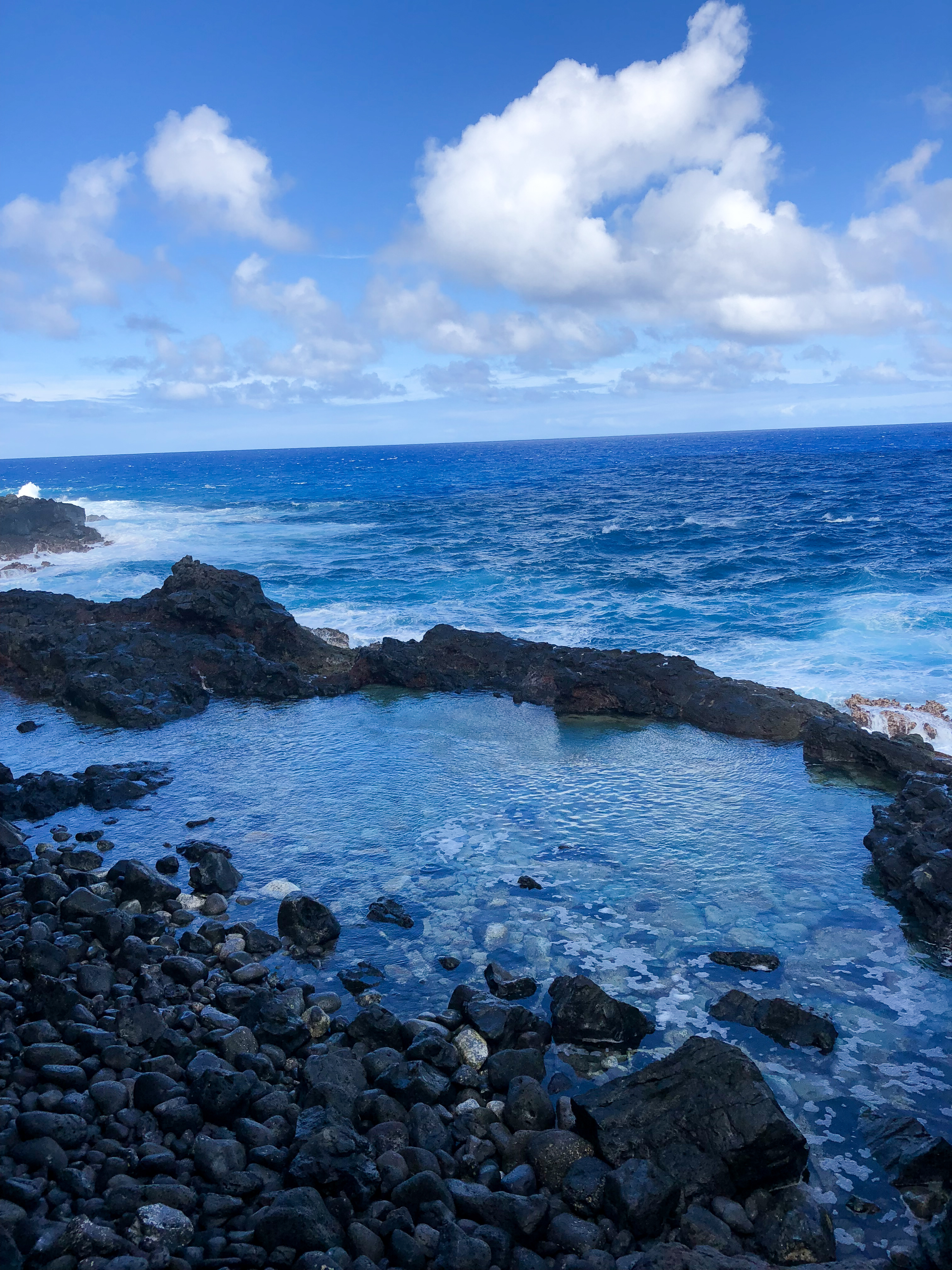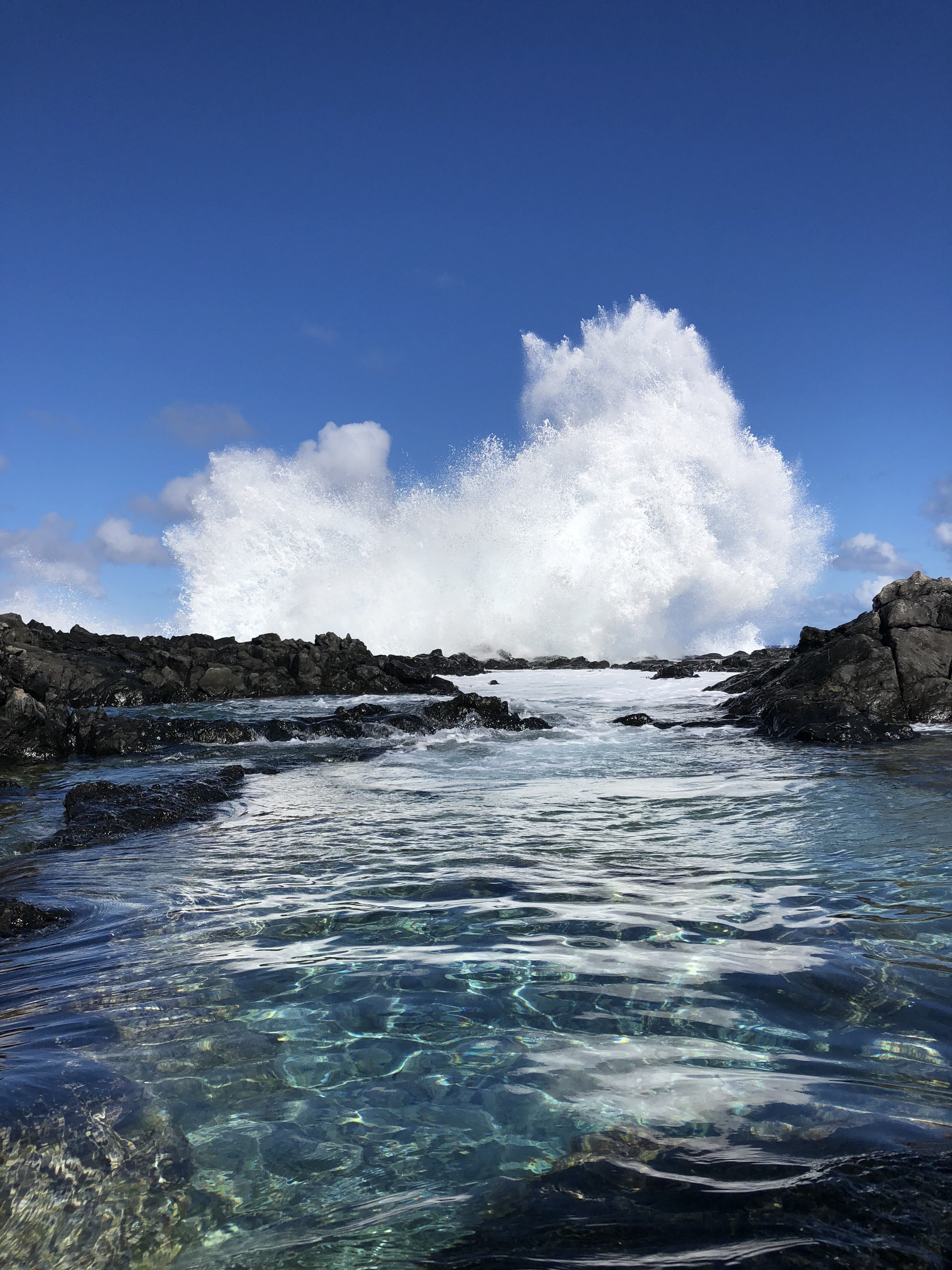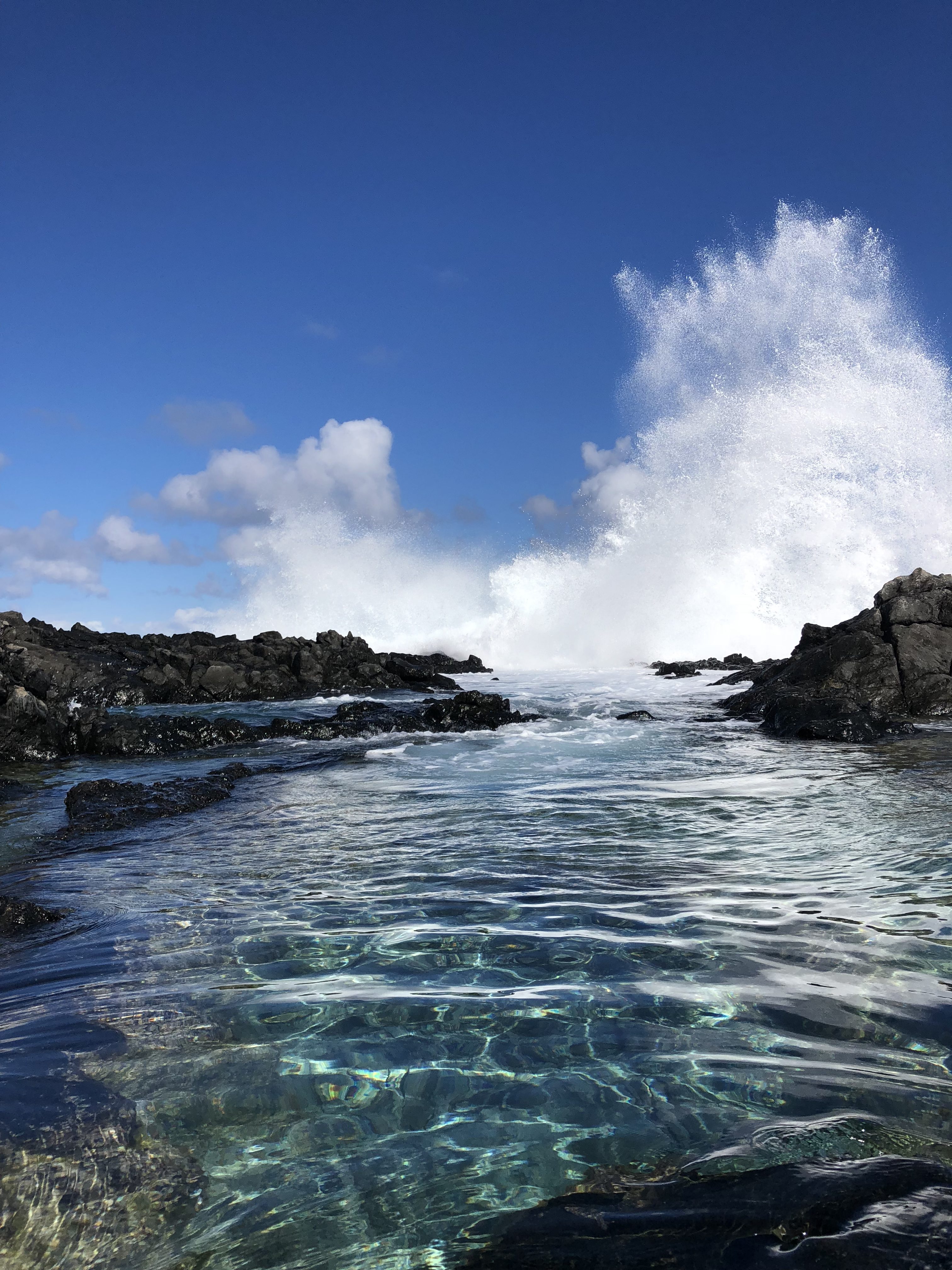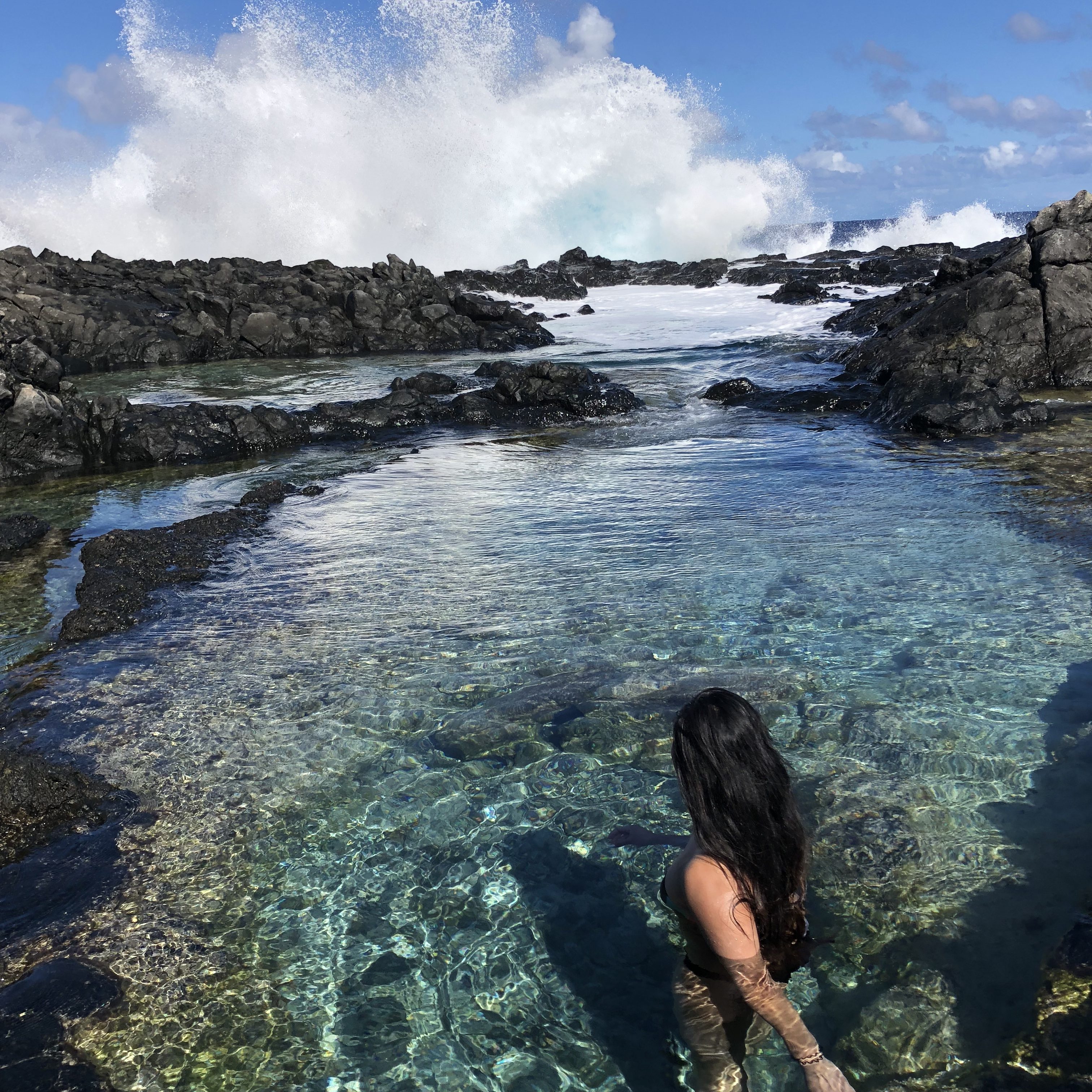 Have you ever been here? What's the prettiest place you've ever been?
Let me know in the comments below!