All views and opinions expressed here are my own and are in no way affiliated with Blue Dolphin Charters. I was not compensated in any way for this tour.
On our mini family trip to Kaua'i, we decided to do a Na Pali coast boat tour. If you don't know, Na Pali is the iconic coast line of Kaua'i. It's inaccessible by vehicle and the only way to see the coast in all its glory is either via boat or helicopter. It's everything you dream Hawai'i is – the lush green mountains and big blue open sea. Before I get into my experience, as always, a little TLDR; summary for lazy people (like me) who don't want to read everything!
TLDR;
Take a 5.5 hour boat tour around the Na Pali Coast in Kaua'i with Blue Dolphin Charters.
Cost is ~$100 – $150. Tours are rain or shine.
They feed you. And give you alcohol (if you're of age, of course).
See dolphins! (And maybe whales and flying fish).
Be prepared with sunscreen, towels, and dramamine (if you get seasick!).
The sea crew was awesome and definitely made the trip entertaining and comfortable.
Definitely worth the cost, but wish it wasn't rainy when we went. I'd love to do it again when it's sunny.
The last time I went to Kaua'i was over 10 years ago when I was in high school. We went for a community service thing so we didn't really get to do a lot of fun touristy things so visiting the Na Pali coast has been on my bucket list. When we checked into our hotel, we asked the concierge about different tours and she got us a deal through for around $500 for 6 of us (my parents, Aunt, sister, and brother in law). We booked a morning Deluxe Na Pali Snorkel & Scuba Tour with Blue Dolphin Charters. That was a complete steal because if you look on Blue Dolphin's website, regular price for adults are $147, youths are $127, and children are $97.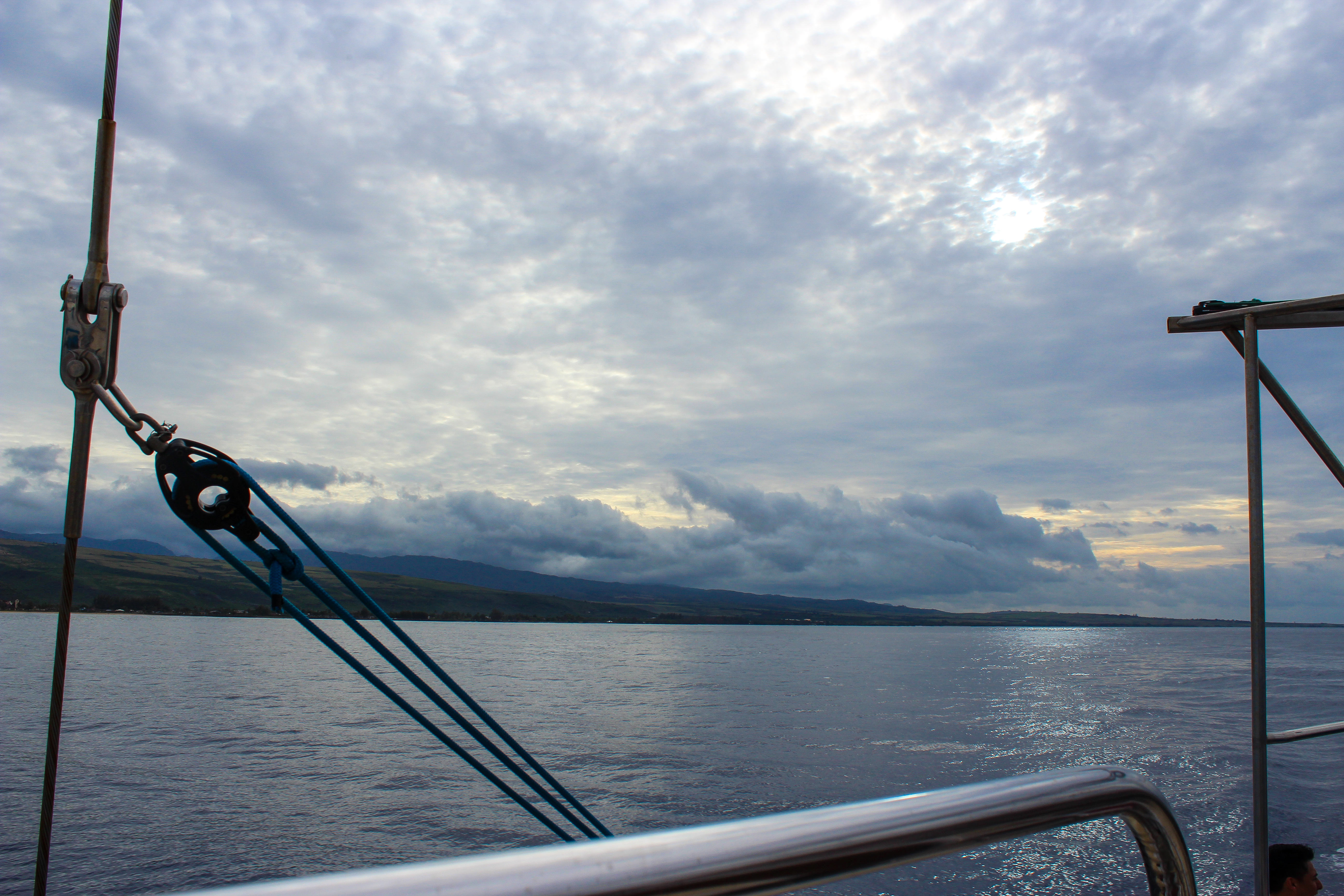 The tour starts out at the Blue Dolphin home base in 'Ele'ele, near Hanapepe on the southern part of the island. You have to check in, sign some waiver forms and wait for the rest of the tour group to get there. Once everyone checked in, the boat captain gave a little safety speech, and we were guided like school kids to the boat. The sucky thing about our trip was it was cloudy, a little rainy and cold, so we didn't get the best views of Na Pali which is why I mentioned earlier that I would love to do it again. But the views are still amazing and it's one of those places that you have to see for yourself.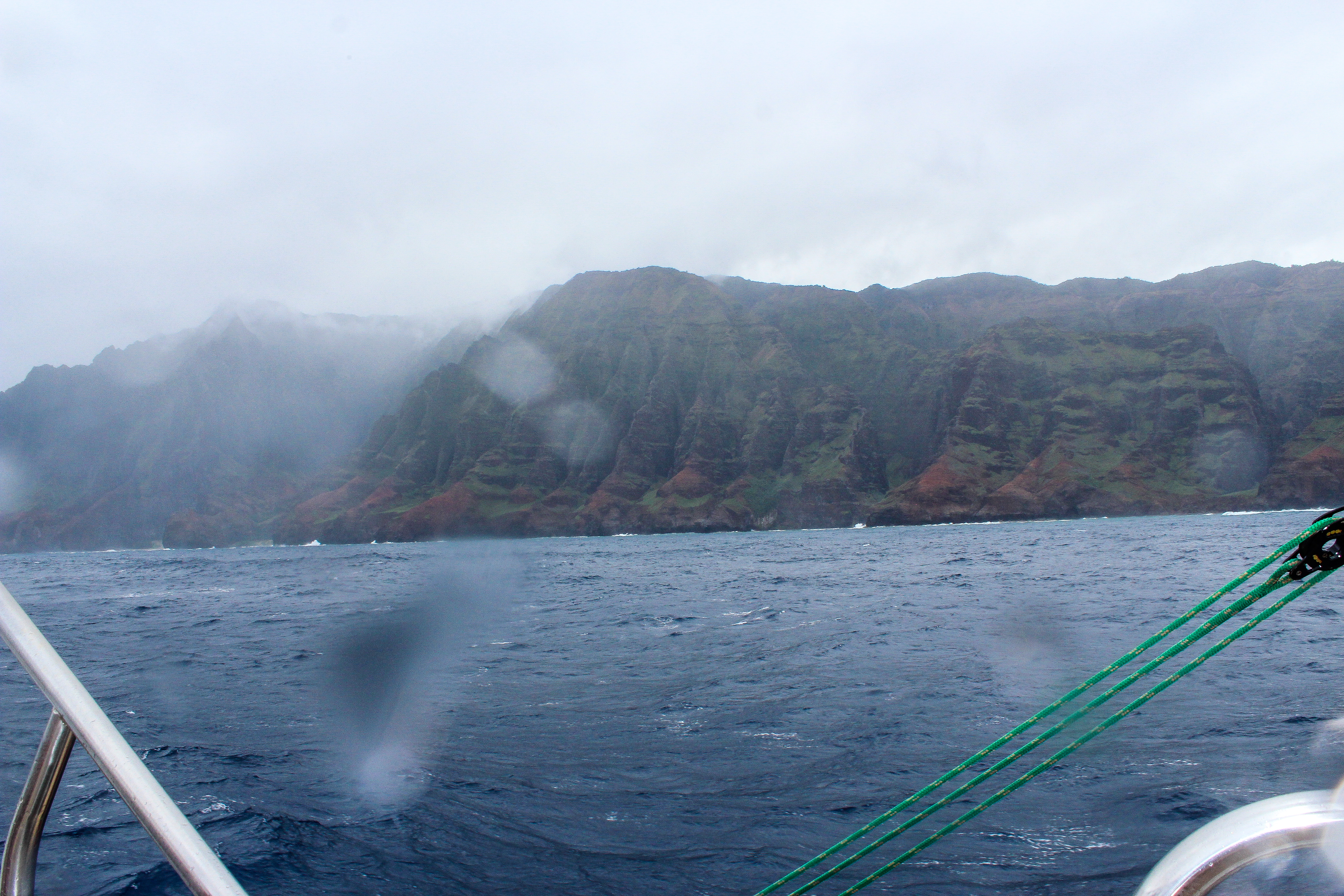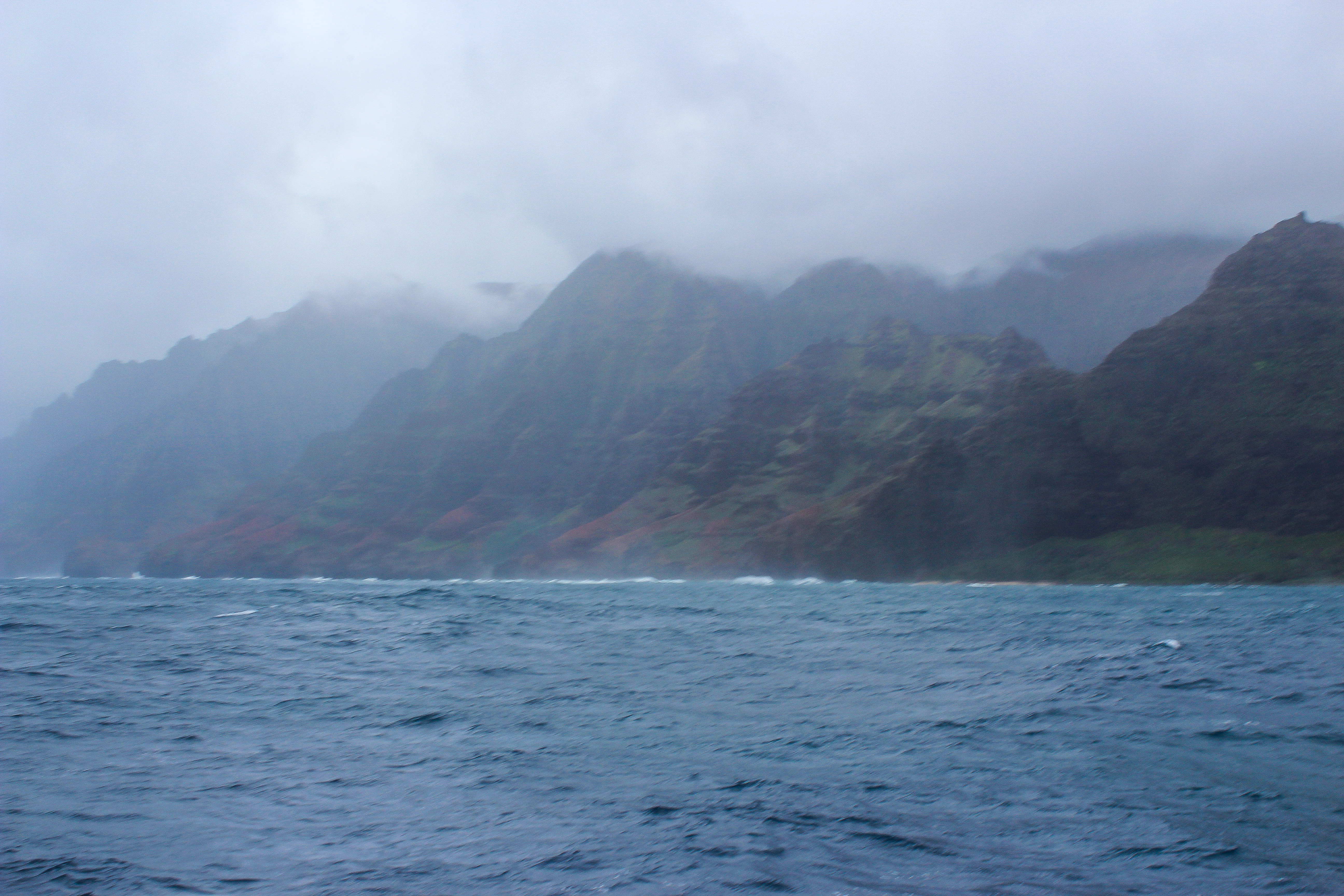 The trip took us around the west coast then back towards the harbor with a stop at a little snorkeling area. I did jump in the water when we stopped to snorkel even though it was cold, because I HAD to (we were in Kaua'i, YOLO!) but I didn't swim far out enough from the boat to go snorkeling because I don't swim very well LOL! They fed us a continental breakfast on the way out and lunch was served after we were done snorkeling. Lunch wasn't anything fancy, just sandwiches and potato salad, but I actually really liked the sandwich spread they hand. They also had alcoholic beverages, but those were only served after you were done snorkeling/swimming.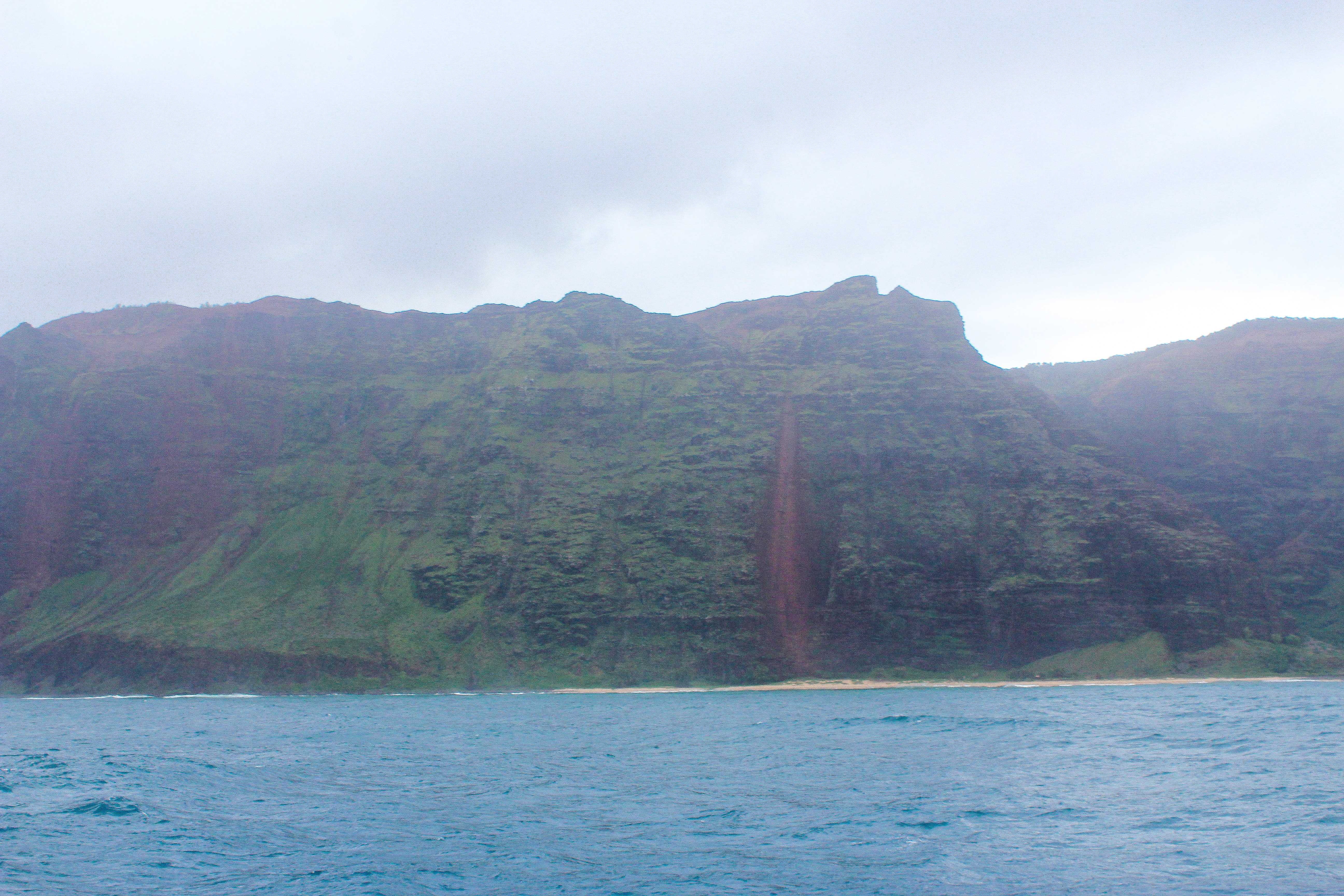 I would recommend bringing sunscreen, a towel, and Dramamine. My Mom and Aunt got sea sick on the boat ride, so if you're prone to that, definitely take some Dramamine or other preventative medicine beforehand. They did take some before, but because of the weather and how choppy the ocean was, it was pretty rough out there. You're not allowed to wear shoes on the boat unless they're boat shoes and if you didn't have boat shoes, you had to leave them at the dock. Don't worry, they'll have a little place for you to put them!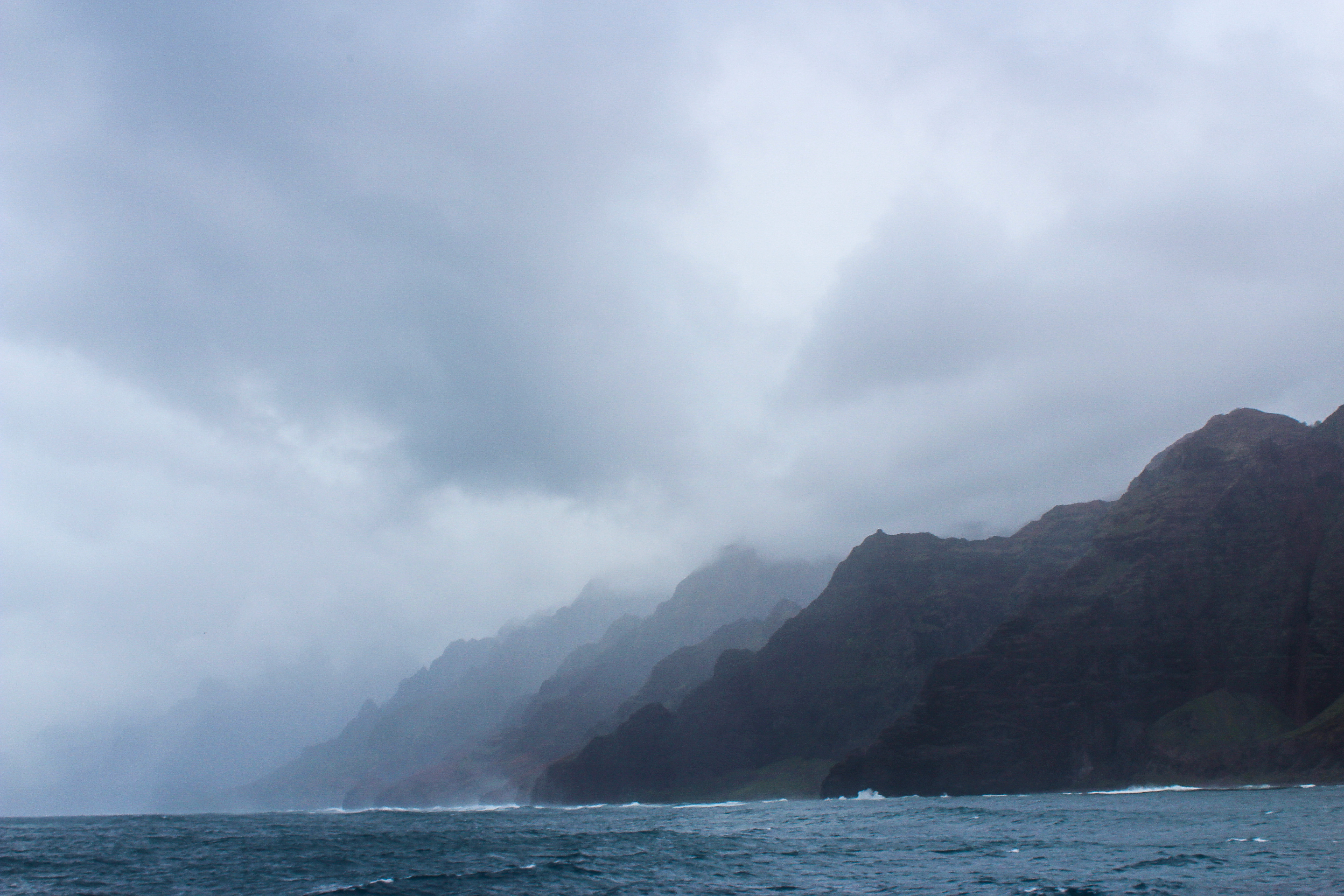 I think one of Blue Dolphin's guarantees is that you'll see dolphins – and we definitely saw some! I didn't get any good pictures of them, but it's always fun to see them out in the wild. (Totally normal for a Hawai'i girl like me.) We saw a couple different pods of bottlenose dolphins (groups of dolphins), but I remember seeing this baby dolphin that was a complete ham! He kept jump out of the water and twirling, it was the cutest thing!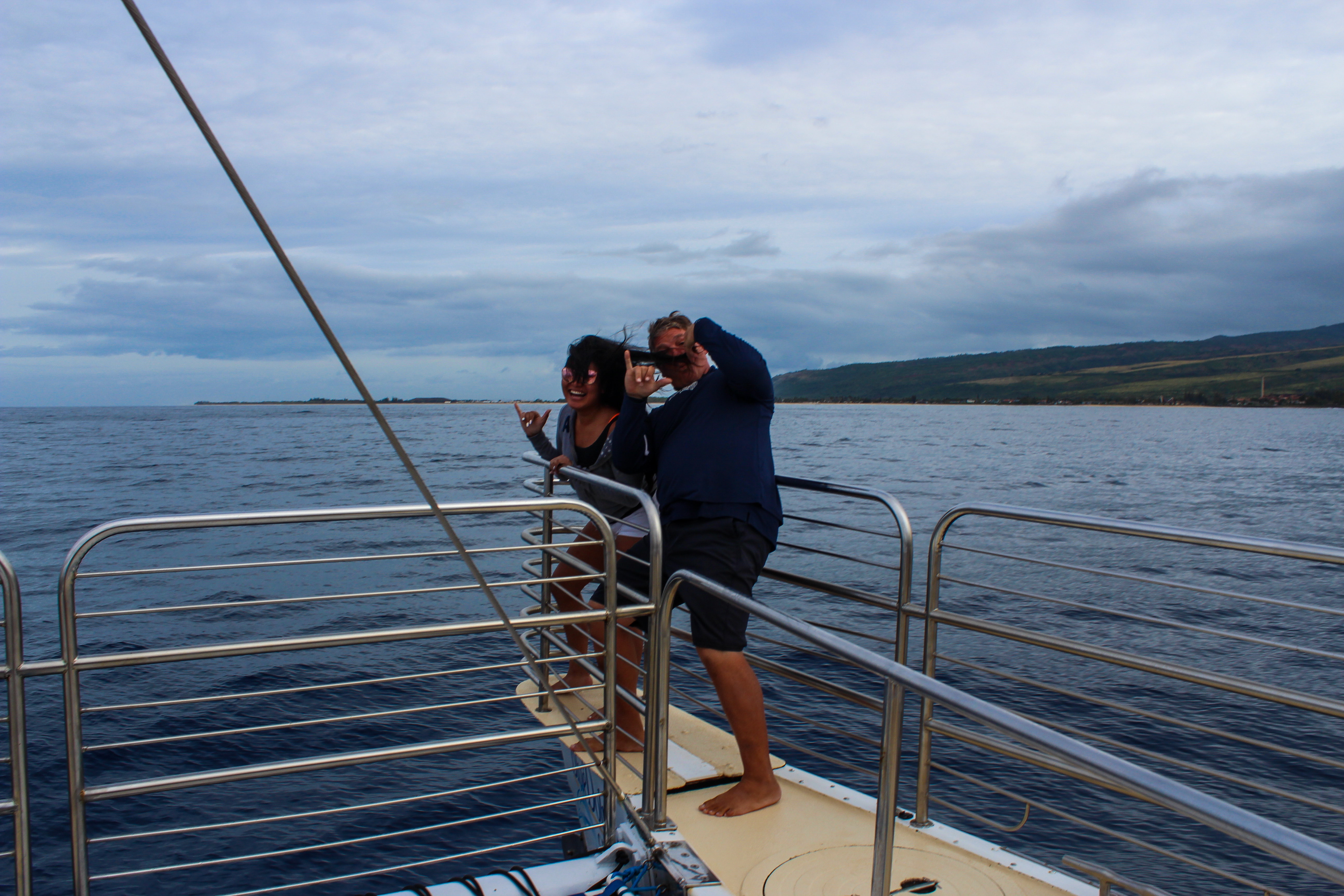 Overall, even though I didn't get the amazing pictures that I wanted, the tour was a great experience and I would definitely recommend Blue Dolphin. The crew was super nice, entertaining, and helpful. When my mom got seasick, the crew members constantly came over to make sure she was okay. They were great hosts, super funny (as you can see from my picture above), and even pretty good photographers. I'll just leave you with some pictures we took on the trip.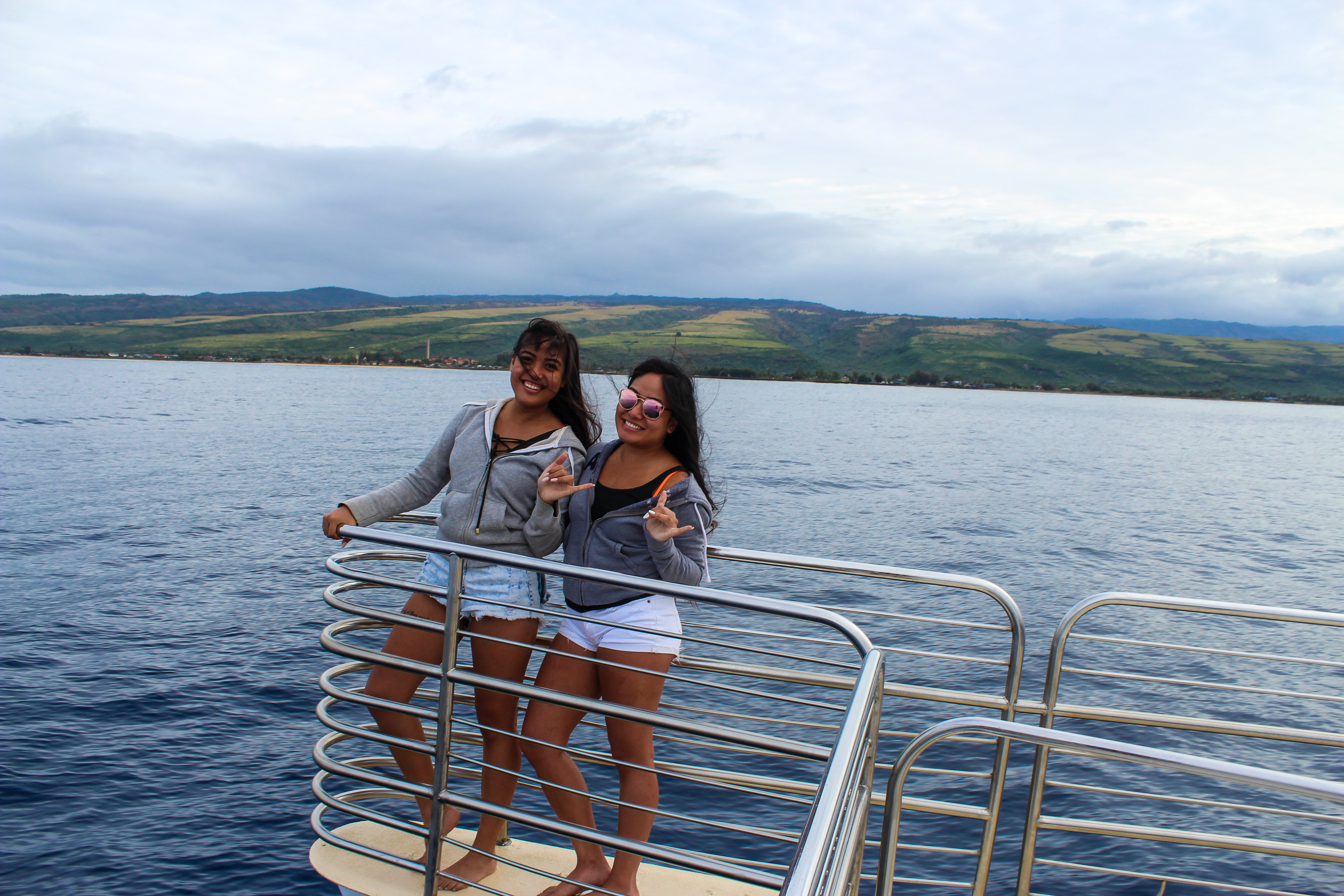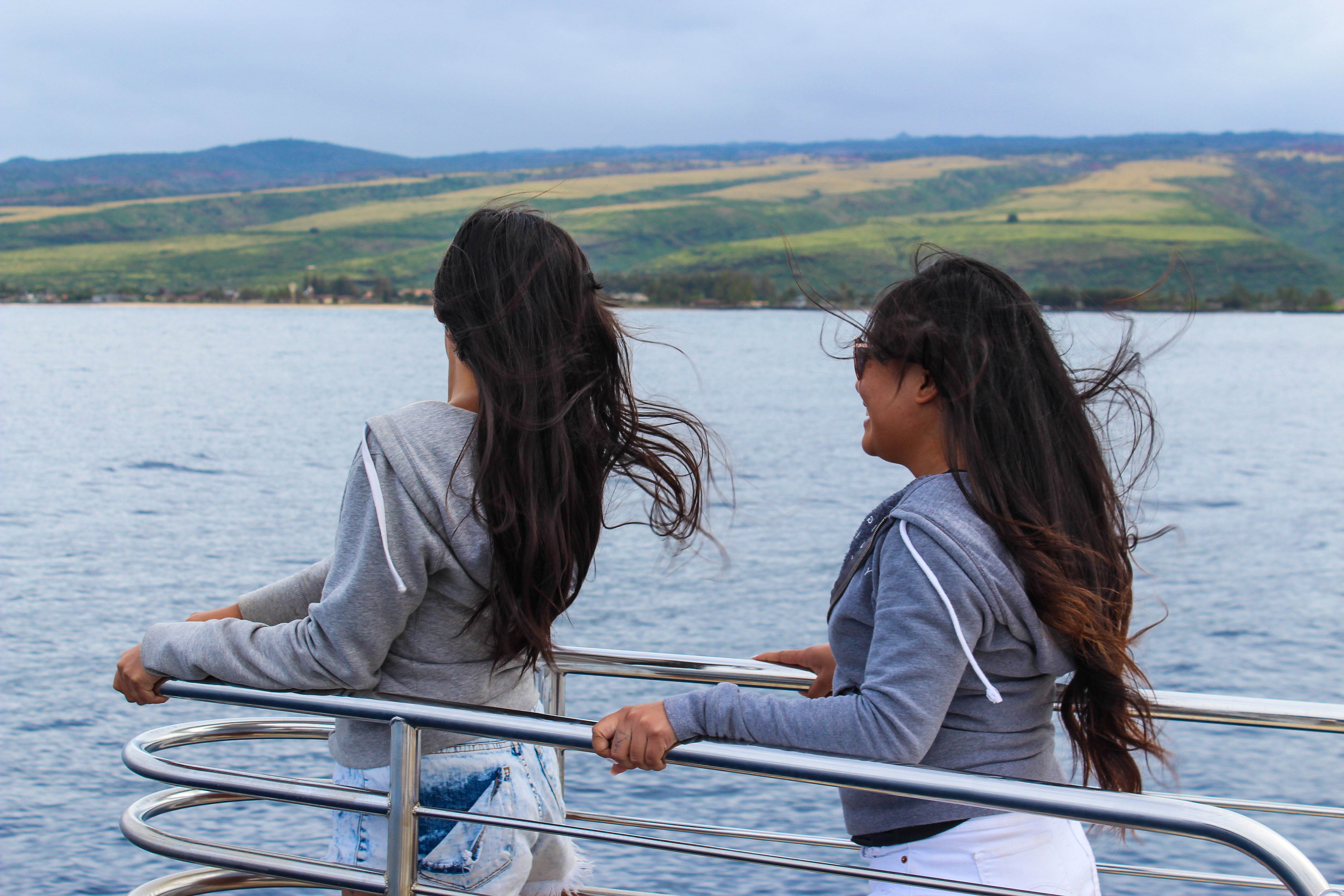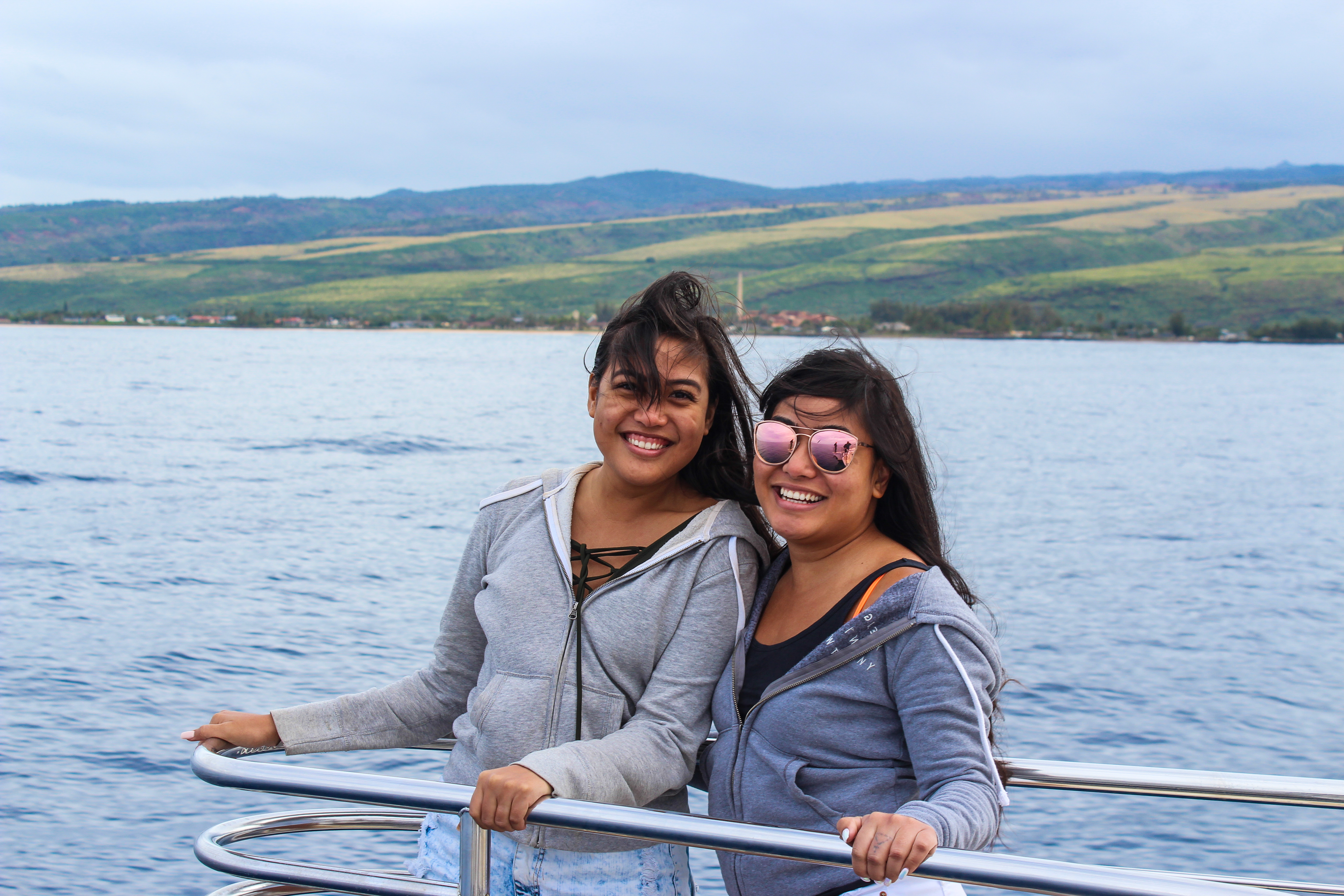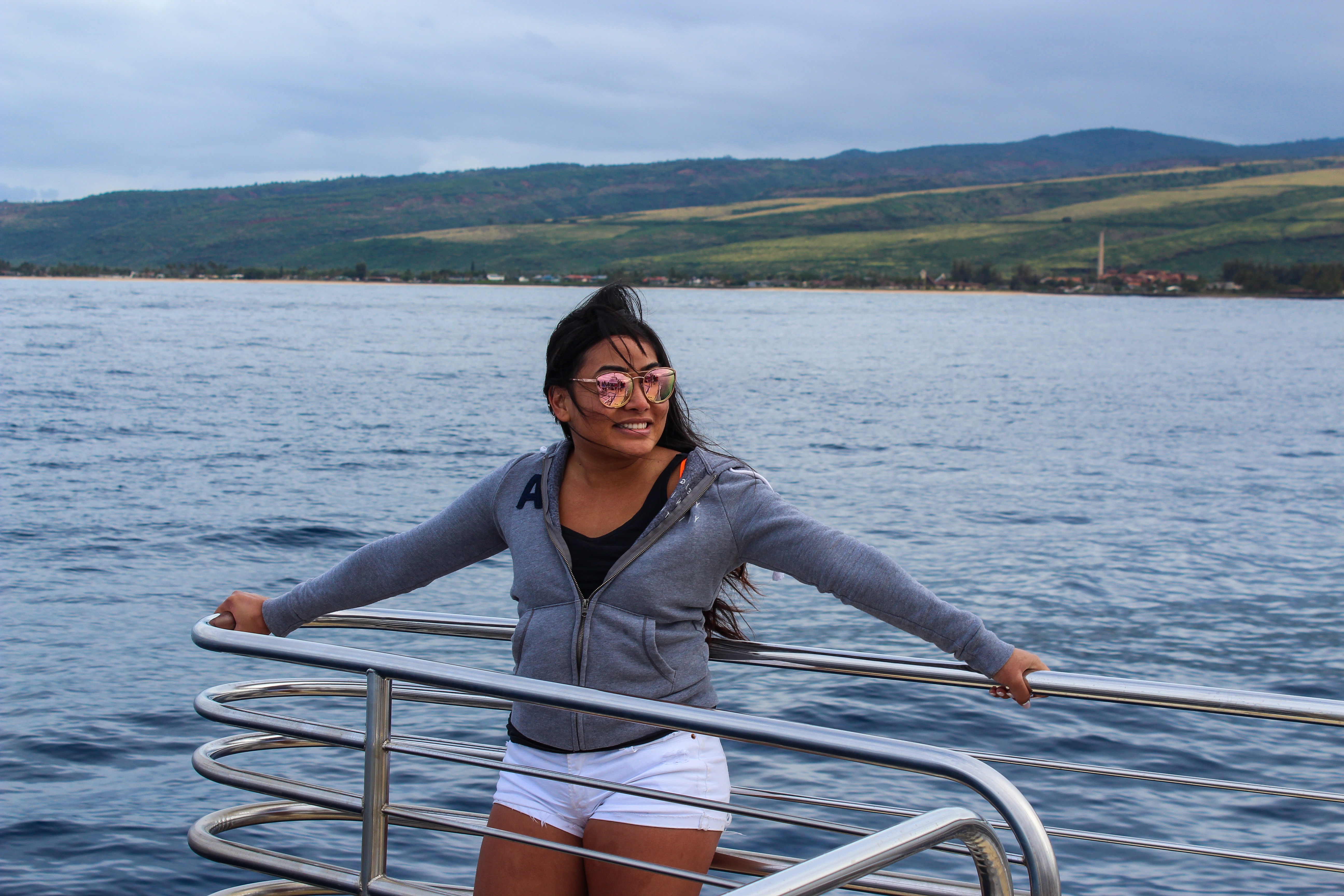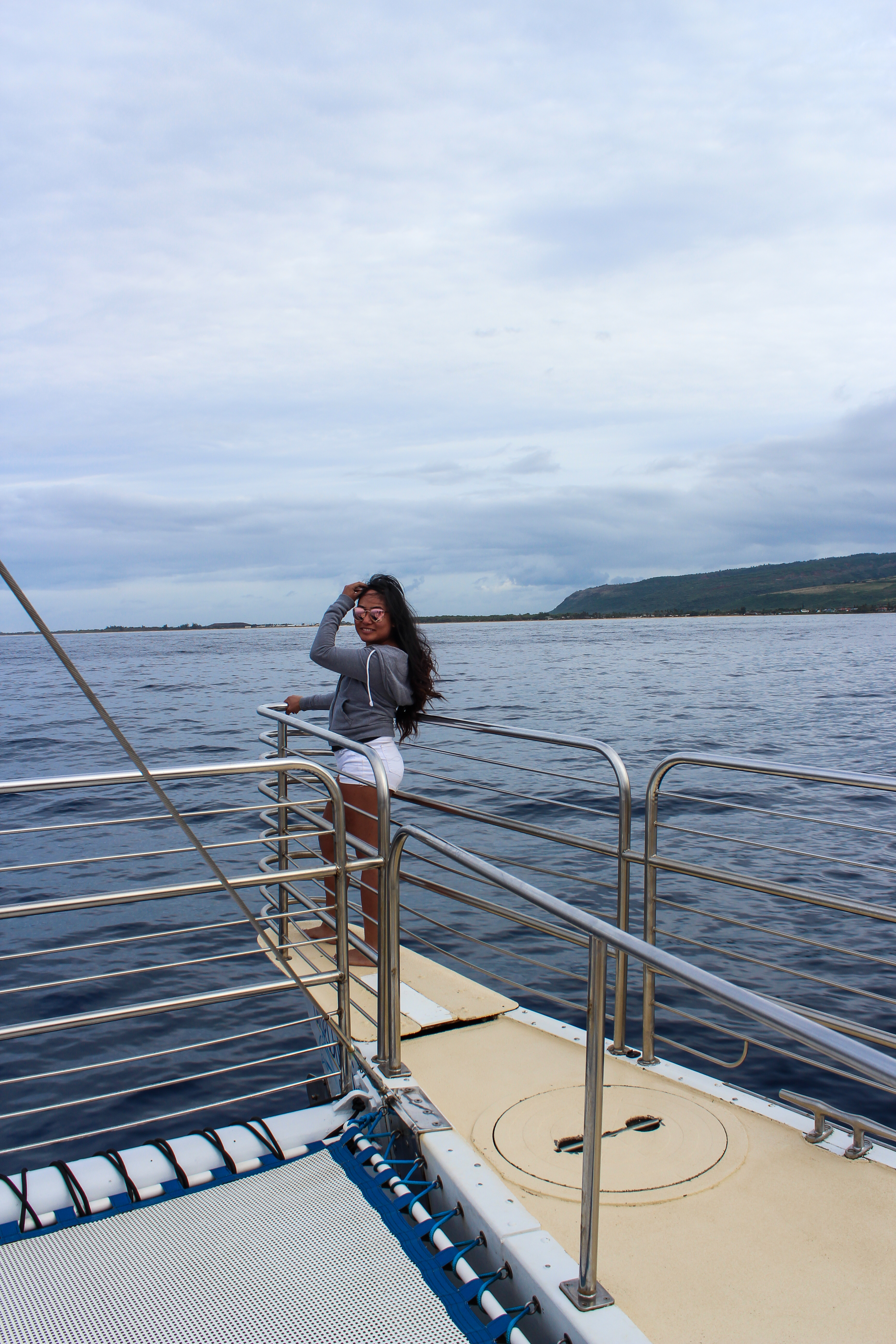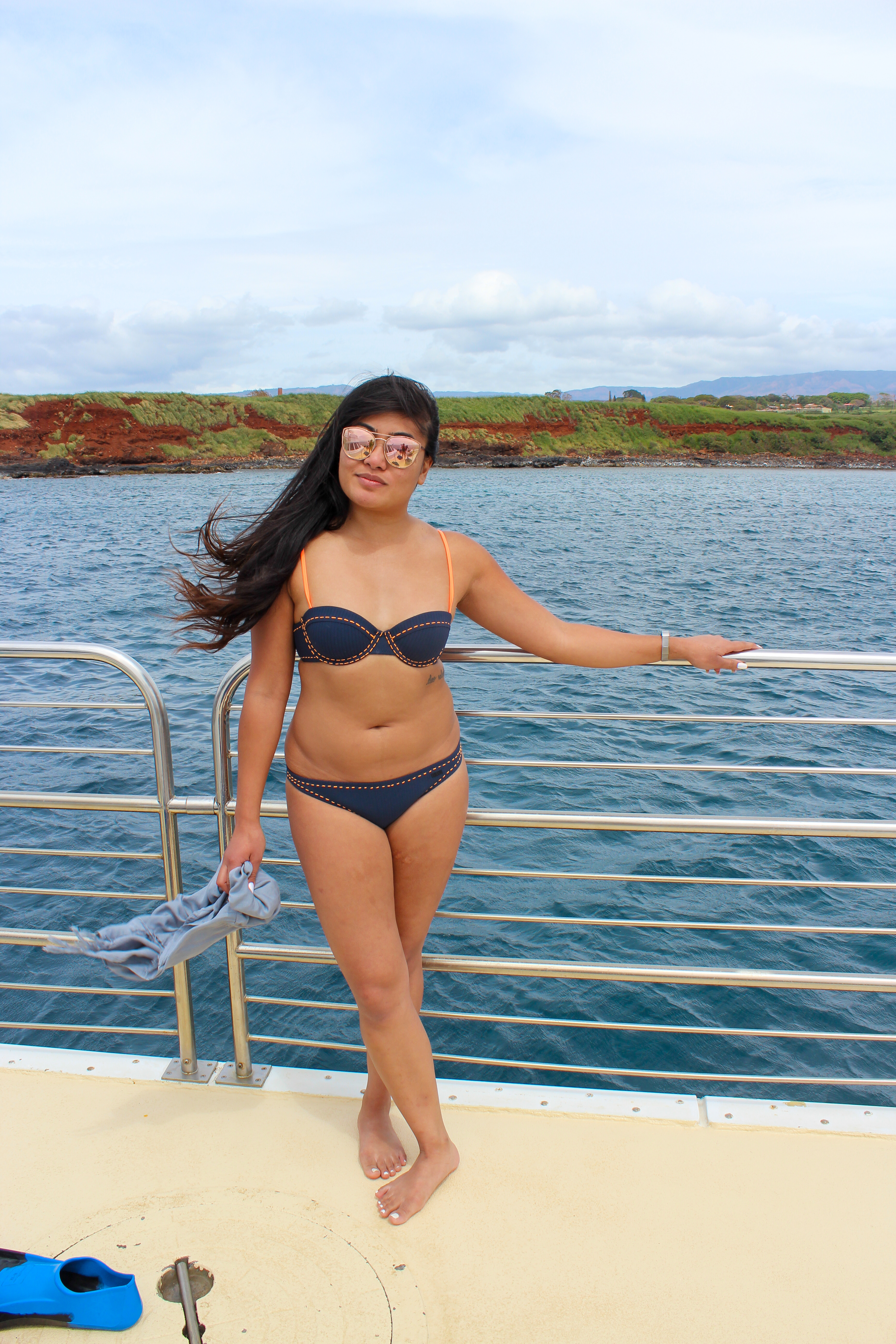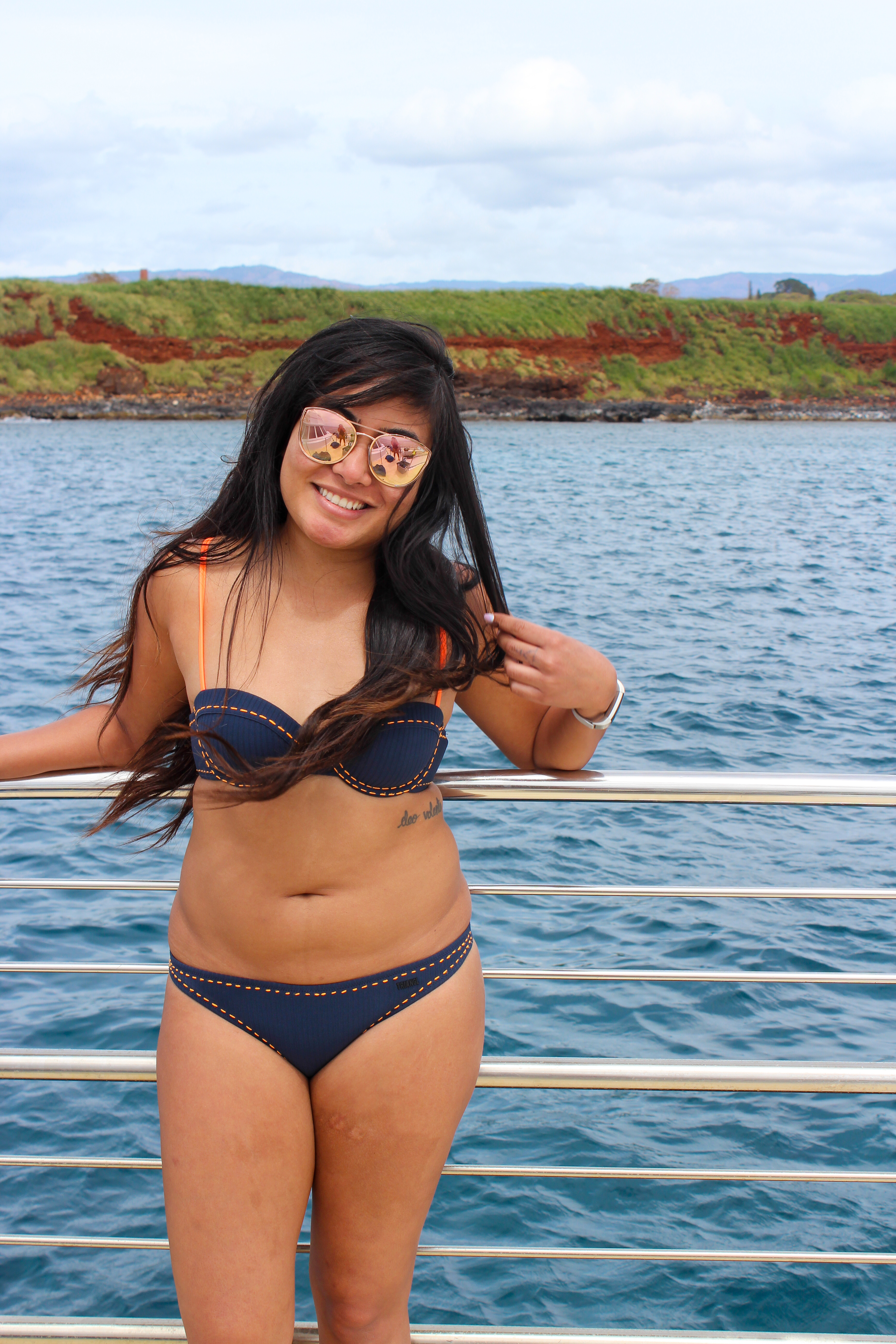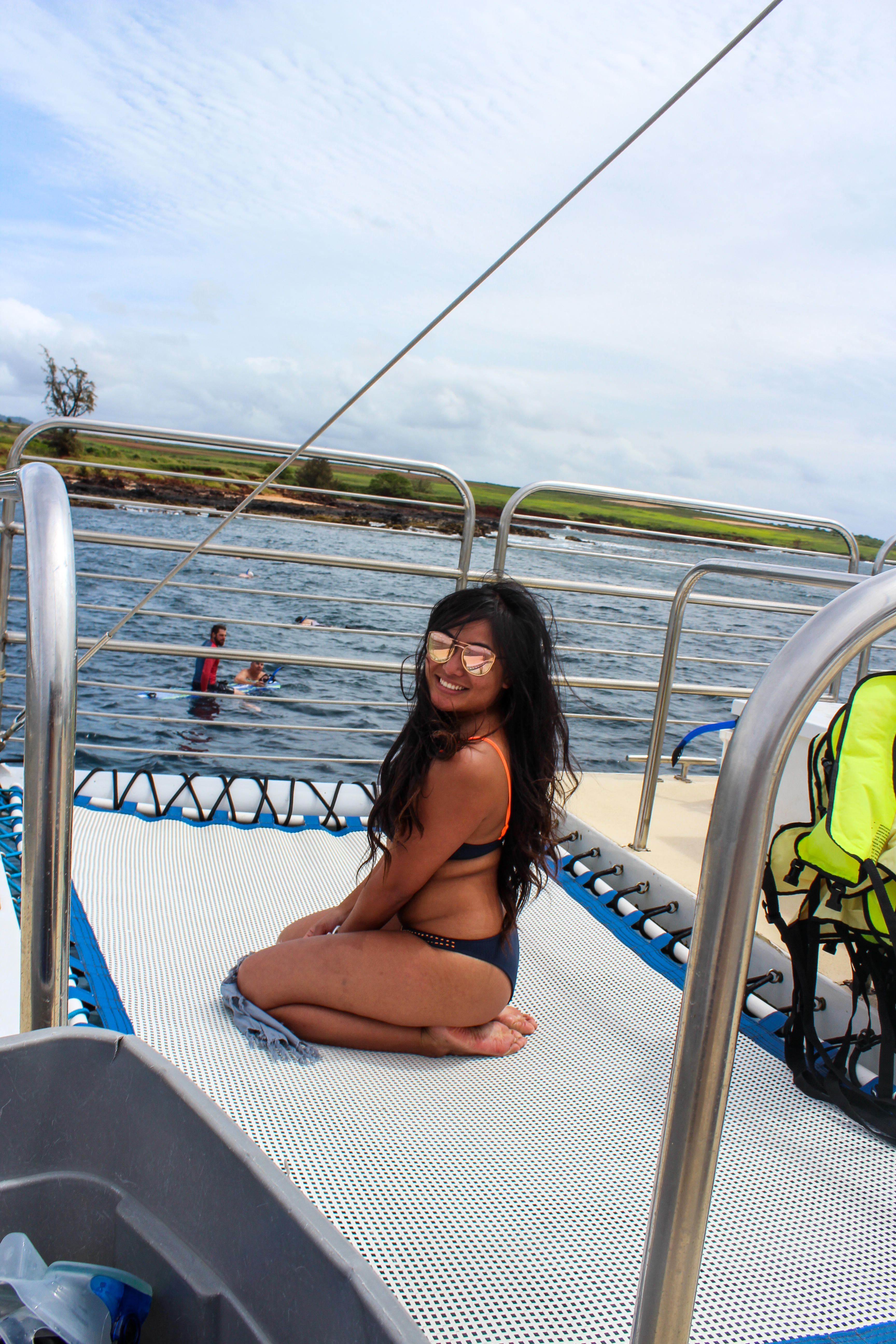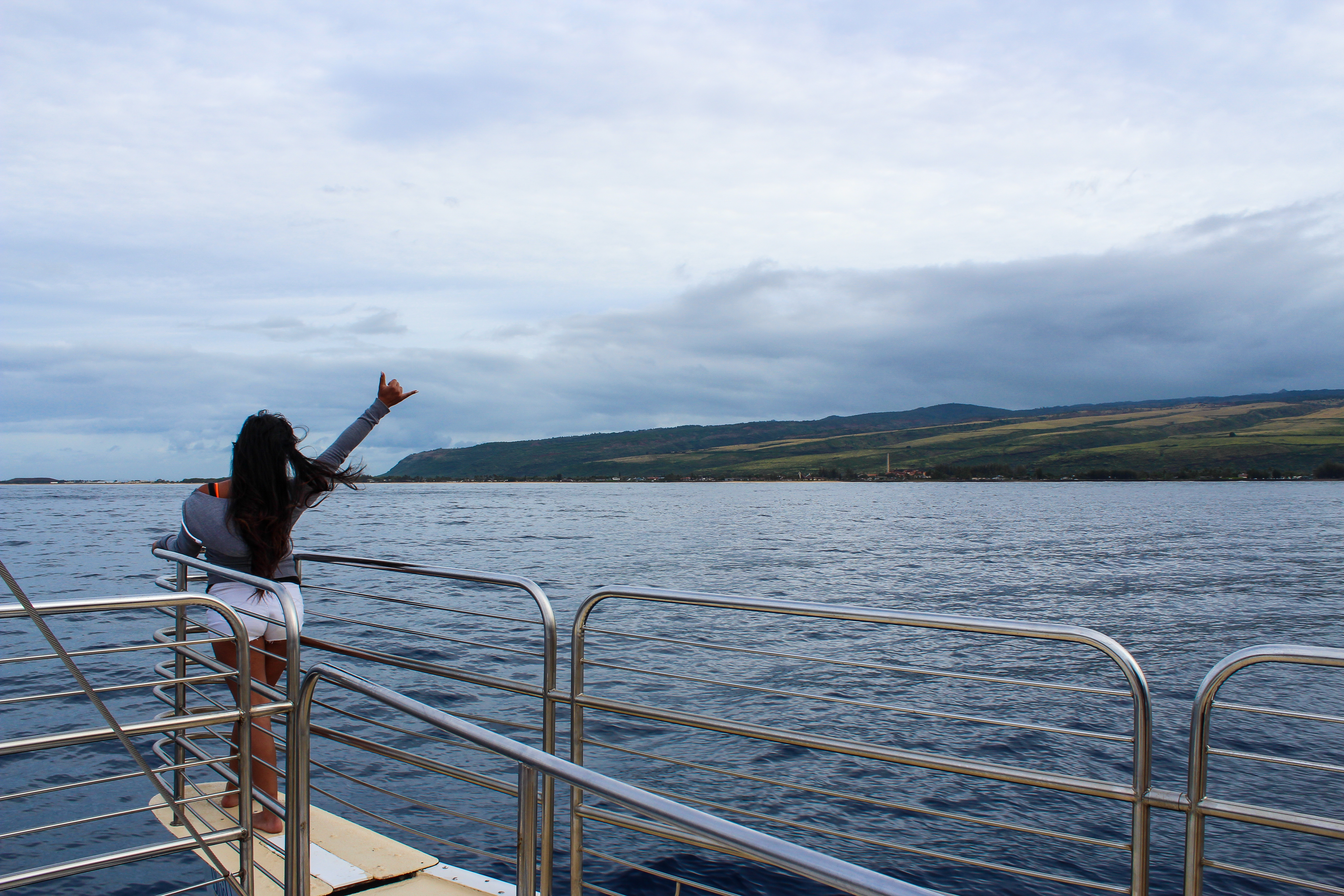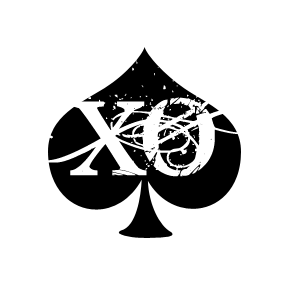 Have you done a boat tour? Where did you go?
Let me know in the comments below!