XO believes women are not better than, but the world is better with women. We believe strong women have a story and we are committed to helping each other write and share those stories by supporting one another, pushing each other to shoot for more, and breaking the molds.
Whether you're a woman in tech, stay at home mom, entrepreneur, blue or white collar worker, or still figuring it out – XO is a community for women (and the men who support those women) who intend to break negative stereotypes.
For every female who has ever felt dismissed because of the way she looks, for every girl who's been told she's too sensitive, for every woman who's heard that she's too much, for the girls who have never felt like they were enough, and for the woman with the dreams so big it scares her – you're amazing, you're beautiful, and you're absolutely worth it.
At XO, let's connect, listen, help, and share with each other because you can never have too much love and positivity.
XO women rise from the ashes, pull no punches, and lift each other up.
Be fierce and stay kind.

Everything happens in its time.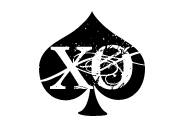 Do you have a story to share?
Know an amazing woman?
Send me an email at roxy@xanolivas.com or leave a comment below!