I went to Denver for the first time last February and had a mini reunion with a couple of my sorority sisters. Some people like traveling to brand new places all by themselves, but I personally love going somewhere a local can show me around or going with someone who's been there before. This time, I got both! Any of my close friends can tell you how much I love coffee, but as much as I'm a self-proclaimed 'Starbucks hoe' – I actually prefer trying local coffee shops.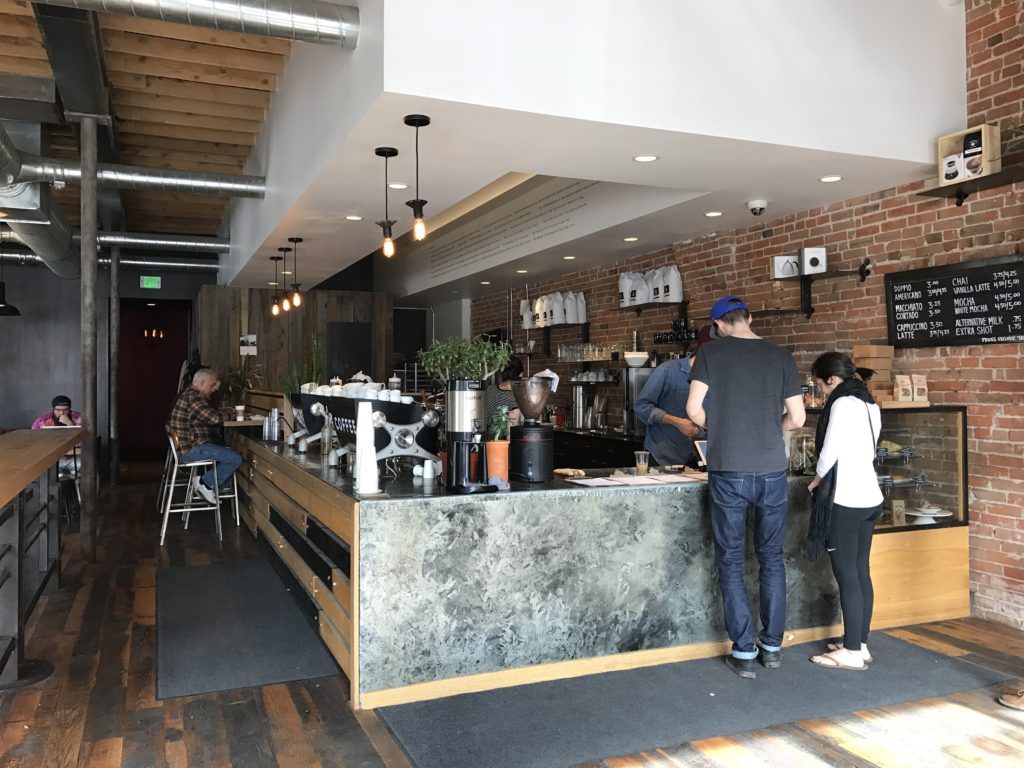 We stayed in the Cap Hill neighborhood of Denver and my friend/sister, Dorothy, kept raving about this coffee shop nearby called Thump Coffee, but we didn't get a chance to make a run over until right before my flight out. Located on the corner of 13th Ave and Downing St, you can't really miss the red brick colored coffee shop.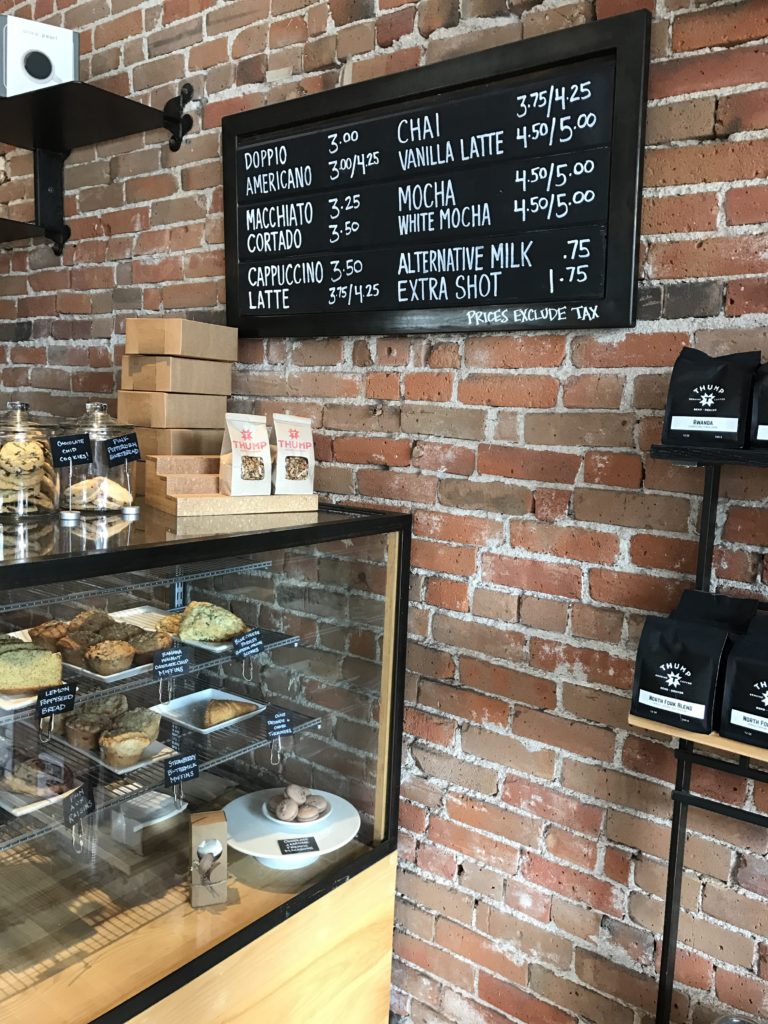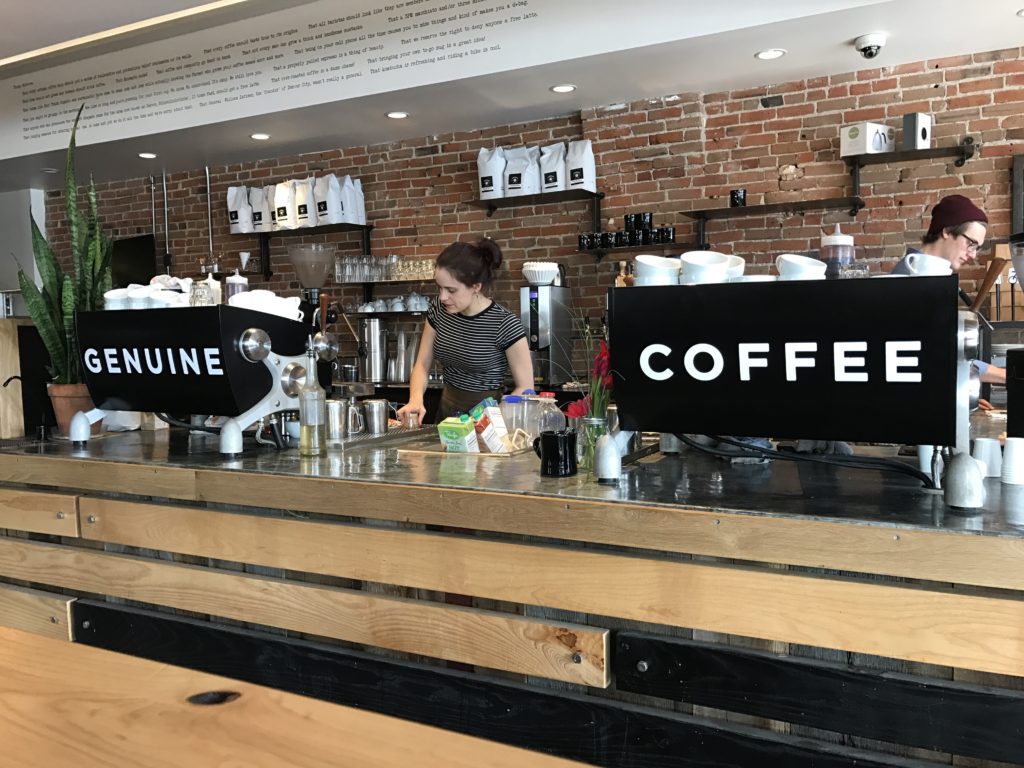 The wall behind the coffee bar is red brick and the seating area is pretty big and roomy with a couple long bars and tables everywhere – there's even a little patio outside. It definitely seems like a cool spot to post up in a corner and work or meet up with a friend for coffee. I ended up ordering a large Vanilla Latte, of course, and I loved it! If my memory serves me right, I'm pretty sure I liked it better than the latte I had at Houndstooth Coffee in Dallas. Also love the quote they have on their website:
Don't just drink coffee; experience it.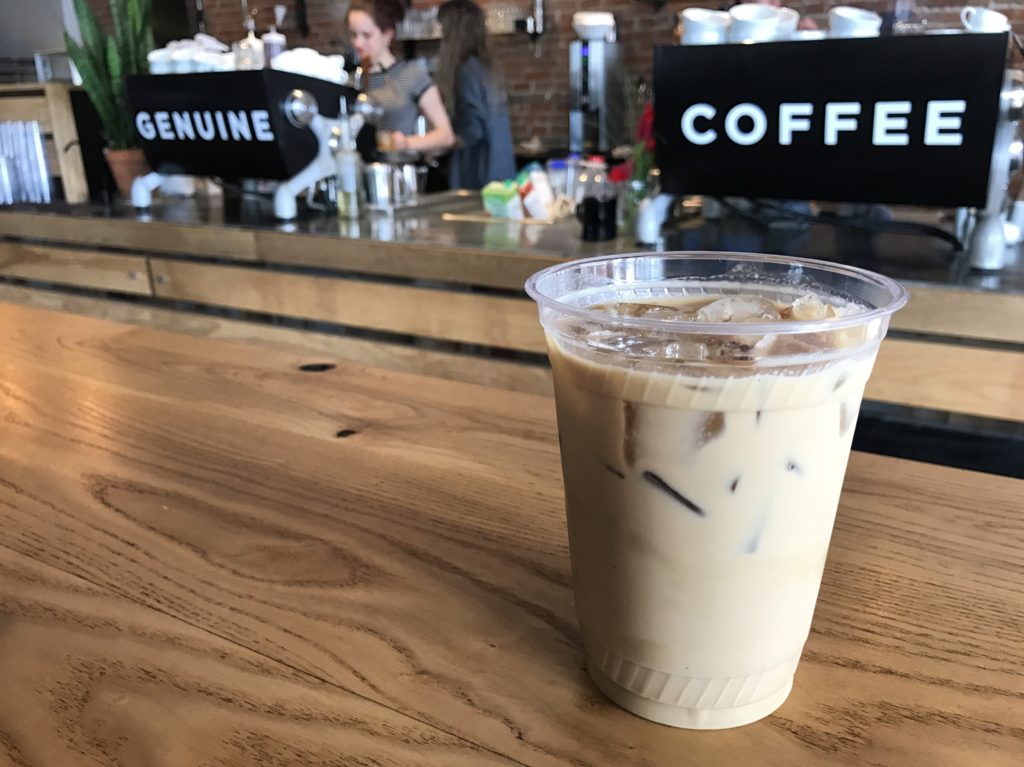 Thump Coffee
1201 E 13th Ave
Denver, CO 80218