I tried my first MM.LaFleur Bento Box 3-4 months ago and I loved the concept of getting quality, fashionable work clothes delivered to me without having to deal with the hassle of going to the mall, browsing racks, trying on clothes, and standing in line. I know, I know, what girl doesn't want to go shopping?! It's funny, cause I used to be a pretty bad shopaholic, but as I've gotten older and progressed in my career, I have less and less patience for shopping. Don't get me wrong, I still get the itch from time to time, but these days I avoid malls like the plague.
So what is MM.LaFleur? The brand was launched in 2013 by Sarah LaFleur, Miyako Nakamura, and Narie Foster. Designed for the professional, working woman in mind, their Bento Box has the same concept as other monthly subscription boxes with the option to purchase all, one, or none of the items in the box. Each box is filled by a stylist with several high quality workwear pieces and an accessory meant to fit your style.
TL;DR
MM.LaFleur has awesome customer service and each piece is really high quality. The killer was the super high price point – the cheapest piece of clothing in my Bento Box was $145; the scarf was $65.
PROS
High quality items
Awesome customer service
Most items fit great
Fast shipping
Convenience
Decent size range (0 – 22W)
Only receive boxes when requested
CONS
High price point ($110 – $325 for clothing items)
Charge for Bento Box even if you don't buy an item
HOW IT WORKS
After signing up for an account on MM.LaFleur, you fill out a survey on your fashion preferences, choose the day you'd like to receive your items, and enter your payment information. A stylist will pick out items for your Bento Box and the box gets shipped to you. You have 4 days to try everything on, keep whatever you want, and send the rest back. Shipping is free both ways and you're only charged for the items you keep. Your first box is free, but subsequent boxes are $25 regardless of whether you purchase or not. You only receive Bento Boxes when requested, unlike other subscription services which send you a box and charge you monthly.
IN MY BENTO BOX
These were the items in my first box: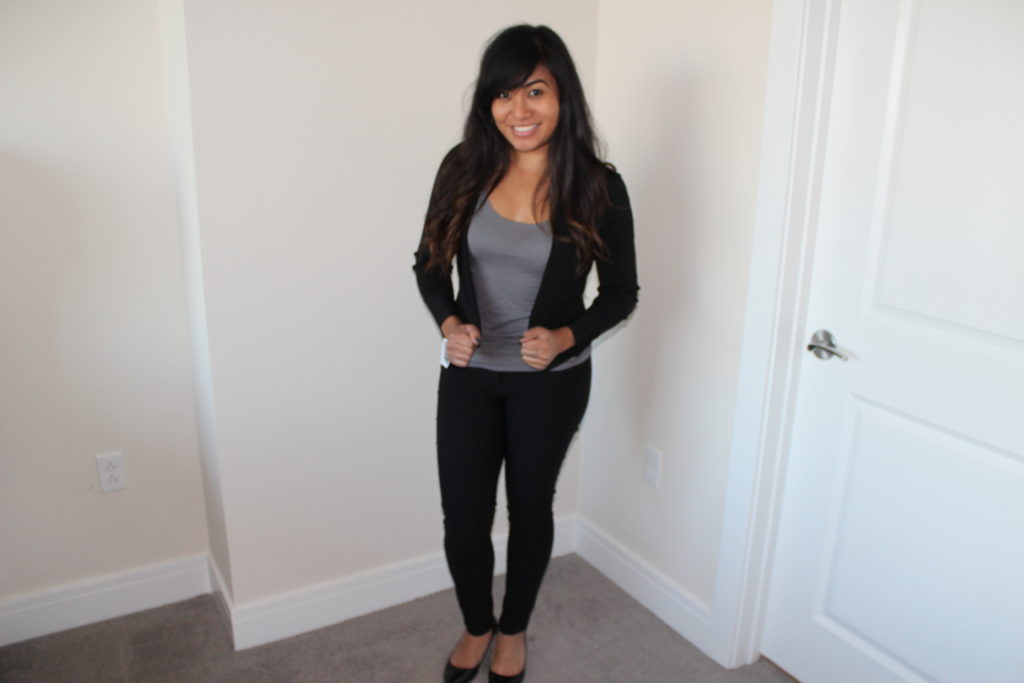 Sant Ambroeus Jardigan
I wear cardigans all the time at work, so I actually really loved this cardigan. It fit well, was super comfortable, and I loved that it didn't have buttons. I couldn't justify the $195 pricetag, though.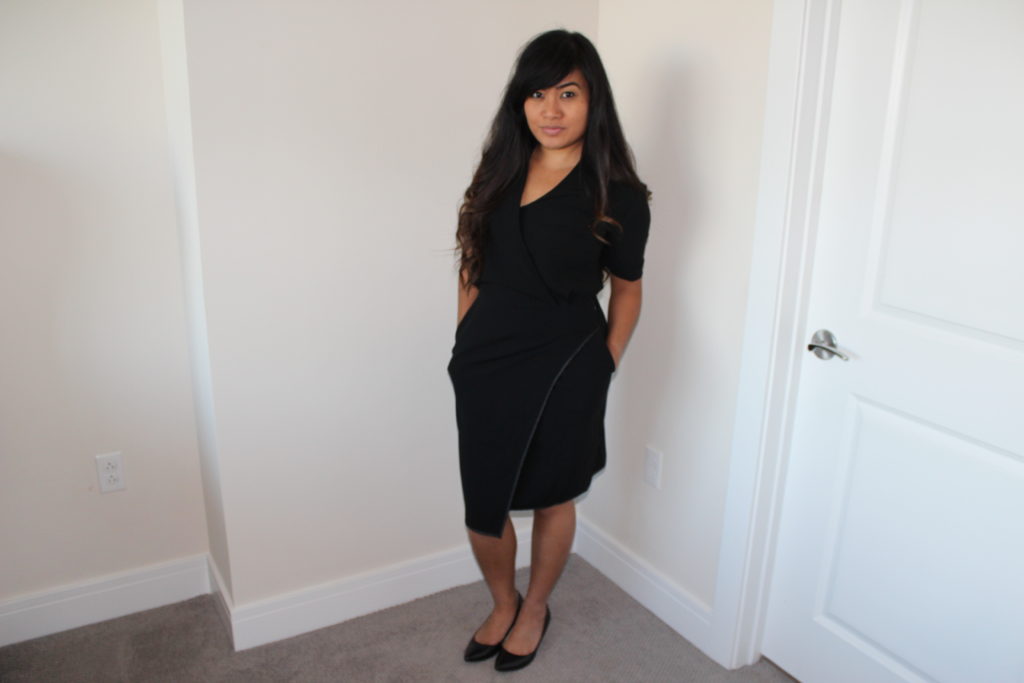 The Tory 2.0 Dress
I didn't care too much for this dress. It was comfortable and the pockets are super cute, but it just wasn't very flattering on. It kind of made me feel like I was dressing like my mom's friend.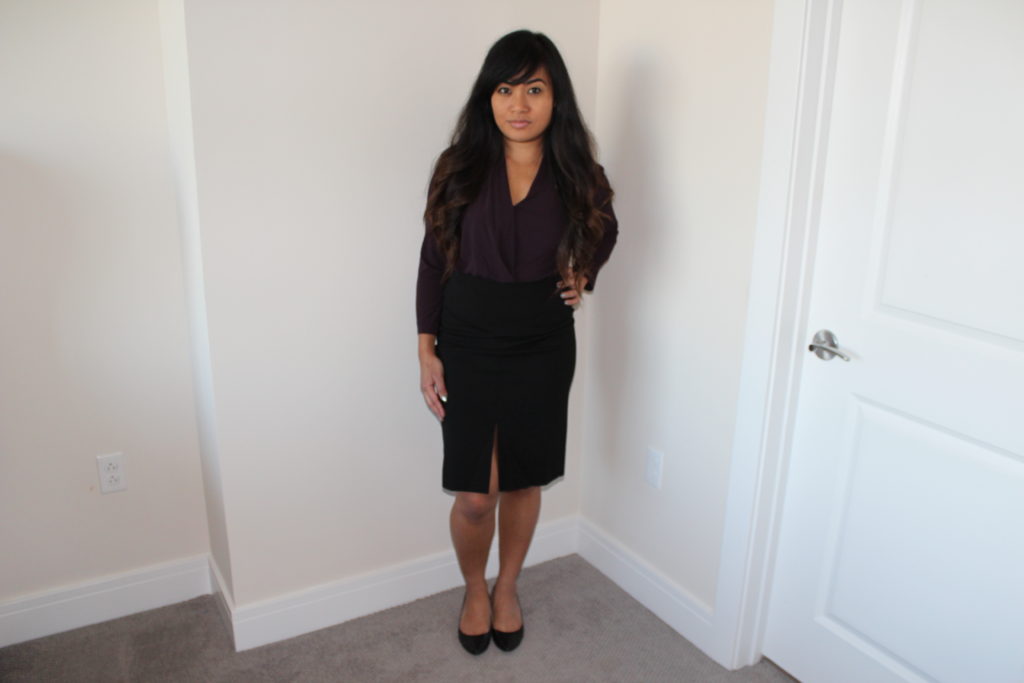 Greenpoint Skirt
Deneuve 3.0 Top
I didn't care too much for either of these pieces. I'm really short (5'2″), have wide hips and no boobs so things have to fit right to look good on me. The skirt overall fit okay, but the slit in the front didn't work for me. The top was comfortable, but just not my style.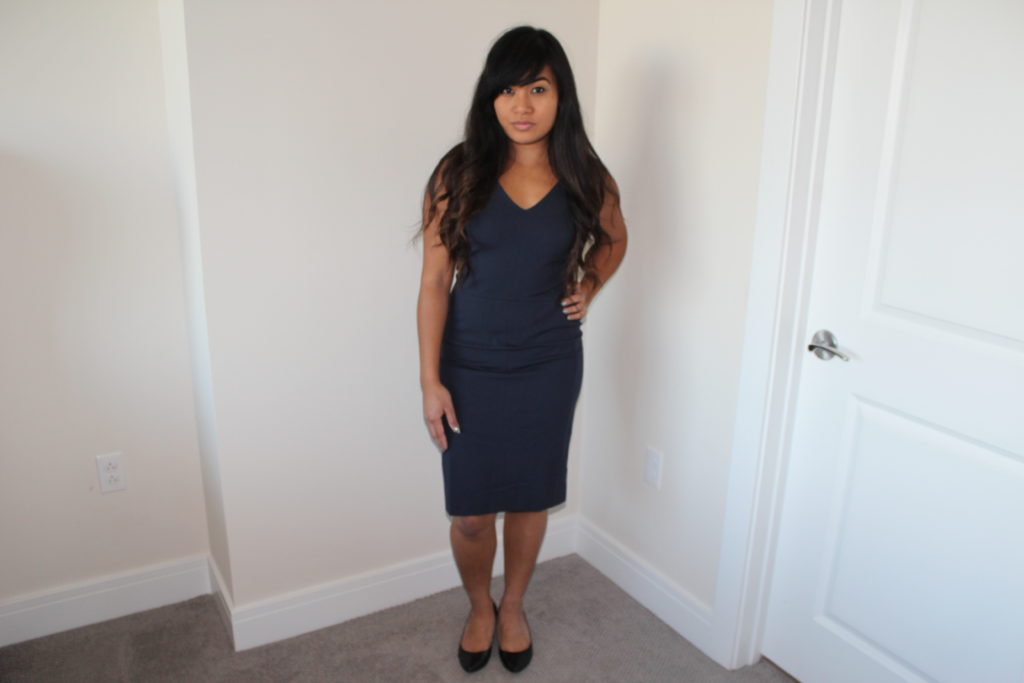 Rachel Dress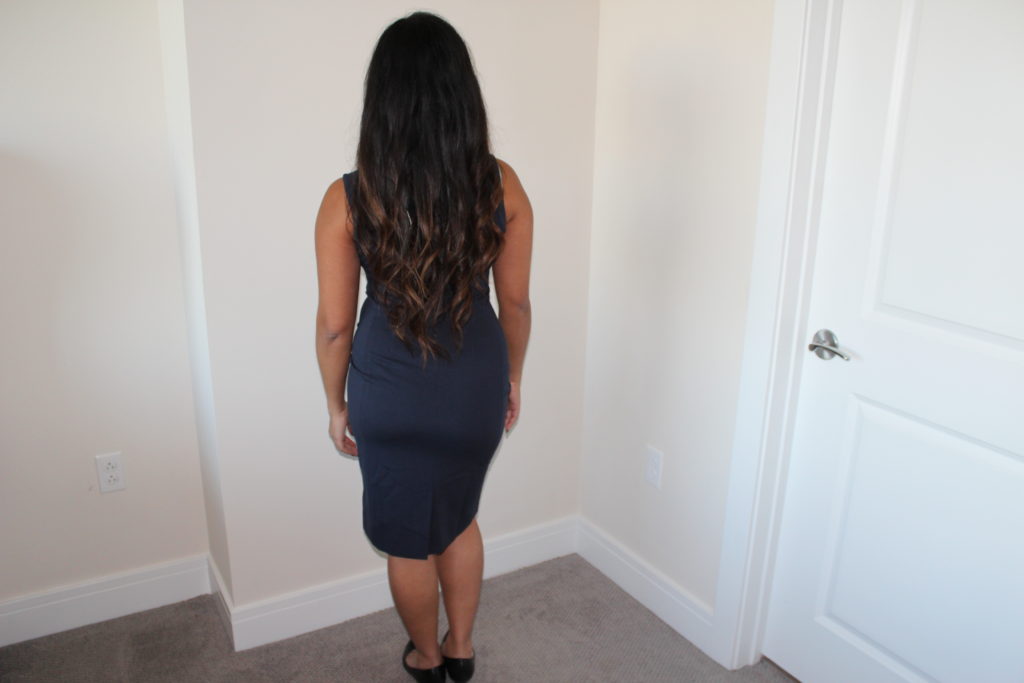 I LOVED this dress. This was my favorite item in the box – it fit amazing (Look at the back!), the color was pretty, it wasn't super tight, and the material was really nice. If I was going to keep anything, it would've been this dress, but again – it was so expensive. I just can't justify $240 for a dress.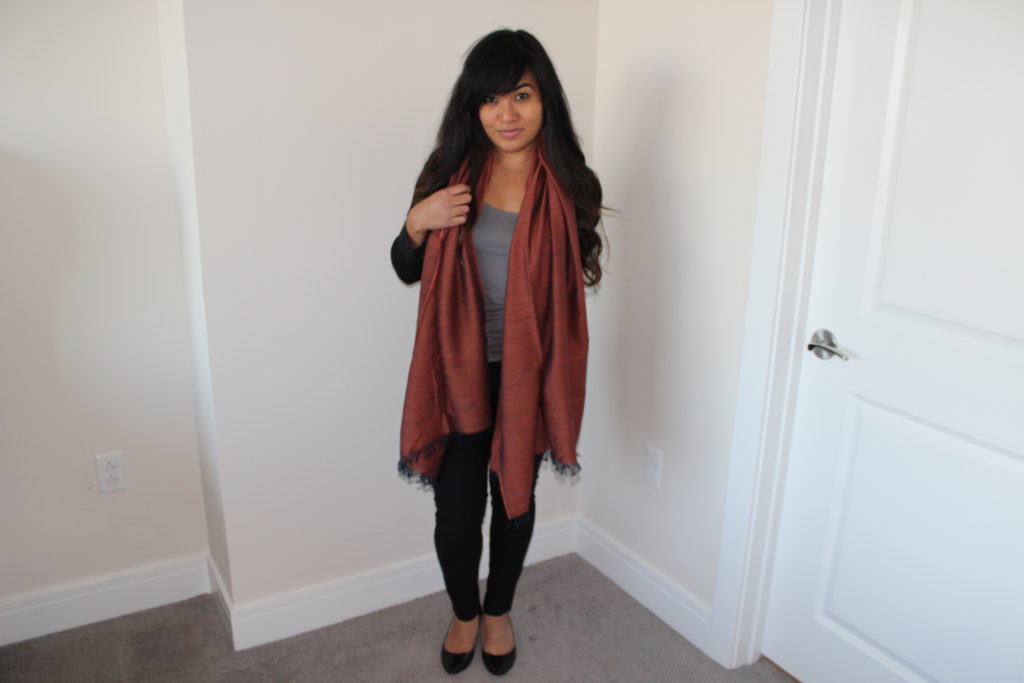 Herringbone Scarf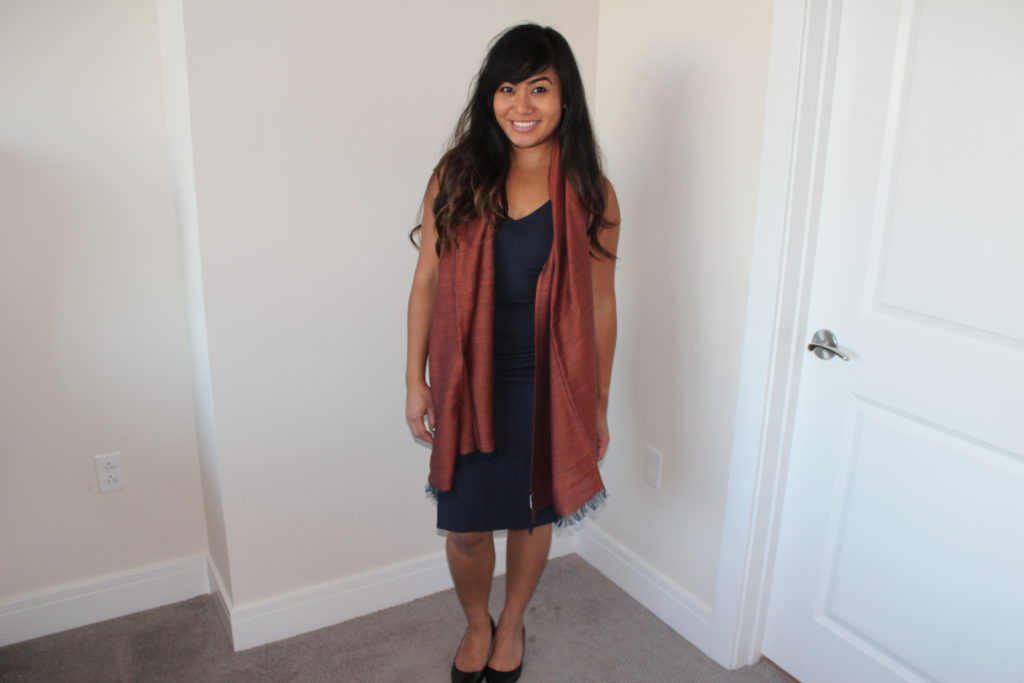 Herringbone Scarf over the Rachel Dress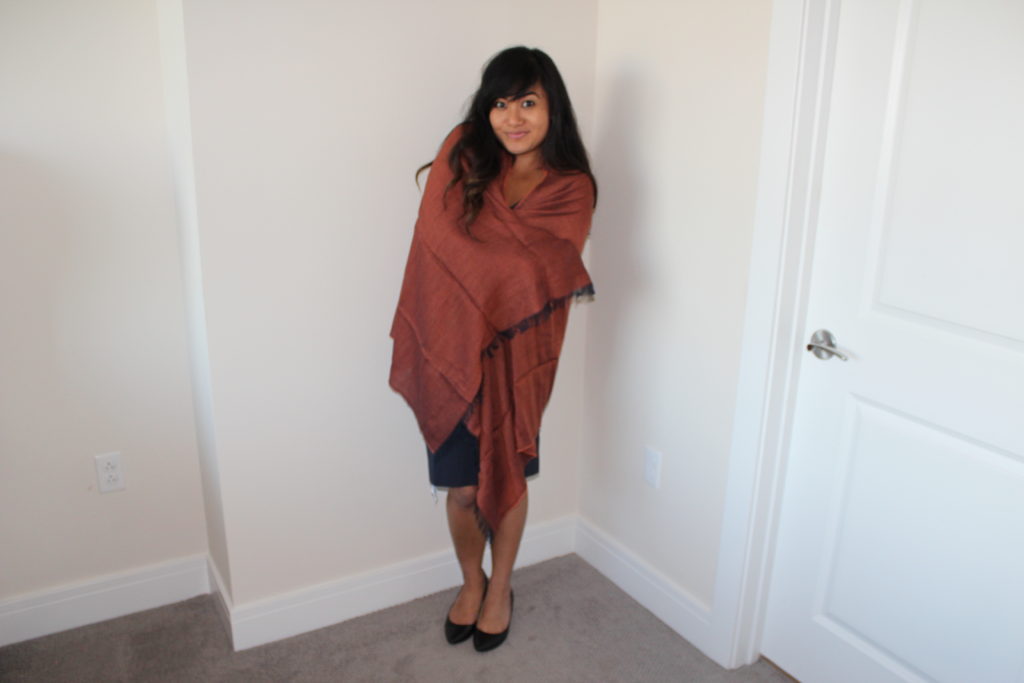 Awkward turtle face
I'm not much of a scarf person, mostly because I don't know how to wear them and also because in Dallas the weather is bipolar and mostly warm so there isn't that much of a need for them. The Herringbone Scarf is a wool-cotton blend and it was huge! (See it wrapped around me as a blanket in the 'awkward turtle face.') This actually might be good for someone who gets cold in the office. I loved the color and feel of it, but like all the other items, $65 was a deal breaker.
As much as I loved that Rachel dress, I ended up sending back all the items. I love nice things and I'm all for investing in classic pieces I'll wear all the time, but I just couldn't justify spending $150+ for one item. For reference, I'm definitely an Express / J. Crew / Banana Republic type of girl but I could get 2-3 items on sale for the price of one MM.LaFleur item.
Overall, MM.LaFleur delivers on high quality items and great customer service. It's definitely catered to the professional, working woman and if I had the budget, I wouldn't think twice, but deep down I still have my cheap Asian tendencies and had to pass. As you can see from my pros and cons list, I didn't find anything bad about it, but costs trumps everything for me. If they lowered their price point more, I would probably try it again, but otherwise I'll stick to my twice a year stops to the mall on sale weekends.