One of the things I love about Dallas is all the different restaurants. There's a ton of great old restaurants and always a bunch of new restaurants popping up, it can be hard to pick a place!
Iron Cactus in Downtown Dallas was nice enough to host a dinner for two and I definitely left full and satisfied. I used to work in Downtown Dallas so I was surprised I had never seen or heard of it before! If you're familiar with the DTD area, it's located next to The Joule across the street from the big eyeball. But, enough with the words, all we foodies care about is the food!
We got a preset 3 course menu that we could choose from that featured their new appetizers, the Lobster Tacos and Ahi Tuna Ceviche. We even got a drink to go with dinner.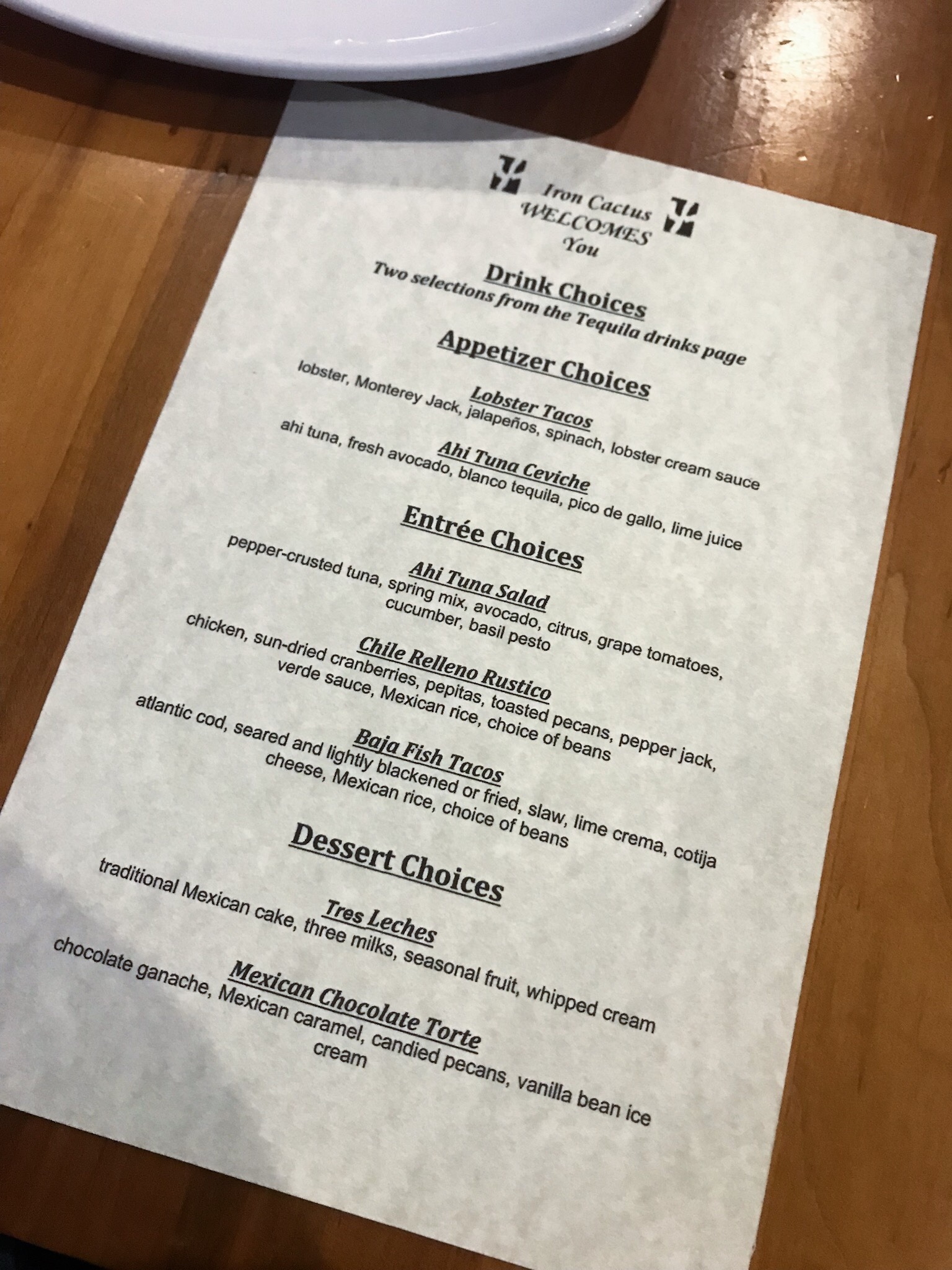 Chips and Salsa to start off. One salsa was warm and the other was cold. I think i liked the warm salsa better.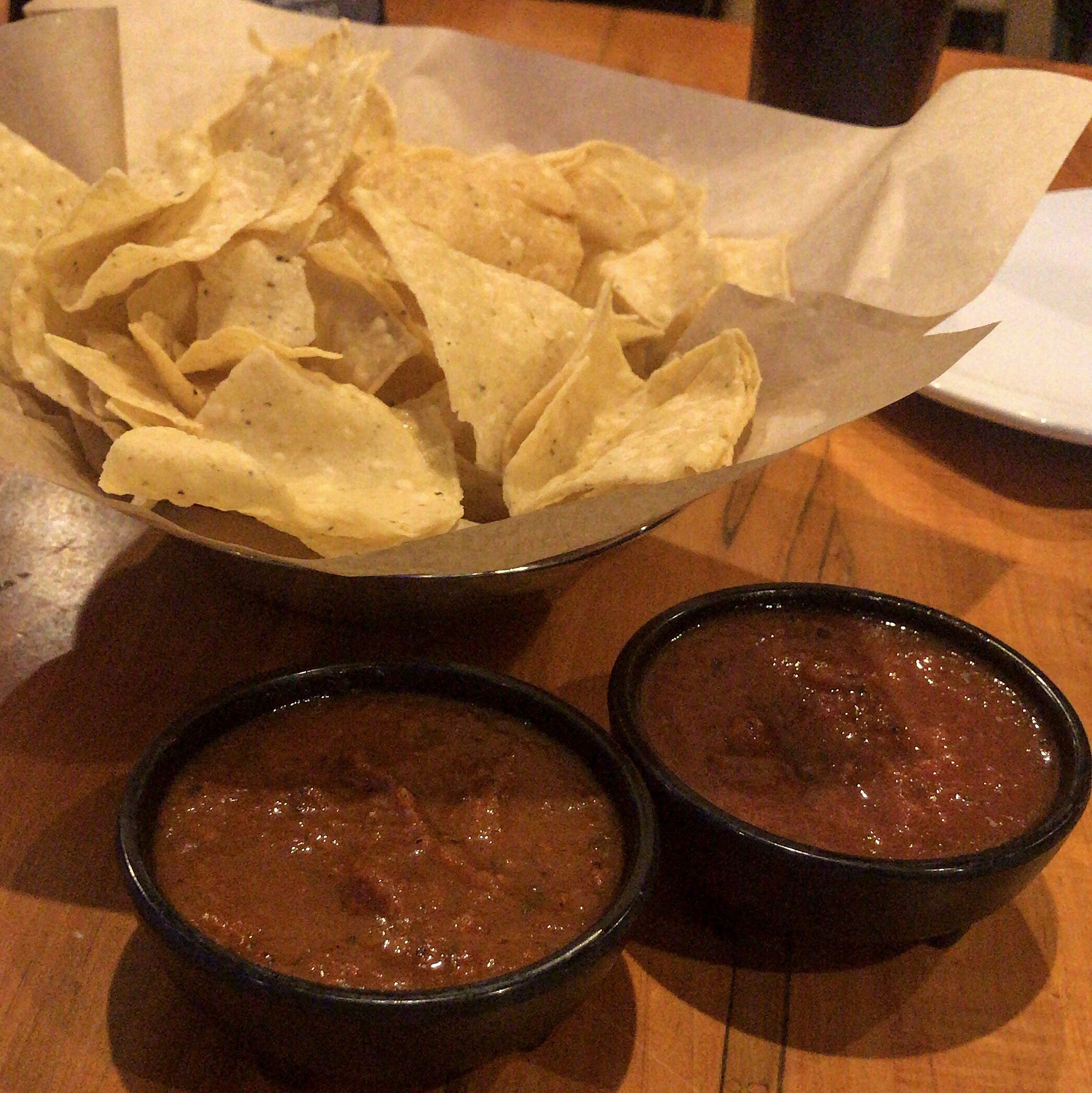 The manager came out and brought us a complimentary sample of another appetizer, the Picadillo Purses. This was amazing and probably my favorite thing from the night even though they were mini sizes. I'd honestly come back just for this.
Of the two appetizers we got to try, the Lobster Tacos were my favorite. Ceviche was okay, but I tend to be a snob about any raw fish dish since I'm from Hawai'i.
The Lobster Tacos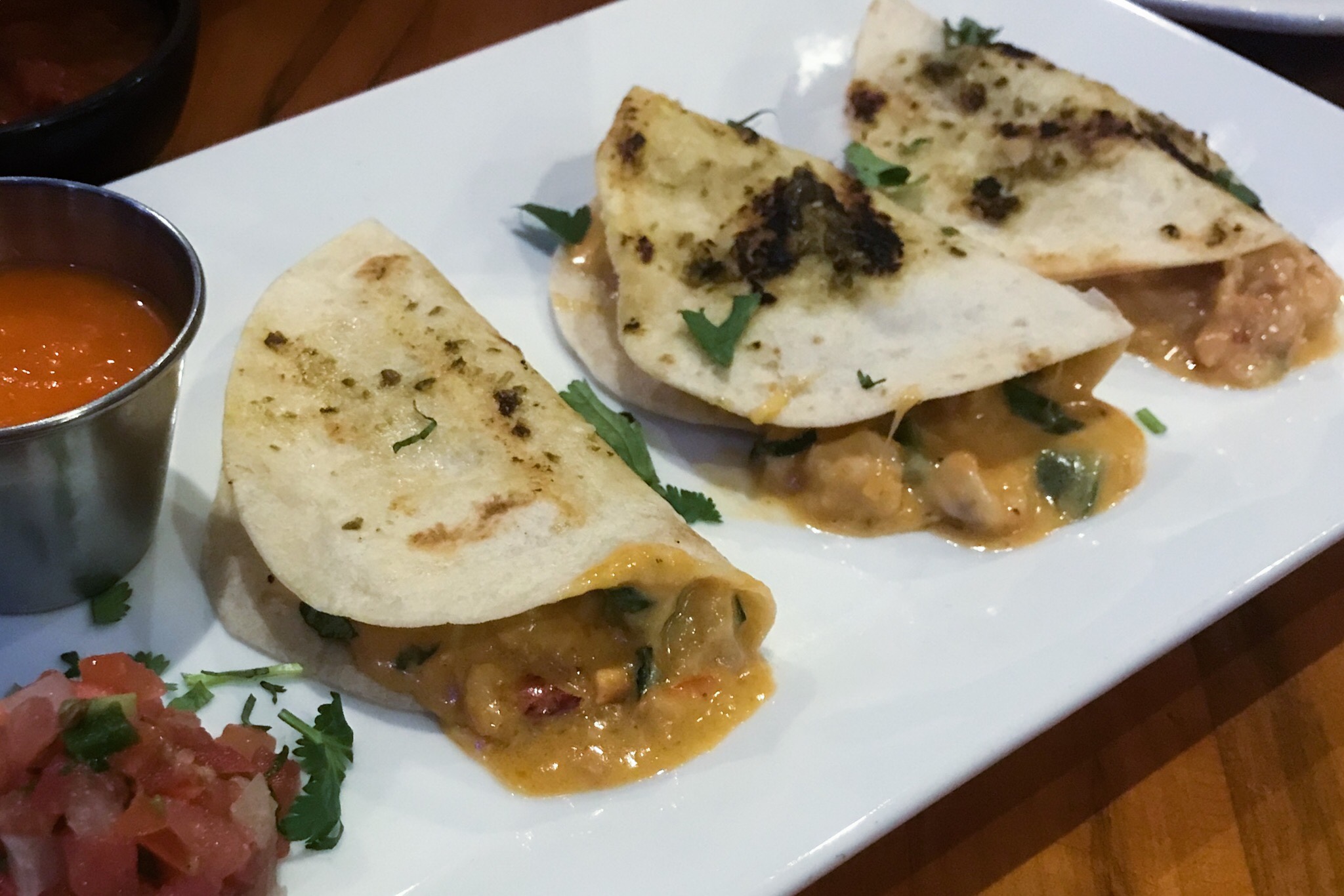 Ahi Tuna Ceviche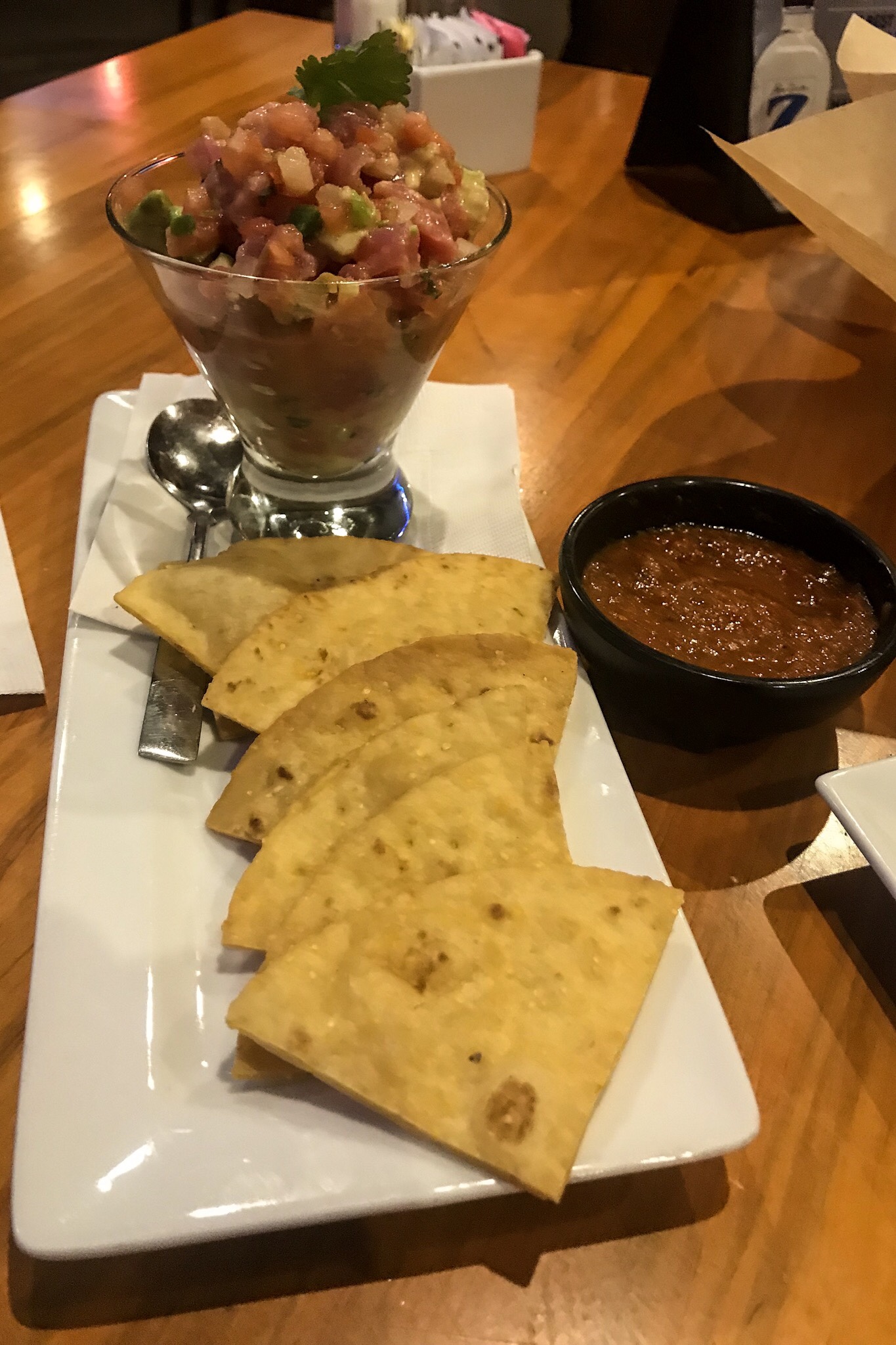 Since it was a Mexican restaurant, you know I had to get a margarita! I tried this Mango Habanero Margarita which I LOVED! Our server warned me that it was super spicy, but I love me some spicy and I thought it was perfect.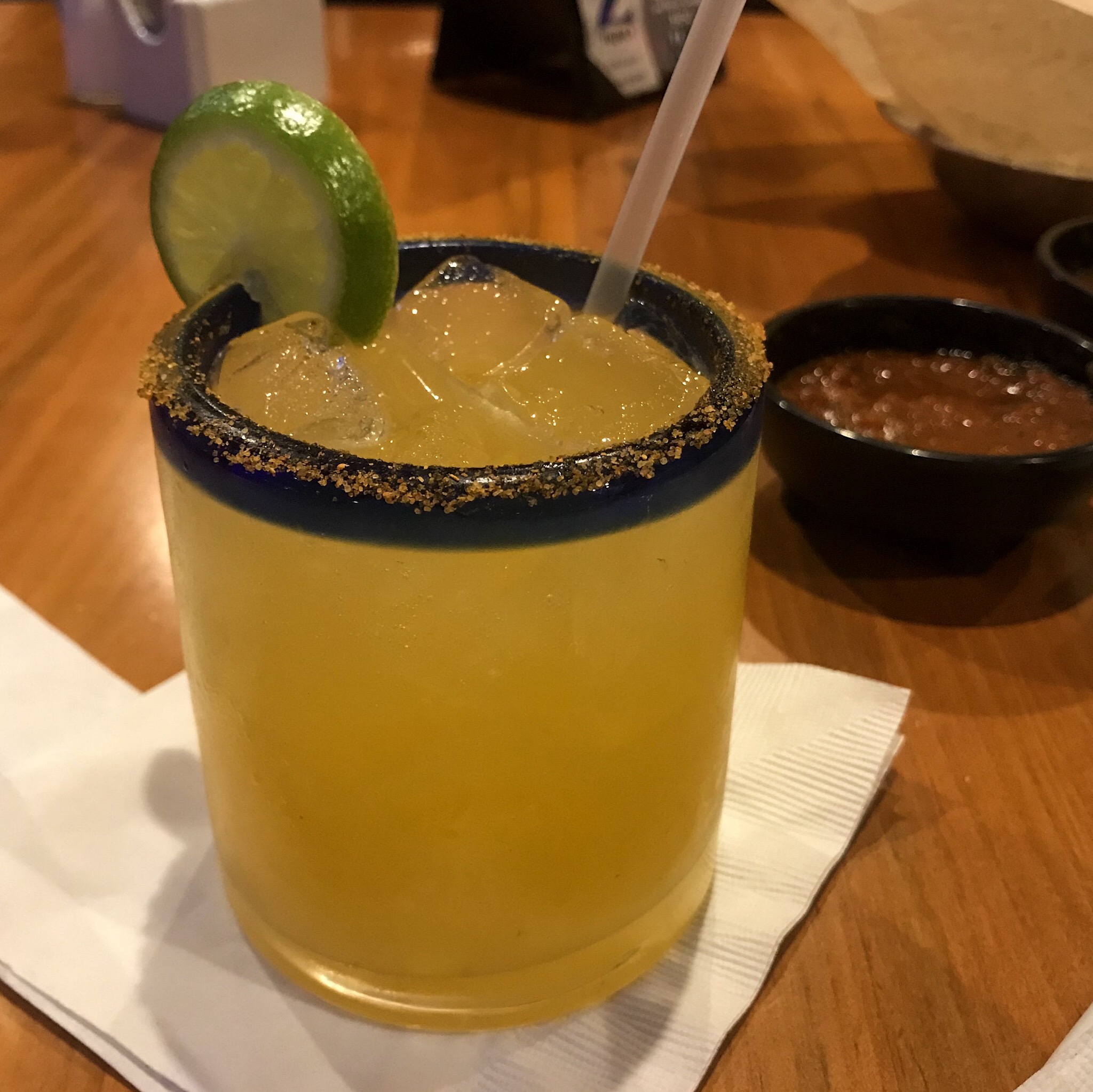 I tried to the fried Fish Tacos because Fish Tacos! These things are HUGE, I only finished one. It's a giant piece of fish with cabbage, cotija cheese, and other yummy things.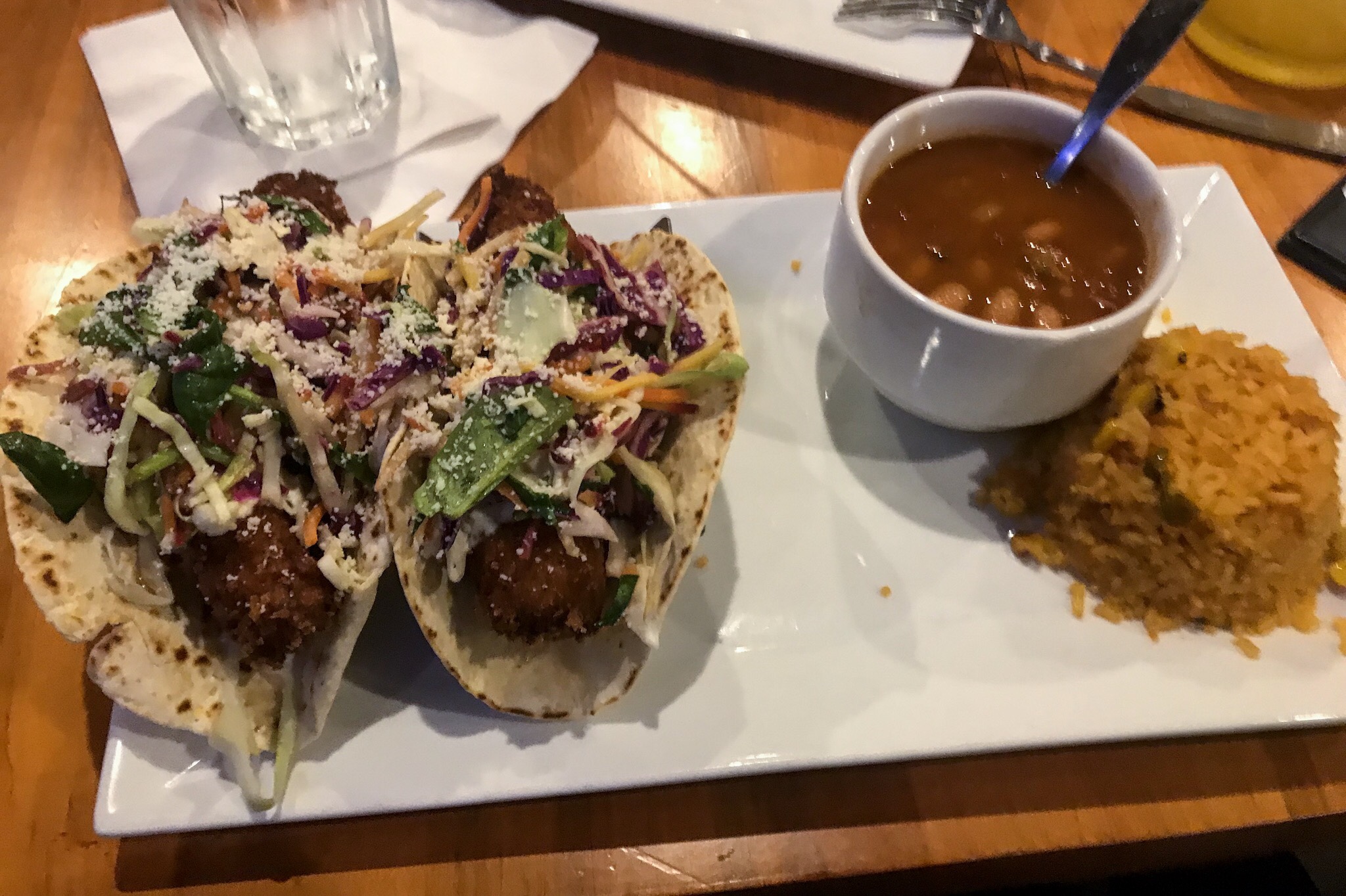 A tried the Chile Relleno Rustico. I had a bite and it was pretty good.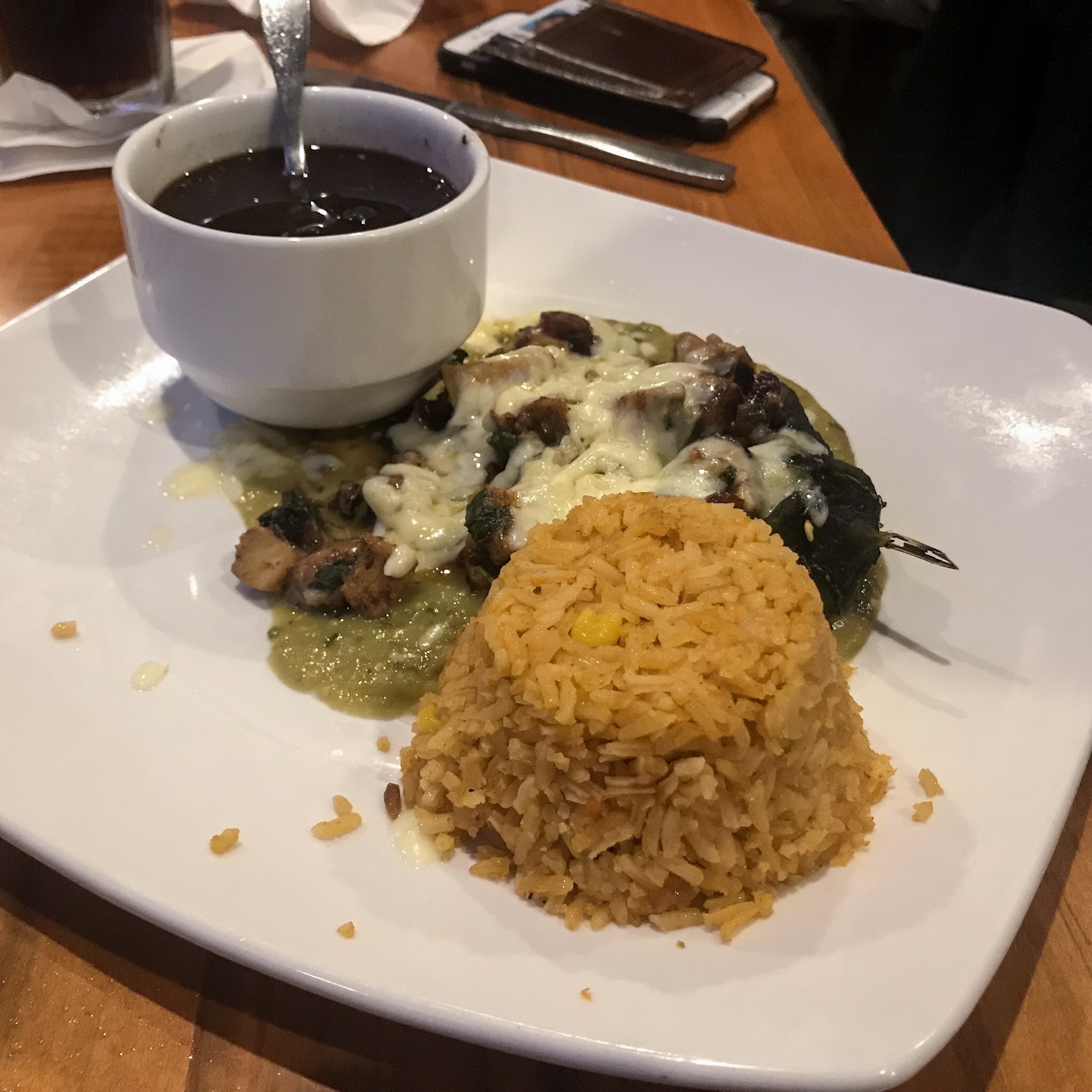 Another pic of the Fish Tacos!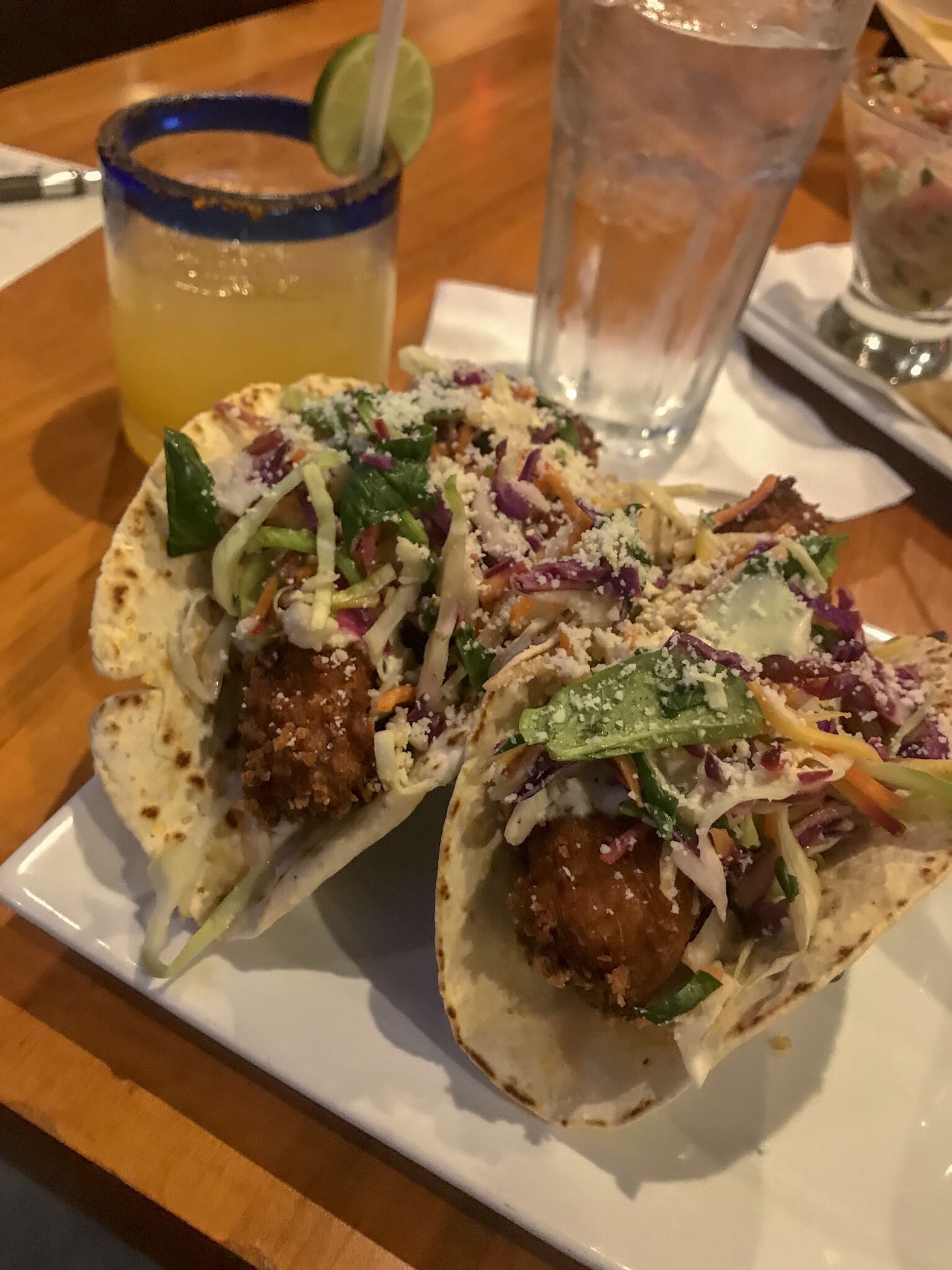 Both desserts were AMAZING! We got the Tres Leches Cake and Mexican Chocolate Torte.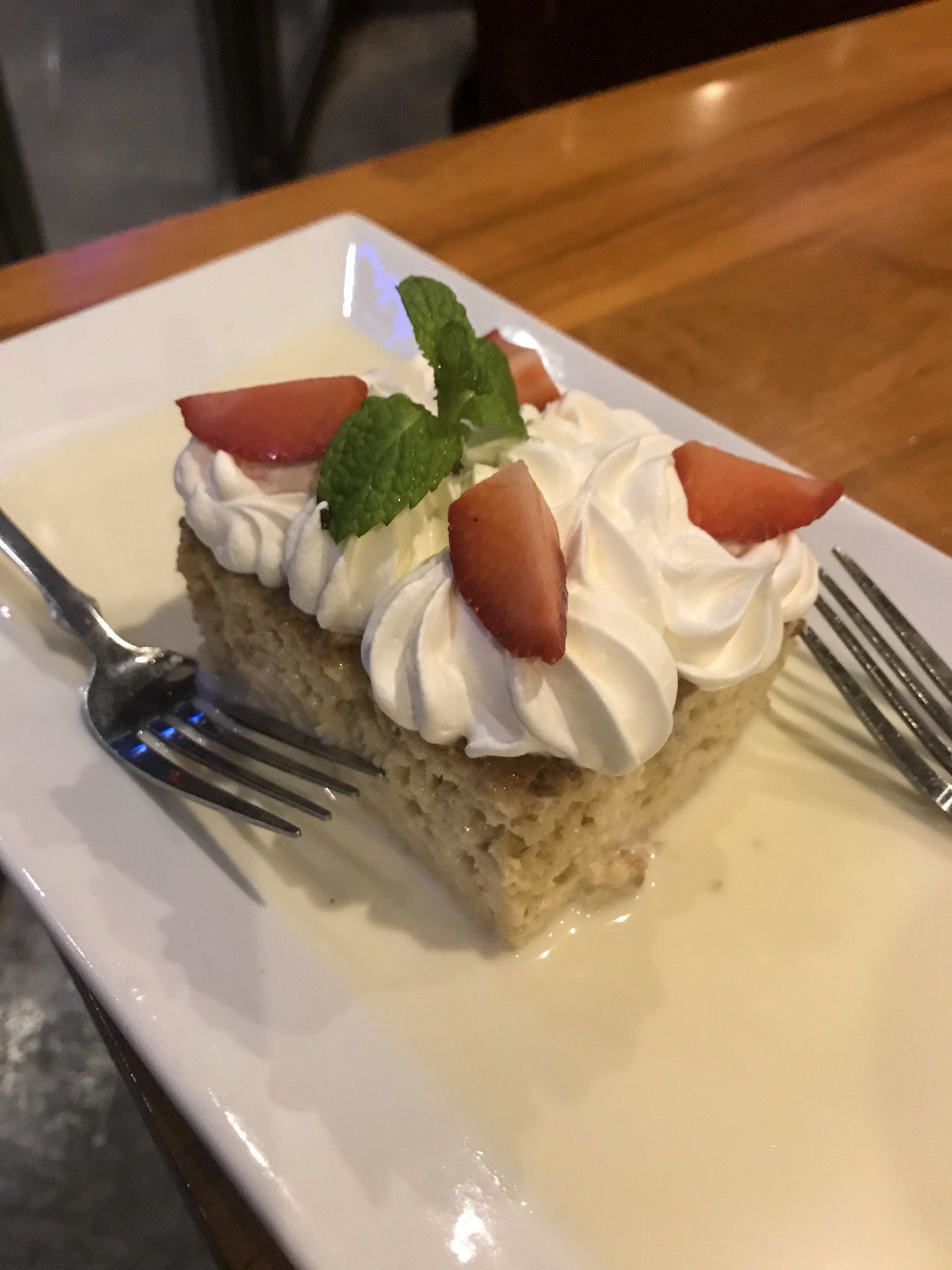 .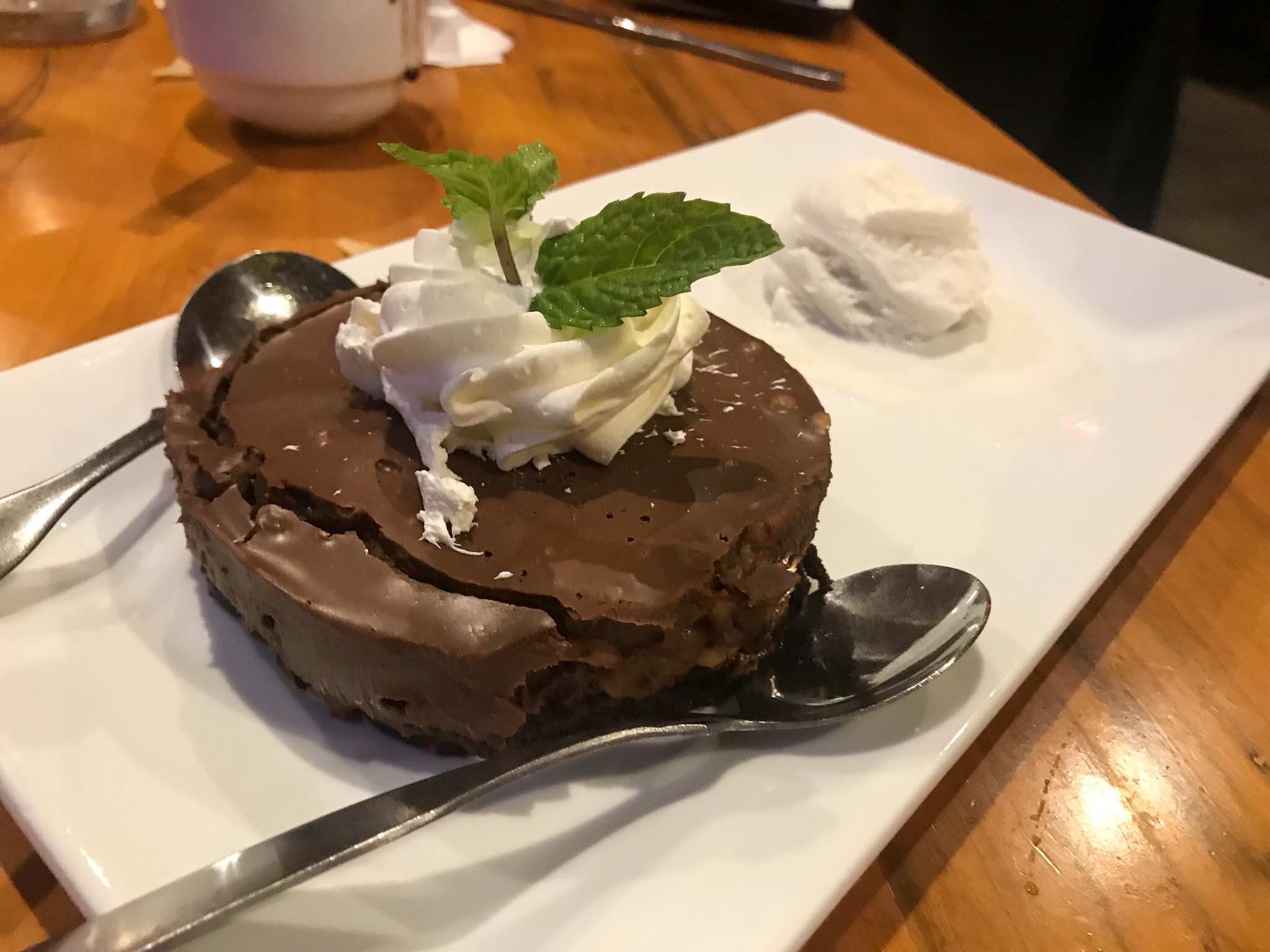 My favorite was definitely the chocolate torte. It comes with a scoop of ice cream, it's like chewy chocolate goodness. I'm drooling thinking about it.
Overall, it was a great experience. The service was great, our server was super nice and attentive, and the food – especially the dessert – was amazing. I definitely would come again even if it's just to get a full size of the Picadillo Purses.
Huge thanks to Iron Cactus for hosting dinner! This really was my honest opinion about the place. 🙂