2018 is just flying by and I can't believe we're already halfway through the year. May was much better progress for me in all areas than April was (read my original goals post here) but I think I might hit a little snag here in the financial area this month because I have trips to Las Vegas and LA. It's honestly really hard keeping up the motivation in all areas because I naturally would rather bum out on the couch than do anything productive! But like one of my favorite Confucious quotes says, "It doesn't matter how slow you go, as long as you don't stop." I'm constantly telling myself everyday, Don't stop. Keep going. It's coming.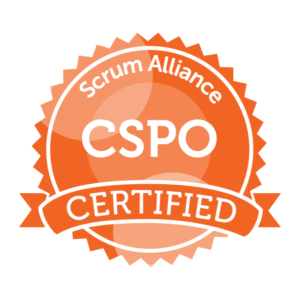 Career Goals
Two of my certificates expire this year, my Certified Scrum Product Owner (CSPO) expired in May and my PMI-Agile Certified Practitioner (PMI-ACP) expires in 2 weeks. I'm such a procrastinator and totally missed the deadline for my CSPO, but luckily they had a grace period. All I had to do was pay $100 for a renewal and it moved the expiration date to May 2020. The ACP cert is harder because I need to get I think 30-35 PDUs (Professional Development Units) which you can get through courses or I think volunteering? I decided to sign up for a self-paced online PMP (Project Management Professional) course so that I can start prepping for that certification, so now I need to get off my ass and actually open the course, but baby steps!
Fitness Goals
I'm finally seeing decent progress in the fitness area, although I did gain a few pounds and it's totally discouraging, I'm going to keep telling myself it's the muscle I've been building. I measure myself at my waist, the largest part of my belly (i.e. my problem area), and hips and I've lost a whole inch around my waist and belly. This week marks the start of the 5th week and overall, I feel stronger and like my stamina has been building up. Right now my schedule looks like 5 AM HIIT 3 days a week (Monday, Tuesday, Thursday), afternoon HIIT Wednesdays and Fridays, and weightlifting in the afternoons the rest of the week. I'll drop in a hot yoga class here and there when my muscles start feeling tight and sometimes I run when I have to fit something in and I don't have the time. I hate running, getting up at 5 AM sucks, and the number on the scale makes me want to say eff it, but like I said, I just keep telling myself keep going, it's coming.

Financial Goals
I am really proud of myself in this area because I feel like it's where I see the most progress. It's still kind of daunting looking at the total numbers and it really does feel like a huge sacrifice, but it's really motivating seeing the graphical progress! As of today, I've paid off 20% my debt and I'm on track to paying off my first loan in 2 more months. I feel like I've been low key obsessive about this goal, but I feel like most people don't really think about how much money they're bleeding off of interest rates. For this loan, in February I paid $81.93 in interest, in March $37.70, April $29.25, and May $23.39. That's a total of $172.27 in interest – which could have been a plane ticket to another city! I've consistently put $1000+ over my minimum payment on this loan since February, which is why the total monthly interest charge has been steadily declining, but it really stresses me out thinking about the other ways I could've used that money.
But overall progress is great, I can't wait til I start aggressively tackling my car loan in August/September, but I'm definitely gonna hit a little bump this month because I'm meeting my family in Las Vegas in 2 weeks then meeting up with my sister in Los Angeles the week after. I pay off my credit cards in full every month to avoid interest charges and it just doesn't make sense to rack up charges when I'm trying to pay off my debt. Also, I'm working on consolidating some of my old 401k and HSA accounts so that I have a better idea of my overall net worth. Jeez, I sound like such an adult!
Blog Goals
This area has definitely been slow and steady. I've been more consistent on IG posting and I did manage to put up 3 posts in May, but I really have to get grinding here. I think I over think things too much and really just need to churn out the work. My goal for this month is to post more than I did last month (3 posts) and start dipping my toes in Pinterest marketing.