Lanikai Pillbox is one of my favorite hikes in Hawai'i because the hike isn't really difficult and the views are amazing. Located in Kailua, it's called Lanikai because of the views of Lanikai beach and 'pillbox' because of the old concrete bunkers that were used in WWII and got repurposed into rest stops and vantage points on the hike.
The hike isn't super long and you get beautiful 360 views of the ocean and mountainside the whole way up. You have to park in a neighborhood to get to the trailhead. It can be confusing finding the entrance, so be careful not to trespass into the neighbor's homes! The first stretch of the trail is uphill and if it's rainy, it can be muddy, but there are ropes to help you up along the way. Once you past that little uphill slope, the trail is pretty easy to follow. There are usually people on the trail up and early so if you do get lost, you can just follow someone else.
As you make the trek up, you get a view of Lanikai on the ocean side and lush, green view of Kailua and the golf course on the mountainside. I think I'll say this about every place in Hawai'i, but my pictures will never do it justice.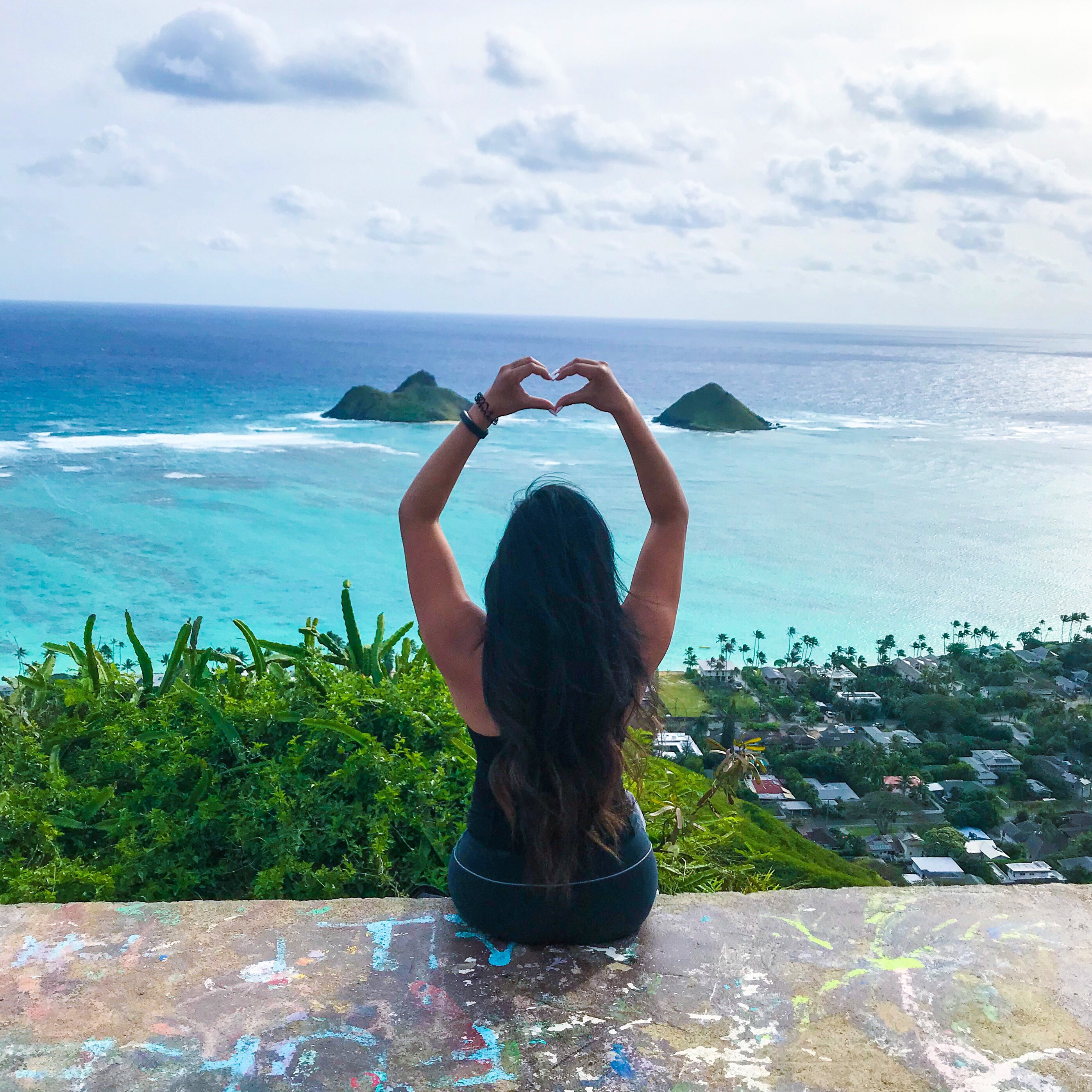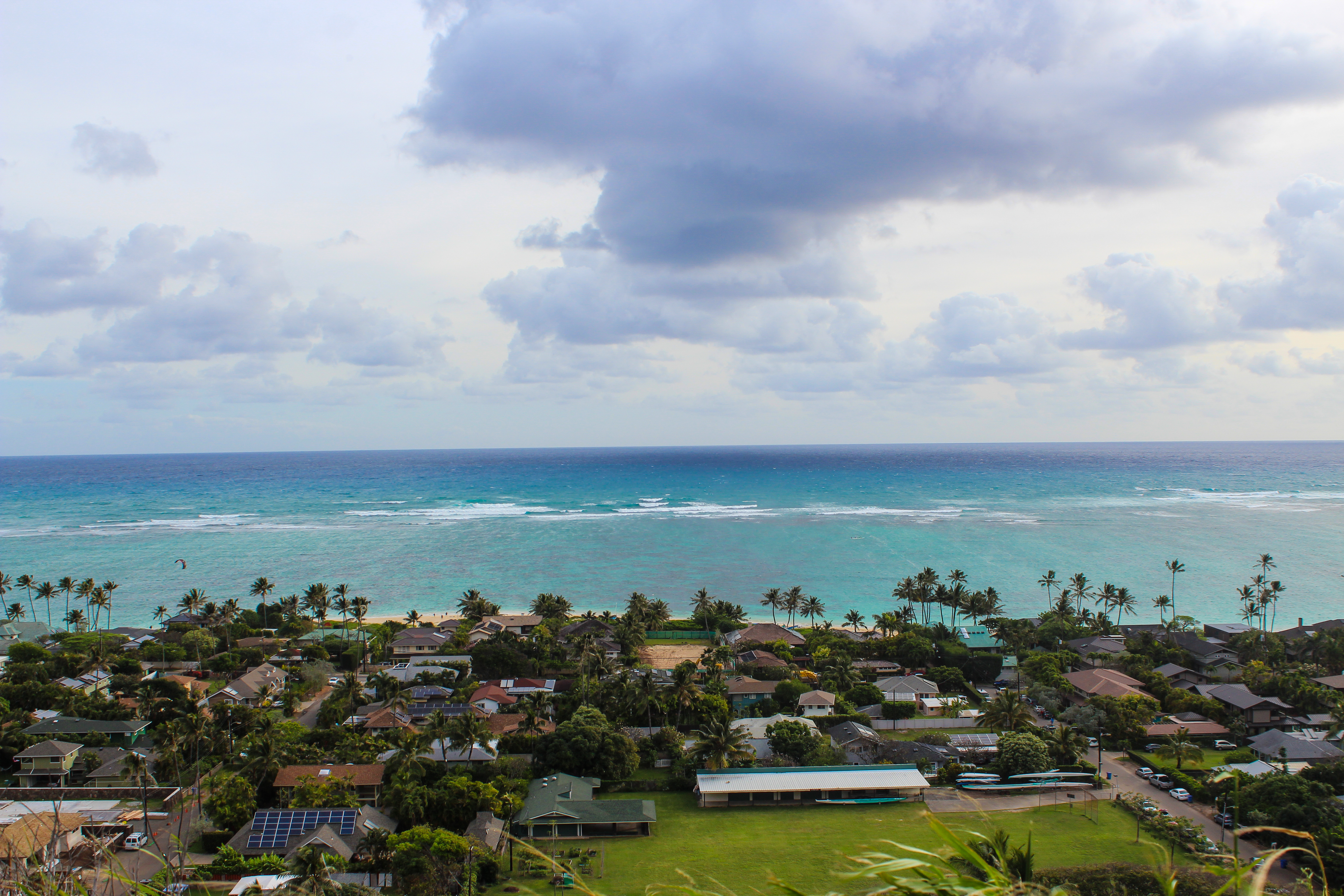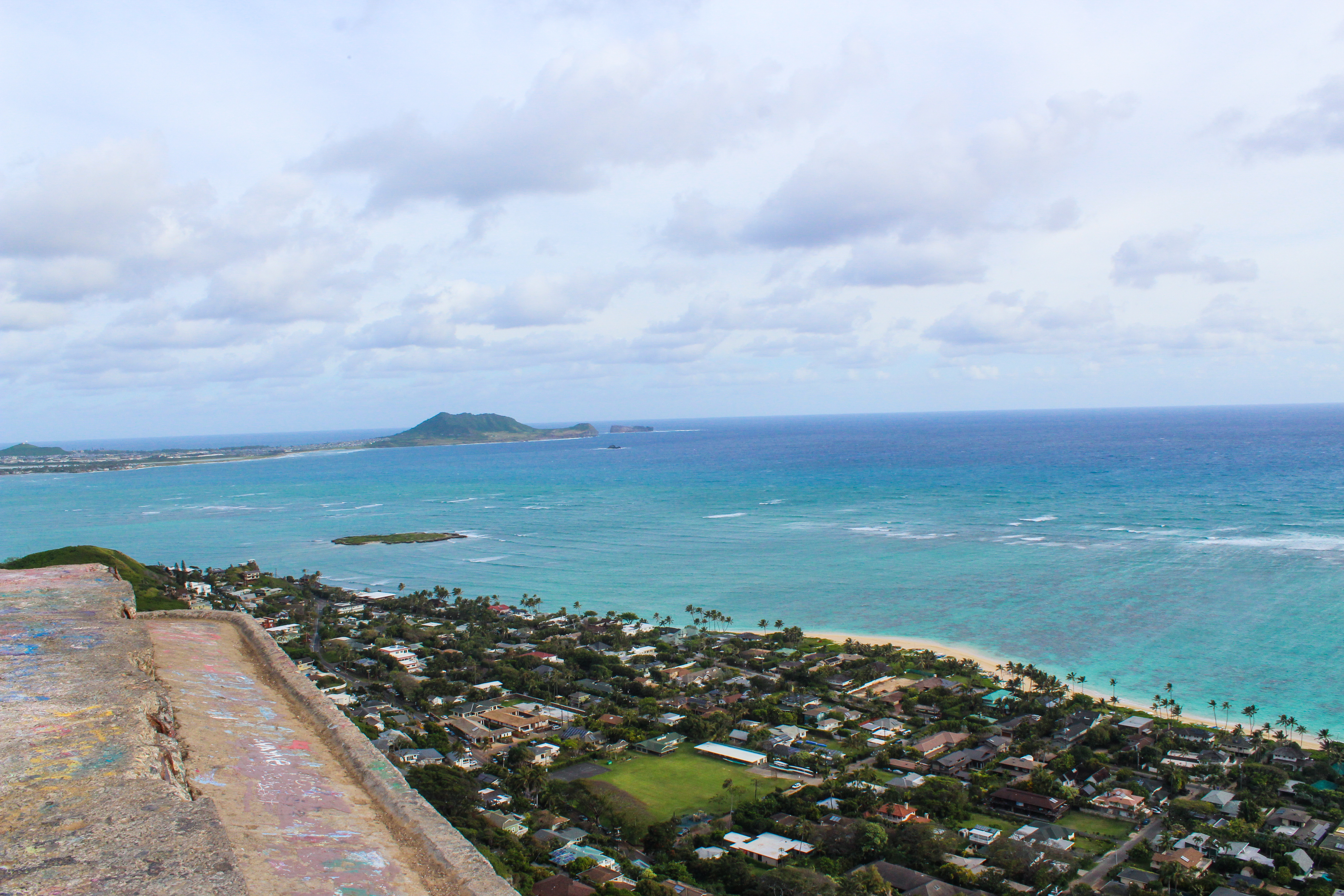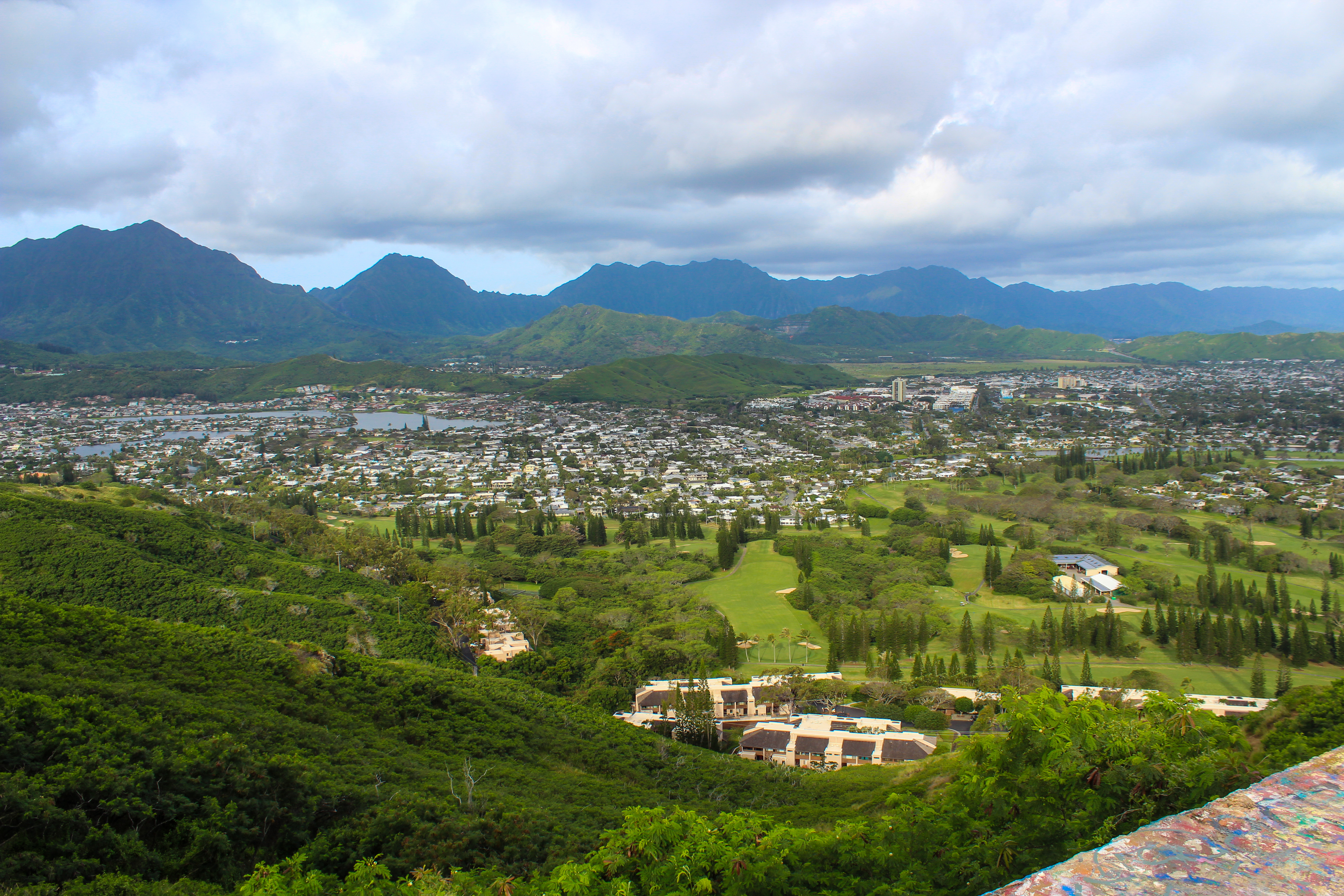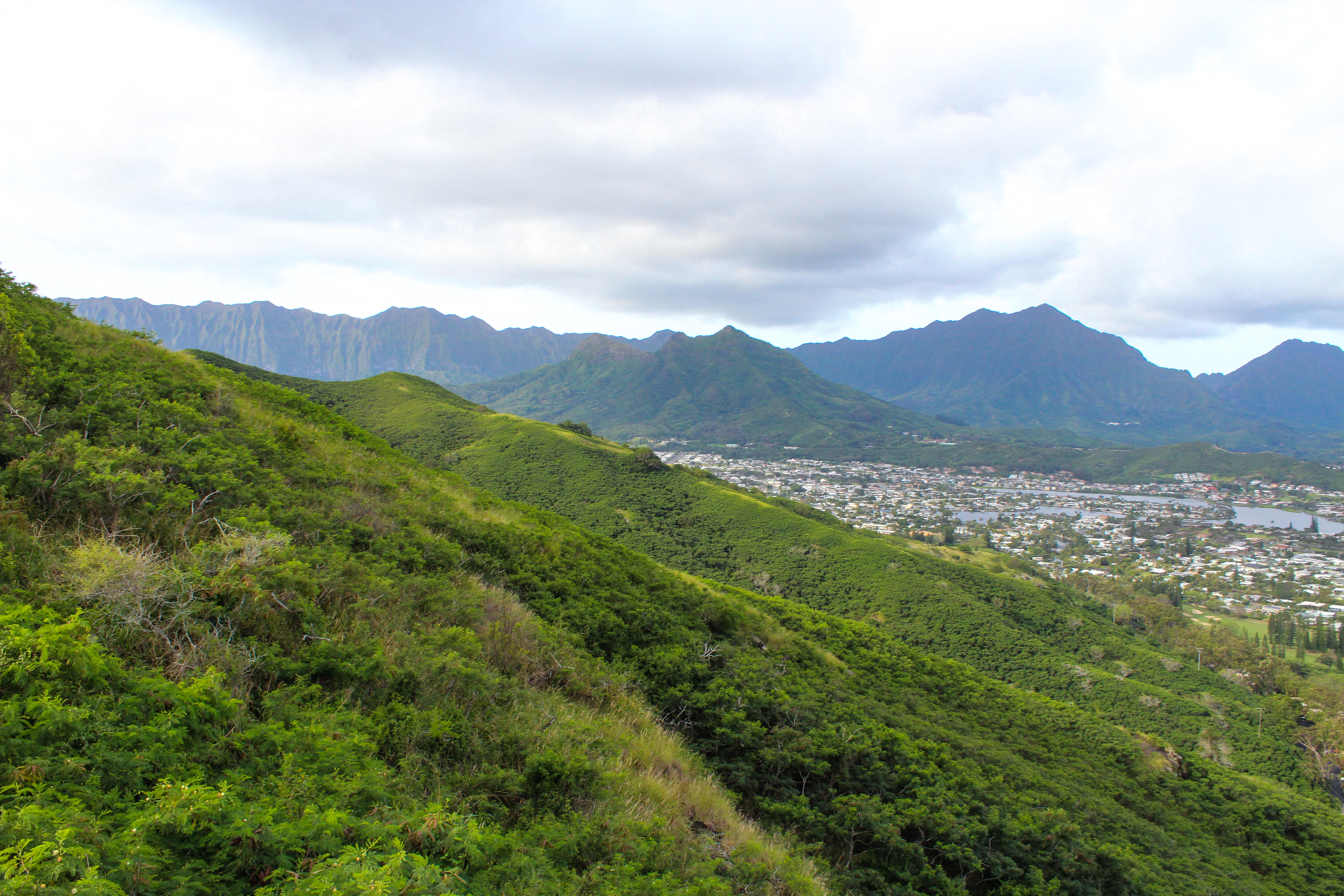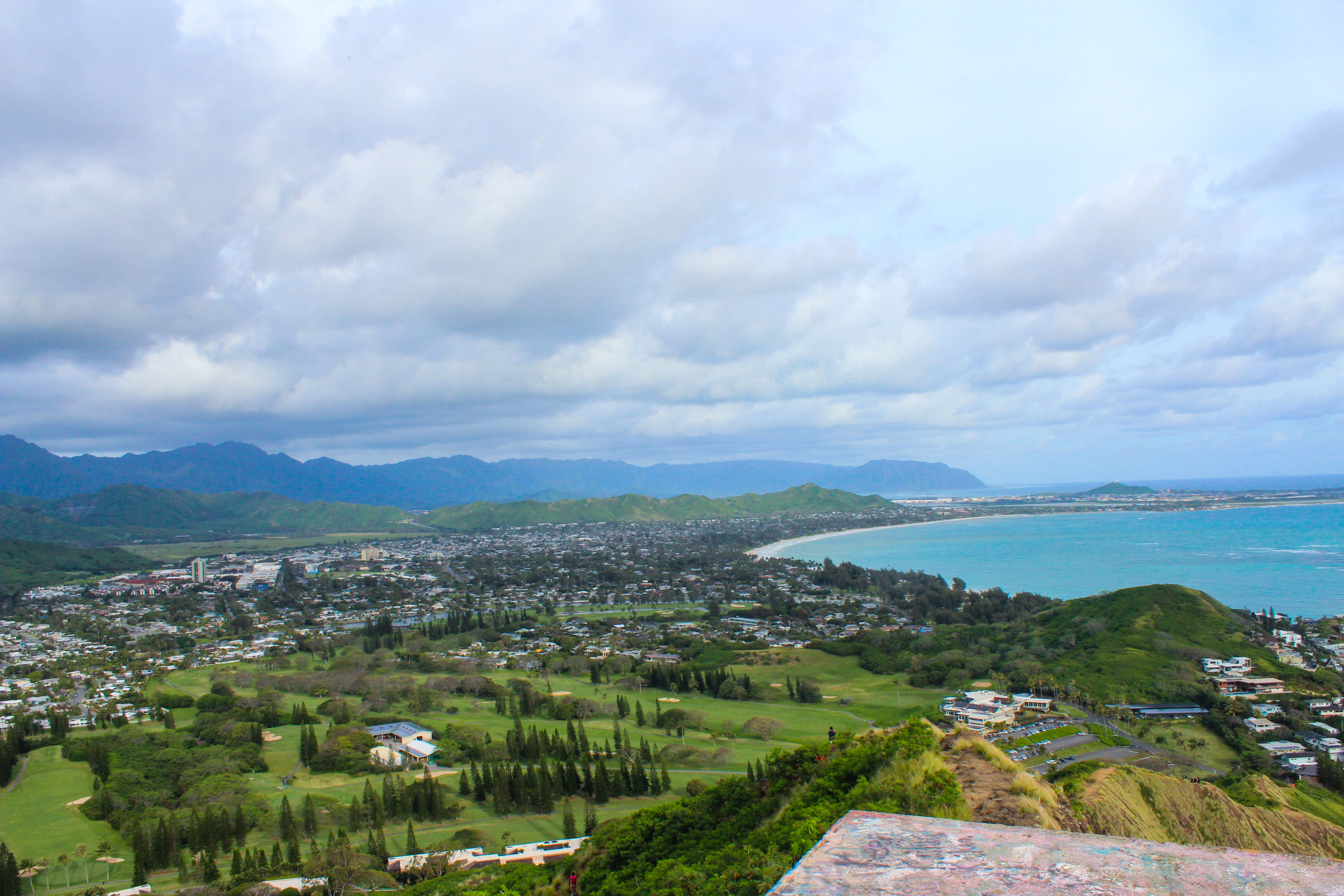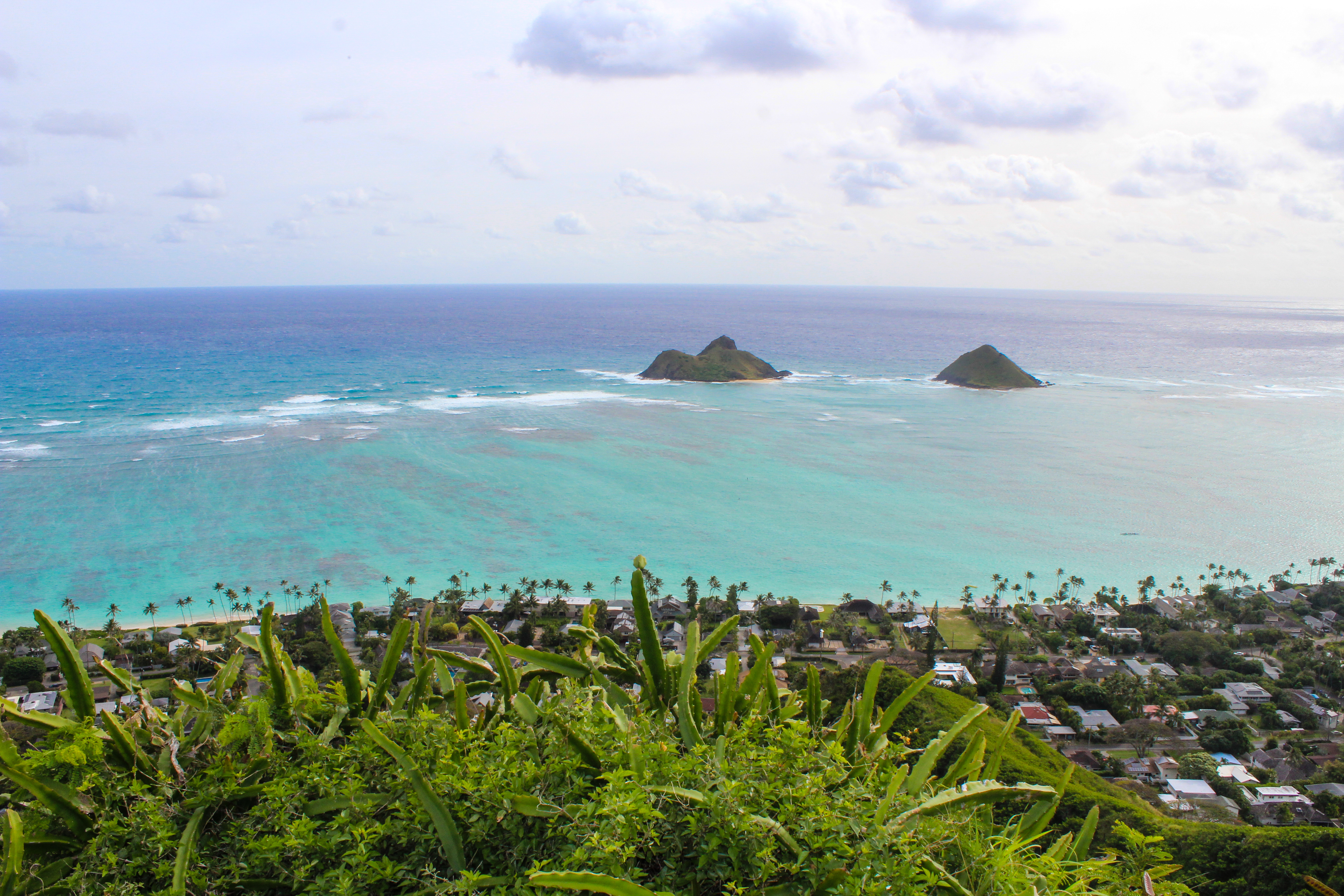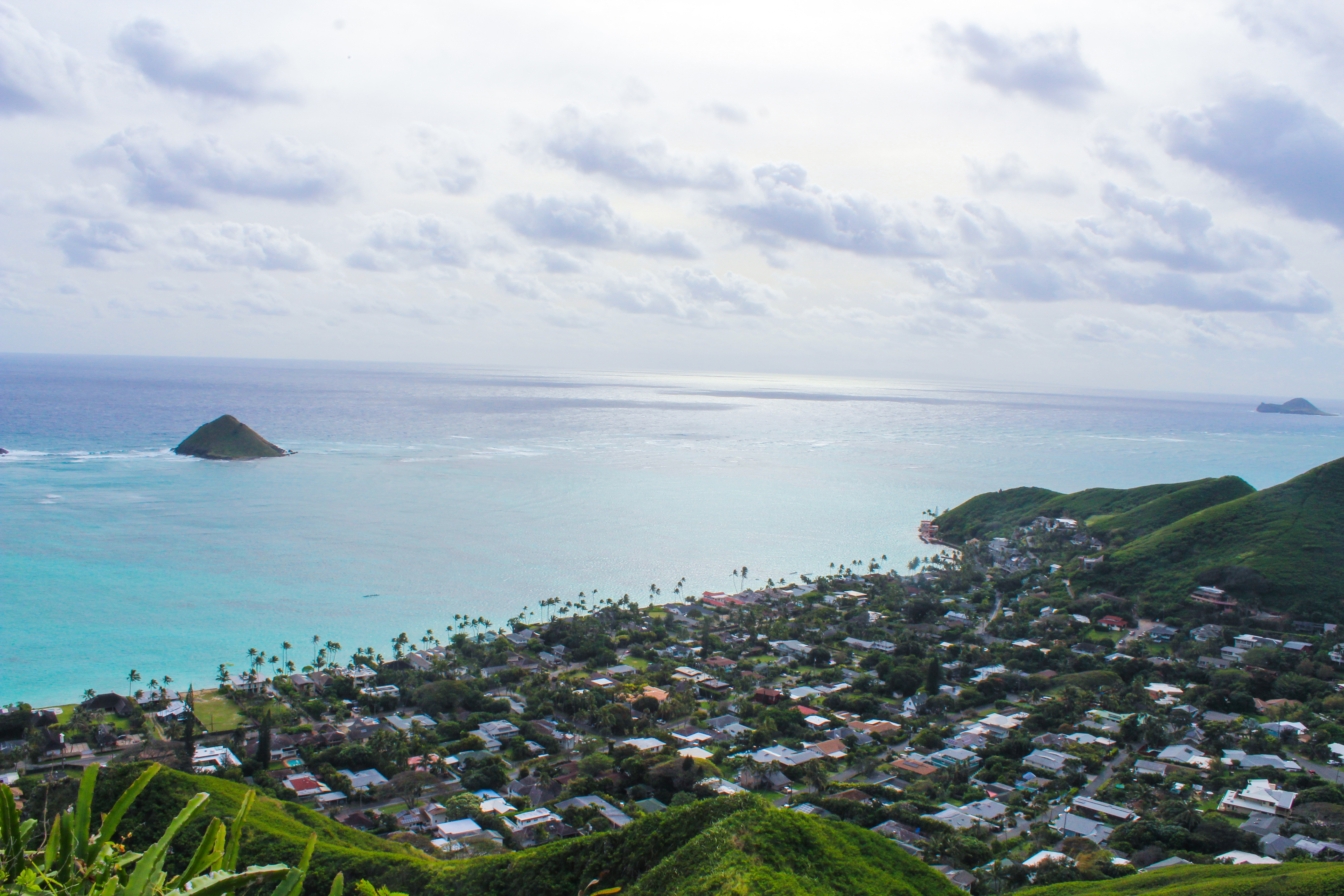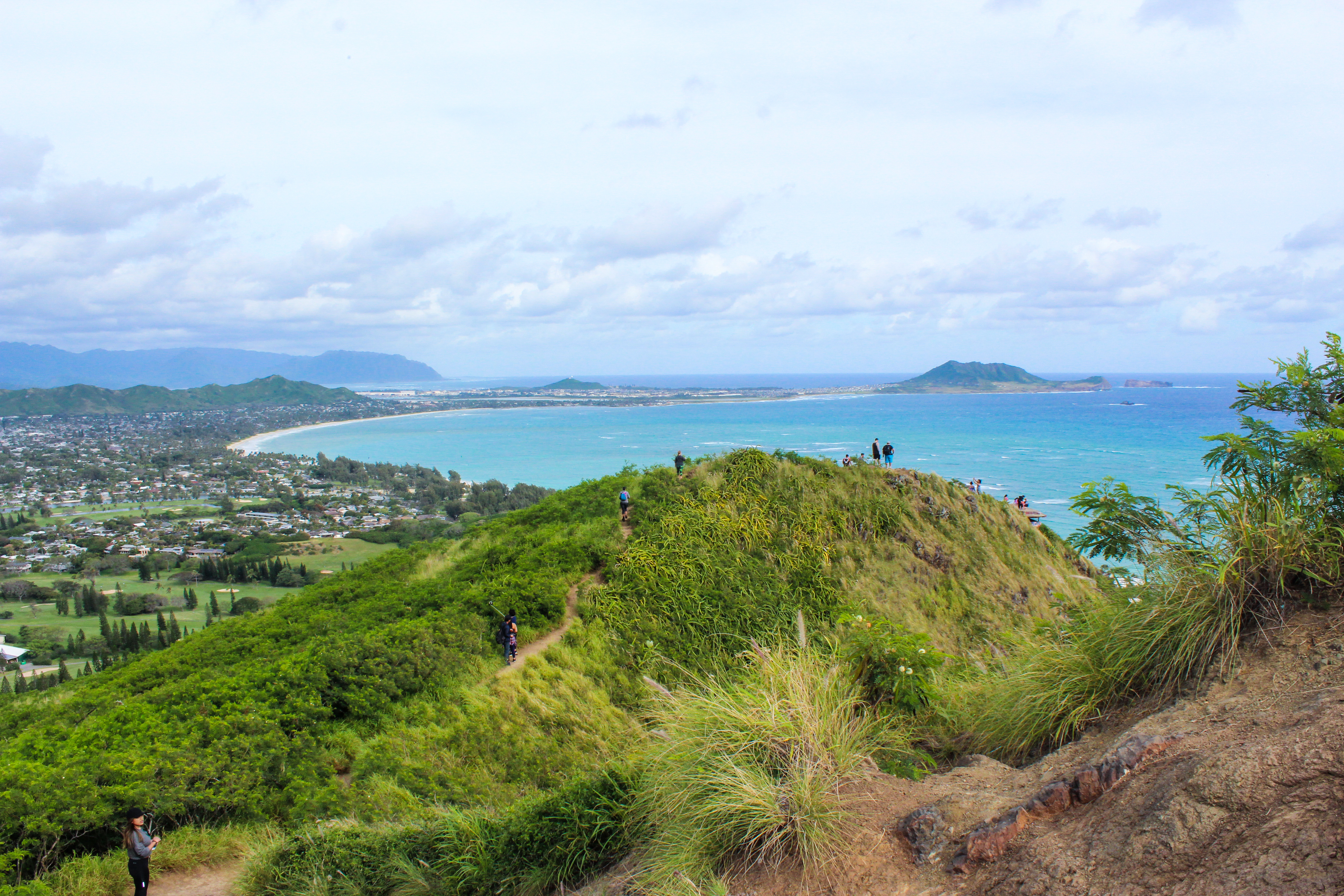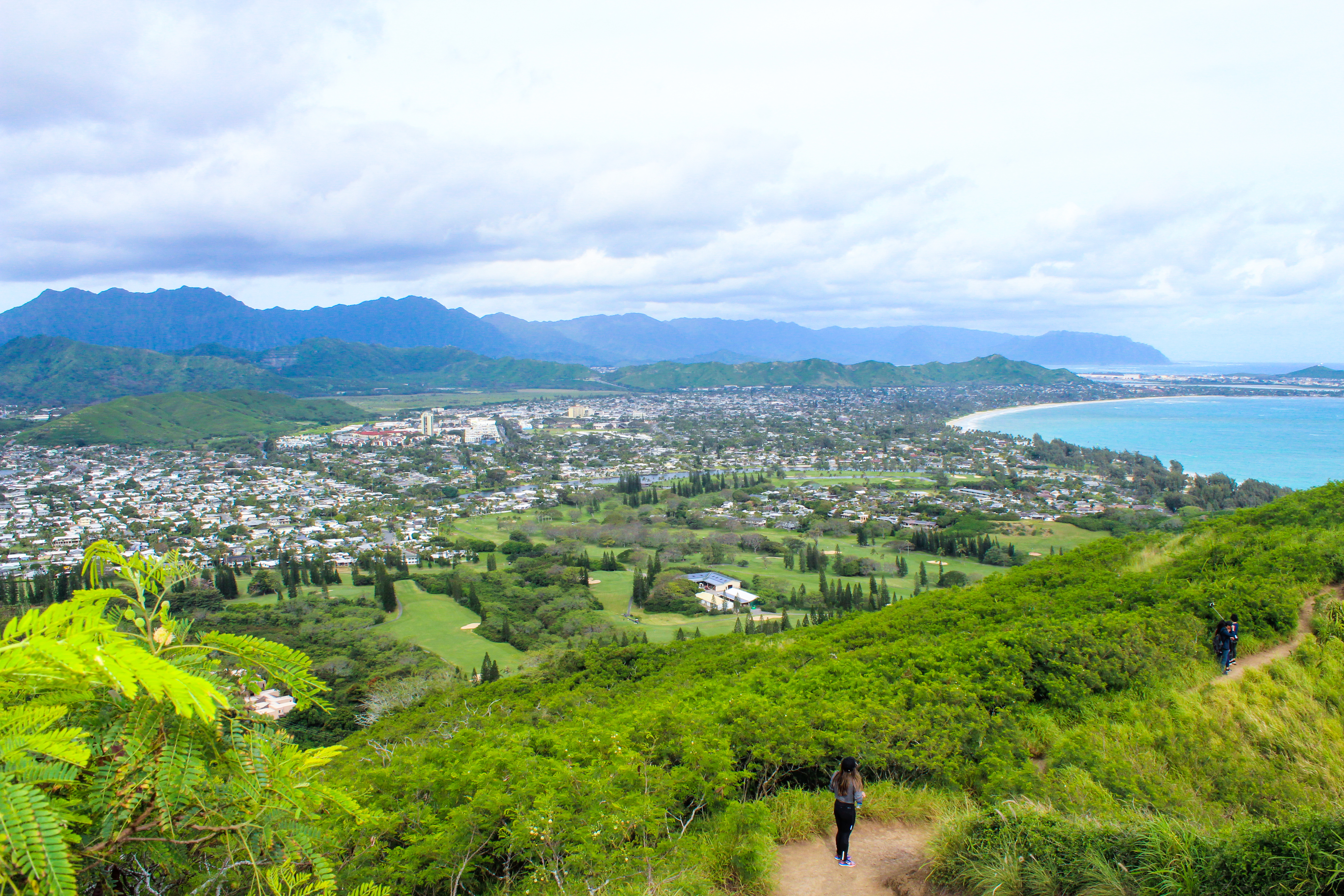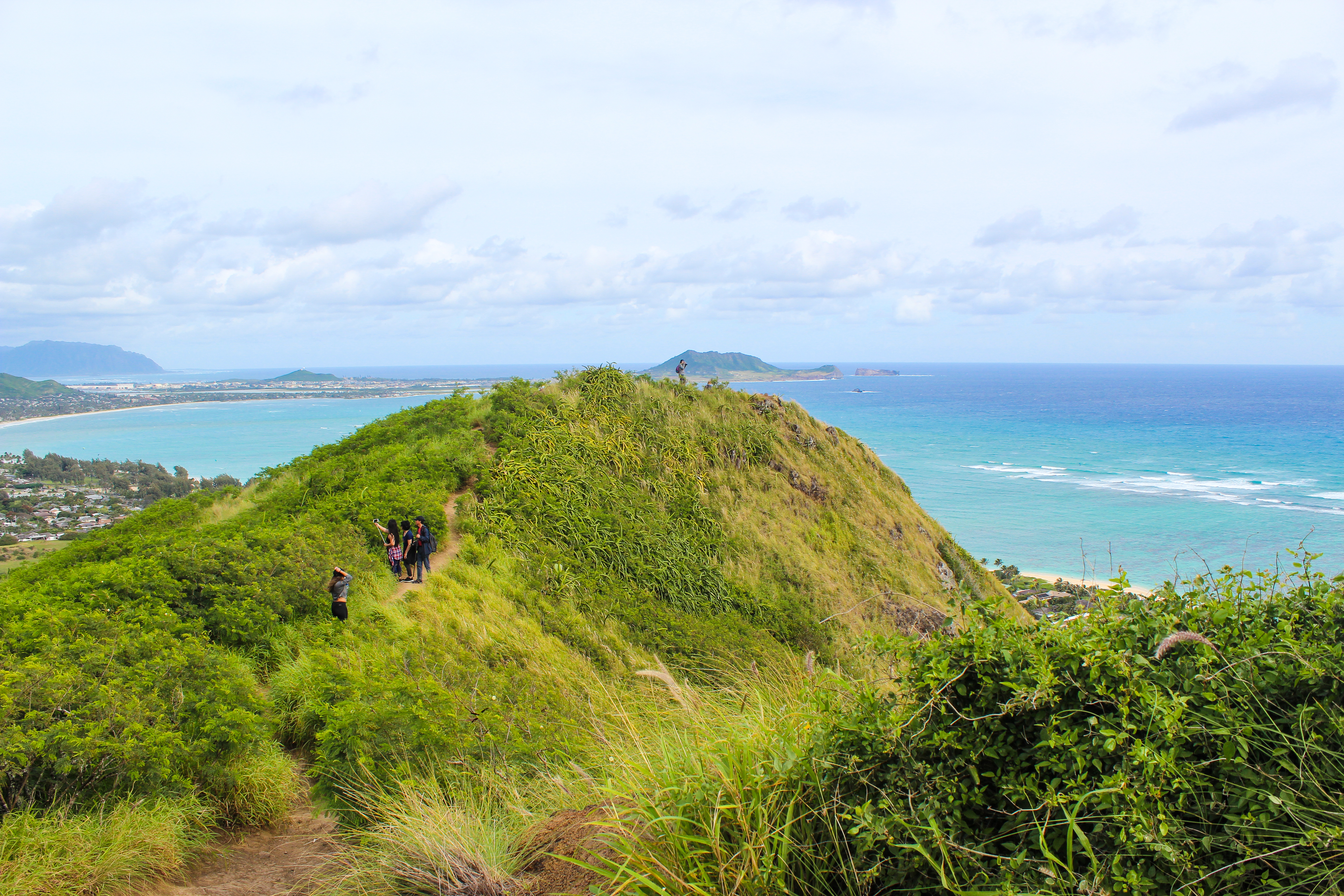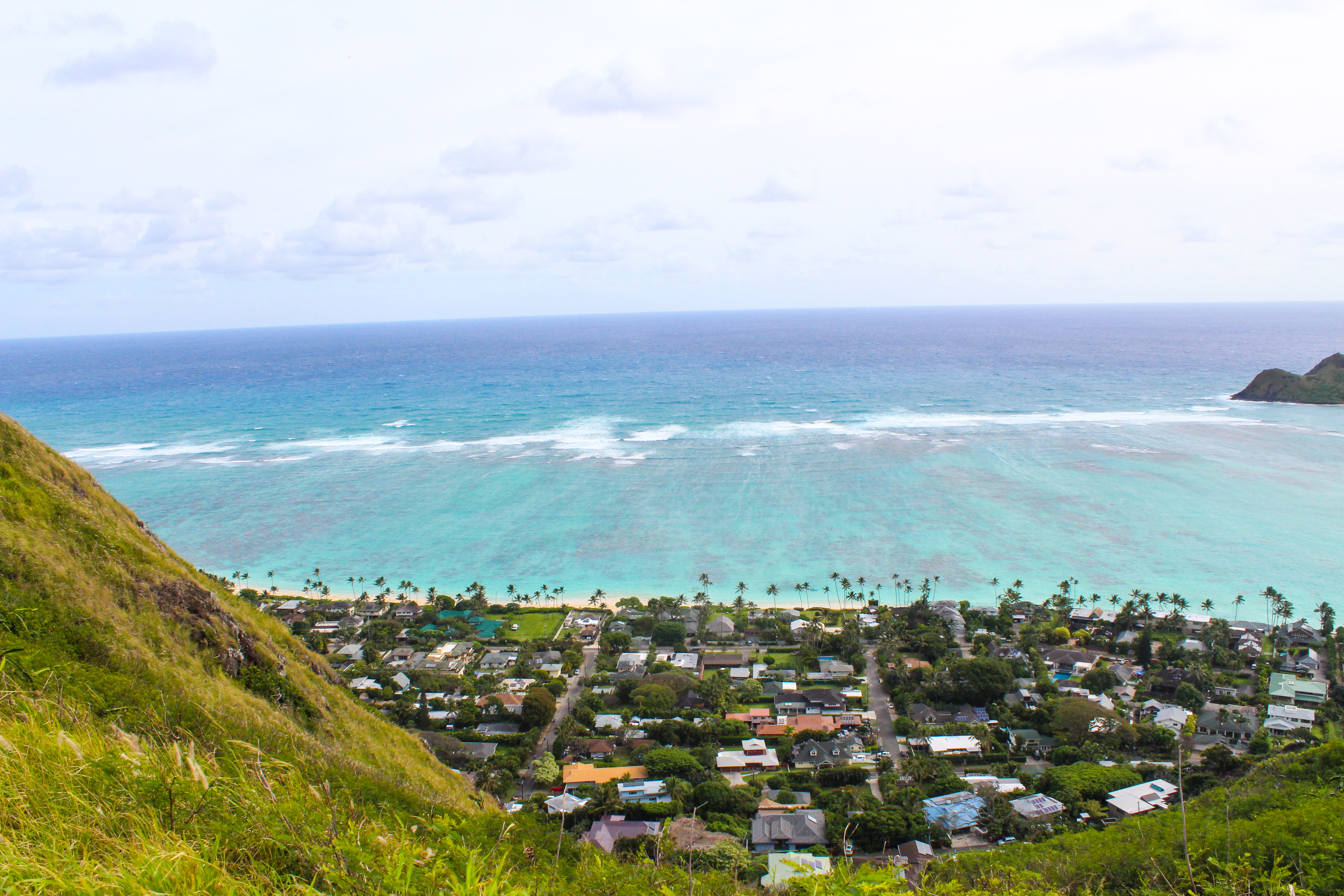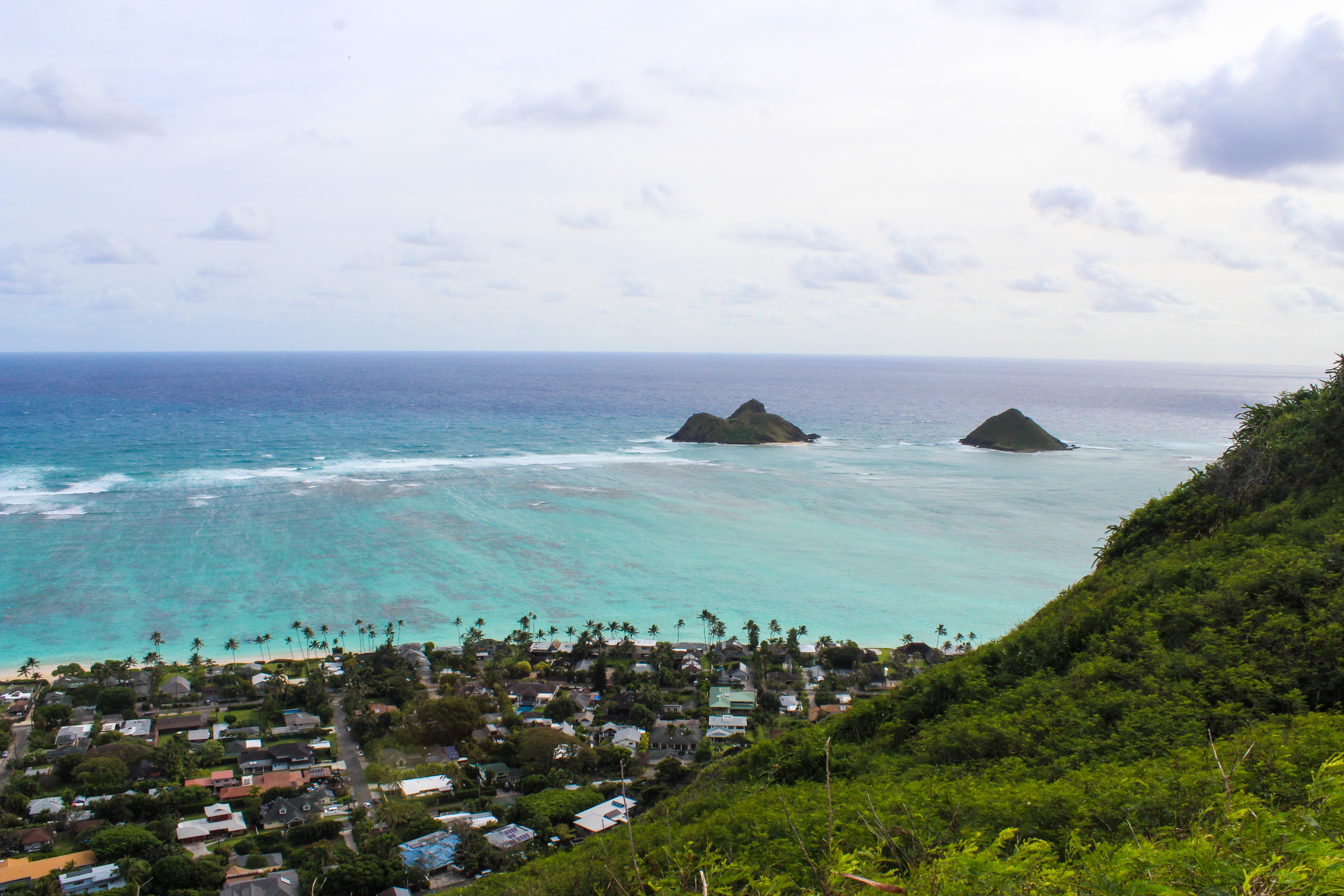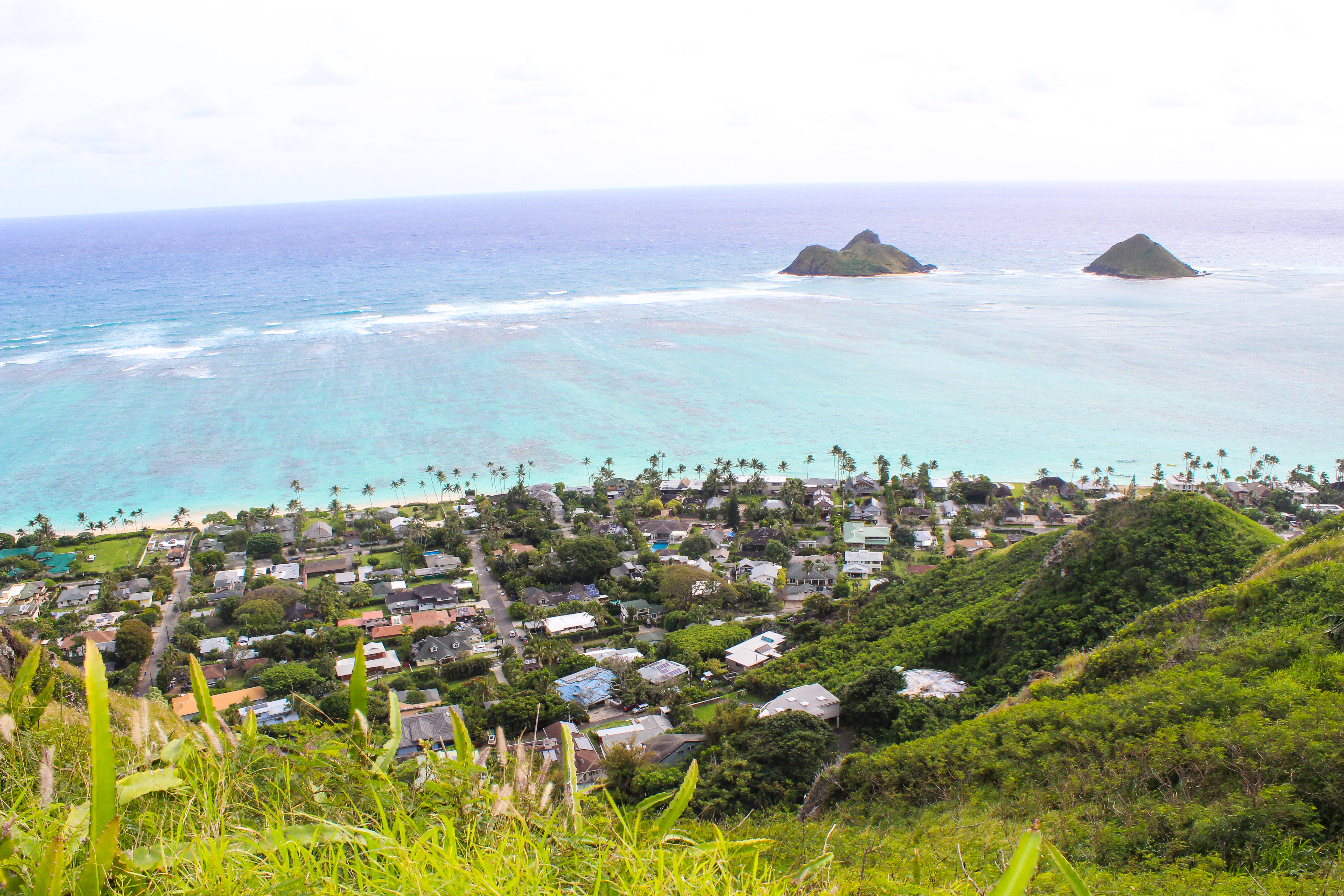 Have you been to Lanikai Pillbox? What's your favorite place to hike?
Let me know in the comments below!