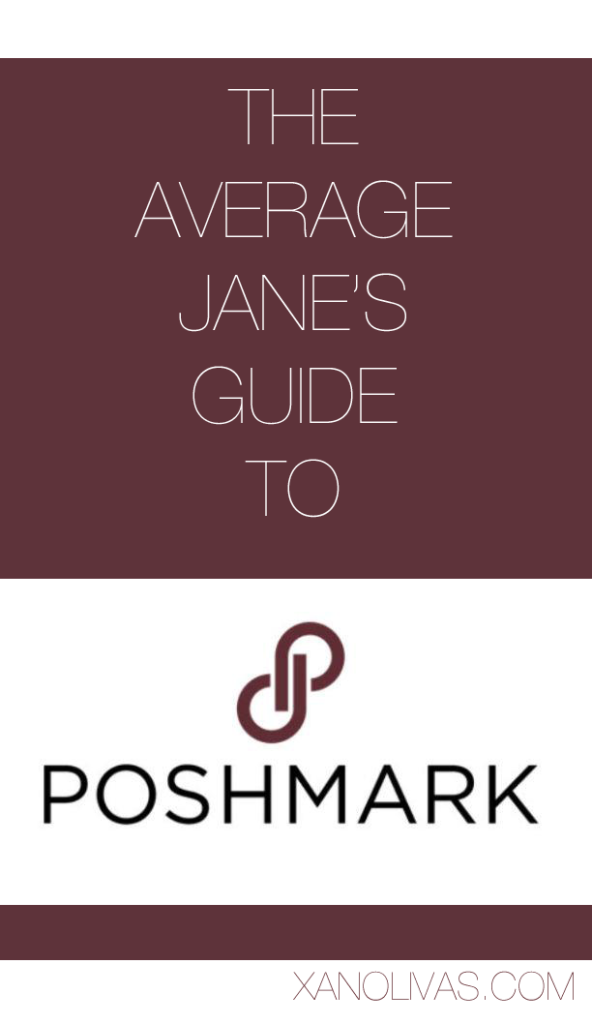 I recently posted on Instagram that I got rid of a lot of stuff on Poshmark and got a ton of questions asking who/what/where/when/why so I thought I'd put together a mini FAQ for the Poshmark noosbs or just those who wanted to know how I did it. If you haven't signed up, use code SHER0XXfor a $5 credit! (I swear I didn't choose that code! 🙈)
If you think this is some get rich quick scheme, it's not. I earned $1700+ over the course of a year and a half and most of the work was pretty passive. Like any other average girl, I have a lot of stuff I really don't need or use but I have a hard time letting stuff go because I either a) think I'm going to use it later (NEWSFLASH: you won't) or b) feel bad donating it because I spent so money on it. I've tried selling things to stores like Plato's Closet but it always feels like such a waste of time. I still do that from time to time, but I found Poshmark to be a better alternative.
I actually joined Poshmark back in 2012 but wasn't an active seller until late 2015 and didn't even make my first purchase until 3 weeks ago in early 2017! I haven't sold everything I've ever posted and sometimes I really just want to get rid of stuff for the closet space and to clear the clear so I'll end up donating things I don't feel like are going to sell. Like I mentioned before, I've made $1700+ over the course of a year and a half I made $800+ in the month of January because I've been selling my high end/limited edition makeup collection.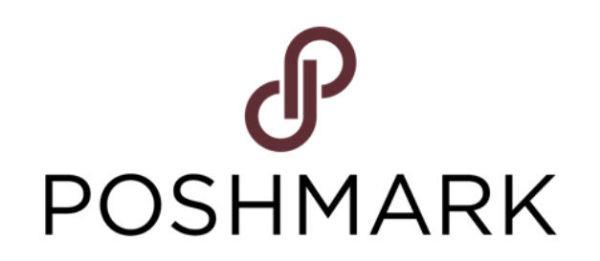 But let's get down to the nitty gritty, the reason you came here – The Poshmark 411.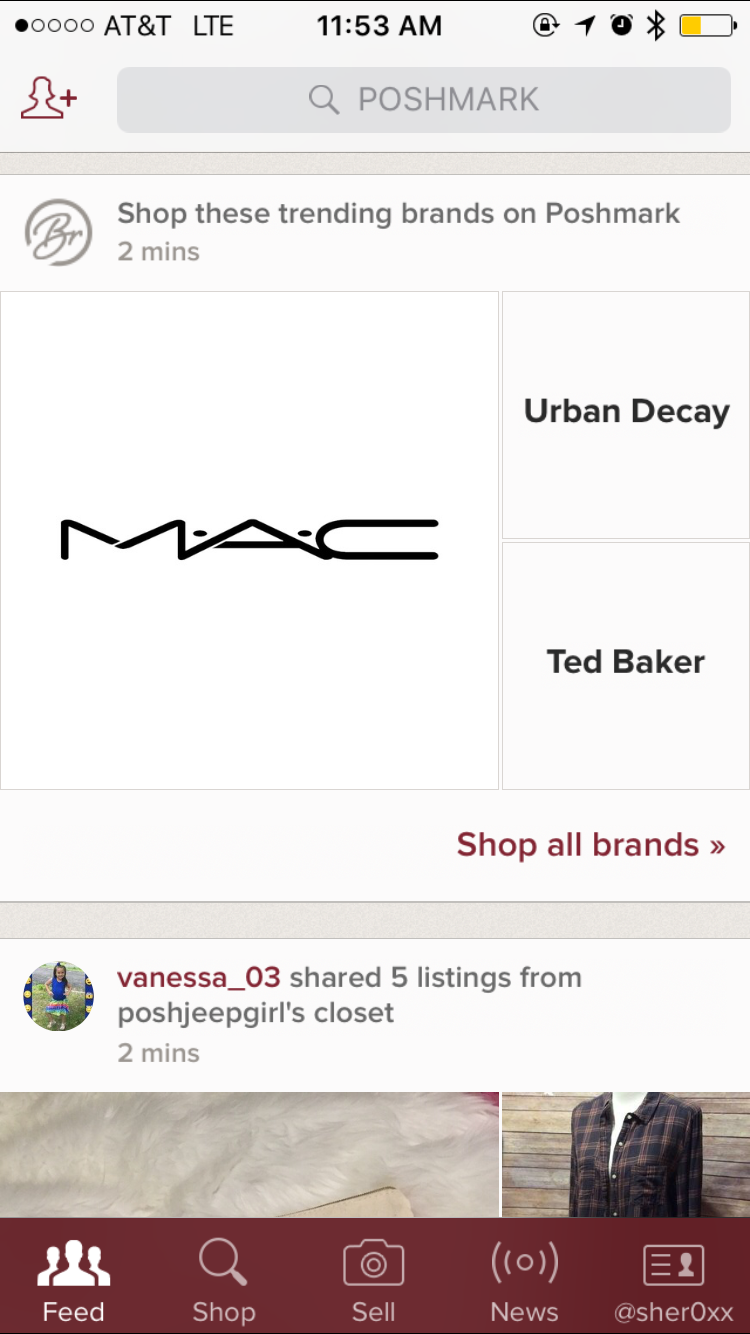 The Poshmark app's home screen.
WHAT IS POSHMARK?

Poshmark is an app used to buy and sell clothing, shoes, bags, accessories, etc. It originally started as an app for women but they eventually expanded to men's and children's stuff.

DOES IT COST ANYTHING?

It's FREE to download the app and join. They do take a cut out of anything sold. It's not confirmed anywhere, but it seems like the pricing is as follows:

20% for any item sold over $15
Flat $2.95 for anything under $15
WHAT ABOUT SHIPPING?

As a buyer, it costs a flat $5.95 for shipping and it's free for items over $500. They even include authentication on items over $500 (think LV purses, Louboutins shoes). I personally hate paying for shipping and $5.95 is a little steep for smaller items, but the upside is, it's 3 Day shipping so once the seller drops it off at the post office, it's delivered within 2-3 days!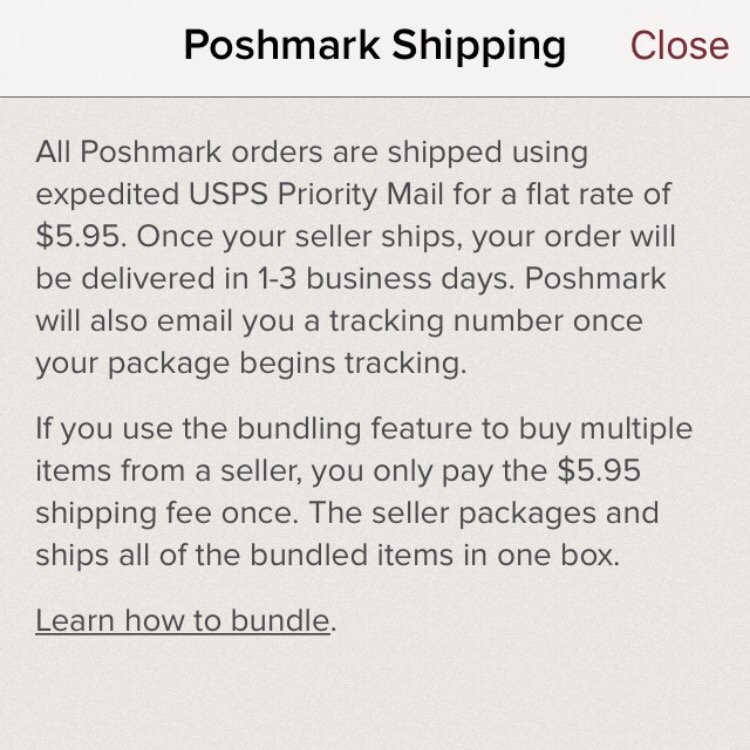 HOW TO POST ITEMS

Click the "Sell" icon, add pictures, and fill out the required fields. The more fields you add, the more likely you're item will come up in a search. Be honest about the item – Are there any defects? Is it true to size? How often has it been used? The worst thing you can do is lie or deceive a customer! Selling imitation or fake items are also against the rules. I feel like it's a given in this day and age, but the pictures are everything. Take clear pictures and be honest about where defects are. If you look at my listings (@sher0xx) obviously, I am not a professional photographer and I did get kind of lazy posting so many items, but I tried to get them as focused as possible and in the best lighting.


The sell icon at the bottom menu on the home screen.
SHARING IS CARING

Share your posts (and other seller's posts!) as often as you can. Sharing a post bumps your listing to the top of the feed for your followers and the more people who see your listing, the more likely you're able to sell. If someone share's my post, I try to share one of there's – it's kind of a way to say thank you. You can also share your posts to parties, if there's one going on.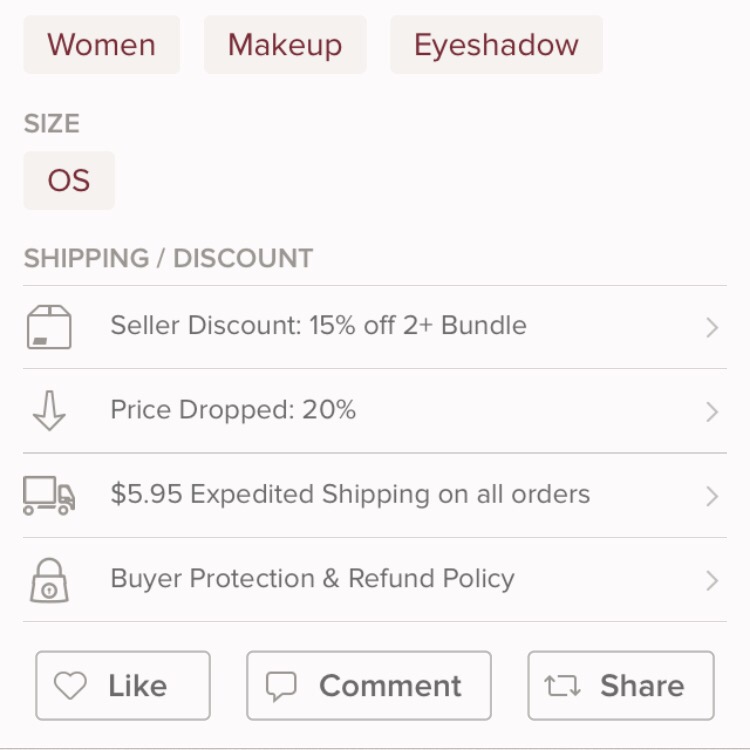 The share button can be found at the bottom right of a listing
WTH IS A PARTY?

A Posh Party is a designated time to share specific things. For example, there can be a "Best In Makeup" party at 2 PM. The party will go on for 2 hours and during that time window, you can share items that fit the description of allowed items. When you view the party info, it'll tell you what categories are allowed. If you try to share something that doesn't fit the description, an error message will pop-up. Parties are a good way to advertise because often times people will share items they like that they find in the party.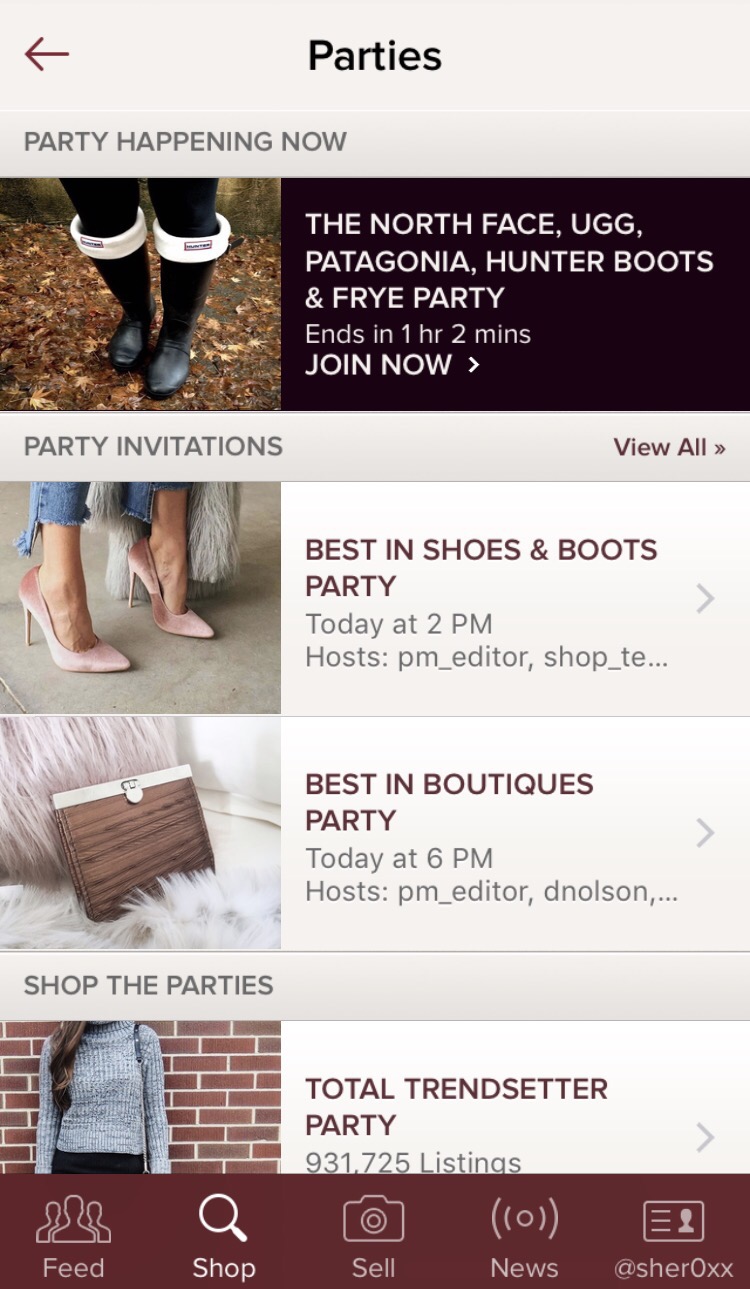 Poshmark Party homepage
LIKE POSTS TO FOLLOW LISTINGS

I don't know if liking a post has any effect on where the listing falls in search results, but I do know if you like a post, you get notifications about it. If the seller drops the price, you get a notification, and if you're lucky, discounted or even free shipping! I ended up buying the coat in the picture because I got a notification that the seller dropped the price AND it got free shipping – I legit only paid $10 for it and got it within 2 days!

HOW TO BUY

There are two options to purchasing items: Buy Now or Offer. A bonus option is bundling.

Buy Now

Self-explanatory. You buy it now! Buy Now takes you to a payment screen to verify your shipping and payment information. You can pay with either credit card, Venmo, or PayPal.

Offer

If you click the "Offer" link instead of "Buy Now" it takes you to an eBay-esque screen where you can bid on the item. Once you submit an offer, the offer is binding and if the seller accepts, you will automatically be charged. Offers are nice because you get to haggle with the seller a little, but as a seller you can get some lowballers, which are not fun at all. Here's a handy little chart I found and agree on:

Bundling

Bundling is when you purchase multiple items from the same seller. I've sold bundles before but haven't personally purchased one myself. Some shops will have automatic discounts if you bundle (for example mine is 15% 2+ items). Purchasing bundles also has the Buy Now or Offer options.
Trading
Often times, other 'Poshers' (Poshmark users) will comment on items they're interested asking, "Trade?" Trading is not encouraged by Poshmark, but it seems like what people will do is pick which items they're trading for, post a listing for really cheap (usually less than $5), and purchasing it will generate the shipping label. I guess ideally, you're just paying for shipping. I personally have not done it and am not interested because my purpose is to get rid of items on the app. I have considered it, but never really saw anything that was, in my opinion, worth trading for.
SHIPPING ITEMS

So you finally sold an item, what now? Ship it! I do a lot of online ordering so I have small boxes lying around that I'll recycle and use for shipment. I sold a lot of my makeup collection and since those items are particularly fragile, I had to ship them in bubble wrapped envelopes.




The size I used most was the 4×8 (#000), you can get them on amazon for $7.99 for 50 or search for a size that you need. I am conscious that buying shipping materials essentially takes a cut of the profit so I try to recycle boxes as much as I can. You do want to be considerate of your customer and not send them jacked up boxes either!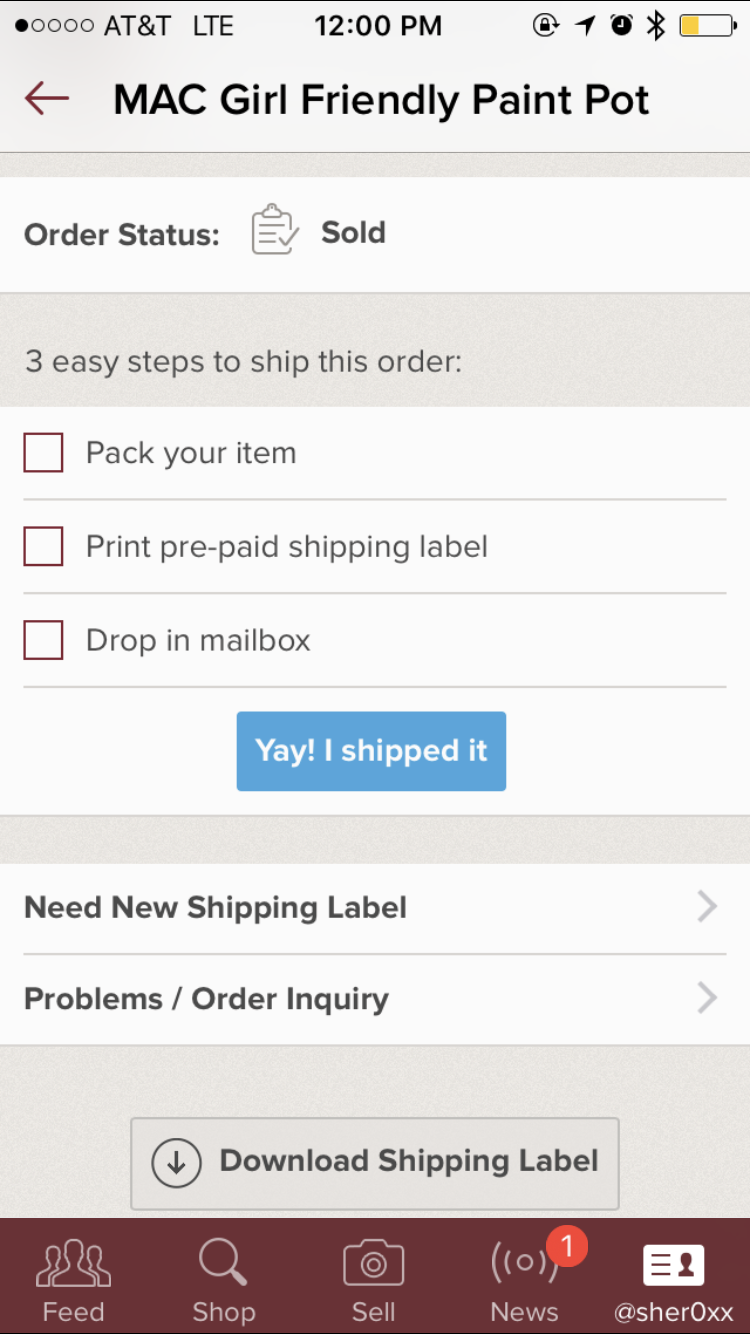 Click "Yay I shipped it!" to notify the buyer it was shipped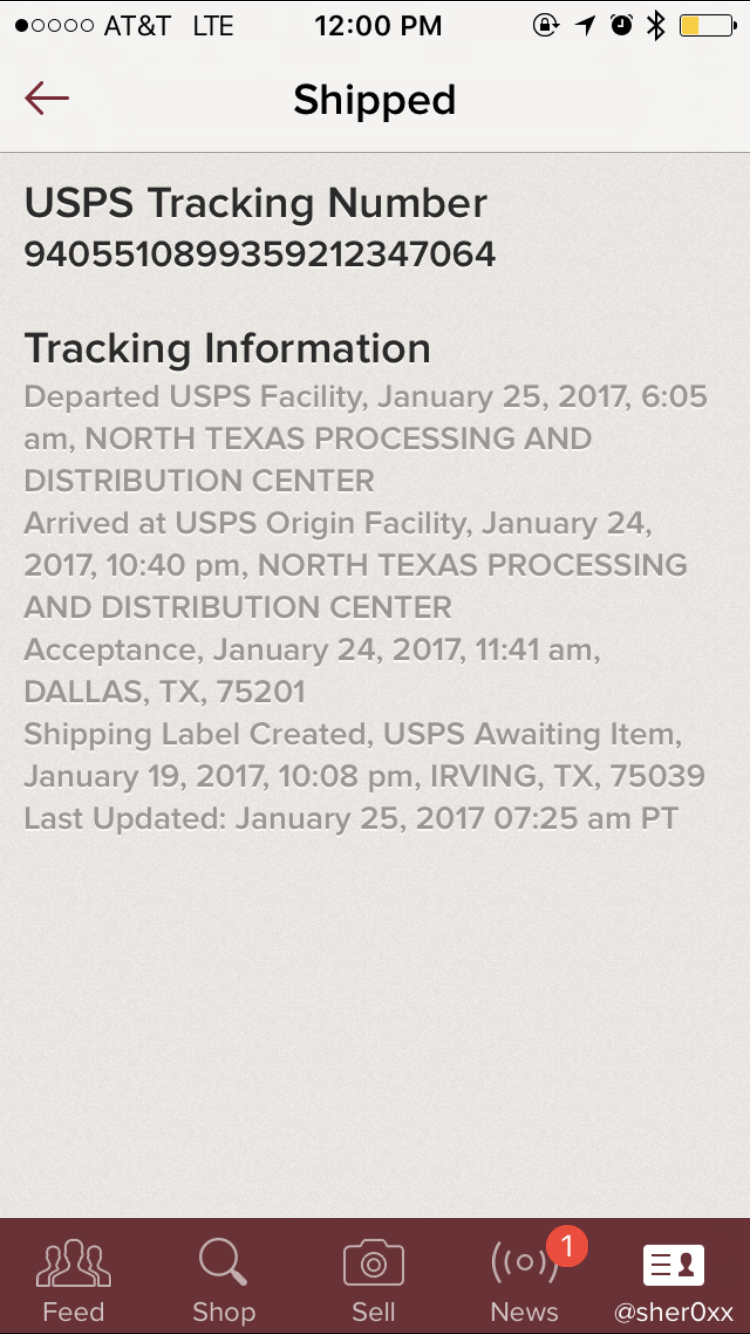 Tracking information from a seller's point of view.
ACCEPTING ITEMS / RELEASING FUNDS

Once you ship the items, a notification is sent to the seller and the item can be tracked either in the app or on USPS.com using the link that was emailed. As a seller, you have 7 days to ship the item, otherwise the transaction is cancelled. You do have the options to click the "Yay I shipped it!" button in sale, but if it isn't scanned by USPS within 7 days, it's not considered shipped. It takes about 2 – 3 days shipping for the items to arrive and once the tracking marks the item as 'Delivered' the buyer has 3 days to accept the package in the app and release the funds to the seller. If it's not accepted in 3 days but marked as delivered, the funds are automatically delivered to the seller.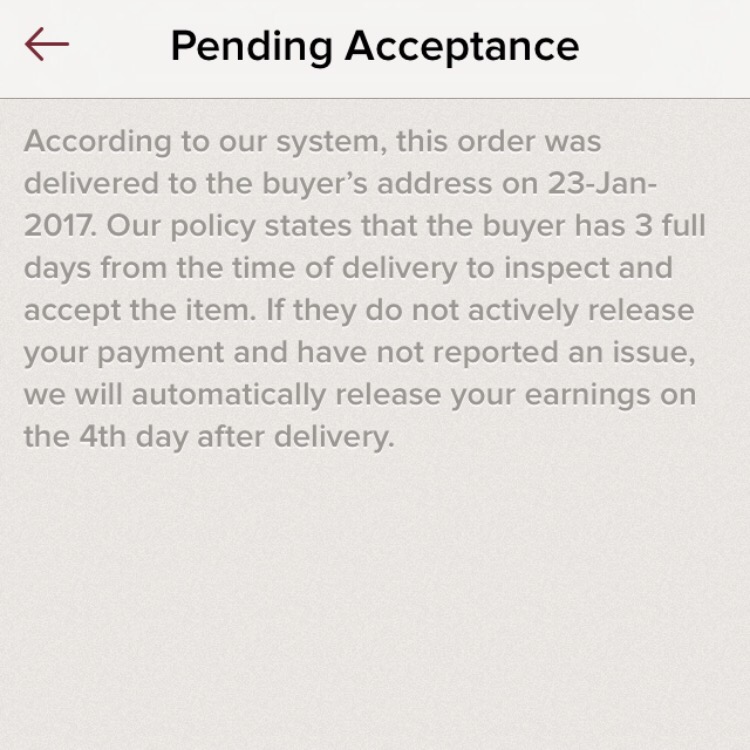 Pending acceptance from buyer.
GETTING PAID

I'm definitely a fan of the payment structure in Poshmark. I've sold on eBay before and they only release funds once a month. Another thing about Poshmark vs. eBay is that Poshmark takes their cut up front, whereas eBay charges you separately. There's good and bad in both of those, but since my sales aren't usually very high priced, I personally like the fact that the app tells me up front what cut they're taking and takes it out up front.

In Poshmark, once the items have been accepted, the payment is redeemable right away. As far as I know, there's no limit to how many times you can redeem funds in a month – I've done it after every sale was credited to my account and only recently just waited to pull it out.

Your payment is redeemable in 2 ways:

1. Poshmark Credit

Poshmark Credit is exactly what it sounds like, you can use the funds to purchase other items for sale in the app. As long as you have funds in your account, it'll automatically take payment from there first before asking for a different payment method.

2. Direct Deposit

You can have the funds transferred to your bank account using ACH. I have it sent to my checking account and once I put in a redemption, it's in my bank account within 2 – 3 days.
To cash out – click 'Redeemable'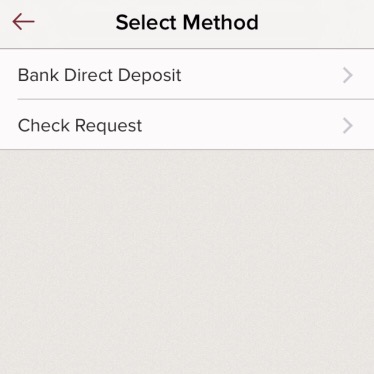 Select method.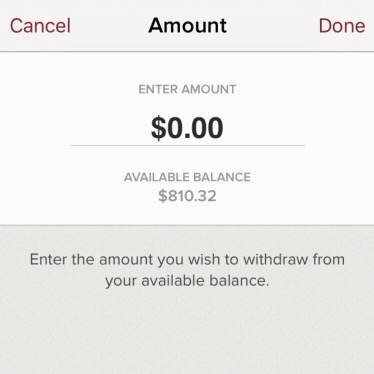 Enter the amount you want to redeem.
So there you have my extensive Poshmark guide for the average Jane! I feel like I pretty much covered all the basics, but if you have any questions feel free to ask!