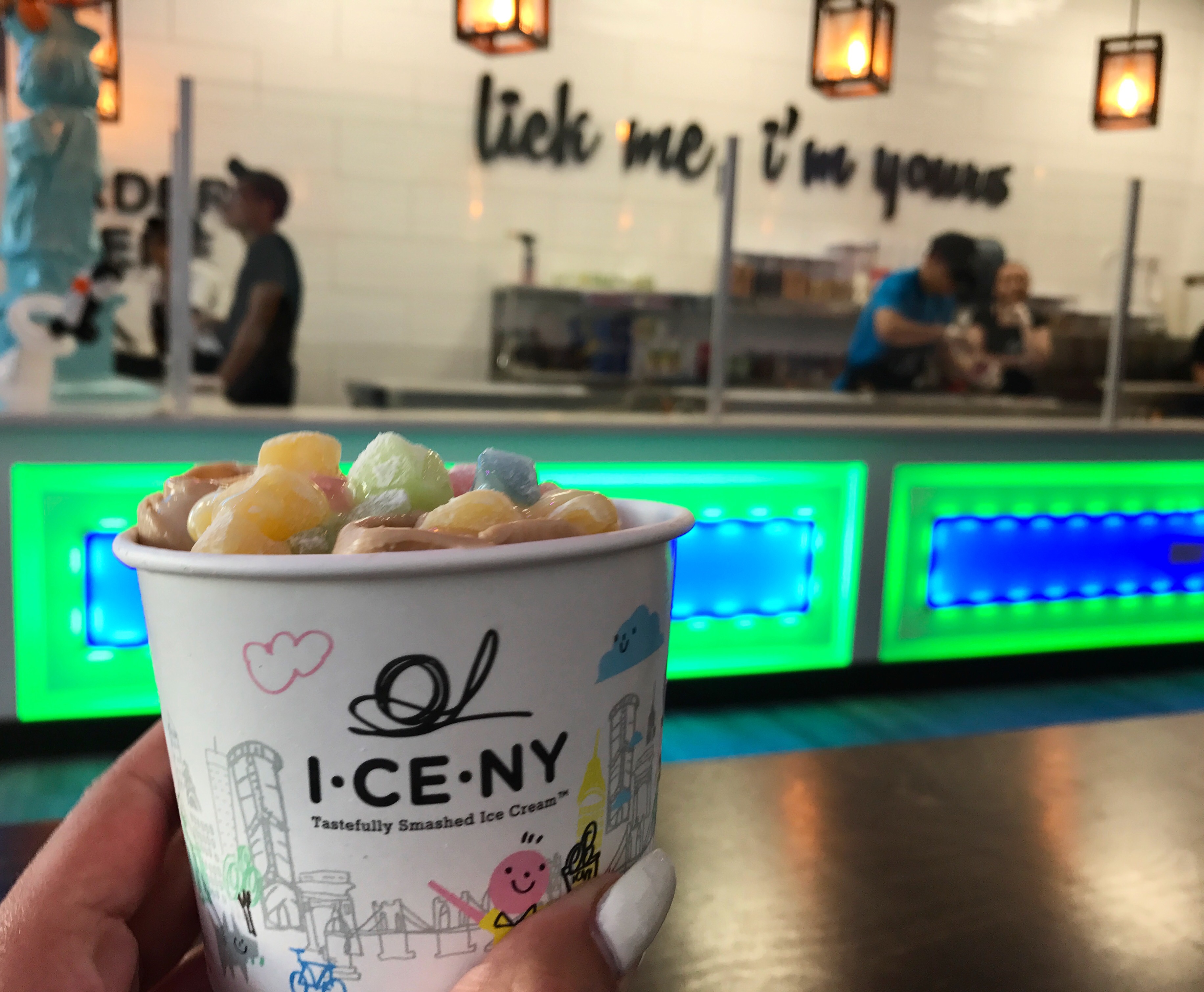 I don't know about you, but to meet it feels like there's always some new food trend or other breaking out on the scene. Sometimes those Facebook videos look mouthwatering, other times I'm thinking why would you do that? but to each his own and the foodie in me won't completely knock it til I try it. Rolled ice cream is one of those trends. Rolled ice cream originated in Thailand a few years back and seems like it hit the US pretty hard in the last year or so. I've been wanting to try it out, but to be completely honest, I don't have much of a sweet tooth! But I saw the COMING SOON signs hung up outside of I CE NY's new Uptown Dallas location and knew I had to check it out once it opened.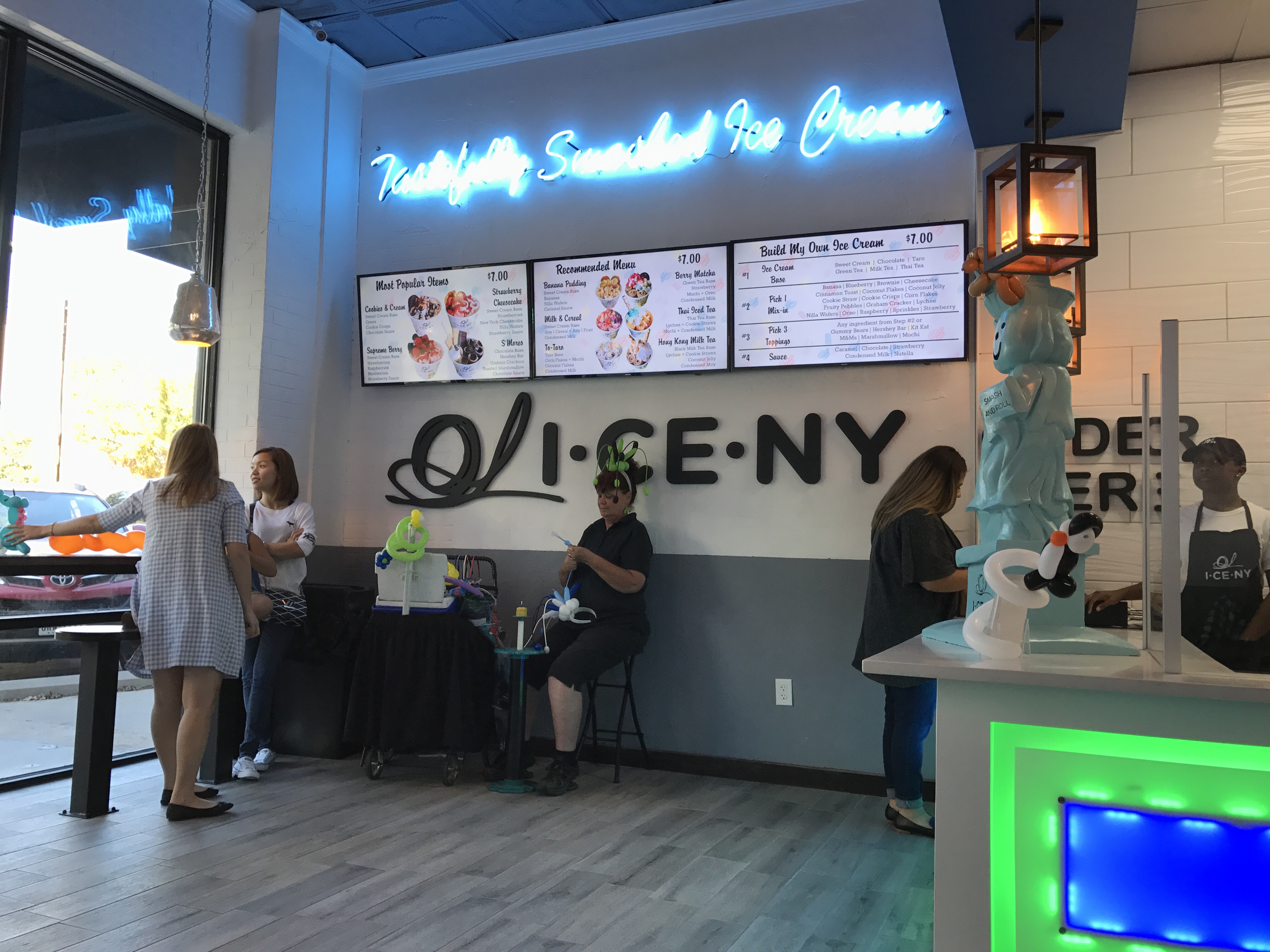 I CE NY is a franchise rolled ice cream shop that obviously started in New York and spread across the U.S. Located in a strip mall on the corner of McKinney Ave and Boll St, I personally would miss it if I didn't know it was there. The shop itself is cute – once you walk in, the cash registers are located to your left and you can see 3 big steel grills lined up behind the plexi glass. There's several concoctions to choose from on the menu, or you can be rebellious and opt to customize. All the combos in the pre-made menu are $7 each, which comes out to $8 and some change with tax. My only gripe about their menu is that there's no nuts! No peanuts, almonds or anything.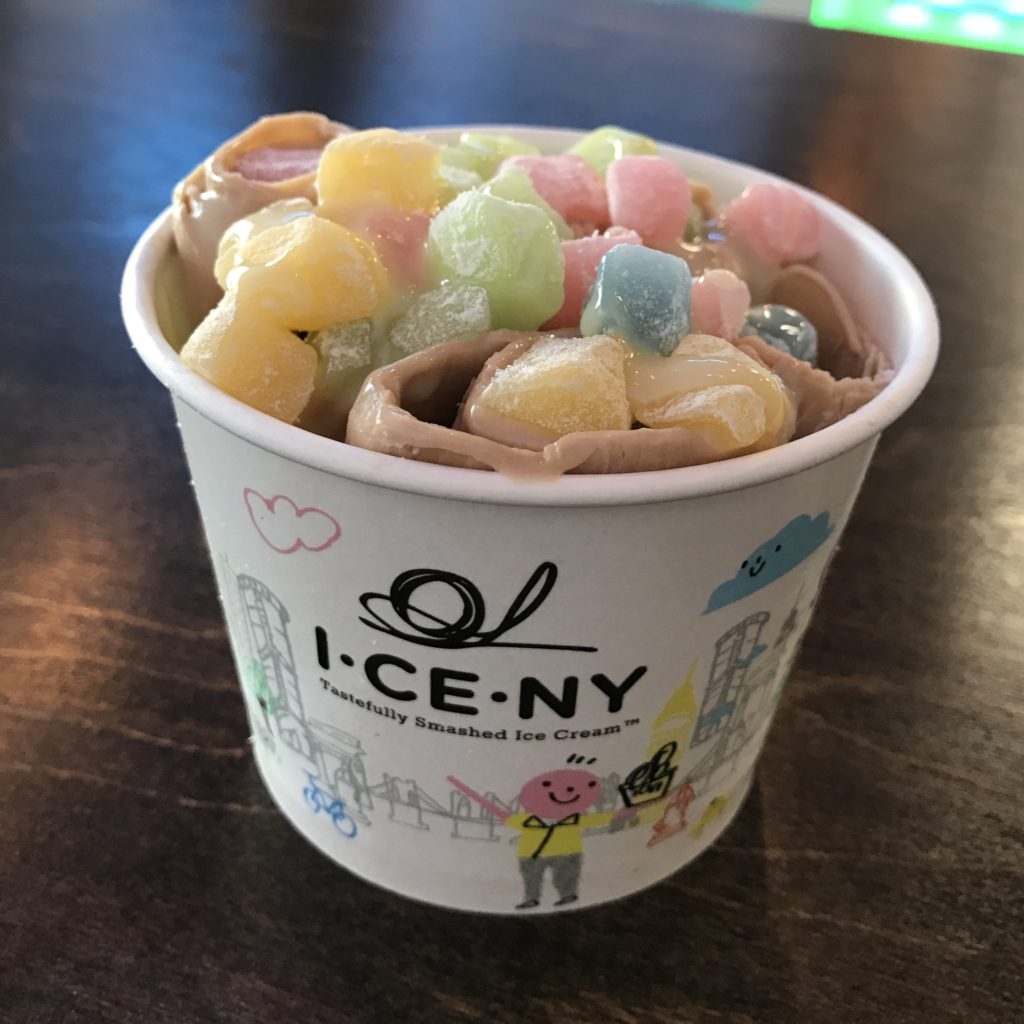 I ended up getting the Milk Tea and subbed one of the ingredients for mochi balls. According to the menu, it should've came with cookie straws but I didn't get any. 🙁 Overall, it's a pretty cool concept – the cream is poured over those freezing steel grills, mashed with any ingredients and then rolled up before getting put into a cup. The ice cream itself is nothing spectacular, but if you love ice cream, I don't see why you wouldn't like it. I don't think I'd be a regular just because of cost and I don't have a sweet tooth in general but the next time I get a huge ice cream craving, I just might walk over.
I CE NY (Uptown Dallas)
2633 McKinney Ave #170

Dallas, TX 75204

www.icenyicecream.com
@icenydallas