One of the things that I love about Dallas is the ever growing food scene. Having grown up in Hawai'i and having lived in LA, food has always been so important to me. I was worried when I moved to Dallas 5 years ago that there wouldn't be a great food scene, but it turned out to be a happy surprise! There's a lot of diversity – Asian, American, Italian, Mexican… I'm still exploring. The pop-up food scene in Dallas has been exploding, especially since COVID hit. Sandoitchi is one of the newest pop-ups and it's become so exclusive it sells out within 30 minutes of their weekly pre-sale!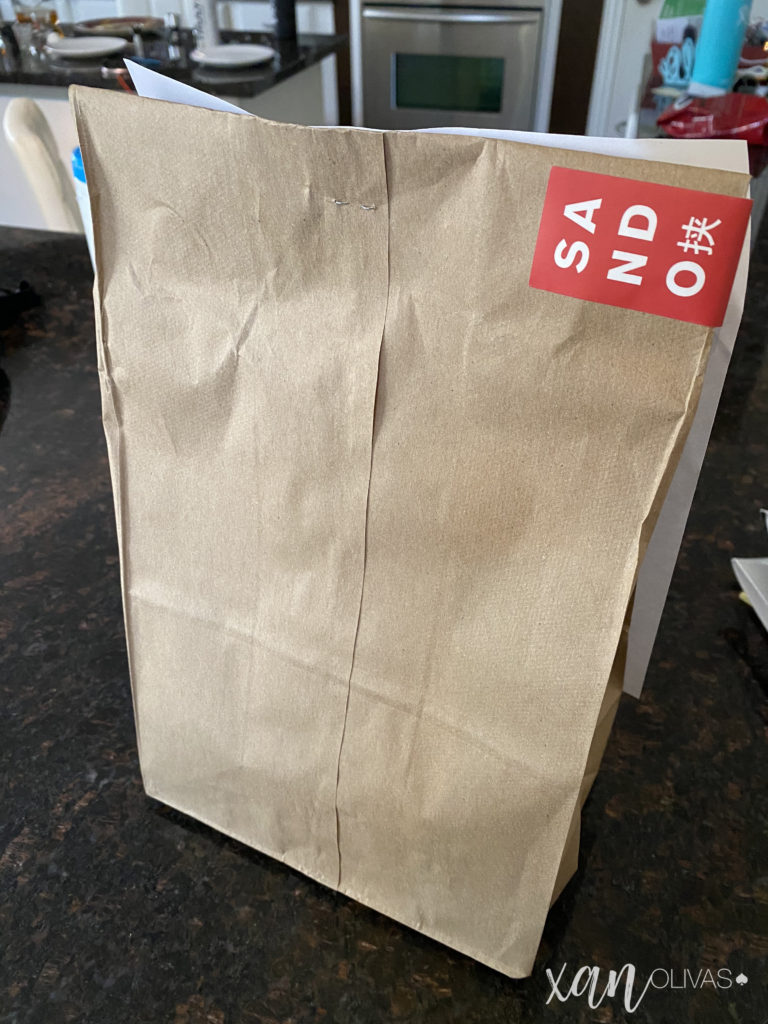 HOW DOES IT WORK?
Sandoitchi opens up it's weekly pre-order on Sundays at 6 PM. The menu varies slightly from week to week (sometimes they have Hot Truffle Chicken Katsu, other times they don't). They eve have a Wagyu Sando! They give you several options for pick-up times. You choose which sandwiches and sides you want and the date you want to pick it up. There's only one option for a pick up location – the address they give is the same address as Niwa Japanese BBQ in Deep Ellum. The pick-up door is on the side of Niwa and is marked by a huge Sandoitchi sign.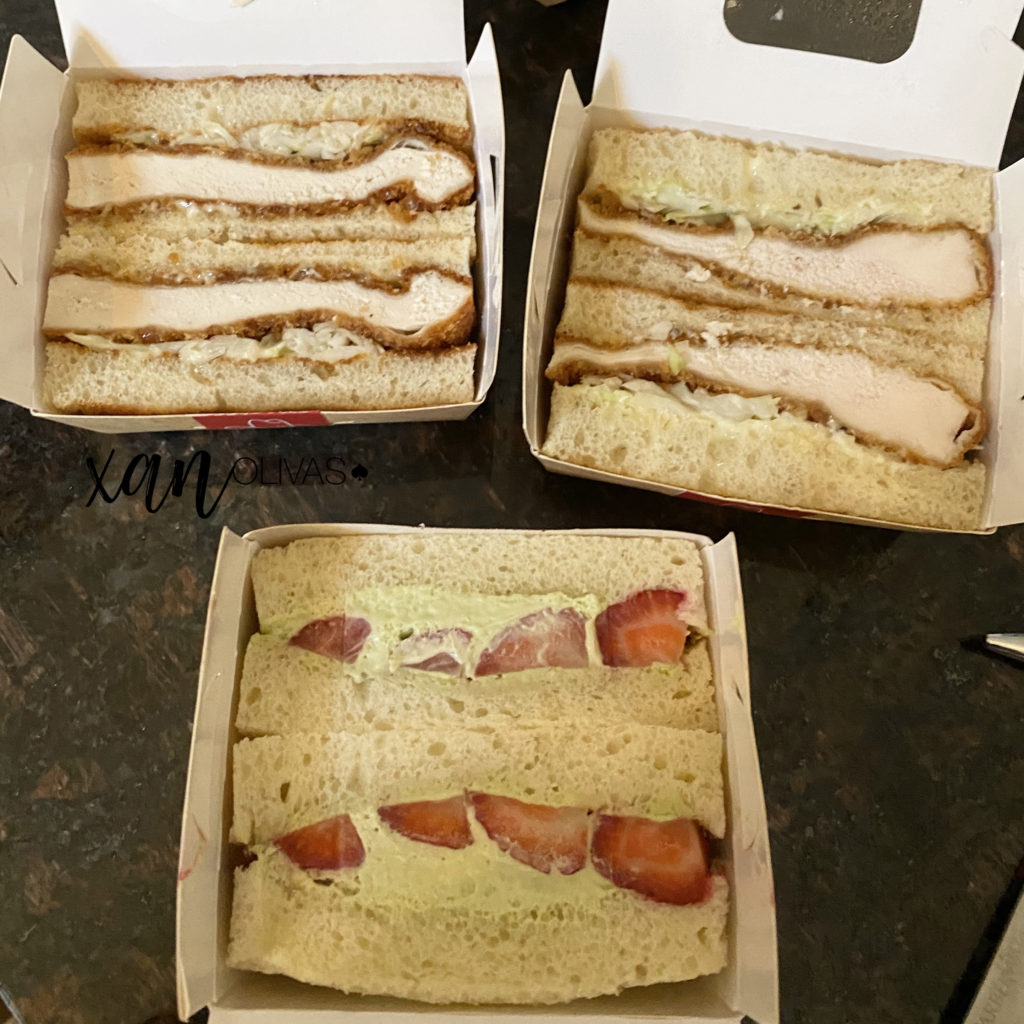 MY EXPERIENCE
I had heard about Sandoitchi a few weeks ago on Instagram and had been wanting to try it, but it sold out so quick every week! I finally turned on notifications from their IG account and was able to get into pre-orders two Sundays ago. I ordered two Truffle Chicken Katsu Sandos and one Strawberry Matcha Cream Sando for pick up last Saturday. They gave me a pick up window from 12:30 PM – 2 PM, but I didn't get an email confirmation that my order was ready for pick up until 1:30 PM. I was running late anyway, so I wasn't able to make it over until close to 2.
I loved the chicken sando because it combines two things I love – chicken katsu and truffle! It wasn't as amazing as I thought it would be, but I think it's because it wasn't hot when I ate it – I had to drive 30 min to pick it up and 30 min back home. Adam was not a fan, but he doesn't like truffle anything so go figure. The strawberry matcha cream was so good! The matcha wasn't overwhelming and the cream was the perfect sweetness for me.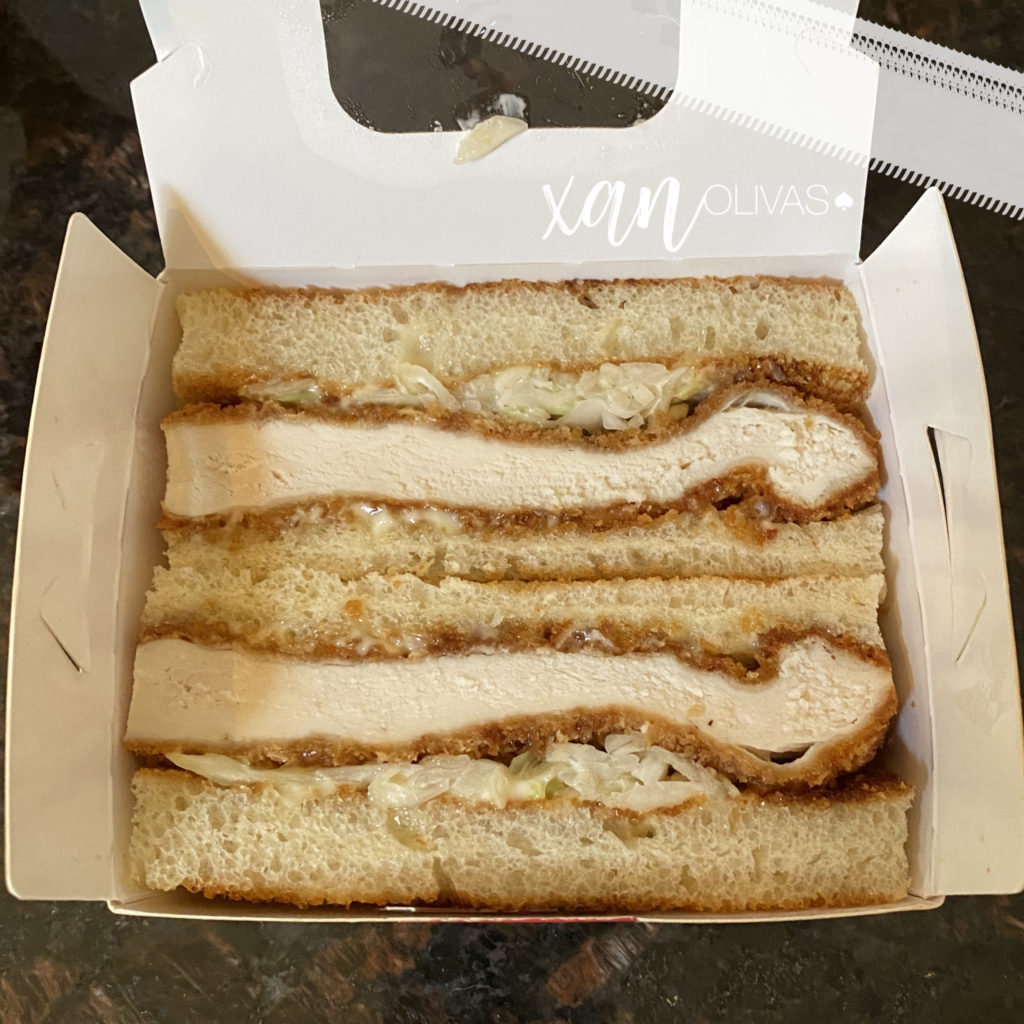 THE VERDICT
Overall, I think it's definitely worth a try. I'd love to try the Wagyu Sando but it's a little out of budget – the menu last week had it at $55! I heard the pudding they have is really good, but it was sold out by the time I ordered. I'd also want to try the hot truffle sando, which wasn't on the menu the week I ordered. I'm glad I finally got to try it, but I think I won't be going back until they have a brick and mortar store so I can get my katsu sando fresh! Have you tried Sandoitchi or anything similar?