This post may contain affiliate links which means I will get a commission if you make a purchase at no additional cost to you.

Growing up in Hawai'i, I rarely ever wore shoes – it was always slippahs or sandals. My sister still tells me I look weird with covered shoes on! The Tory Burch Miller Sandals are the ultimate basic sandals – every fashion blogger and her mom has a pair or two! But with good reason, because I love them and I would buy them in every color if I could! The only problem is the price tag – these babies range from $$198 – $225 a pair at full price! I bought my first pair a few years ago in black patent leather and I loved it, but I lost them and didn't get them replaced until recently.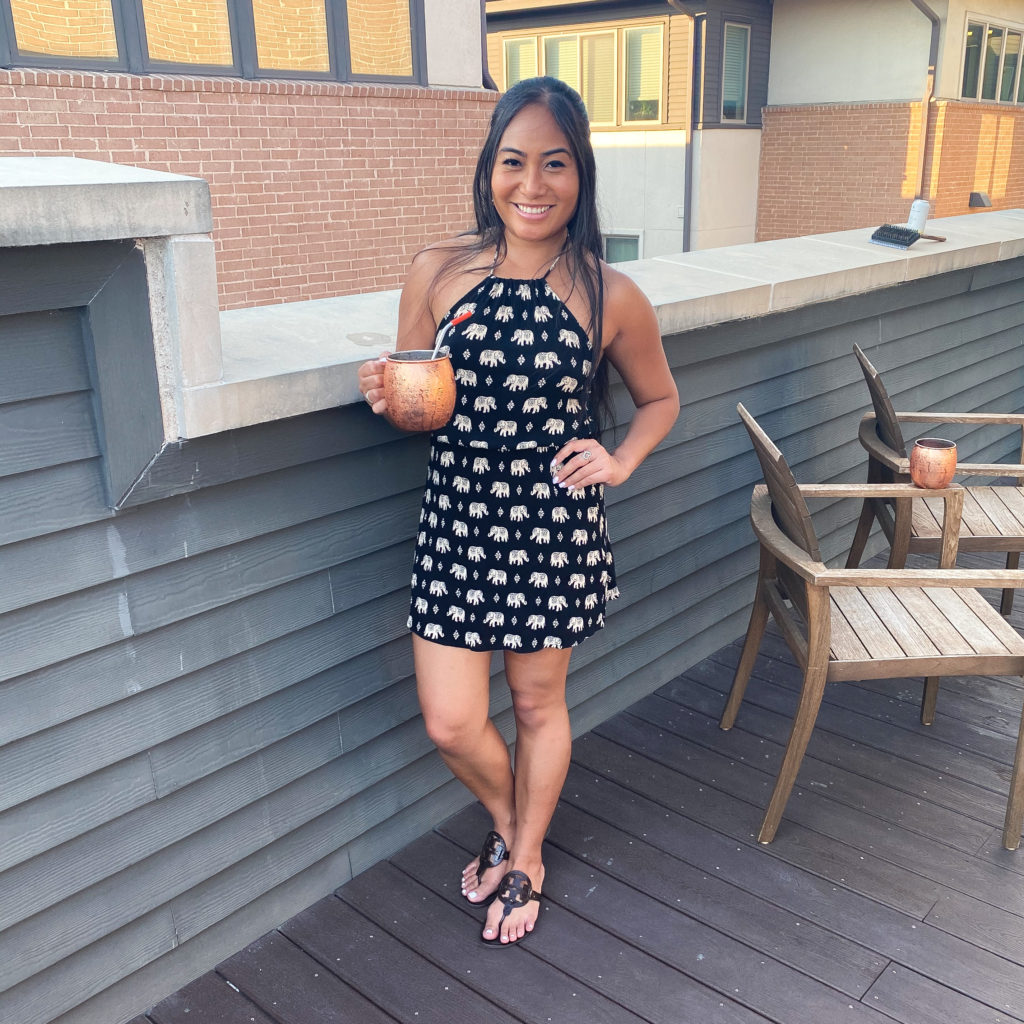 The Miller Sandals go on sale every year, but you have to catch them 'cause they sell out really quick. I found a pair of these dark brown leather Tory Burch Millers on sale at Nordstrom Rack for $138!
I want to say it's all hype, but I think they are worth the hype! My shopping has evolved from cheap, trendy Forever 21 style to more classic, quality products so I'm willing to pay for better quality if I know it'll last. Don't get me wrong, I still love me some Target shoes and I'll still browse around Forever 21, but I'm willing to splurge on some classic items. Tory Burch Millers are laser cut leather sandals that come in all colors and prints, sometimes the logo is made out of metal instead of leather. They're constantly coming out with different prints, the latest I've seen are these cork sandals:
The sandals are super cute, go with practically everything, and are nice enough to dress up or down. The first pair I bought, I had for a few years before I lost it and they held up really well. They do crease around the area the ball of your feet sits on, but otherwise didn't show other signs of wear. I found that my old Tory Burch Reva flats wear much more quickly than these. My only gripe with the Miller sandals is there isn't a lot of support (I mean they are flip flops!) so if you walk around all day, you'll definitely feel it. If you need more arch support, these are not for you, but I normally only wear them for a few hours at a time. Either way, I'll totally buy more pairs in different colors! I finally replaced my old pair of black patent leather Millers when I saw them on sale at Saks Fifth Avenue!
Like I mentioned, the sales come and go really quickly but I found these pairs for less than $160! Some reviews say sizing run smalls, but it's true to size for me. I'm a true 8.5 and sizing up to 9 too big for me.
Overall, I think the Tory Burch Miller sandals are worth the hype and are a classic staple in any closet. Do you have a pair? Which ones do you have?