This post may contain affiliate links which means I will get a commission if you make a purchase at no additional cost to you.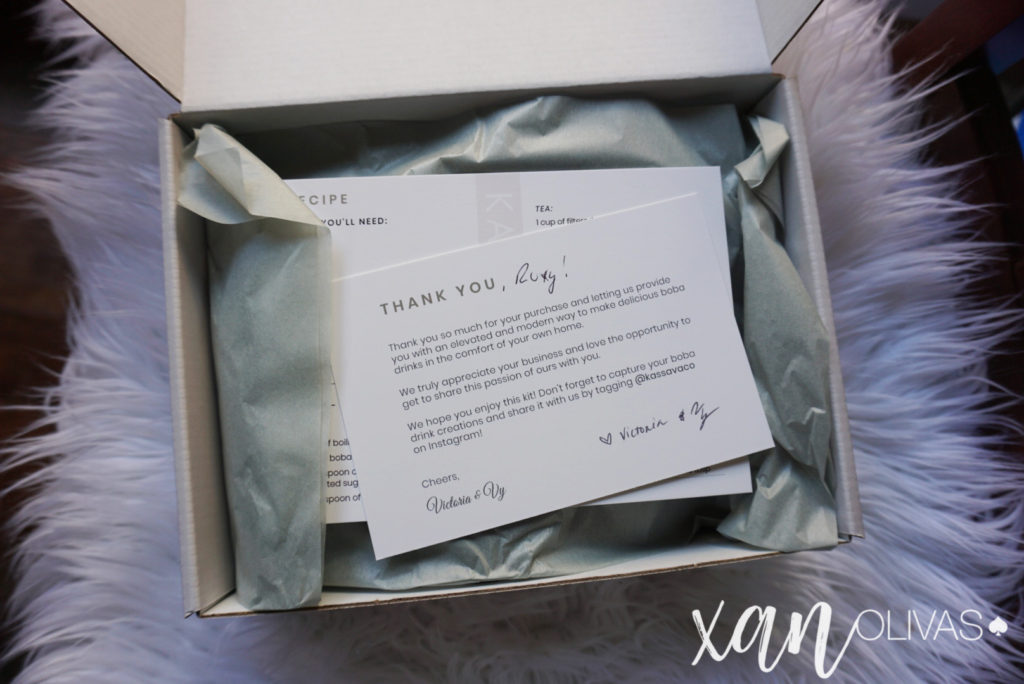 Boba tea, or bubble tea, is a drink that originated in Taiwan and it's usually tea based with tapioca balls (boba) added at the bottom. One of my faves, and a classic, is milk tea boba! With quarantine going on, I haven't made a trip out to get boba so I was excited when I found out a couple of my sorority sisters started Kassava Co – premium boba tea kits that you can make at home!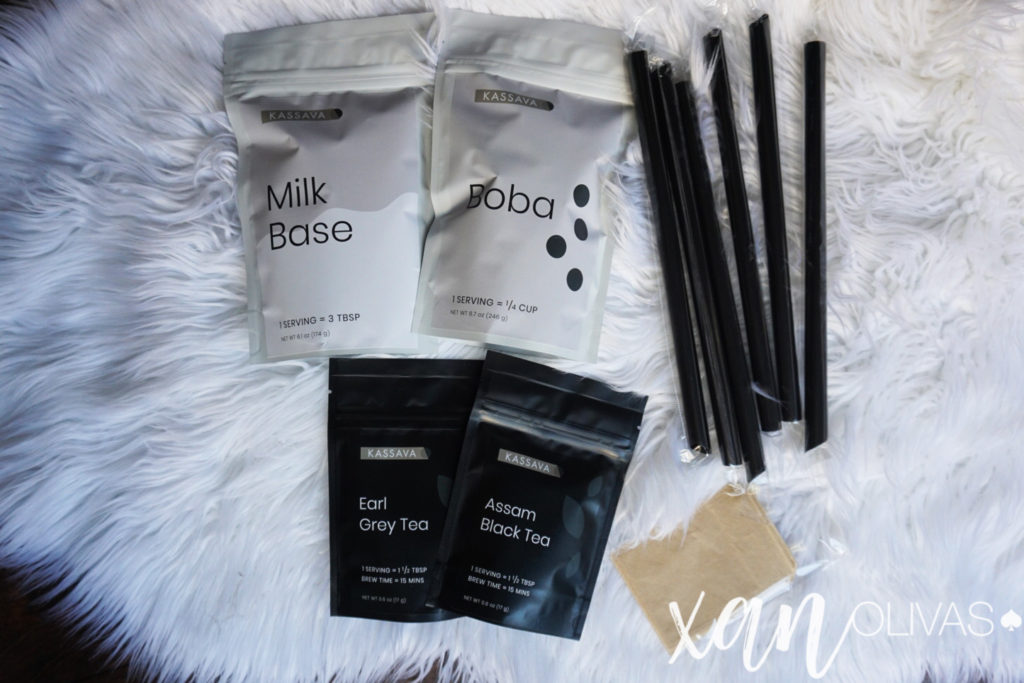 How cute is their packaging? It's a boba straw with little boba pearls falling out! They have two different flavor kits: black tea and green tea. I got to try out the Black Tea Boba Kit with Milk Base. The kit comes with 1 pack each of Boba, Powdered Milk Base, loose leaf Earl Grey Tea, loose leaf Assam Black tea, 6 boba straws, and 6 tea bags. It also came with a personally signed thank you card and a recipe card on how to make the boba tea with variations. I love the minimalist packaging and how you can tell the cardstock paper they used is high quality! You also have the option of getting kits without the milk tea base included. The kits are $30 each with the milk base and $27 each without it.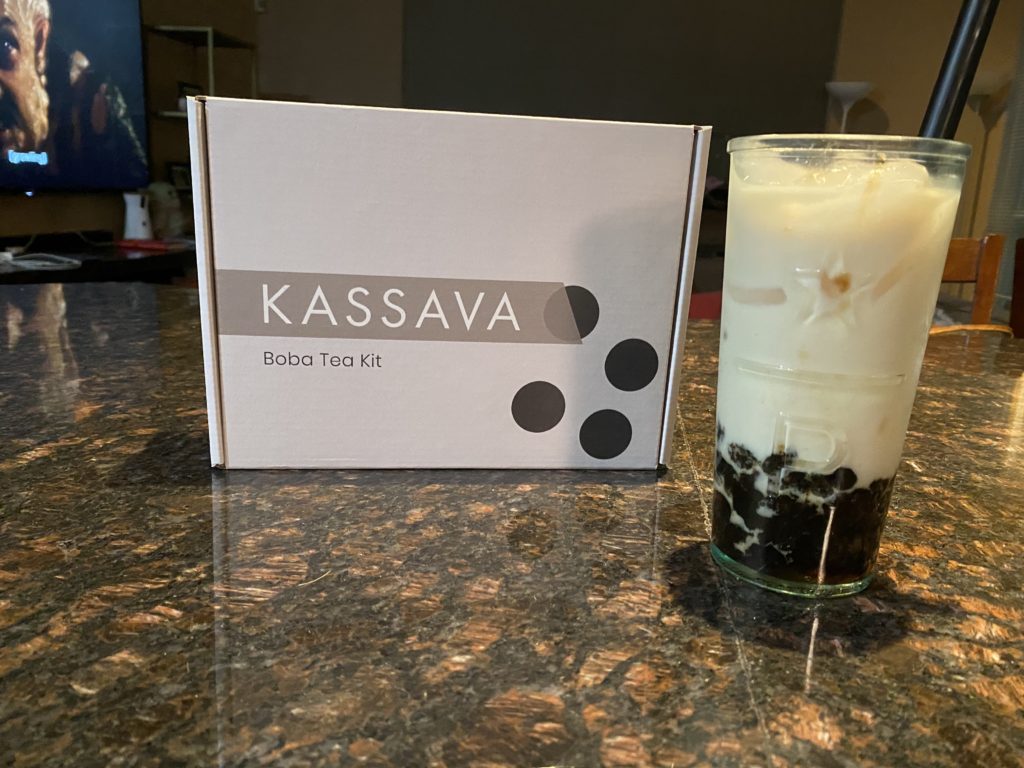 To make the boba, you boil the tapioca pearls for about 35 minutes, let it cool, then steep the tea. I mixed the tapioca pearls with brown sugar and scooped it into a cup. Then I added the milk base to the tea, added some sugar, mixed well with ice, and poured it over the boba. Boiling the boba is the longest part of the process, steeping the tea and putting it all together is pretty quick. I tried the Assam Black Tea first, then the Earl Grey. I personally prefer the Black Tea, but I love them both!
One thing I really like about making it at home is that I get to control the amount of sugar that goes in it because even the least sweet boba tea has a ton of sugar. The only thing I wasn't a huge fan of was the string on the tea bags wasn't super easy to tie – I know, I know, it's such a minor thing and didn't affect making the tea. I have a cheap tea infuser like the one below and I preferred using that over the tea bags. I followed the recipe as it was on the card and it recommends 2 tablespoons of milk base, but I liked a little bit less.
Overall, I think it's a great product and worth the cost. (And I swear I'm not being biased!) It seems like the kit will make 6 drinks (especially based on the number of tea bags and boba straws) and for $30 it's about on par with buying a boba in store. I definitely like the convenience of not having to go all the way to the store and being able to control the amount of sugar in it. I also love that it's an Asian-women founded business so I 100% support that! Would you try making homemade boba tea?