The first 2 days of my Mexico trip, we spent in Tulum and the last 2 1/2 I spent in Cancun with my girl, AE. She booked the Sunset Marina Resort for the two of us and it's an all inclusive resort! I've never stayed at an all inclusive before and as much as I loved the casita at Papaya Playa Project, I was so happy to be in a legitimate hotel and having unlimited food and alcohol was amazing!
The resort is located on the peninsula in Cancun with a strip of beach area. There are a ton of activities to do everyday like water sports, activities for kids and nightly shows. They have a concierge who can tell you about any tourist activities – like visiting Chichen Itza or Xplor Adventure Park (which I'll talk about in my next post!) or getting bus rides and cover into one of the infamous Cancun clubs. There is an option to just book a room and not do an all inclusive package, but like I said,
we definitely did all inclusive.
I don't know what type of vacationer you are, but I'm very go with the flow and "let's just see what happens and how I feel to decide." We had absolutely no specific plans in Cancun and the two days we had there were definitely for rest and relaxation. The first room at
Papaya Playa
was such a let down, when we walked into the studio apartment style room at Sunset Marina we were amazed! There was a little kitchenette (no stove) with a mini fridge with a few beers, a tall dining table, sitting area, and outside jacuzzi!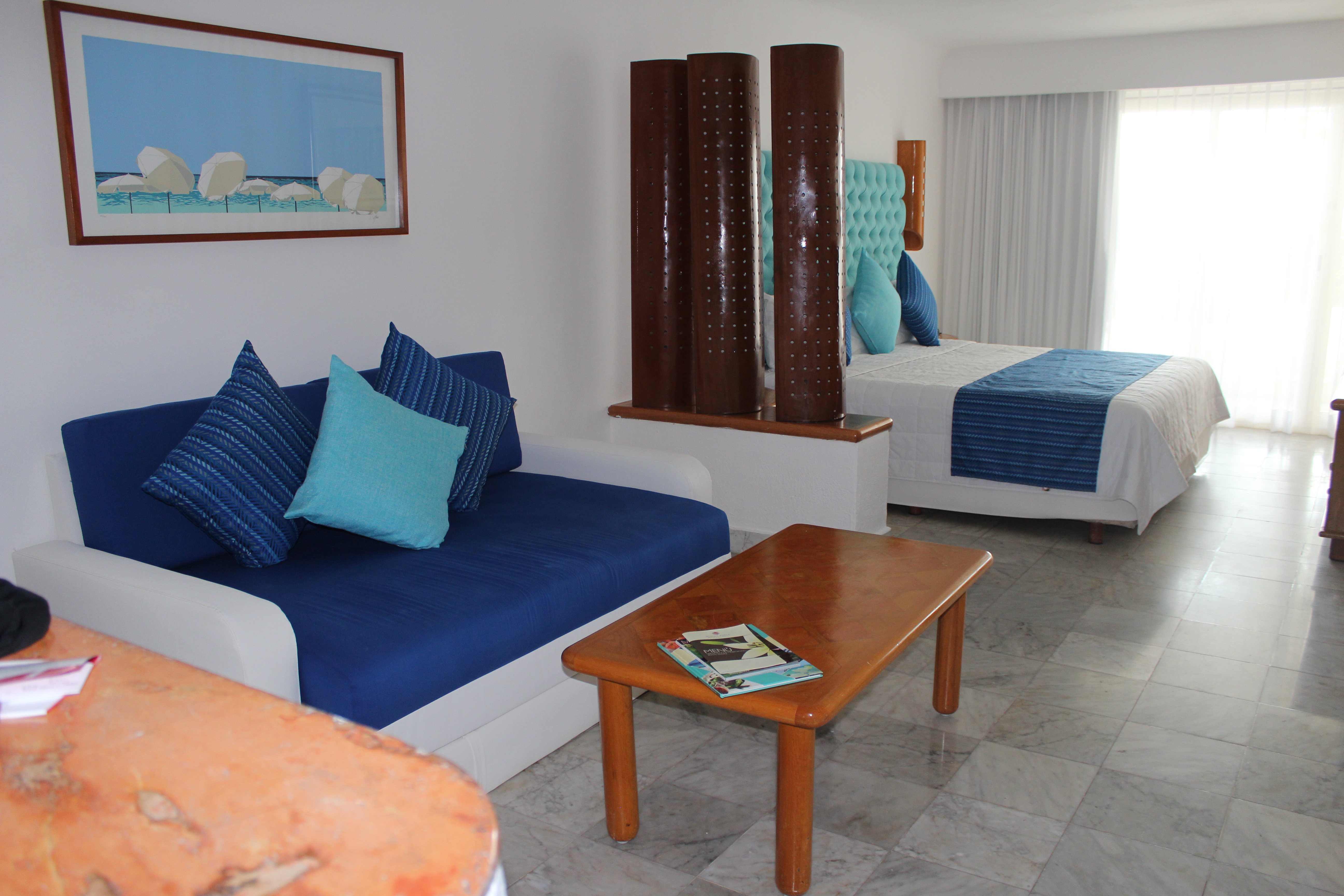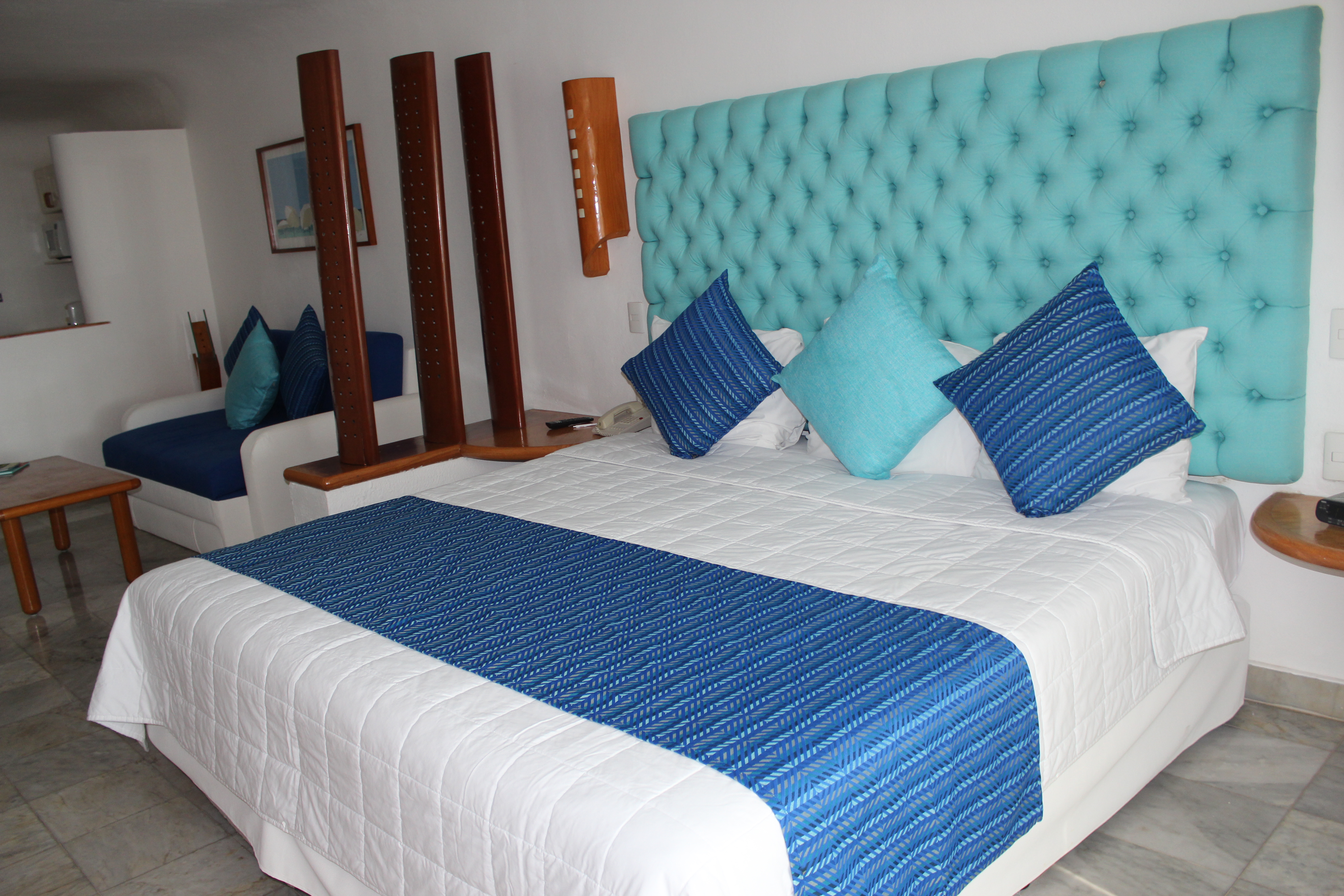 I loved the blue tufted headboard and you know we definitely made use of that jacuzzi!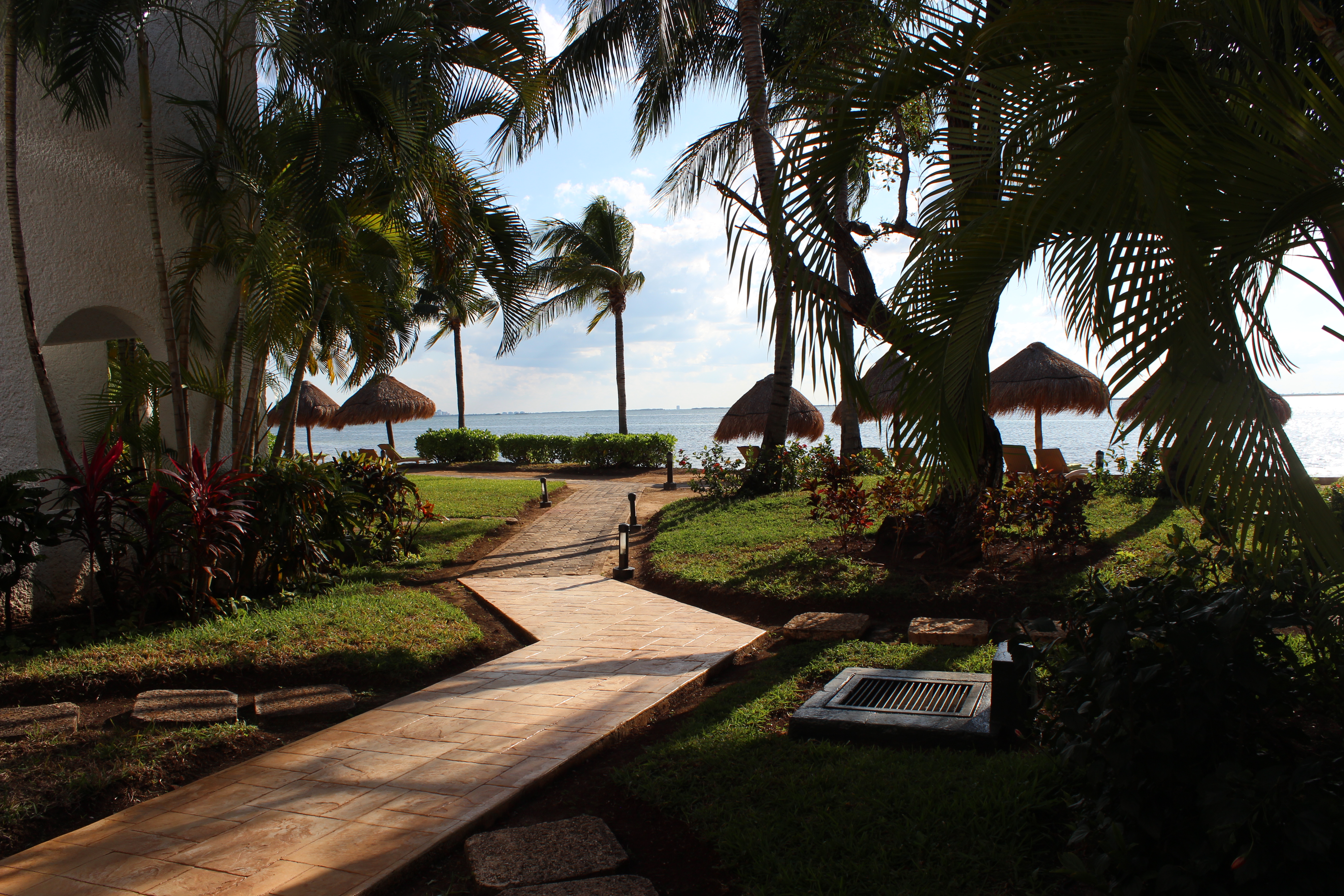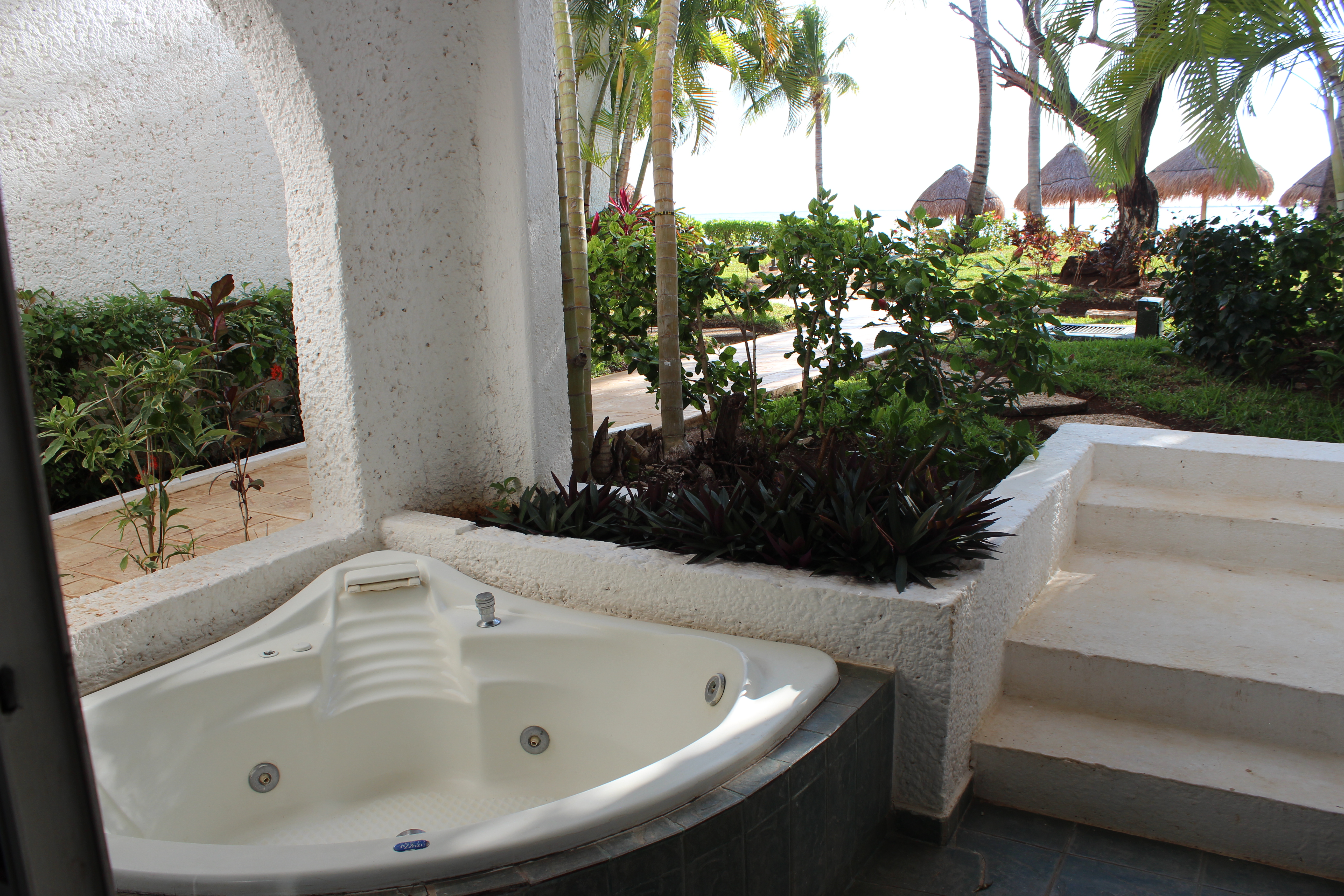 There are three different restaurants on site – La Vela a more formal, sit down, a la carte restaurant, La Pergola a more casual, buffet style restaurant, and Il Forno a casual open pizzeria posted right on the beach. We ate mostly at La Pergola, but had a pizza the first night at Il Forno. We didn't eat at all at La Vela, but there was just so much to choose from in the buffet.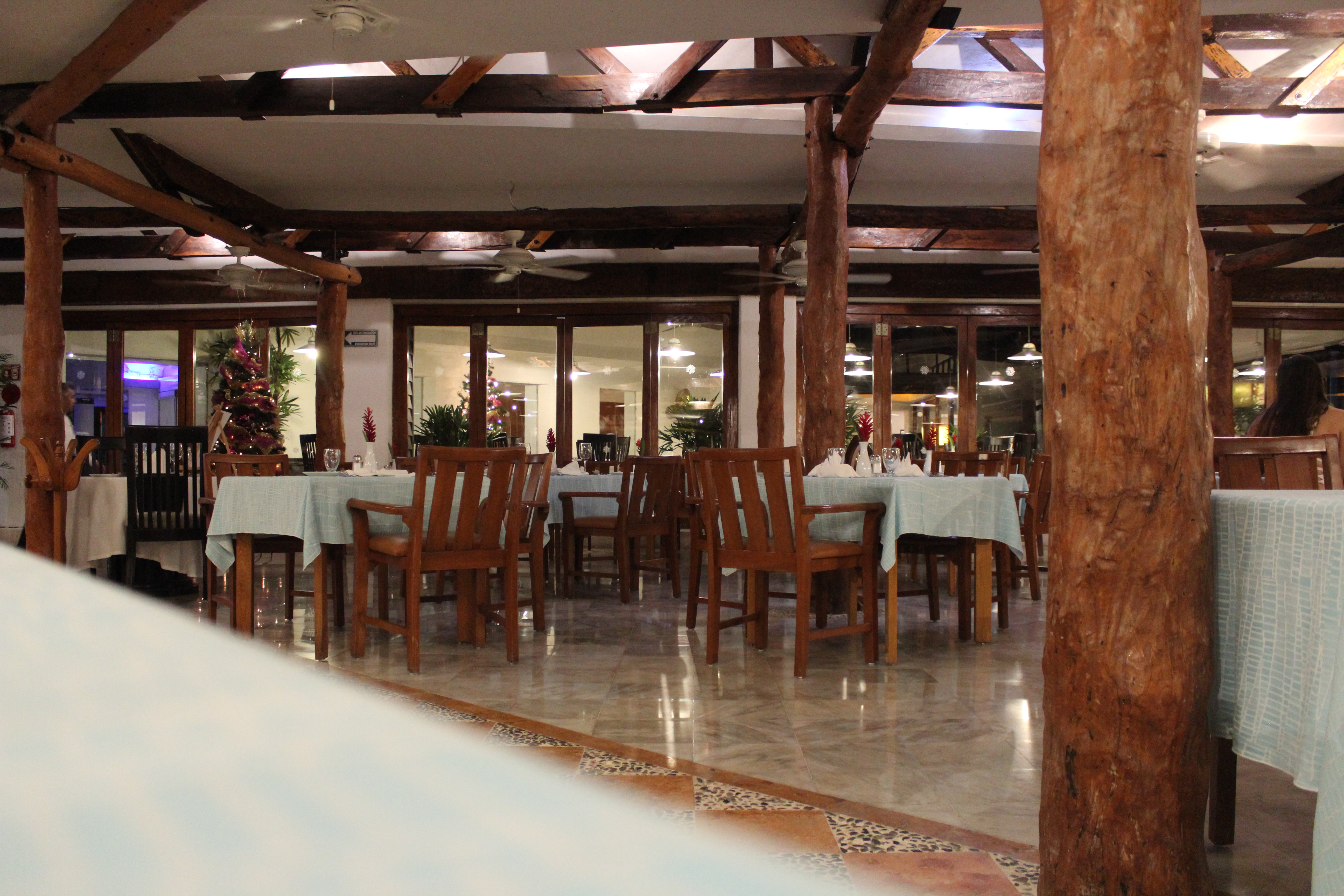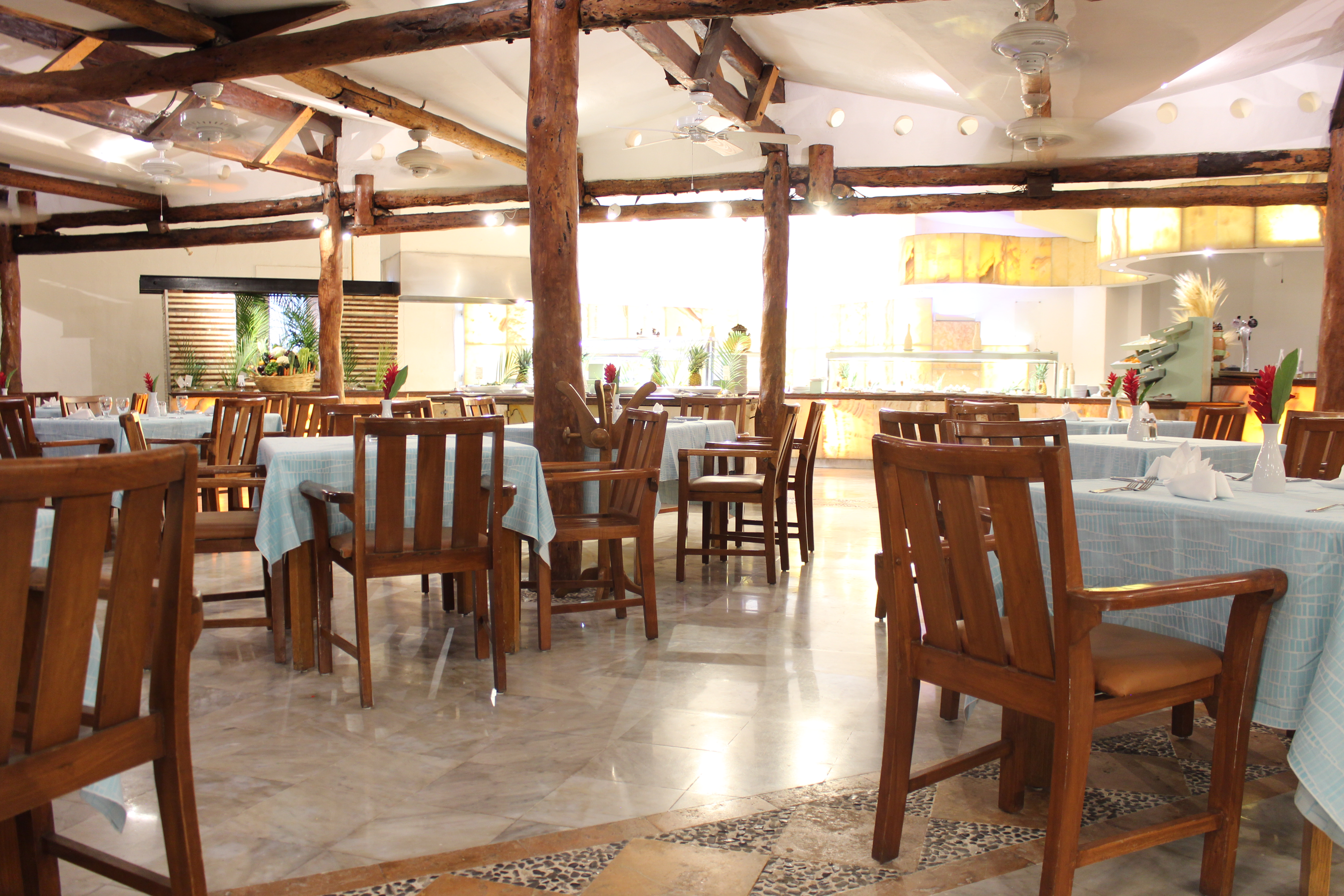 My favorite thing about the whole experience was definitely having the open bar. You basically have a running tab billed to your room, but since its all inclusive, you don't have to worry about it! You'd think I was sitting poolside with margaritas, but my favorite drink was their micheladas! Every other michelada I've had has had clamato juice in it, but these were different because they didn't have clamato in them at all!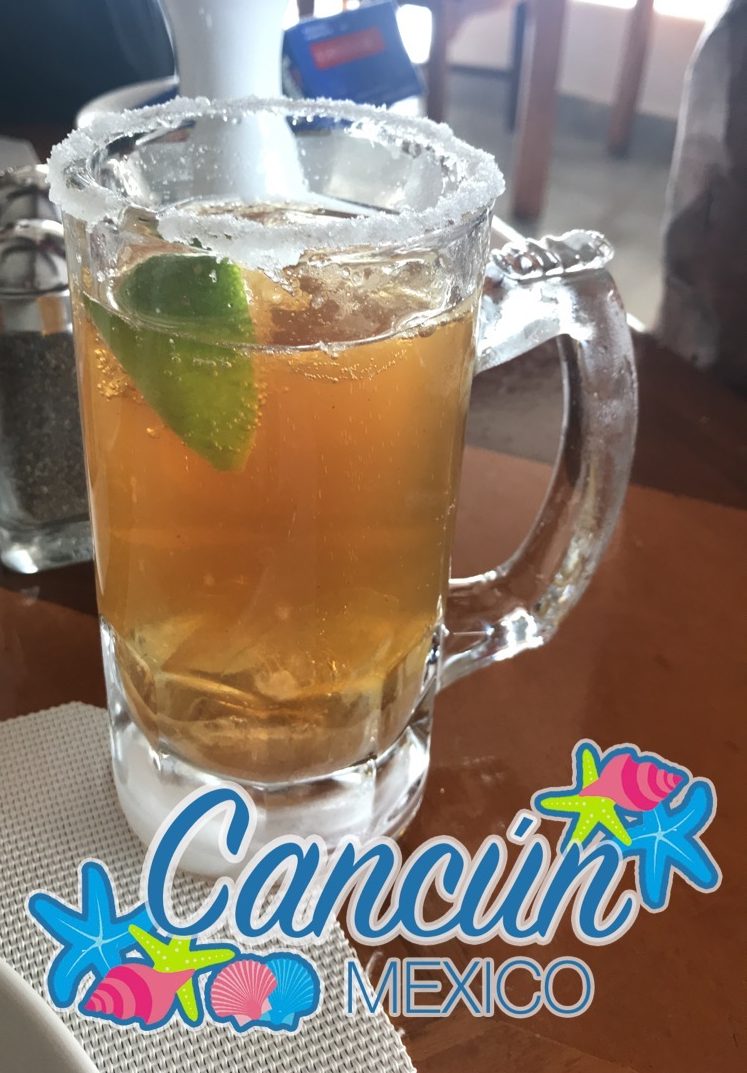 We watched them make it and it looks like lemon juice, worcestershire sauce, soy sauce, tabasco, salt, and of course, beer! The soy sauce surprised me and the combination sounds so weird together but oh my gosh. I loved them!
Right outside of La Pergola is the pool area. There's a lower pool with a slide and an upper pool complete with pool side bar.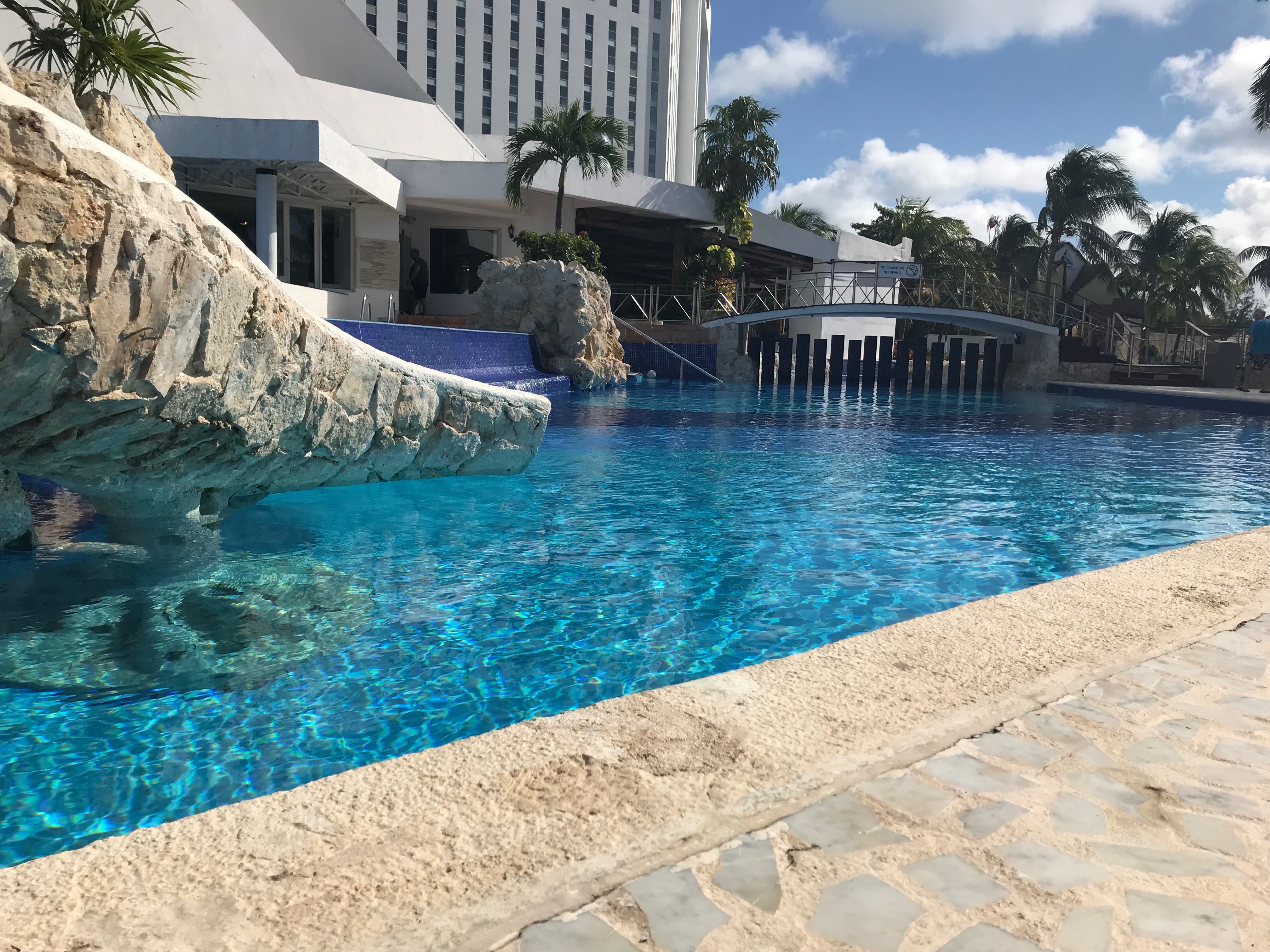 This deck is also outside of La Pergola. I don't know where it leads to, honestly.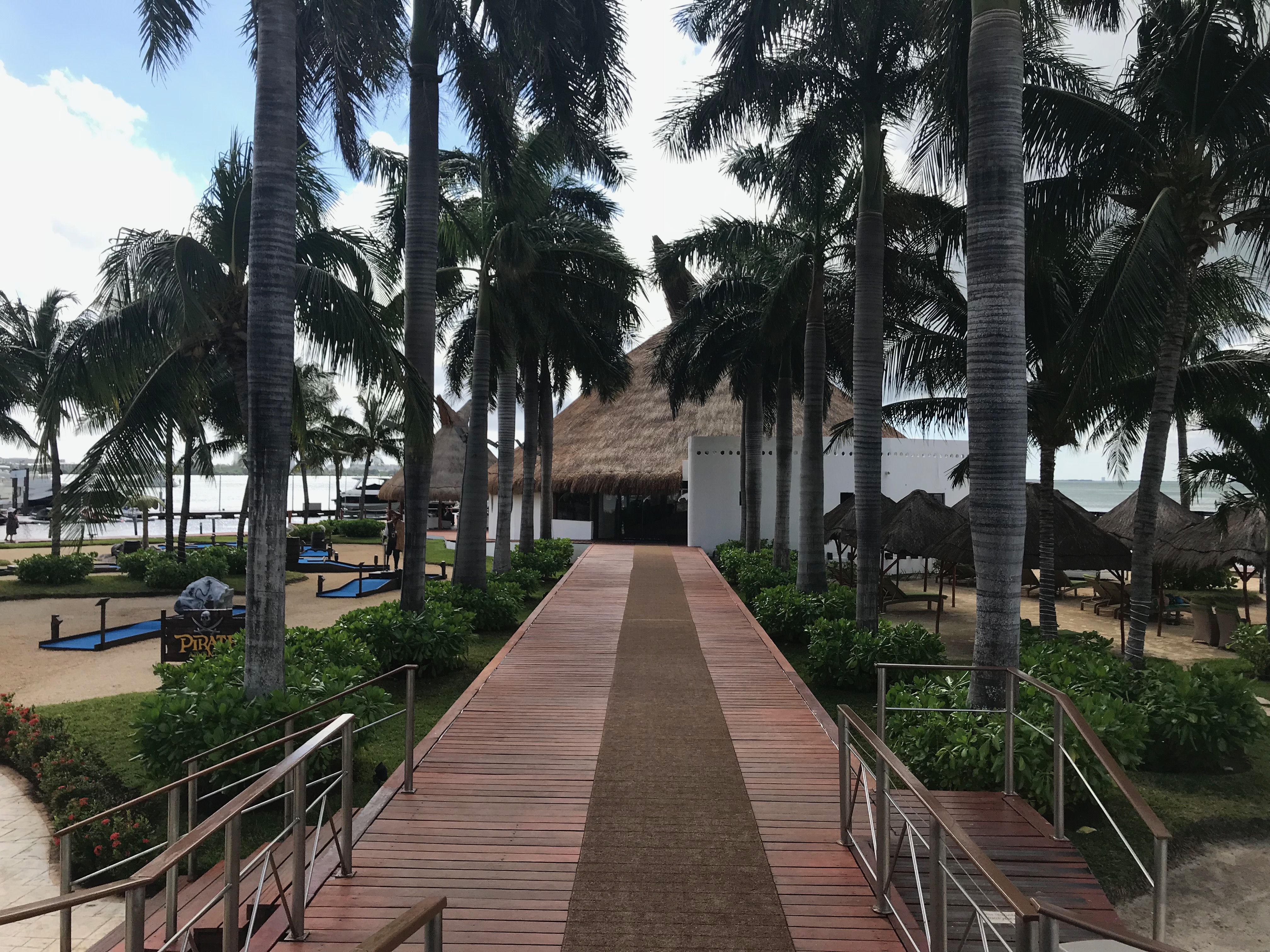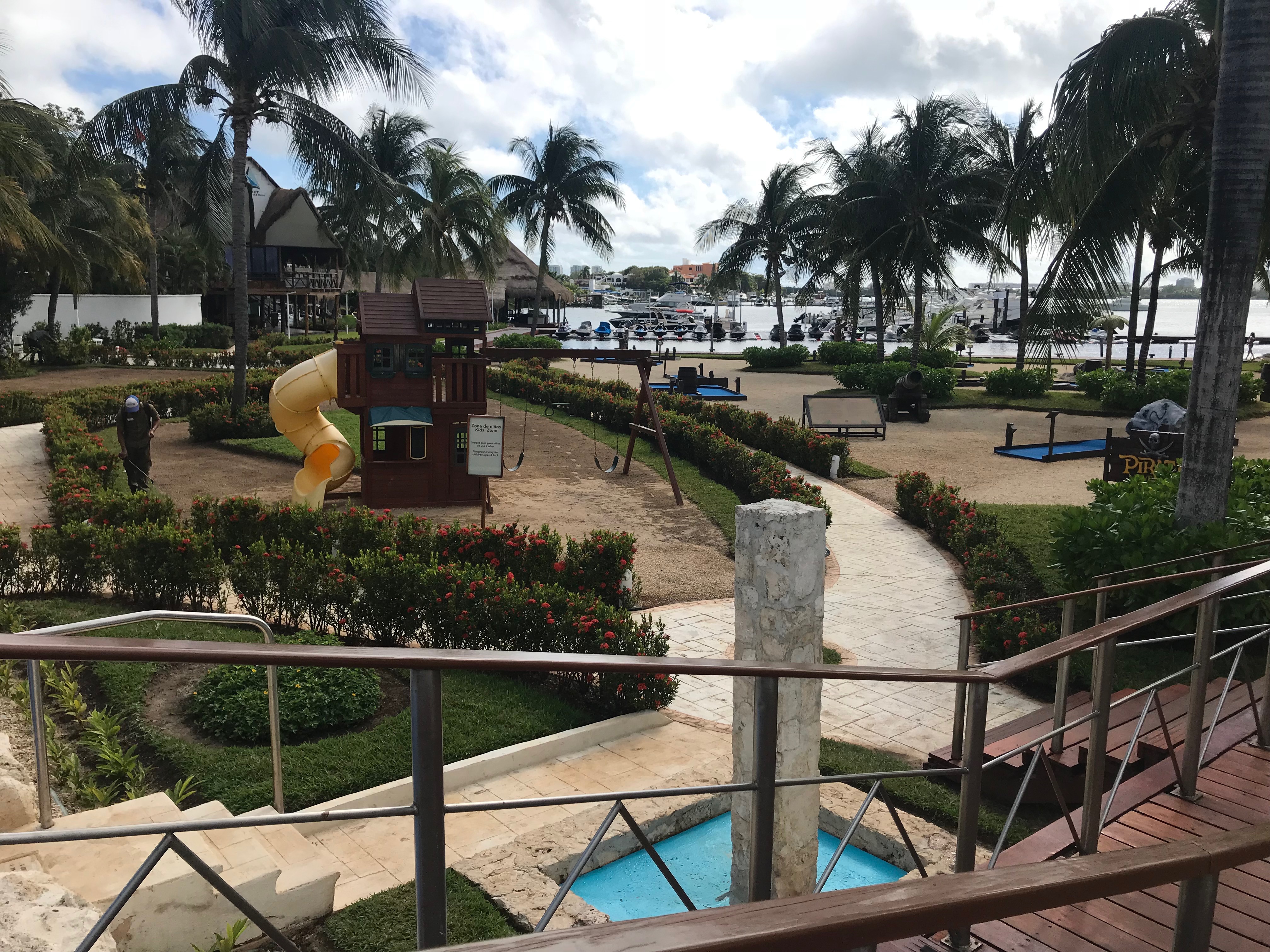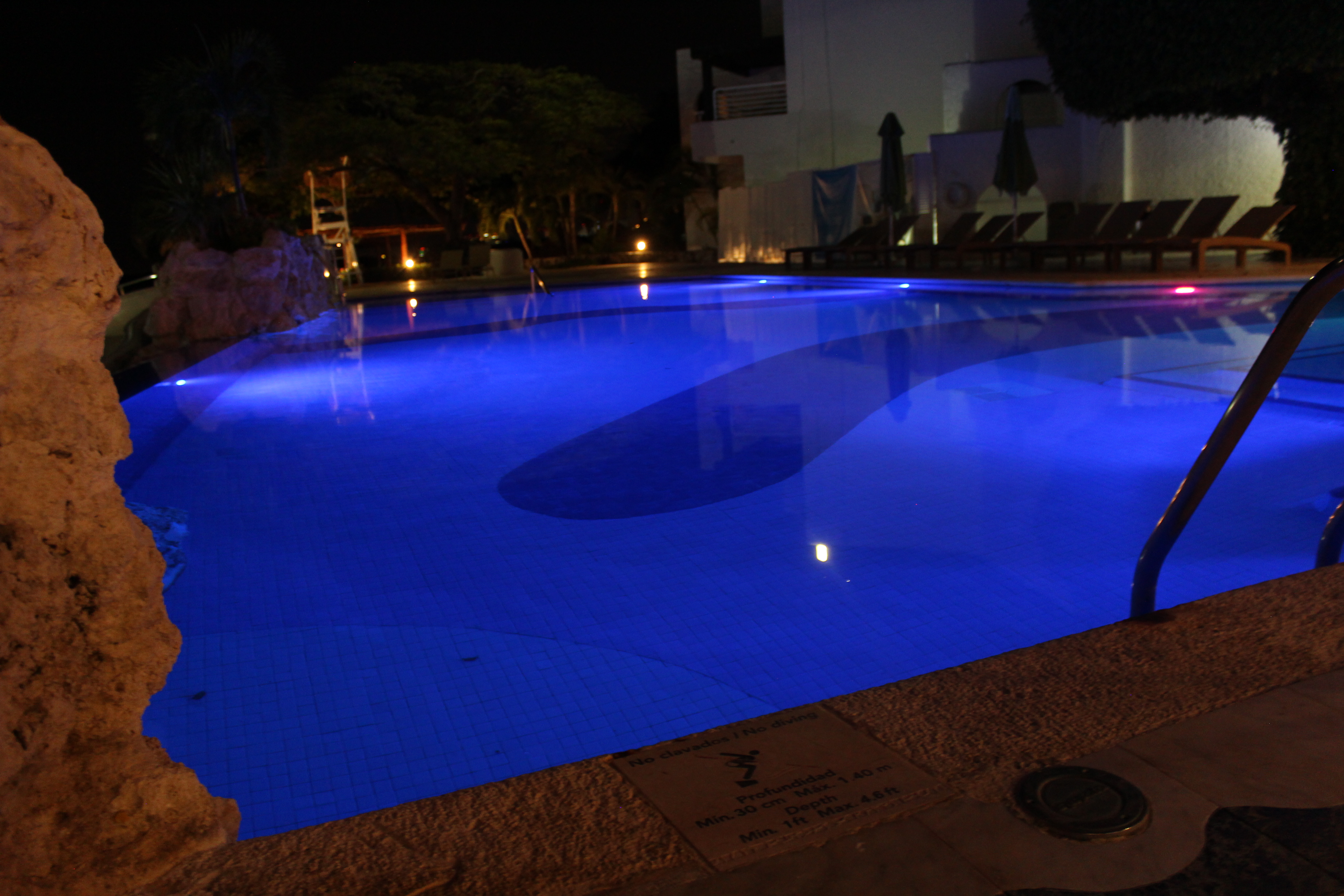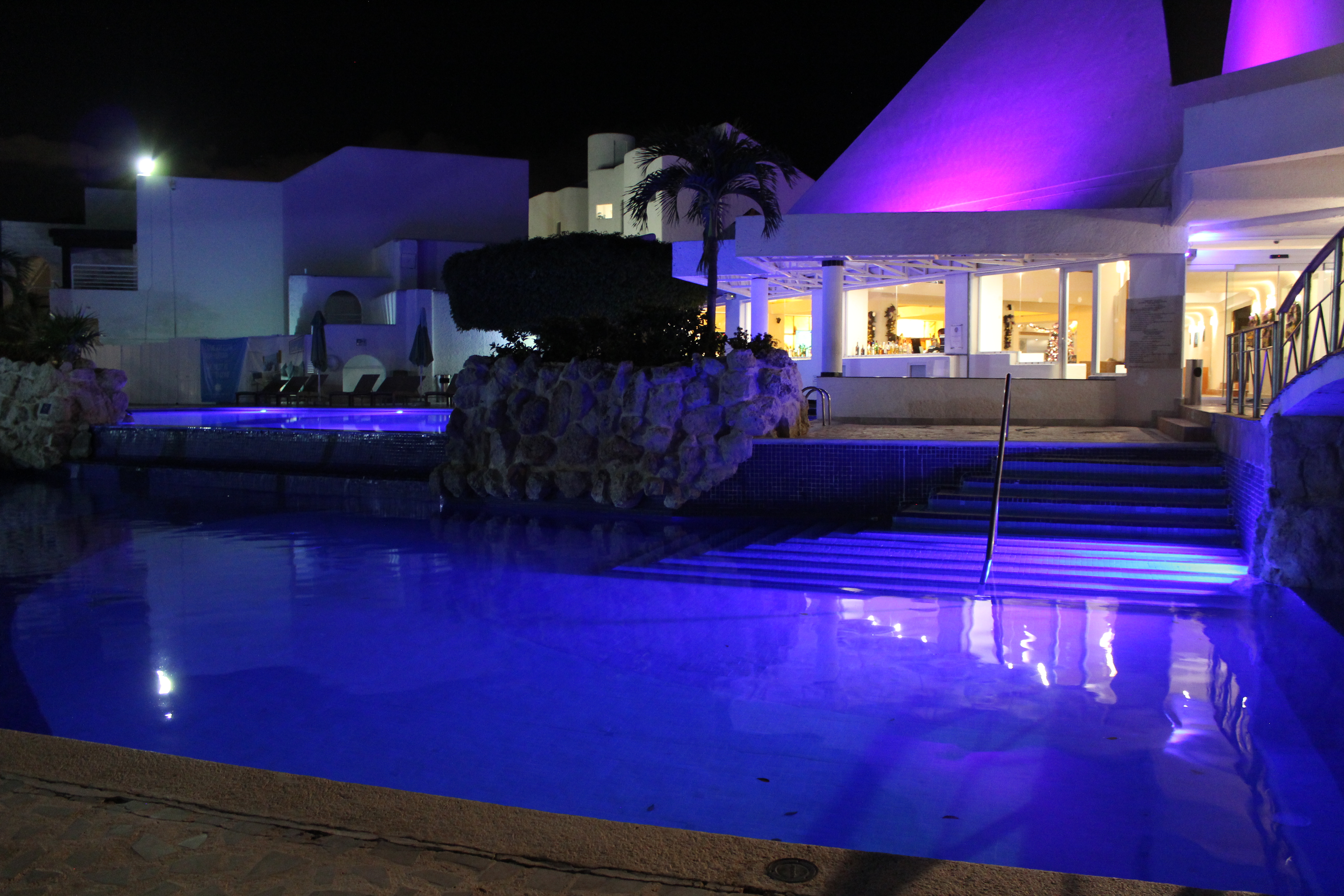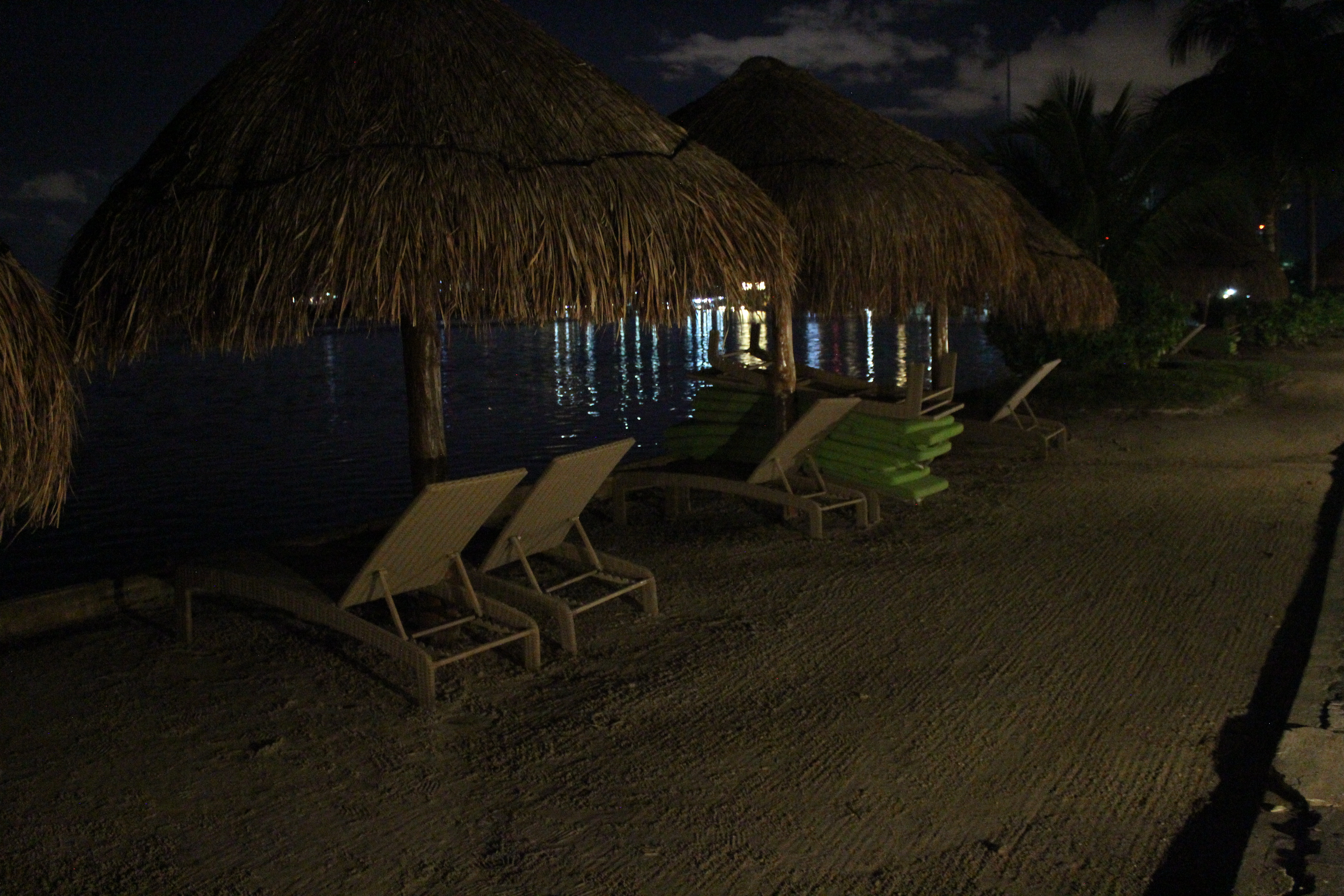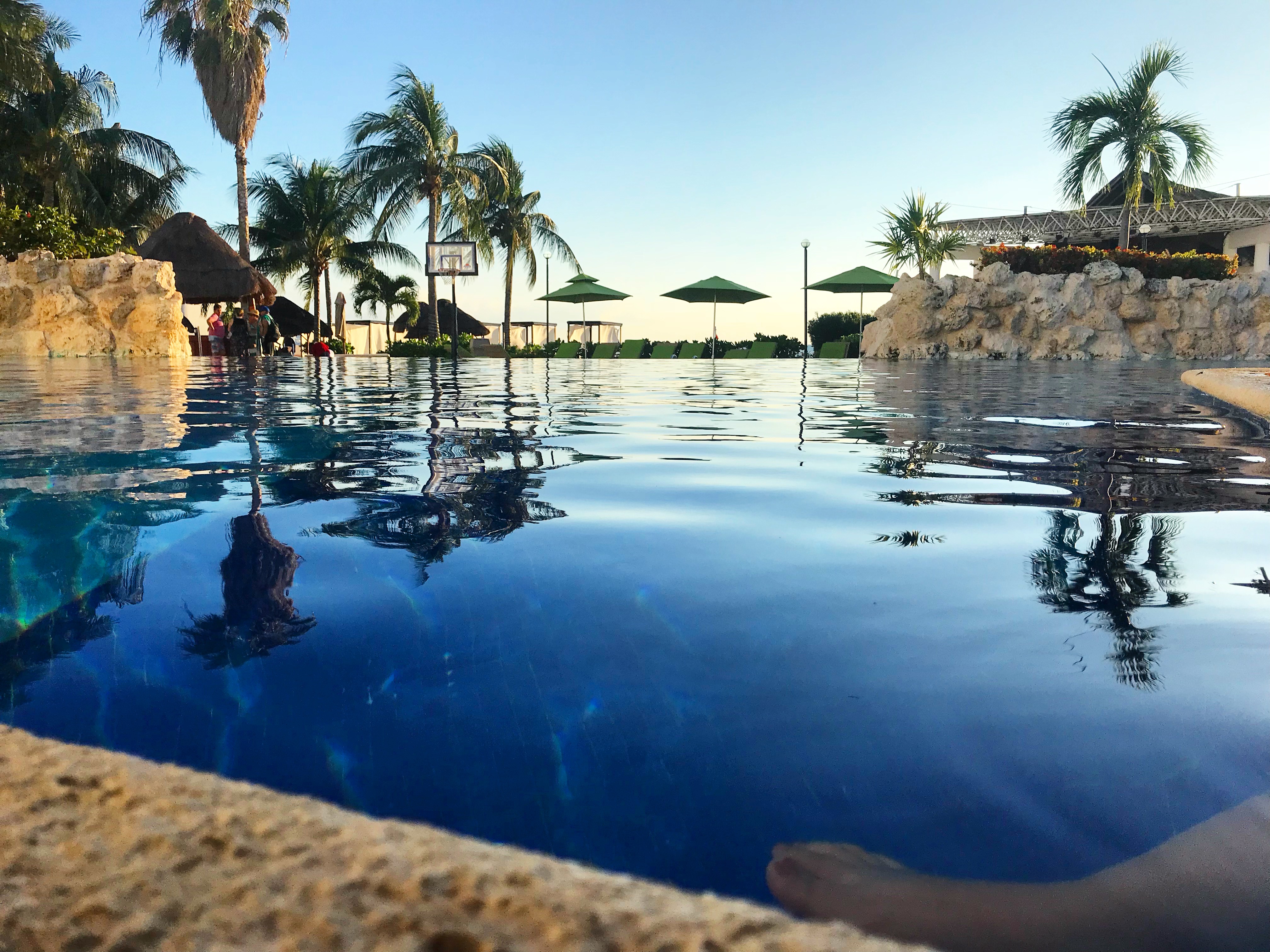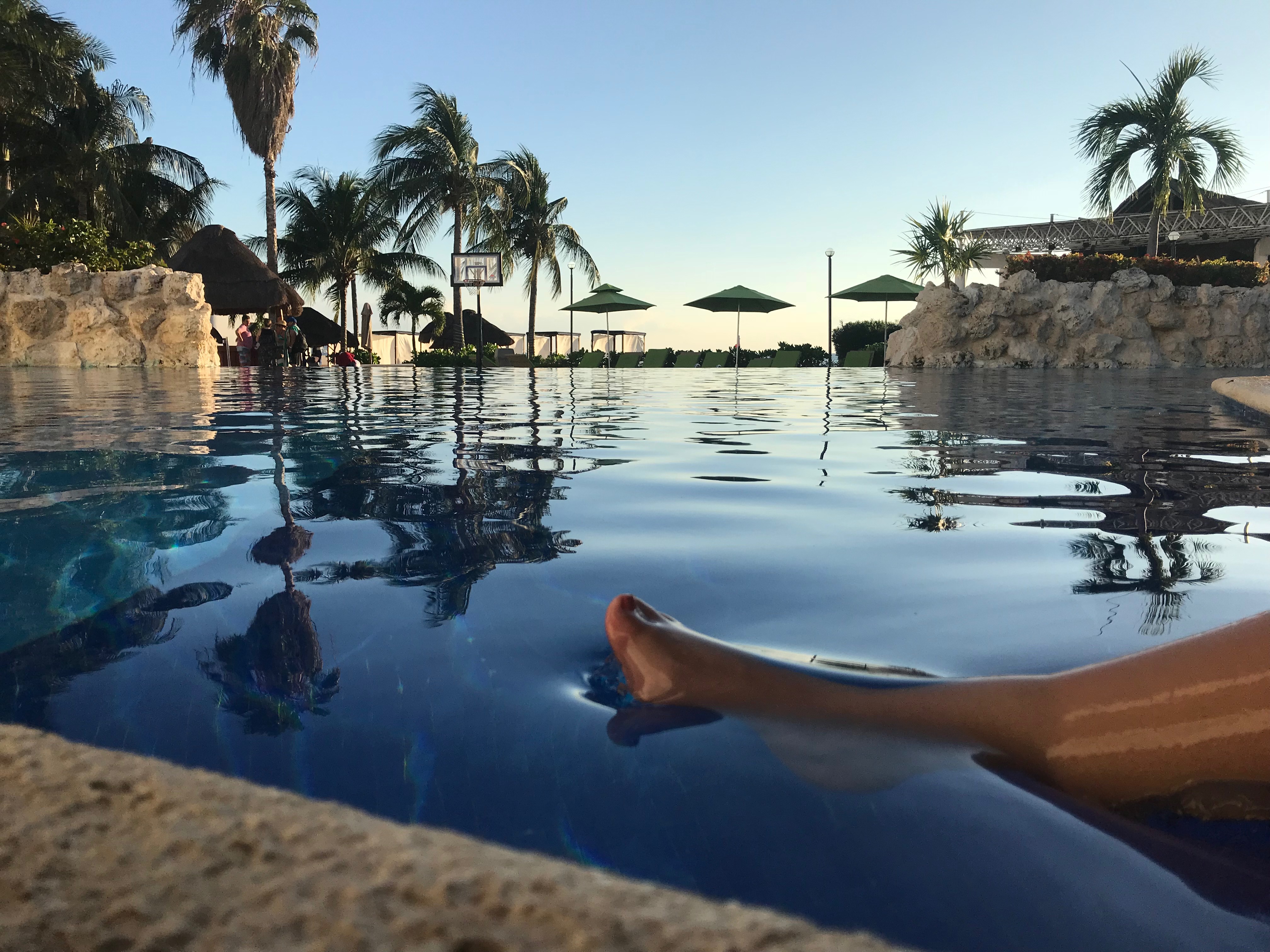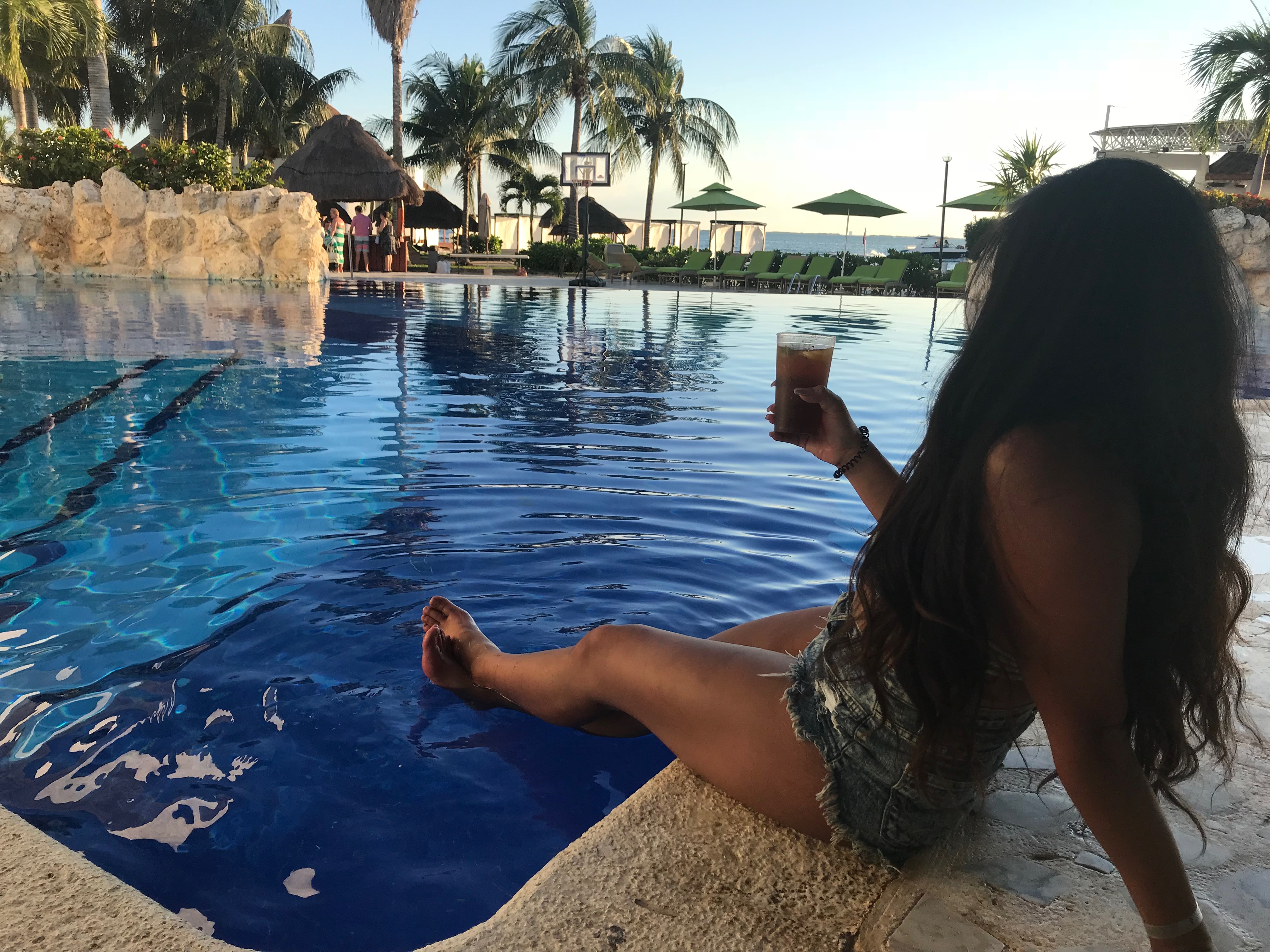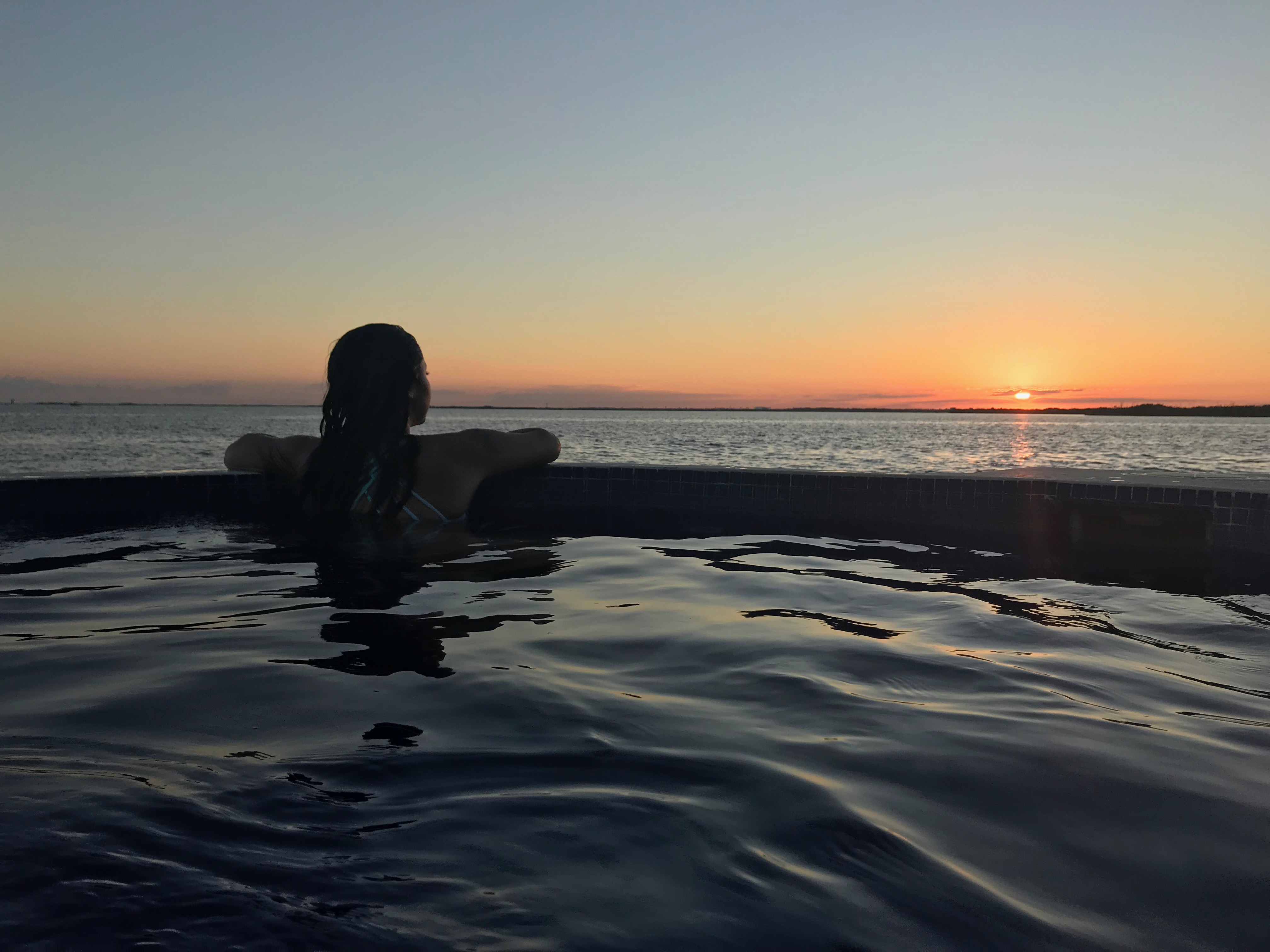 Overall, I loved staying here, the all inclusive route was definitely the way to go and the service was great – just look at the cute little bird housekeeping left on the bed when they cleaned the room!