My office sets up fun activities regularly, and since we've all been working from home, they setup a Zoom cooking session with one of the Food Network Chopped Champions, Chef Michelle! She taught us to make this White Bolognese Fettuccine in exactly an hour. Following along with a seasoned chef over zoom was challenging, but it tasted AMAZING! I didn't have a recipe out in front of me so this is written from my memory.
White Bolognese Fettucine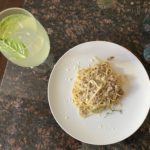 Simple white bolognese fettuccine recipe.
½ onion
3 cloves garlic
thyme
sage
nutmeg
salt
black pepper
red pepper flakes
4 oz cremini mushrooms (1/2 box)
½ C white wine
1 C chicken broth
½ lb ground pork
½ lb ground beef
½ C cream
2 T flour
½ stick butter
2 T olive oil
1 package fettucine pasta
Dice onions and mushrooms.

Heat oil and cook onions, mushrooms, and a few sprigs of thyme until onions are translucent.

Add pork and beef and cook until browned. Drain meat in colander.

Add white wine to deglaze pan and re-add meat. Add chicken broth cook on medium, stirring occasionally.

In a small sauce pan, make a roux using the butter and flour. Melt butter and add flour whisking until thickened.

Add cream to meat sauce. Mix in nutmeg and sage. Add in salt, black pepper, and red pepper flakes to taste.

Mix in roux and simmer.

Cook fettuccine according to package directions.

Drain pasta and incorporate with sauce. Plate, top with parmesan cheese and enjoy!
If you're a pasta connoisseur, you'll notice that I'm using linguine instead of fettuccine – for some reason I couldn't find any fettuccine at my local Kroger! Some of my colleagues used fresh fettuccine so I'll have to try that the next time.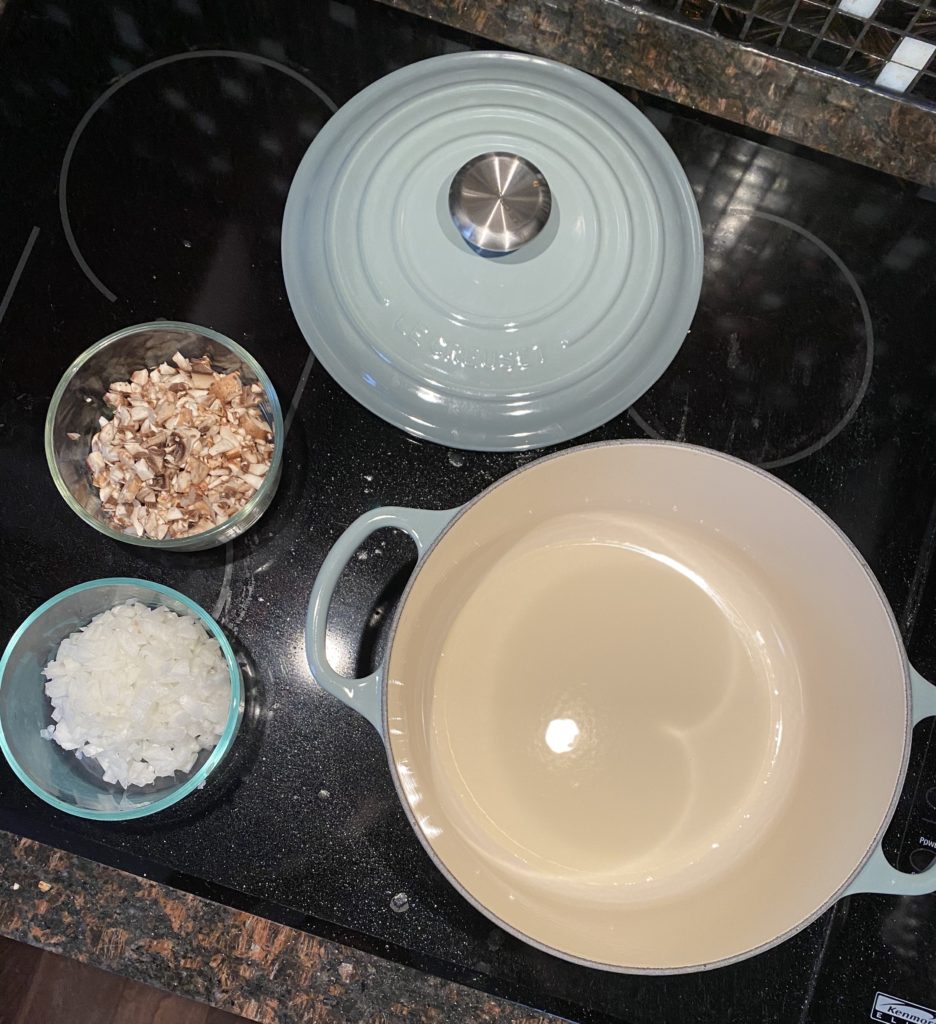 This was totally an excuse to use my Le Creuset Dutch Oven in Sea Salt again and I can't say enough how much I LOVE cooking with this! These dutch ovens (or anything Le Creuset for that matter!) are so expensive, but even from just from a couple of uses, I think it's totally worth it.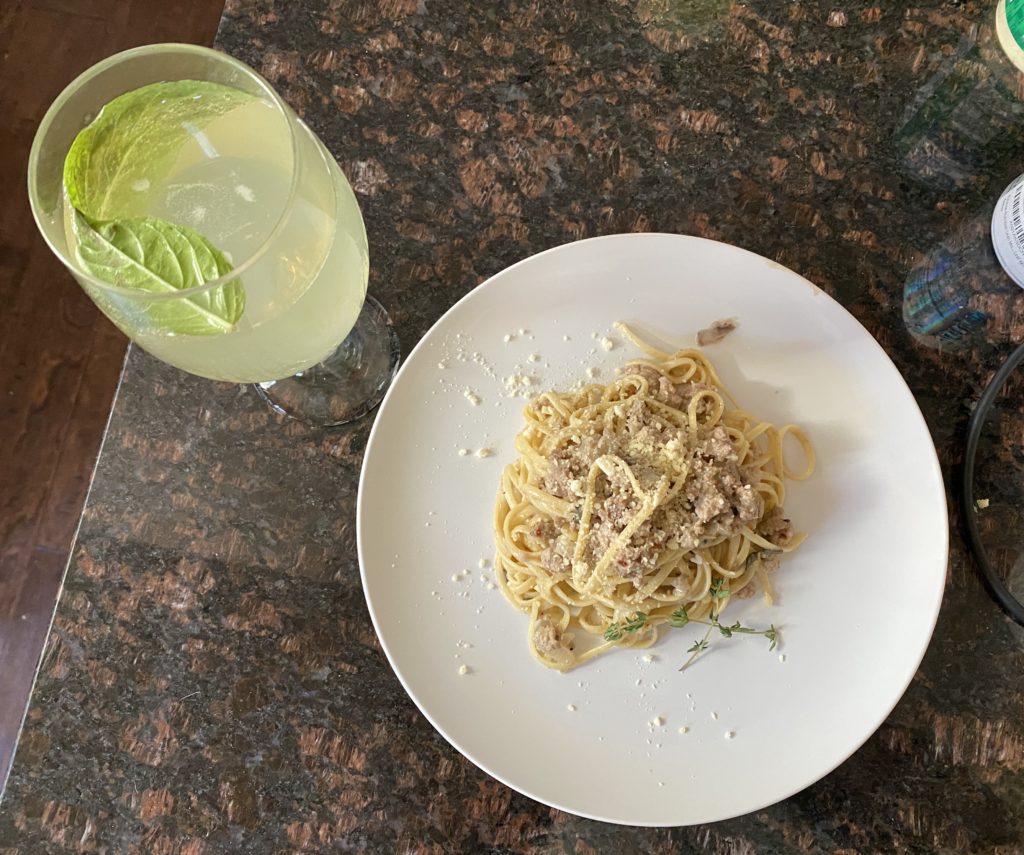 The boyfriend approved this recipe so we'll probably put this into rotation whenever we're craving pasta! If you're not a fan of spicy, you can just eliminate the red pepper flakes. The chef also told us we could change the meat or make it vegetarian, any way you make it, I'm sure it'll be delicious!